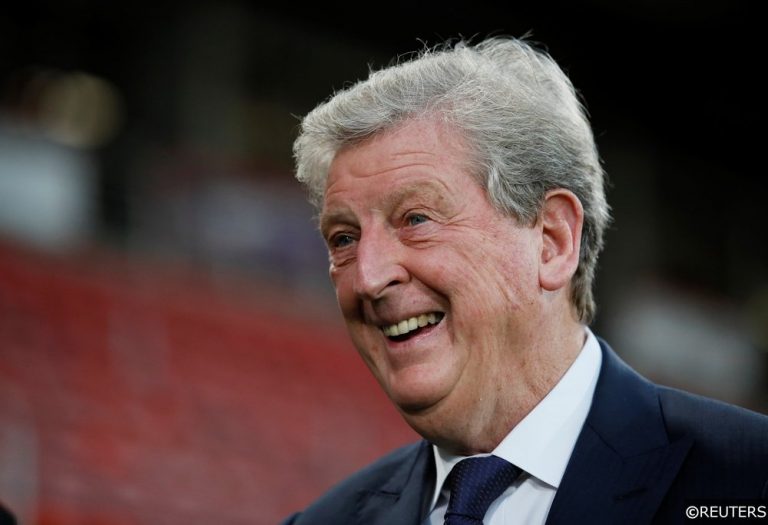 Simon Winter
@simonjwinter
Born in the south east of Ireland, Simon put his life-long love of football to good use when he started a successful independent blog in 2010. That opened up an alternative route to a career in journalism, and having had work published across a number of sites and publications, Simon joined the staff at Spotlight Sports Group in 2018.
In the first part of our funny football quotes series, we're focusing on the men in the dugout. International and club bosses are some of the most frequently interviewed people in the game, so we had little trouble compiling a list of their best football quotes, most hilarious gaffs, slips of the tongue and unique opinions.
With so many classic quotes to choose from, the hardest part of our task was narrowing our selection down. Feel free to wade into the witticisms and waffle below.
Read More: Check out our dedicated Premier League page with match previews, predictions and free betting tips here.
Funny football quotes: Coaches & Managers
"What I said to them at half-time would be unprintable on the radio"
Gerry Francis
"If that lad makes a First Division footballer, then I'm Mao Tse Tung"
Tommy Docherty on Dwight Yorke in 1991.
"That's great, tell him he's Pelé and get him back on."
Patrick Thistle manager John Lambie, when he was told a concussed attacker didn't know who he was.
"If he wants to play on his own, he can go and play tennis."
Louis van Gaal on Franck Ribéry.
"When you are 4-0 up you should never lose 7-1."
Former Southampton manager Lawrie McMenemy
"If people had seen me walking on water, you can be sure someone, somewhere would have complained: 'Look at that Berti Vogts, he can't even swim'."
Berti Vogts
"I promise results, not promises"
John Bond
"If you closed your eyes, you couldn't tell the difference between the two sides"
Phil Brown
"When you finish playing football, young man, which is going to be very soon, I feel, you'll make a very good security guard."
David Pleat to a 17-year old Neil Ruddock.
"I'm not prepared to make any comments on the World Cup in Qatar in 1922."
Roy Hodgson
"It's thrown a spanner in the fire."
Read More: Unbelievable tech-ers: Why tech equals success for Premier League shirt sponsors
Bobby Gould
"Too many of today's owners have carte blonk."
Phil Brown
"We're down to the bare knuckles."
George Graham
"I was a young lad when I was growing up."
David O'Leary
"All this tippy tappy stuff everybody keeps going on about as the right way to play football is all a load of bollocks."
Sam Allardyce
"I can count on the fingers of one hand ten games where we've caused our own downfall."
Joe Kinnear
"When you score on goal more than the other team in a cup tie it is always enough."
Cesare Maldini
"Our central defenders, Doherty and Anthony Gardner, were fantastic and I told them that when they go to bed tonight they should think of each other."
David Pleat
"I've told the players we need to win, so that I can have the cash to buy some new ones."
Chris Turner
"I've just been given a video recording of the game and I'm going to tape Neighbours over it".
Harry Redknapp after West Ham's 0-0 draw with Southampton in 1995.
"Goalkeepers aren't born today until they're in their late 20s or 30s and sometimes not even then."
Kevin Keegan
"Some people might be frustrated with that result? Some people can f*** off."
Mick McCarthy
"In terms of the Richter scale, this was a Force 8 gale."
John Lyall
Read More: International break boredom? Not on Football Index!
"We're a young side that will only get younger."
Paul Hart
"I was inbred into the game by my father."
David Pleat
"Our first goal was pure textile."
John Lambie
"We are really quite lucky this year because Christmas falls on Christmas Day."
Bobby Gould
"We threw our dice into the ring and turned up trumps."
Bruce Rioch
"We must have had 99% of the game. It was the other 3% that cost us the match."
Ruud Gullit.
"What he's got is legs, which the other midfielders don't have."
Lennie Lawrence
"I felt a lump in my mouth as the ball went in."
Terry Venables
"Referees don't come down here with a particular-flavoured shirt on."
Steve Coppell
"Although we are playing Russian Roulette we are obviously playing Catch 22 at the moment and it's a difficult scenario to get my head around."
Paul Sturrock
"Paul Furlong is my vintage Rolls Royce and he cost me nothing. We polish him, look after him, and I have him fine tuned by my mechanics. We take good care of him because we have to drive him every day, not just save him for weddings."
Ian Holloway
"The important thing is he shook hands with us over the phone."
Alan Ball
"Well actually we got the winner up there with three minutes to go, but then they equalized."
Ian McNail
"I am a firm believer that if you score one goal the other team have to score two to win."
Howard Wilkinson
"I would have given my right arm to be a pianist."
Sir Bobby Robson
"As we say in football, it'll go down to the last wire"
Colin Todd
"We played with a 4-4-3 formation, which we have played before and never failed to win with it."
Mark McGhee
"To be talking about vital games at this stage of the season is ridiculous, really, but tomorrow's game is absolutely vital."
Brian Horton
"I have a number of alternatives and each one gives me something different."
Glenn Hoddle
"The beauty of cup football is that Jack always has a chance of beating Goliath."
Terry Butcher
Make sure to keep an eye out for the next installment in our funny football quotes series.
Follow Free Super Tips on Twitter to stay up to date with our daily tips and predictions or browse more football content on our website: