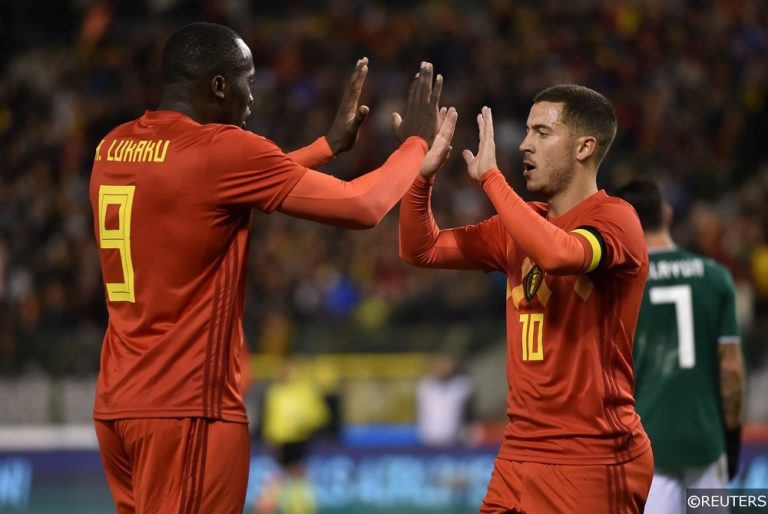 Before becoming a Sports Journalist for Free Super Tips, Aaron spent three years studying Sports Journalism at the University of Sunderland while taking in the Black Cats' 'glory years' under Martin O'Neill. Now back in Northern Ireland he turns niche stats into predictions for FST, while he's one of the few people on this island who is equally comfortable at Windsor Park and the Aviva.
Everything started out well for Belgium in their World Cup opener, as they cruised past Panama 3-0. However, there's still a feeling that the Belgian camp isn't the happiest, and there are cracks beginning to appear after just one game. The biggest of those came as captain Eden Hazard revealed details of him laying in to team-mate Romelu Lukaku at half-time.
The Chelsea forward said that he blasted Lukaku for, "hiding" during the first half of the Panama clash. Hazard put their early struggles down to the Man United forward, telling the press that it's, "not easy playing with a man missing".
Is this clash a boost to Belgium's fortunes, or the sign of egos clashing together? With an underachievers tag to dispense of, the stakes are high for the Red Devils this summer, and we're looking at how this incident could affect them.
Also see: Was Mats Hummels wrong to openly criticize Germany's defeat against Mexico?
Did Lukaku Deserve it?
Hazard's justification was that Lukaku responded well, and impressed after half-time. However, in the first half he had just seven touches of the ball. That's less half of what Thibaut Courtois managed without facing a shot on target. All 11 Panama players even saw more of the ball than Lukaku throughout the first 45 minutes.
The forward ultimately hit two of Belgium's three goals, even combining with Hazard on one of them. His performance after the break was notably better, and many would think that's all that matters after their confrontation. These kinds of things are bound to happen in dressing rooms, but it's hard to see them getting this big of a reaction straight away.
While it might seem a little hasty to react after 45 minutes against Panama, there's more going on beyond that. When the former Everton man joined Man United, he was seen as a bully to the Premier League's smaller sides. He has 20 goals from 21 friendly starts for his country, but he had only three goals in tournament football when Hazard went in for him.
During Brazil 2014, centre-forward was a problem position for Belgium. They tried three different players there, while they also felt a gap up top during Euro 2016. They would have targeted that position as somewhere which had to improve, so getting to Lukaku early feels justified in that case.
Why Might Lukaku Shrink in a Belgian Shirt?
Of course, a side like Panama are exactly who Lukaku is expected to dominate against. However, he seemed to struggle in his national shirt during their opener. Obviously his recent comments about the attitude of Belgian supporters come in to play here, as it could explain why the forward seemed to be missing in Sochi.
His brother – Lazio's Jordan Lukaku – pointed out that Romelu's scoring record for the country isn't getting that much praise from supporters. That was something the Man United man rose to when questioned, and it seems like Jordan had more than a hunch on what was bothering his brother.
The forward was questioned about his brother's comments, and he didn't really hide his issue. He said that he hadn't, "forgotten and forgiven" the fans for their harsh treatment, despite recent signs that they're warming to the team. He didn't stop there, as he went in for them again shortly after the game, blasting a section of the support for wanting him to fail. Clearly it's still been playing on his mind going in to the tournament this summer.
There's still huge pressure on this golden generation, and their fans are expectant. However, Lukaku's big role in previous tournament disappointments makes him a clear target for some, and that could have played a part as he hung back against Panama.
See Our Belgium vs Tunisia Predictions and Match Preview
Did Hazard Handle it Correctly?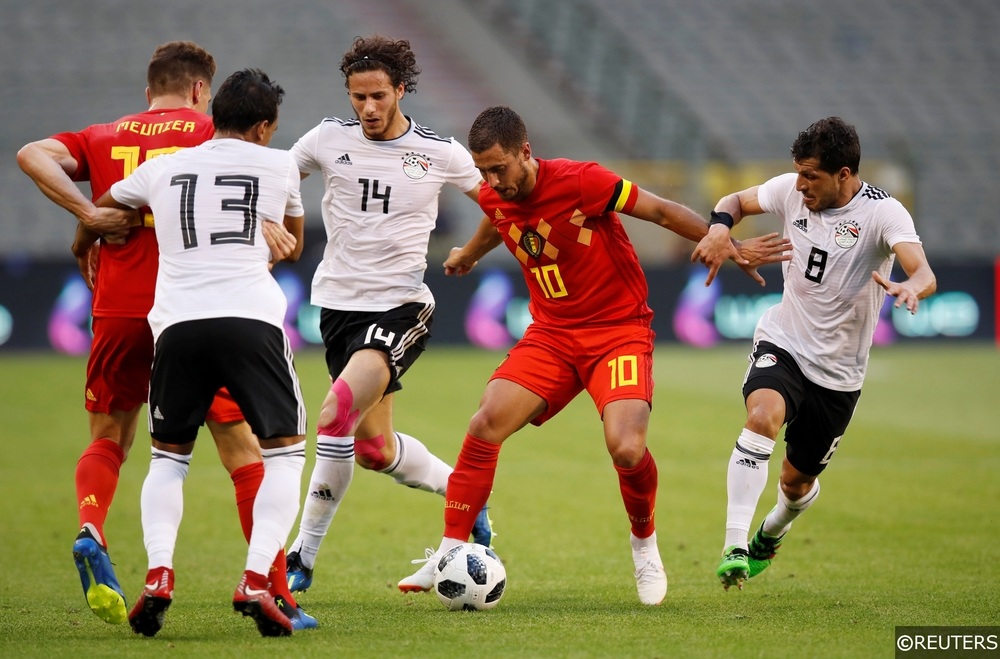 Hazard's half-time words got a response, but did the Belgian captain handle it in the right way? His initial conversation with Lukaku did help the team, but revealing it to reporters immediately after a victory feels like an odd move from the Chelsea forward. Surely the point is to enjoy the win as a team, rather than getting in to private discussions? The only person who even slightly comes out of that well is Hazard himself, as he's hyping up his own impact as the national team's captain.
It's hard to see how Lukaku benefits from the story going public, he'd already responded on the pitch, and now he's under more pressure. As we've said, he's not the most popular player with the Belgium fans. Something like this is only going to act as ammunition for those who already have a problem with the forward, so it could ultimately make things more difficult for the Man United striker.
The fact that Hazard has now been playing down the stories shows the impact it's having. Instead of focusing on the meeting with Tunisia this weekend, he's now having to go back over the details of a dressing room argument from Monday. This feels like a shadow which could hang over the Red Devils for a while, and that's going to lead to wider problems for the team as a whole.
Which Belgium Players are Pushing for a Transfer this Summer?
Some Are Sensing a Trend
One big issue which has resulted from Hazard going public is that the media are looking for a trend. A one-off case of two players disagreeing is one thing, but add in more and the squad seems to be in crisis. Jan Vertonghen was spotted yelling at Yannick Carrasco during the Panama game, which some are linking to the Lukaku incident.
Together it can paint a worrying picture for Roberto Martinez, who isn't exactly popular with Belgium fans. However, we have to remember that this is a winger who is stepping up at left-back at a major tournament. Getting advice or criticism from the country's most capped player – a versatile, reliable defender – is bound to help Carrasco.
Let us know if you think Eden Hazard was right or wrong to reveal his Lukaku criticism over on our Twitter page.
Follow Free Super Tips on Twitter to stay up to date with our daily tips and predictions or browse more football content on our website: