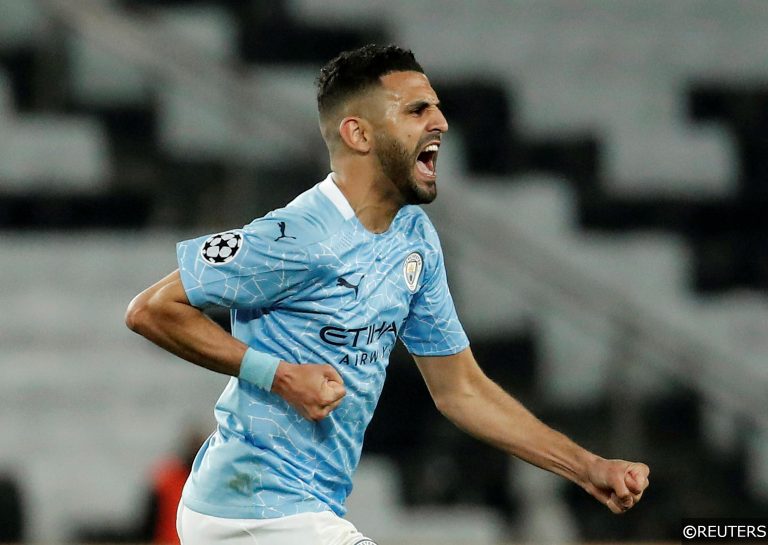 Content Editor at Free Super Tips, Alex was born in the shadow of Old Trafford and is an avid Man Utd fan. After graduating from university he combined his love of football, writing and betting to join FST and now closely follows goings-on in all of the top European leagues.
In The Mixer is FST's weekly column where we catch up with eight experts in football betting and get their opinion on the hot topic of the week.
The Premier League made a complete U-turn at the end of March as a number of clubs voted to reinstate the rule to allow up to five substitutions per game.
The temporary rule, which was brought in during Project Restart in May 2020, came to an end at the start of the 2021/22 season but is set to be reintroduced at the beginning of next season.
A lot has been made of this being another move in favour of the Premier League big guns, but will it actually provide an advantage? We asked eight experts for their take on it:
---
"I think it is a good tweak to the modern game"
Alex Wrigley
Sports editor at Free Super Tips
It might look like a big advantage to the Premier League's top dogs on the face of it but I can't see it having too much of an impact.
True, clubs like Liverpool and Manchester City will have more chance to utilise their enviable squad depth but an extra couple of substitutions could come in handy for those lower down the pecking order, too. This is especially true when teams come up against one of the aforementioned giants, where the new rule will allow some extra fresh legs to be introduced to re-energise the team when they have been under the cosh for the whole game.
Aaron Rogan
Sports journalist at Free Super Tips
More subs will help teams with the depth of Man City and Liverpool in the long run, easing the burden of the number of fixtures they play. Game-to-game it might help the smaller sides, who have more room to reshuffle if things don't work, or throw extra defenders on if they're leading.
With most of Europe's top leagues already moving to five subs it felt inevitable that the top clubs would get their way. However, it does feel like a missed opportunity to help the national team, as adding a couple of mandatory under-21 slots to Premier League benches could boost the number of young players getting meaningful minutes with more opportunities to bring them into the game.
Mark Langdon
Head of content at Spotlight Sports Group
No. There has been little evidence in European leagues that big teams are suddenly winning loads more matches because managers have the option to change it up on a larger scale despite plenty of people thinking those with massive squads will suddenly be at an even greater advantage.
You could easily argue that one of the ways bigger teams usually win matches is to eventually grind down opponents, tiring them into submission and it is when players become fatigued that smaller teams lose a little defensive discipline.
In next season's Premier League those smaller teams will be able to bring on fresher legs to counter against that, using their energy to get back into a defensive shape.
Ian Wilkerson
Sports journalist at Racing Post
The cynic in me thinks that if it didn't benefit the bigger teams then it wouldn't be happening but whether it actually will help them is another question.
Firstly, you have to analyse whether it will be an advantage in matches. Will greater ability to chop and change things not affect the rhythm the stronger teams tend to establish or, as I believe is the case, will it allow teams under the cosh to provide valuable reinforcements.
We may return to what happened when substitutes were first introduced, certainly at international level, when managers like Alf Ramsey would burn out a couple of midfielders in the first half and replace them with two others to do the same job.
It could benefit the bigger teams in that they will be on a par with their continental rivals in the Champions League.
And a case could also be made that more playing time will help squads be more content, but players at clubs like Manchester City and Liverpool already know they are not going to play in every game.
It's all a bit unnecessary really, especially as we've already got to the situation where some teams are putting two goalkeepers on the bench.
Liam Flin
Sports journalist at Racing Post
No. I do think it will be of use to the clubs with the smallest difference in quality between their first team and the rest of their squad, but that does not necessarily mean it will aid the strongest squads overall. It is the uneven squads that could potentially suffer.
That said, I think it is a good tweak to the modern game. Player fatigue and burnout have arguably become more noticeable in the last few seasons and allowing nearly half the starting 11 to be changed throughout the match will surely mean the high-intensity football we love to see can be maintained for longer.
Sure, the likes of Liverpool and Manchester City might be able to bring on more players of better quality than clubs lower down the division but that is already the case and I cannot see how a couple of extra changes will make a huge difference.
Aaron Ashley
Sports journalist at Racing Post
I think there is an argument to say it suits all parties. Yes, the bigger teams have greater strength in depth and, therefore, have more resources available to them from the bench.
Of course there are going to be pros and cons, but it also gives the opportunity for the Premier League's lesser lights to tweak things tactically and bringing on fresher legs could help an underdog frustrate the likes of Manchester City and Liverpool for that bit longer.
It should also enhance the quality and consistency of England's top-flight, with fatigue less likely to play a part, while it should also help with recovery.
---
"Another example of the rules being altered to benefit the big teams"
James Mason
Sports journalist at ICS
Yes. When you look at the strength in depth that the bigger teams have, there is no doubt in my mind that being able to bring on five substitutions will be beneficial for them.
The fact this is now going to come into play, having been initially voted against, shows that the teams that have busier fixture schedules want the luxury of calling upon five subs.
You can argue that it will also help the smaller teams, as they can bring on fresh legs, but the sheer quality that a bigger team has is heads and shoulders above what a smaller club will have in reserve.
I'm not really behind the five substitution rule, given the fact three subs has been the tried and tested way for so long now. This just has the feeling of the bigger teams getting another advantage over the lesser sides.
Tom McGarry
Sports journalist at ICS
Yes and it feels like another example of the rules being altered to benefit the big teams with the most financial muscle.
While there are positives to the change, helping with player fatigue being the obvious example, it appears to be another way for the authorities to appease the big teams post the European Super League debacle.
I fear we will see the big clubs hoarding players in their squads under the promise of regular minutes, when they will ultimately feature very little.
Those players may otherwise have been sold or sent out on loan, which will potentially affect the quality of squads lower down the standings, thus making the gap between the best and rest grow even further.
---

Build better bets with our free betting tips, predictions and accumulators, every day.
To take full advantage of our Free Football Tips we recommend you take a look at our Free Bets page, where you can compare all the best free bets and special offers from the country's top bookmakers.