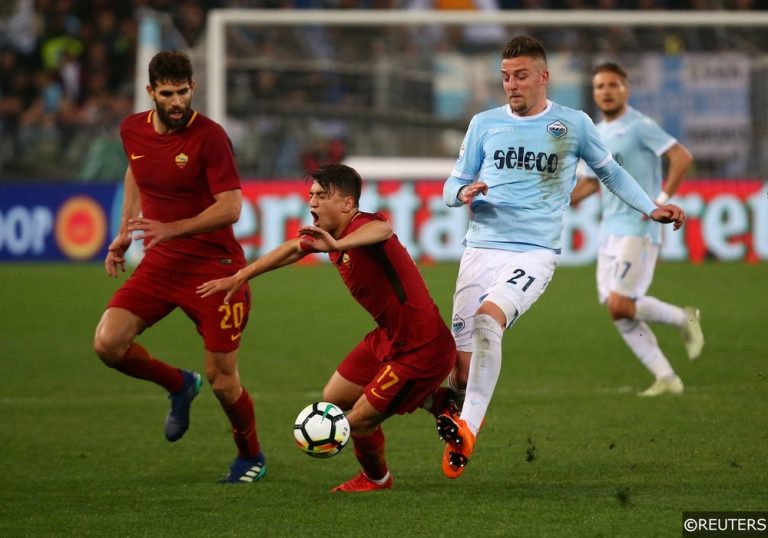 December 24, 2018
Show Bio
Before becoming a Sports Journalist for Free Super Tips, Aaron spent three years studying Sports Journalism at the University of Sunderland while taking in the Black Cats' 'glory years' under Martin O'Neill. Now back in Northern Ireland he turns niche stats into predictions for FST, while he's one of the few people on this island who is equally comfortable at Windsor Park and the Aviva.
Boxing Day in Serie A brings an interesting clash, as brothers Filippo and Simeone Inzaghi go head to head. Earlier this month, we went through Serie A's impressive full-house of Italian managers. Across the league, there are 20 home-grown bosses. That impressive domestic boom in bosses has even brought the pair of famous brothers on the touchline.
Former Italy internationals Filippo and Simone Inzaghi are both coaching in the top flight. Imagine the Neville brothers, only with real coaching success behind them. Former AC Milan star Pippo took over at Bologna in the summer, joining Simone – who is approaching three years in charge of Lazio.
We've previewed the clash between the two on Boxing Day, but here's a more in-depth look at their season's so far – given that both bosses have struggled this term.
Inzaghi's Bottom Three Battle
It's always interesting when a club trades out an experienced manager for an inexperienced one. That's exactly what Bologna did, as they traded former Italy boss Roberto Donadoni for former Milan forward Pippo Inzaghi. The switch was supposed to turn them into a more attacking side, as they trusted one of Italy's most famous poachers to produce a side which created plenty of chances.
However, his reign was dealt a blow after Simone Verdi departed for Napoli. The forward has been a big miss so far this season, and Bologna haven't looked like the same side since. Their forward options have all disappointed, with Diego Falcinelli failing to score in 11 appearances.
The ageing Rodrigo Palacio and inconsistent Federico Santander haven't produced the kind of form that Inzaghi needs, leaving them short. It's no surprise that their xG score is nearly two goals higher than their tally of 13 strikes this term.
However, Inzaghi's step up from Serie B side Venezia hasn't gone well overall. They've got one of the worst defensive records in the league, while they've failed to win an away game all season. With just two victories in their 15 games to date, it's no wonder that Inzaghi is fighting for his job. There are already reports that Donadoni will return to the club, which suggests that the club's hierarchy see their summer switch as a mistake. After all that, it is a surprise he's reached the Boxing Day clash with his brother.
Inzaghi's Top Four Hopes
After all he's done with the club, it's hard to see a sudden departure for Simone in the capital. Lazio have scaled impressive heights with him – they were 45 minutes away from Champions League football back in May. However, this season has been a story of lacklustre results, inconsistency and missed opportunity.
Lazio are fourth in the table, battling with AC Milan for a spot in the Champions League. However, after Roma dropped out of the running in the top four race, the Aquile were expected to step up. Instead, they had been overtaken by the side who finished sixth last time out. They put together a run of poor results across Serie A and the Europa League, only recently ending a seven-game winless streak.
Overall, it could be said the club are in a healthy position. They're back in the top four, into the next round of the Europa League and set for another run in the Coppa Italia. However, there's a feeling that underperformance has led to a missed opportunity. Milan have had their problems, so the Aquile could have got out in front of the chasing pack with better displays.
Something which is bothering the fans is the poor displays from Sergej Milinkovic-Savic, the midfielder who was valued at around £120million in the summer. He doesn't seem like that kind of player on this season's evidence – the goalscoring, box to box man has one goal and one assist this term. That kind of return is then laid at the feet of the manager, who doesn't seem to be maximising the talent in front of him. That may be harsh criticism, but it's understandable from the club who are used to painful near-misses in recent years. They need to demand more to kick on.
Where do They Go From Here?
So, what does the future hold for these two bosses? Italian football is volatile, so a sacking or two is likely. Pippo has already been dismissed by AC Milan in his short career as a boss, but sackings aren't the same mark of shame that they are in English football. Losing a job is seen as inevitable, so it's not like these two will be banished from the touchline.
That goes for Simone slightly more than Pippo, as the Lazio boss has established himself as a real force. It's a real flip from their playing careers, which saw AC Milan's poacher extraordinaire play a role in winning European Cups and the World Cup. Now, he's seemingly out of his depth in the top flight, having worked well with Venezia. It could be that Pippo has taken a rash decision for the second time as a manager, jumping up the ranks too quickly. That could lead to a return to Serie B, as he looks to rebuild his career.
Meanwhile, back in May Simone was linked with the biggest job in Italian club football. As Max Allegri continued to be linked with an exit, the Lazio man was touted for the top job. He's seen as a real up and coming talent on the touchline, an area where he is seemingly surpassing his brother. While he is hoping for a long reign at the club where he spent almost all of his playing career, Simone isn't going to struggle for work if he departs the Stadio Olimpico any time soon.