September 6, 2018
Show Bio
Before becoming a Sports Journalist for Free Super Tips, Aaron spent three years studying Sports Journalism at the University of Sunderland while taking in the Black Cats' 'glory years' under Martin O'Neill. Now back in Northern Ireland he turns niche stats into predictions for FST, while he's one of the few people on this island who is equally comfortable at Windsor Park and the Aviva.
Missing the World Cup is something which is going to live with the Italians for a long time. Despite Serie A heading on the up, the national side hit an incredible low last year. They have now turned to Premier League and Scudetto winner Roberto Mancini to guide the country forward, but can he revive fortunes?
It's tough to see things getting much worse for them, things can only really turn around from here on out. However, making a speedy recovery is another matter entirely. The former Man City boss has a few games under his belt, but he'll really be judged by the opening two UEFA Nations League encounters with Poland and Portugal. Will the Azzurri be back to their best in time for Euro 2020?
Read More: Italy vs Poland Predictions and Betting Tips
Mancini's Wide Net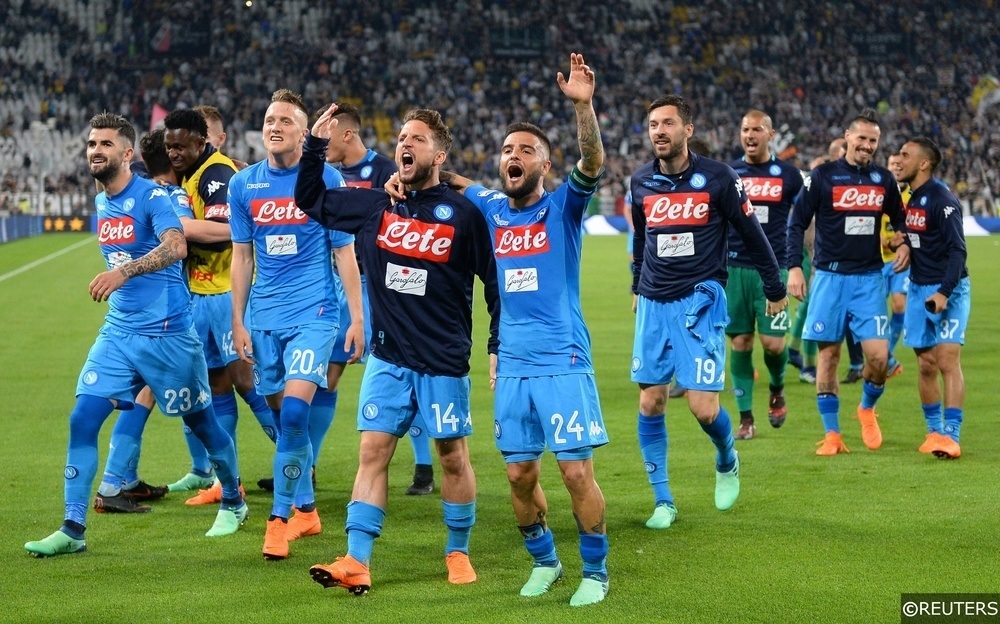 Last year, all of Italy watched on with baited breath during their second leg clash with Sweden, as their side pushed for an equaliser. They were joined by one surprising choice in particular; Serie A's best player. Lorenzo Insigne's thrilling Napoli form would have put him in any national side around the world. Despite that, Gianpiero Ventura didn't even bring him off the bench. Even Danielle Di Rossi screaming in the manager's face about Insigne's talent didn't spur a change.
In a nutshell, that's where Italy's previous reign went wrong. Antonio Conte had got the best out of a limited squad, while Ventura wasted an improving one. One thing which can't be levelled at Mancini is an unwillingness to change. He's not got Ventura's tunnel vision, after calling up a 30-man squad for this double header.
That doesn't include nine more players who featured in his first squad, but were left out here for various reasons. On top of that, reports suggest that Mancini will play two entirely different line-ups across the meetings with Poland and Portugal. That's a wide net to cast, and it's bound to give Insigne his chance.
Also See: UEFA Nations League Explained
Forming a System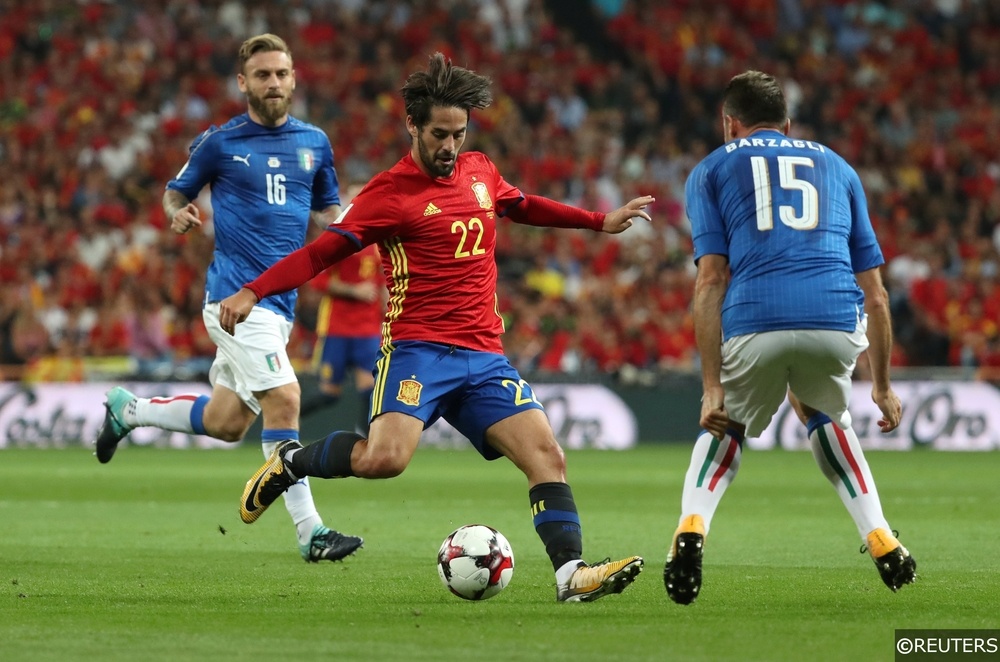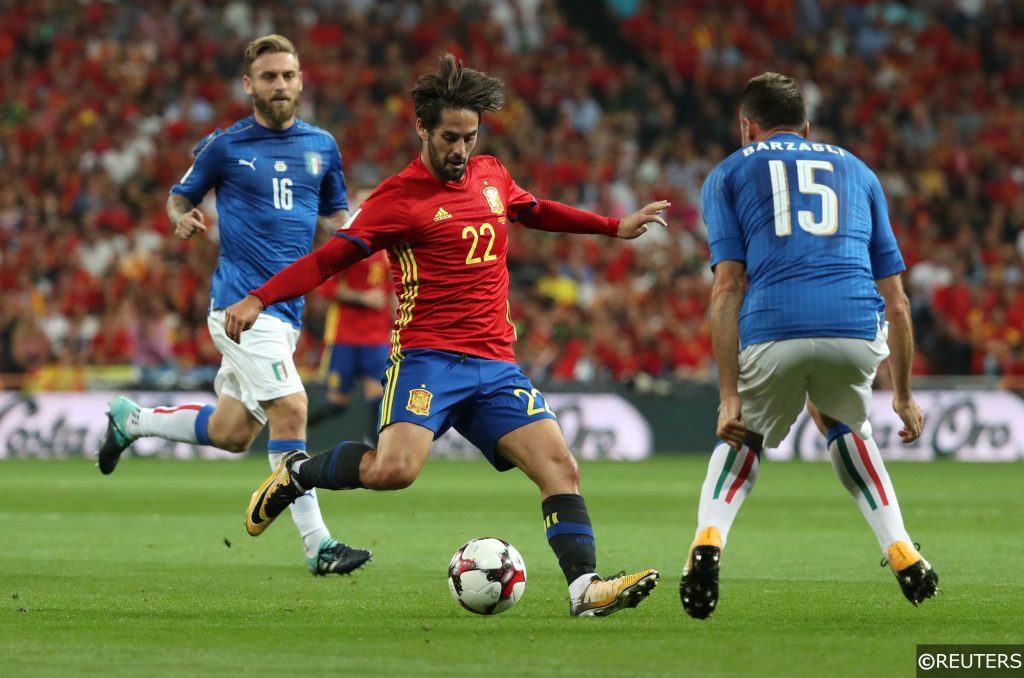 While Mancini is set to chop and change his side, that doesn't mean he has no idea what he's doing. He's avoiding Ventura's narrow player choice, but he's going against his predecessor's wild choices in terms of formation. For example, he was lambasted for going with a 4-4-2 in a visit to possession kings Spain. Unsurprisingly, the two man central midfield failed to stop the Spanish in that 3-0 defeat.
Instead, Mancini is going with a 4-3-3. That makes perfect sense, given that Napoli, Roma and AC Milan use that system week in, week out. It's one Juventus regularly turn to, while Inter's 4-2-3-1 isn't wildly different. Even with two different sides set to feature this week, the face that Mancini set up an 11 against 11 game in training with two sides in that system makes his choice clear.
Also, his first three games gave the game away slightly, as he picked a 4-3-3 in all of them. Right now, Italy has enough inside forwards and strikers to fill out a strong forward three, while defending has always been their strong suit. However, this change brings more than just a sense of the old Italian sides. Chelsea man Jorginho is showing himself as the top passing midfielder in Europe, and Italy would be mad to waste that. That system gives Jorginho his favoured position, and partners him with two more midfielders in support, who can each have an eye for goal. Position by position, this feels like the right call.
Youthful Edge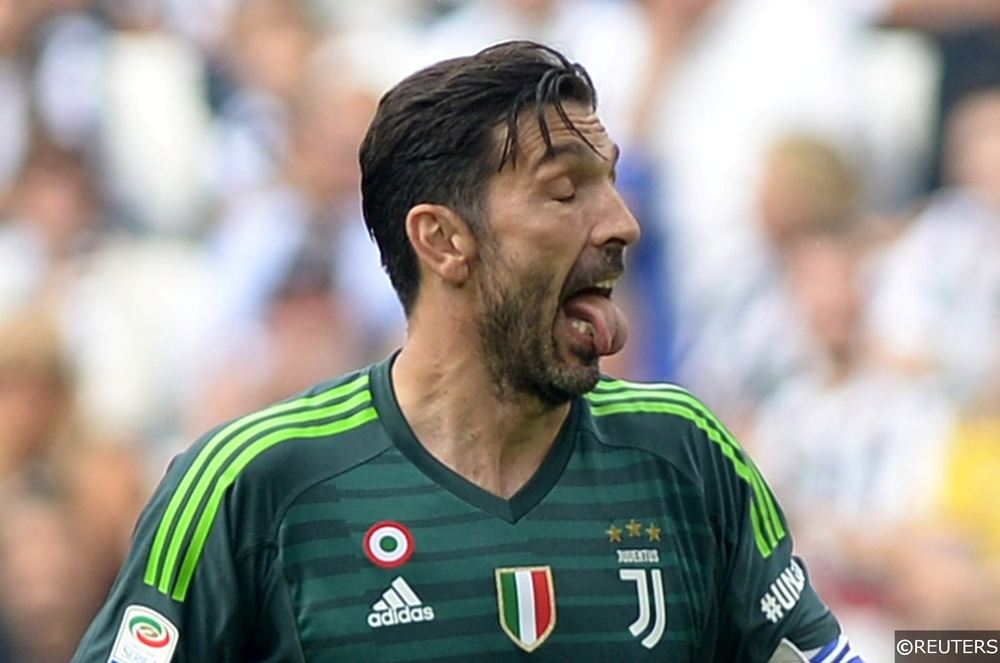 Italian football has been notorious for a distrust of youth. They like sides built on experience, with players coming in after a long period of building themselves up. It could be why Ventura refused to trust the Napoli stars after their start to the previous season, as relative newcomers to the international game.
Mancini has gone a different way again, trusting a crop of new Serie A stars. The defence has their old heads in Giorgio Chiellini, Leonardo Bonucci and Domenico Criscito – all the wrong side of 30. However, overall the squad has an average age of 25, despite those more experienced members. They can also look to the next generation, and show the players who are ready to step up.
At the back Alessio Romagnoli, Daniele Rugani and Mattia Caldara are the future in defence. Nicolo Zaniolo has earned a call-up at 19 without playing in Serie A, while Federico Chiesa features at just 20 years of age. While this Italian side seemed to be sending out their big stars on the back of qualifying failure, with Gigi Buffon getting a teary send off, that's at least spurred the Italians on in their attempts to revolutionise their team. Based on the quality available, that's a great sign for their future.
Impressive Depth
Mancini has been bemoaning the lack of chances for Italian players in Serie A, but they have plenty to call upon. If you can name a youthful, 30-man squad, then those complaints will look a little hollow. There's a problem that some Italian players who have been called up aren't getting game-time, but we are only three games in to the season.
There are other elements which show the depth in quality Italy have. While many talked up the impressive French squad, or England's up and coming talent, Mancini has still made some big omissions. Just last weekend the biggest Serie A game was AC Milan against Roma, and 20-year-old forward Patrick Cutrone's winner couldn't get him a call up. Marco Veratti, a man frequently compared with Andrea Pirlo, misses out this week and it's barely mentioned as an issue.
Overall, Italy have so much going for them right now, that it's tough to see them struggling this time around. They should be pushing for a return to tournament football. On top of that, if this team continues to mature, then they'll be a contender at Euro 2020. Not only would they have one of international football's biggest name managers, but four games will be held in Italy. Everything looks bright for Italian football, with their biggest failure kicking off a revolution.
Follow Free Super Tips on Twitter to stay up to date with our daily tips and predictions or browse more football content on our website: