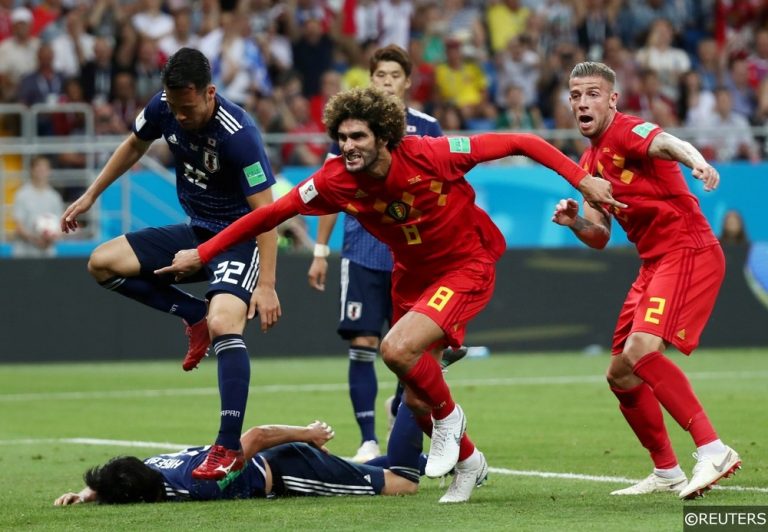 Before becoming a Sports Journalist for Free Super Tips, Aaron spent three years studying Sports Journalism at the University of Sunderland while taking in the Black Cats' 'glory years' under Martin O'Neill. Now back in Northern Ireland he turns niche stats into predictions for FST, while he's one of the few people on this island who is equally comfortable at Windsor Park and the Aviva.
Belgium made the quarter-finals by the skin of their teeth against Japan. A 3-2 victory for the Red Devils booked a meeting with Brazil, who beat Mexico 2-0. After struggling in their second round clash, Belgium aren't expected to see off the tournament favourites in the next round. However, could this be the defining moment for the golden generation of Belgian football?
Ahead of the biggest quarter-final of the round, we've looked at the key battles throughout the two sides where the game can be won and lost. Will Belgium's attacking strength overload Brazil? Can the Samba Stars use their ability to expose a poor defence? Here's our rundown of the clashes to watch out for on Friday night.
Also see: Strengths and Weaknesses on show in Belgium's Japan win
Brazil vs Belgium's Wing-backs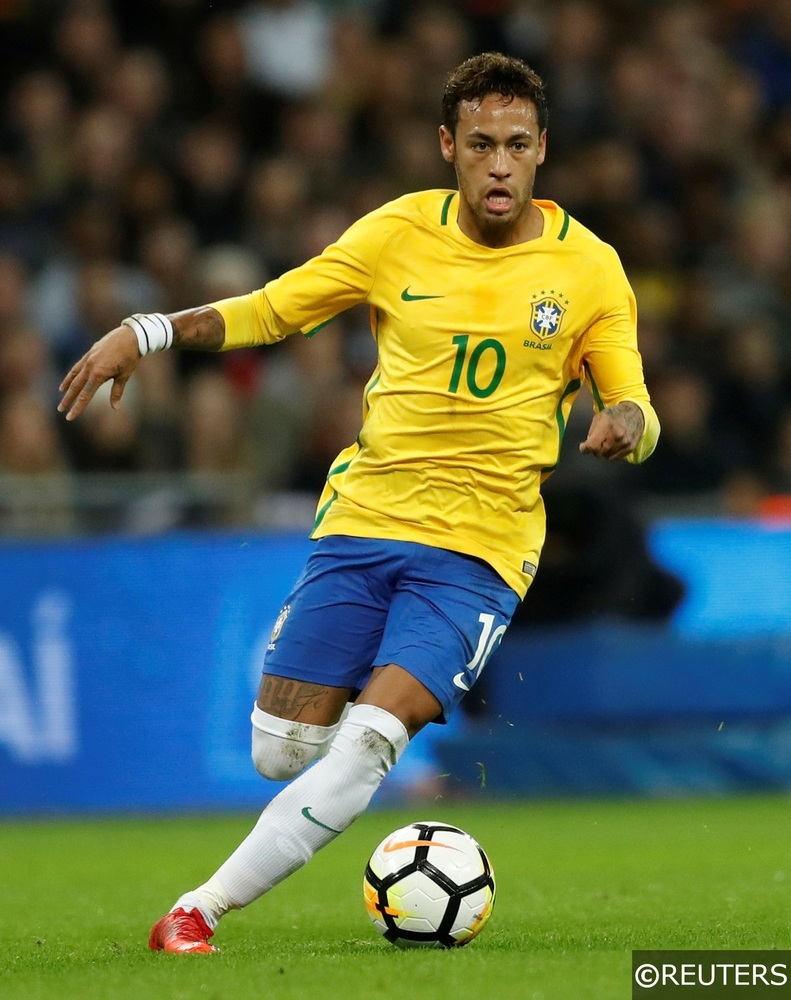 While Belgium's second round game with Japan worked out in the end, there were real defensive issues for them to sort out. Roberto Martinez did hint at a slight tactical switch, although he tried to shift blame away from his system and on to the players, like all good managers don't. While some tweaks could be necessary, Martinez doesn't seem to be in the mood for a complete restructuring.
Belgium are likely to start with Thomas Meunier and Nacer Chadli at wing-back, but they're essentially wingers. The average position of the wing-backs against Japan was around 10 yards inside the Japanese half. That would be an incredible risk to take against the Brazilians, who are incredibly strong from the flanks.
The Red Devils' offensive approach leaves them with their back three exposed. The players on the right and left side of the trio – Tottenham's Toby Alderweireld and Jan Vertonghen – look really uncomfortable when they have to race wide to close down. Doing that against Tunisia and Japan is one thing, but Friday sees them clashing with Willian and Neymar. Belgium need a rethink in that area, or they may as well not show up.
Belgium vs Brazil's Full-backs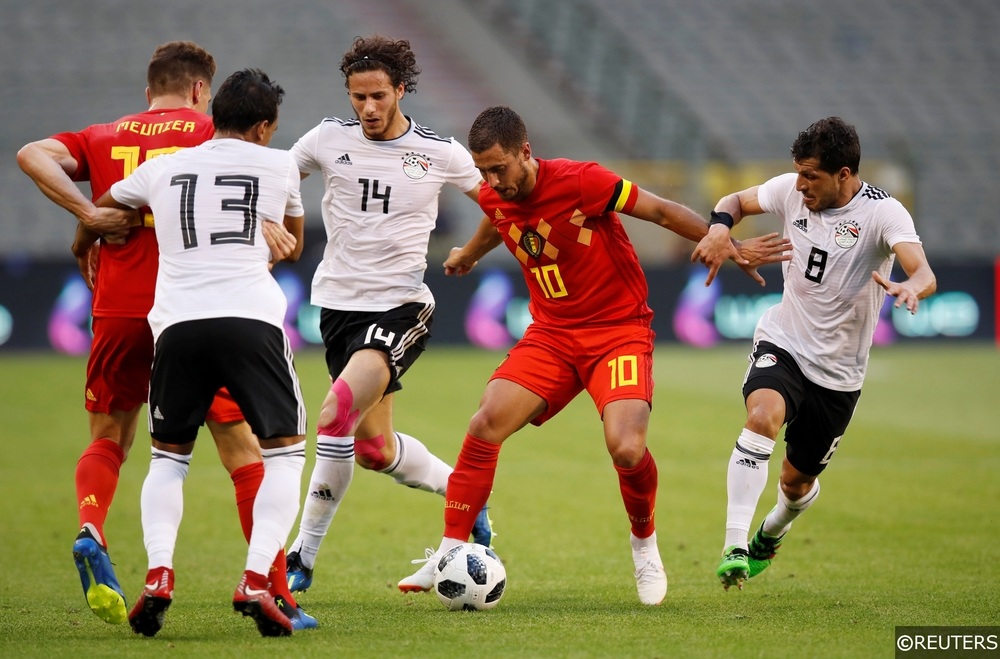 On a brighter note for the Belgians, they have opportunities going forward. Obviously Martinez can call upon some brilliant players going forward. We expect the Red Devils to cause problems this weekend, given that they're the tournament's top scorers. While there are problems at the back with Belgium's 3-4-3 set up, they certainly have a presence going forward.
Their main danger comes on the flanks, especially with impressive talent at wing-back offering support. However, even if Martinez decides to peg the full-back duo, he can still look to Dries Mertens on the right and Eden Hazard out left to tear it up on the flanks. If Meunier and Chadli get forward in support on occasion, then Brazil could have some major headaches to answer.
Of Brazil's backline, the obvious weak link seems to be right-back Fagner. He's the second least experienced member of their outfield players in Russia, and he is the least capped among their back four. Hazard should target him, while Mertens is going up against Real Madrid's Marcelo, who is just coming back from an injury picked up against Serbia. After missing the Mexico clash, this is a baptism of fire for the left-back on his return. With those two likely to be isolated – as Neymar and Willian offer little cover – Belgium need to make the most of the wide positions.
England Claim Overdue Penalty Success
Could Kompany be Key Factor?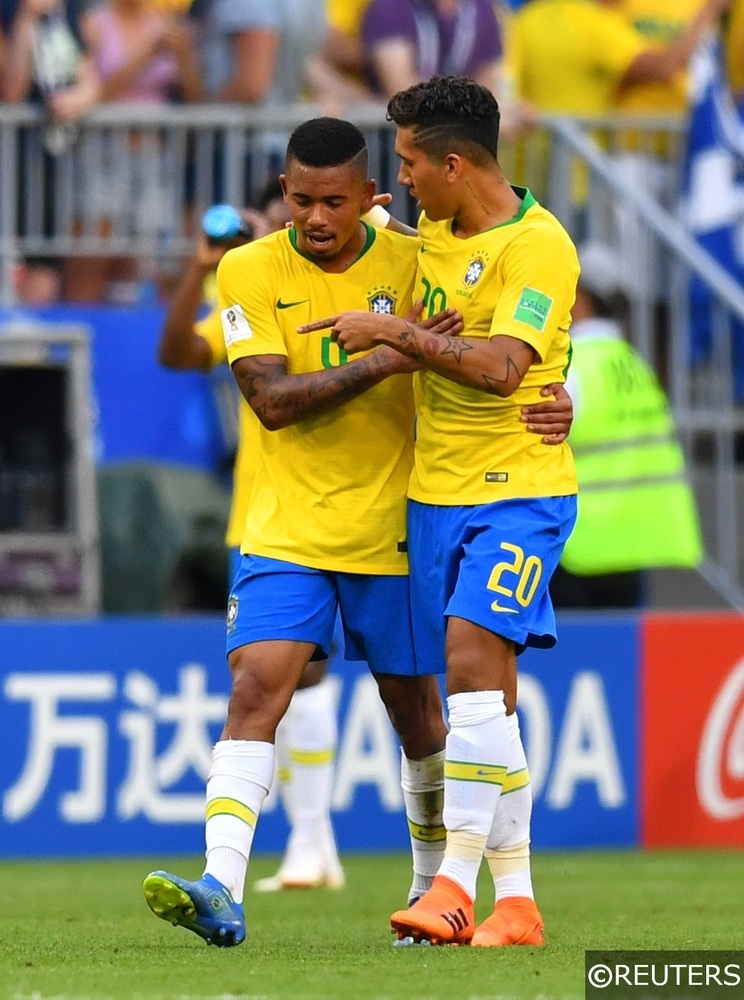 Among the highlights of last season was the four clashes between Man City and Liverpool. We have another one of those match ups on Friday night, with Vincent Kompany at the centre of defence, likely against Roberto Firmino. The Brazilian forward has earned a spot in the team after his cameo against Mexico, scoring in just four minutes on the pitch. Will he get the better of the City captain?
A big question is around Kompany's chances of lasting the 90 minutes here. He's facing a quick, physical threat who will really cause problems. Meanwhile, Kompany has played 110 minutes of this tournament, making his first start against Japan. Given how poor the Belgian was in Liverpool's 3-0 Champions League win over City – where Firmino set up he first goal – there's a lot of pressure on Kompany for Friday's game.
The centre-half will need to keep a close eye on Firmino. However, the key will come in Belgium's wing-back decision, as leaving their defence going three v three against Firmino, Neymar and Willian would be painful. If the three centre-halves can split the marking of the centre-forward, then Belgium should have a mucheasier time of things.
Can De Bruyne Take Charge with Casemiro Missing?
One of Belgium's strongest weapons in Russia is Man City's Kevin De Bruyne. The creative midfielder showed his cutting edge in the winner against Japan, and he grew in to their second round game. However, he's yet to put in a real elite performance in Russia, so can he finally show his true talents against Brazil?
There's an opportunity for De Bruyne, given that he's clashing with a weakened Brazil side. The South Americans are without the suspended Casemiro after his latest booking, so De Bruyne will meet club teammate Fernandinho. Knowing his opposite number could give the Belgian an advantage, and this could be his time to shine.
The only concern for Belgium is that they're meeting a midfield trio, and pitting them against De Bruyne and likely Axel Witsel. They're going to be swamped in the middle, and winning the ball back could be tough. This might be a game where Belgium need to switch up their midfield, and add someone with a little more bite than Witsel.
Belgium's Key World Cup Statistics
Can Lukaku Deliver Against Quality Defenders?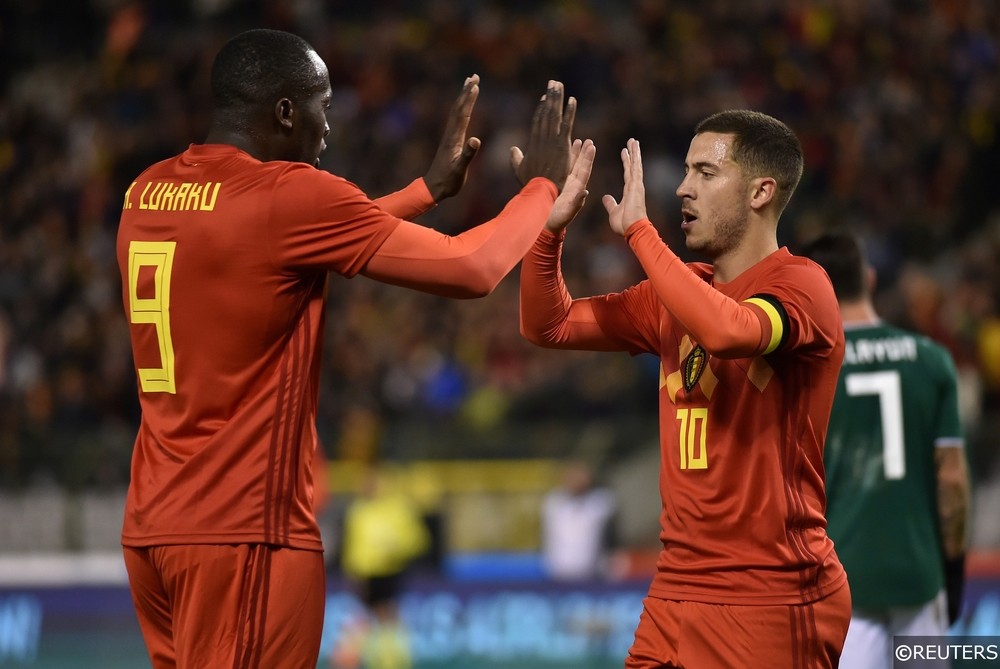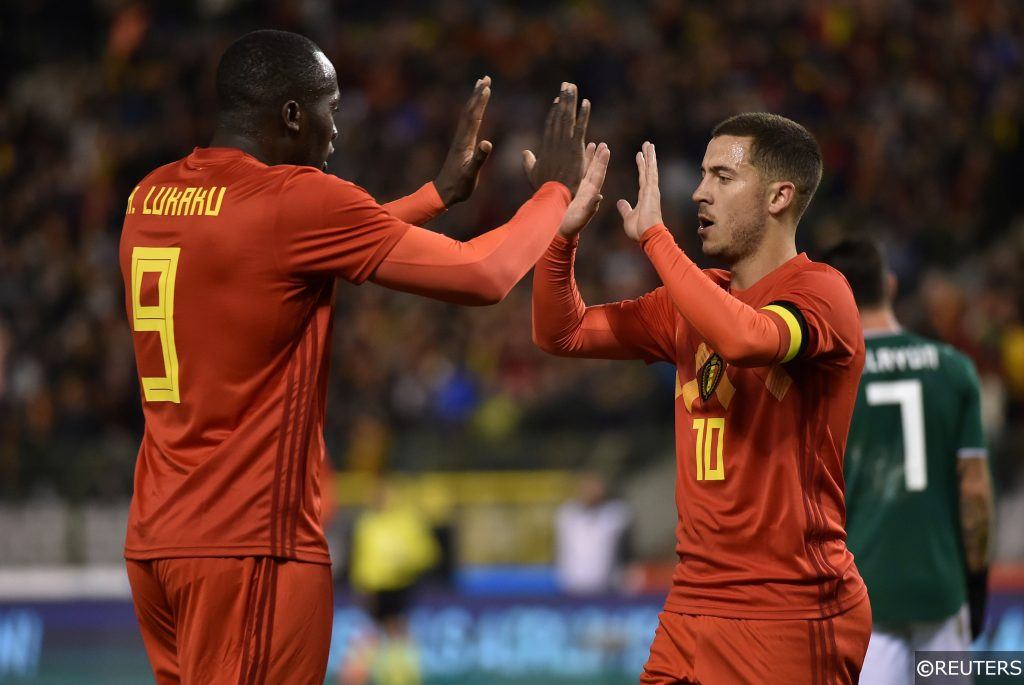 Romelu Lukaku made a brilliant start to the World Cup, scoring four goals in a 90 minute spell, taking in the second half of their Panama clash and the first against Tunisia. However, the turning point came at half time in their opener, when Hazard dug in to the Manchester United forward. He told Lukaku to get involved in the game, and that inspired his turnaround.
However, Lukaku was off the pace against Japan after missing the England game. He missed six chances in the second round clash, which could turned the game around much quicker. On the bright side, he's getting chances, so he'll be a key factor Belgium this weekend.
Lukaku has always been seen as a flat-track bully, a player who revels against the smaller sides. That's certainly been the case so far, but can he dismiss that reputation against Brazil? He's meeting two quality defenders in Miranda and Thiago Silva, so this is a stern test for the big forward. Belgium's struggles in the first half against Panama show how they struggle when Lukaku goes missing. They can't afford the same against Brazil, as they won't get a second chance this time around.
Can Belgium Win it?
This is going to come down to Martinez's tactical choices. If he can contain the Brazil wingers, while keeping Hazard, Mertens and Lukaku involved, then Belgium have a fantastic chance. The clear thing is that their current set up would lose many of the biggest battles, and that would leave the Red Devils on the plane home.
Follow Free Super Tips on Twitter to stay up to date with our daily tips and predictions or browse more football content on our website: