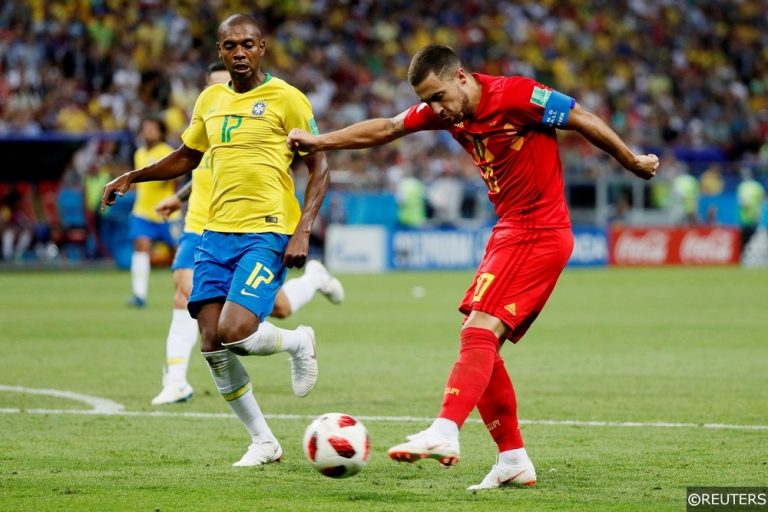 Before becoming a Sports Journalist for Free Super Tips, Aaron spent three years studying Sports Journalism at the University of Sunderland while taking in the Black Cats' 'glory years' under Martin O'Neill. Now back in Northern Ireland he turns niche stats into predictions for FST, while he's one of the few people on this island who is equally comfortable at Windsor Park and the Aviva.
Belgium have booked their place in the semi-finals of the World Cup, after their first major win with this golden generation. After dumping the favourites out in the last round, can they do the same when they meet France on Tuesday night? This clash in St Petersburg brings together the best two sides left in the tournament, so it's seen as effectively an early final.
However, we thought the same about France's semi-final with Germany at Euro 2016. Win that, and Les Blues would beat the much weaker Portugal side. However, that loss on home soil left the French humiliated. Can they come back from that with a place in the final? Ahead of this huge clash, we've picked out the tactical battles which could decide this game.
Also see: Martinez Surprise Secures Victory Over Brazil
Does Martinez Stick or Twist?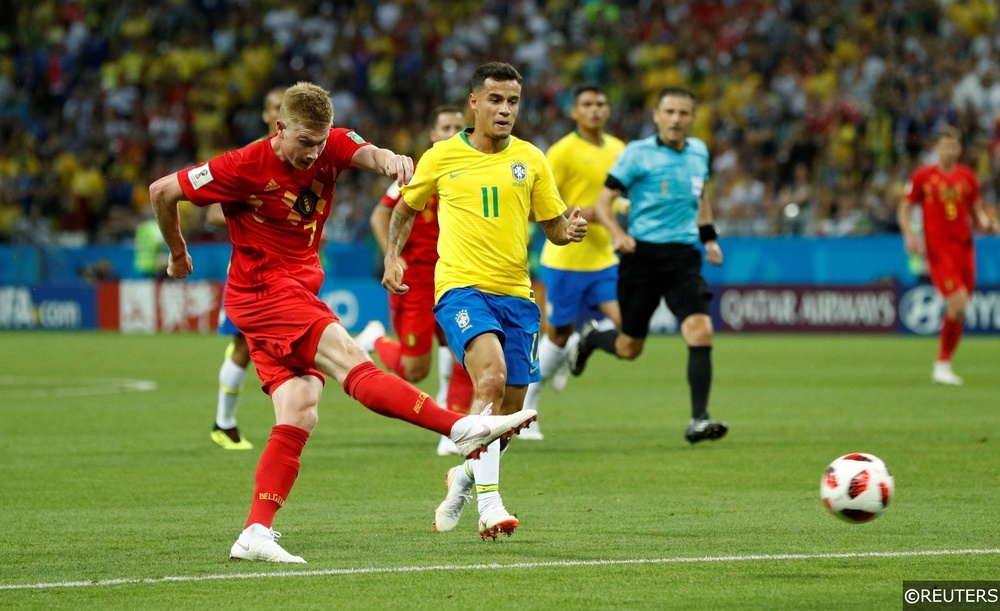 Roberto Martinez addressed all of the main battles with his formation change against Brazil. He's now left with a decision; keep the same side or return to their usual set up? This feels like the Roma problem, which they struggled with in their Champions League run. A surprise switch to a back three bemused Barcelona, and Roma completed a historic comeback. But it proved that the surprise of the system was the main factor. They stuck with it in clashes with Lazio and Liverpool, drawing 0-0 before losing 5-2.
Martinez now faces the same test as Roma boss Eusebio Di Francesco. However, there seems to be middle ground between Friday's 4-3-3 and their usual 3-4-3. In a way, the Belgium boss has been forced in to bringing the two together, as a suspension for Thomas Meunier has left him with few options at full-back.
Yannick Carrasco is set to return on the left, with Nacer Chadli on the right. Those two attack minded wingers will operate as wing-backs, meaning Martinez needs to use a 3-4-3 set up. However, he can keep the duo Axel Witsel and Marouane Fellaini in the middle, with Kevin De Bruyne once again as the false nine. Along with Eden Hazard and Romelu Lukaku, the Red Devils should stick with their new look front line, which is a scary prospect.
Can Deschamps Finally Crack it?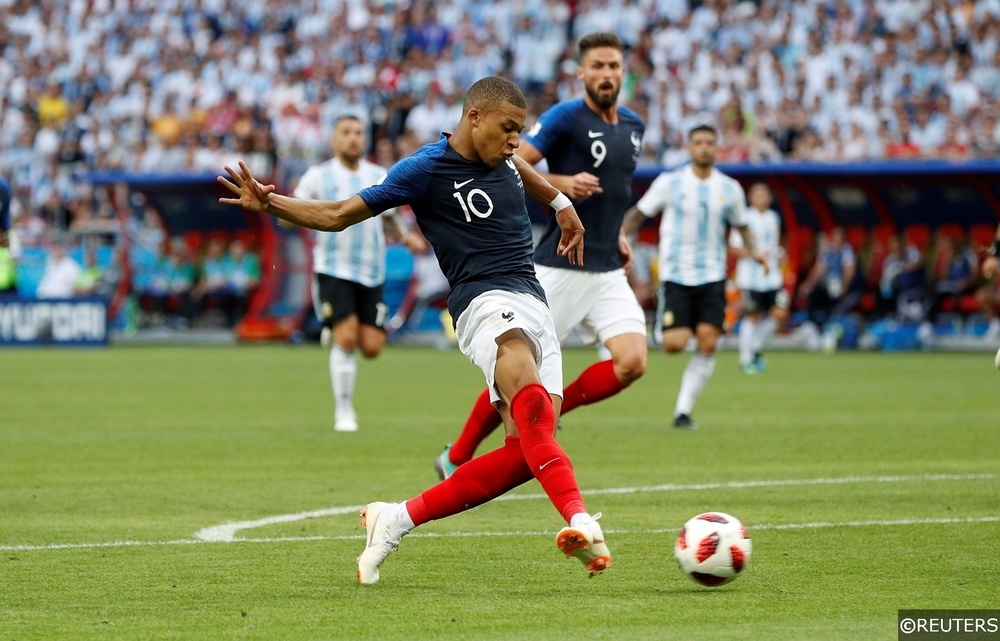 While Martinez was pulling off tactical surprises, Didier Deschamps has been showing the decisiveness of Mr Bean so far. The French boss isn't known as the most tactically advanced manager, and he's largely chopped and changed between 4-3-3 and 4-2-3-1 in his time in charge. He's set to stick with the latter here, despite it not suiting Paul Pogba.
Deschamps does have an odd blend of two formations going on as well. He's kept Blaise Matuidi – the likely third midfielder in a 4-3-3 – and put him out on the left wing. Olivier Giroud starts up front, with Kylian Mbappe and Antoine Griezmann in support. It's essentially a 4-3-3, but it leaves the side operating with very little width.
Another area Deschamps needs to settle on is the marking of Belgium's key men. Lucas Hernandez boasted that they knocked out Lionel Messi, stopping the best player in the world from touching the ball. Given that Messi had more touches than 13 of the 14 players France used that day, not to mention four shots, they'll need to do a better marking job against Eden Hazard and co.
Belgium's Strengths on the Flanks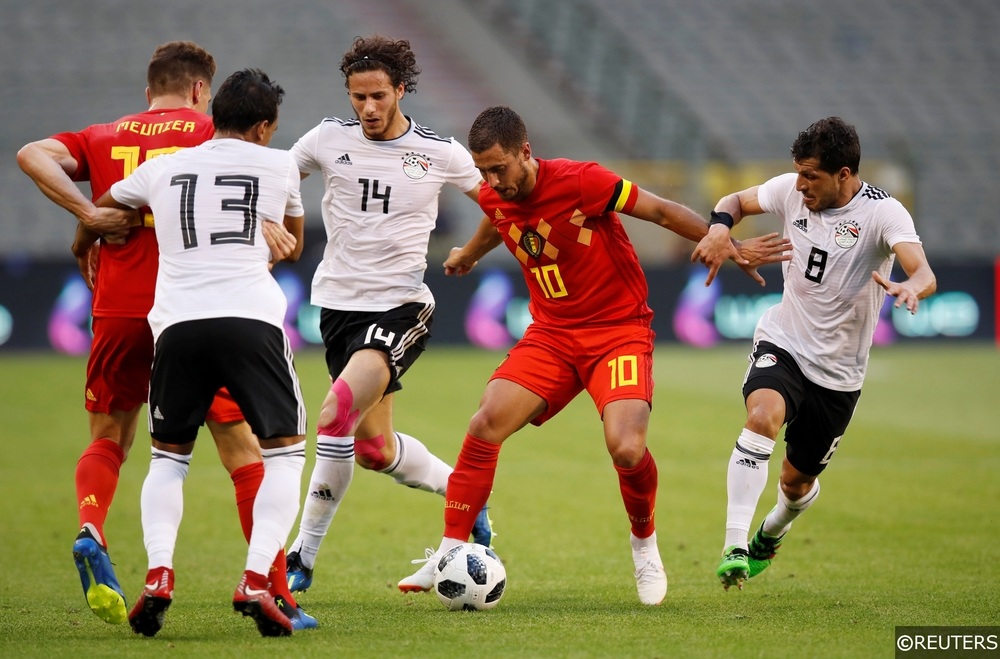 If France are going to stop Belgium in their tracks, then they'll need to focus on the flanks. However, they've not exactly excelled out in the full-back positions, which are starved for midfield cover. France look their weakest on the flanks of their defence, which is perfect for Roberto Martinez and his Belgium side.
That's what makes their 3-4-3 approach look strong. The Red Devils have two wingers supporting a front three of Hazard, De Bruyne and Lukaku. The Manchester United forward was excellent from a wide-right position last time out, and he's likely to start there again to worry Hernandez. He's a physical threat out wide, and he'll also be looking to make runs to the outside of the underperforming Samuel Umtiti.
Kevin De Bruyne will look to drop deep and start counter-attacks, while Eden Hazard was the best player on the pitch against Brazil. With wing-backs in support of him and the chance to double up on France's exposed full-backs, we see Belgium getting a lot of success out wide.
Is Hazard Golden Ball Contender?
Will Pogba Face More Red Devils Despair?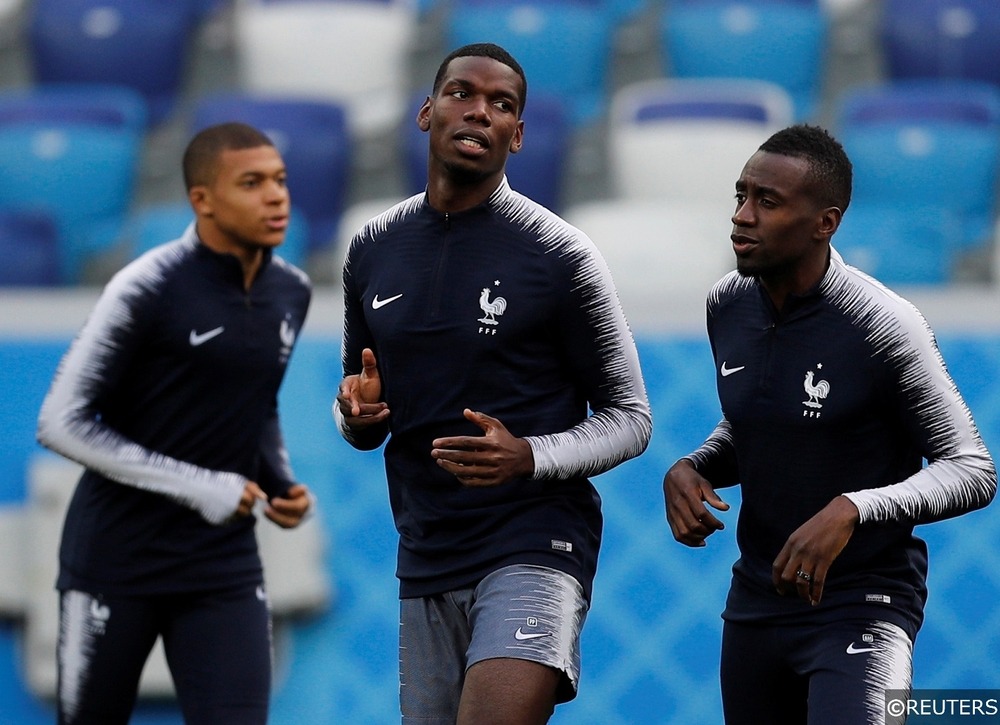 Paul Pogba could be set to play in a second consecutive tournament final, but the years in between haven't been great for him at Man United. The midfielder has struggled throughout his time at Old Trafford, so facing the Red Devils in Tuesday's World Cup semi-final is probably the last thing he wants to see. On top of that, he's likely to meet a teammate in Fellaini, and a superior rival in De Bruyne.
Pogba plays in a 4-3-2-1 for club and country, but he doesn't look that comfortable in either. He prefers space in front of him to charge in to, and he doesn't exactly have that. He's going to be more restricted against Belgium, who can effectively flood the middle.
Not only will they have Witsel and Fellaini as a midfield screen, but all three centre-halves can step up in to the midfield if needed. They have wing-backs who are strong on the ball and capable of coming inside, while Hazard and De Bruyne can drop deep if needed. That's going to make things tough for Pogba, and he's unlikely to be able to influence this game.
Are Belgium Organised Enough?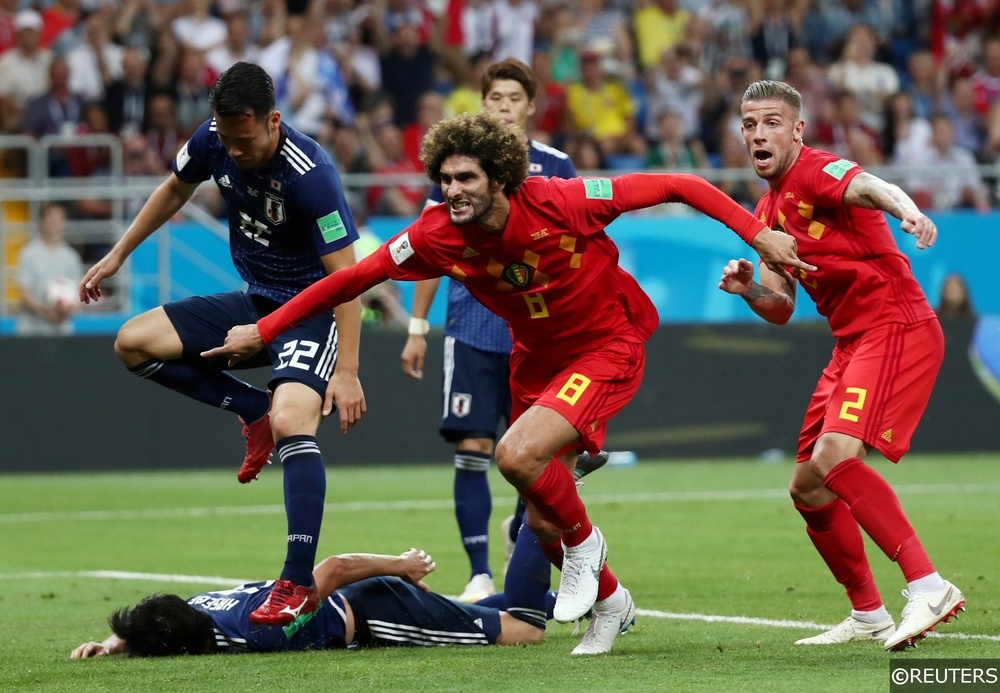 Belgium's main worry here has to be their defensive organisation. Martinez isn't the most structured of coaches, and the Red Devils have looked open all tournament. They faded against Brazil in the second half, and were easily exposed. Jan Vertonghen has been a weak link in defence throughout, and their wing-backs aren't the best positionally.
Facing players like Griezmann and Mbappe, Belgium need to be wary of a moment of magic. It's not enough to just get men back, they have to deny space to their opponents. It's going to fall on Axel Witsel and Marouane Fellaini to protect the wing-backs, cover any gaps and help protect their defence. If they can pull that off, then Belgium are bound for the final. If they're too open, then France could punish them, and edge what is likely to be a close game.
Follow Free Super Tips on Twitter to stay up to date with our daily tips and predictions or browse more football content on our website: