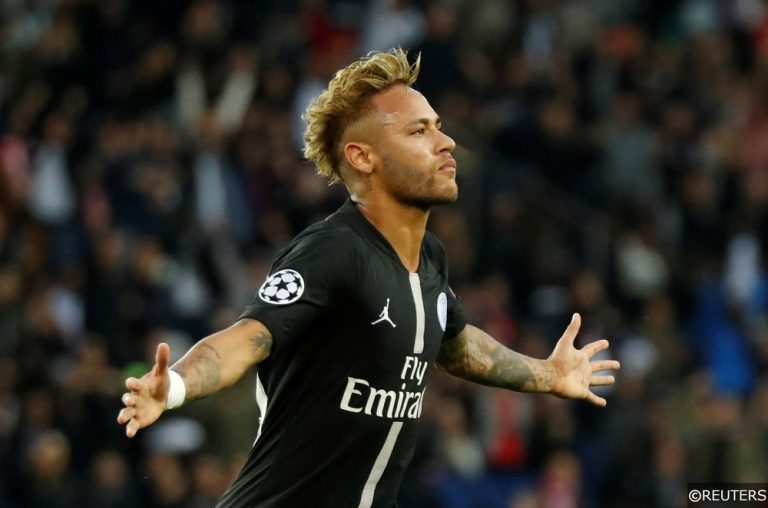 The Coupe de France is a terrific competition that starts every year with 8000+ hopeful candidates which eventually boils down to one winner. Usually starting with a 'P' and ending in an 'aris Saint-Germain.' There are some interesting fixtures to watch out for though that could see some major upsets. We've collated three of the most notable ones into a short package here with links to the full previews available on the website. 
A Goalfest in Paris?
PSG will host Strasbourg in what could be an extremely exciting match as two teams sorted for goals do battle at the Parc des Princes. Strasbourg are currently on a five match winning streak and will be eager to make that six against PSG. They have scored 13 times in their last six games and thrashed Monaco 5-1 at the weekend in what was a dominating display from Thierry Laurey's men.
Strasbourg currently sit 5th in Ligue 1 and have been getting great results against big teams such as their wins over Lyon (2-1), Rennes (4-0) and Nice (2-0). They also drew 1-1 at home to PSG in December which made them just the second French team to take points off of the Champions this season. Strasbourg have scored twice in three of their last four matches against PSG so we're predicting goals aplenty, especially with man-mountain Ludovic Ajorque looking great after his brace at the weekend. 
PSG are obviously known for goals also and after they thrashed Guingamp 9-0 on Saturday, they'll be eager to set the record straight against Strasbourg with another massive win. This match is setting itself up for goals but you can have a look at our full match preview here.
🇫🇷 Ligue 1 Team of the Week — @PSG_inside unsurprisingly dominate this XI after a 9-0 win over Guingamp

Anthony Lopes@KehrerThilo
Kelvin Amian
Christopher Jullien@VinceManceau
Samuel Kalu
Angel Di Maria@neymarjr
Anthony Caci@KMbappe@ECavaniOfficialhttps://t.co/kBlM4uFcfb pic.twitter.com/K2whAt3m3E

— WhoScored.com (@WhoScored) January 21, 2019
6th-Tier Viry-Châtillon Set Up For Ligue 1 Upset
Viry-Châtillon currently play in the 6th division of France but are gearing up for a potential cupset as they welcome struggling Caen to the Stade Henri Longuet. Viry have won five of their last six games and while many may write them off because of the massive difference in quality, they managed to beat Ligue 1 side Angers in the previous round of the cup so they definitely have enough about them to do it again. 
Viry have scored eight goals in their last four matches and while they haven't been fantastic defensively with four clean sheets in their last eleven league games, they managed to keep a clean sheet against Angers, a fantastic achievement. Caen drew with Angers in December and have generally been on a similar poor run as they currently sit just one point above the relegation zone, five points below Angers. 
🚌 Direction @EsViryofficiel pic.twitter.com/nccbtwT1XY

— Stade Malherbe Caen (@SMCaen) January 22, 2019
Caen have lost their last two matches and with them struggling to beat ten-men Ligue 2 side Red Star in the previous round, we think the 6th tier side have a great chance of putting their names up in lights. You can take a look at our full preview of the match here.
Tight Clash In The Lower Leagues
It'll be 5th division vs 6th as the Corsicans and the Parisians do battle for a place in the last 16. Noisy Le Grand FC have been a fan favourite for many neutrals this season as the plucky amateur side find themselves in deep water alongside the likes of Toulouse, Lyon and PSG. They are here on merit though after their stunning 2-1 win over Ligue 2 Gazélec earlier in the competition. They have won six of their last six games in all competitions so come into this game with high hopes and we think they'll give Bastia a good run for their money. 
Noisy have scored 24 goals in their last 13 games and with two against Gazélec, Bastia's backline could be in for a busy night. Bastia are just one division above Noisy in the Championnat National 3 where they have been doing very well; they currently sit top with eleven wins in their last twelve games. Noisy will be fair opponents but Bastia have a fantastic unbeaten record at home which dates back to April 2017 so we're backing them to progress to the next round but you can find our entire preview for the game here.