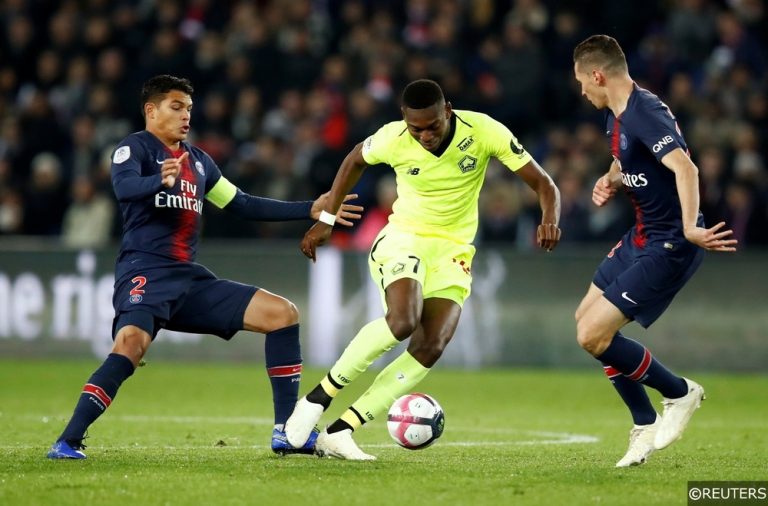 Ligue 1 action returns tomorrow with Lyon facing off against Reims to begin the second half of the season. So much unprecedented action has happened with the rise of Montpellier and Lille but also the demise of Monaco, who find themselves in a relegation dogfight after years of illustrious European qualification, but how will the rest of the campaign pan out? 
Our predictions made at the start of the season are still holding up generally although we would appreciate if that call for Monaco to finish 3rd were ignored. The league has changed drastically though so here are our predictions for the rest of the season, however we are going to ignore the outright winners category. PSG currently hold a 13 point gap at the top of Ligue 1 and the 1/1000 betting odds aren't exactly favourable, although there is much more to Ligue 1 than just the top spot.
Best of the Rest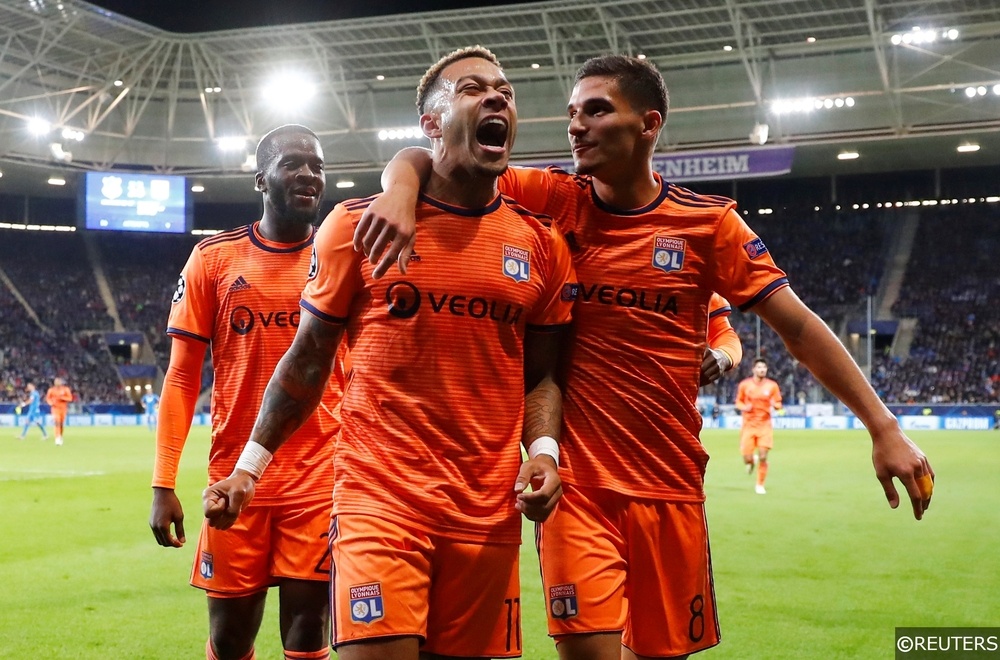 We predicted Lyon to finish 2nd at the start of the season with the attacking quadrant of Nabil Fekir, Memphis Depay, Bertrand Traore and Mariano Diaz appearing too strong for any defence. These four players scored 68 league goals between them last season and looked set to continue this reign of terror this year. However, following the loss of last year's 18 goal Mariano Diaz to Madrid, Lyon have slightly dropped off the pace with few of their players really continuing their fantastic form of last season. Houssem Aouar currently stands as their top scorer in the league and has been the talisman of this Lyon side this year but with so many attacking players disappointing this season, this has allowed their horrible defence to be exposed and as a result they have kept just five clean sheets so far; they managed a whopping 15 last year, the second highest tally in the league.
Lyon currently sit 3rd in Ligue 1 and while they have only lost two of their last 16 games, seven of these were draws which isn't really Champions League qualification form. 
Lille have appeared much more capable of European qualification this season as Christophe Galtier's men have bounced back tremendously from last year's 17th place finish. The attacking trio of Jonathan Bamba, Jonathan Ikoné and the man in demand Nicolas Pépé have been fantastic this season, hauling their side right up the table with the aid of Xeka and Thiago Mendes, who have both been excellent. They slightly faltered towards the end of 2018 with a loss against Toulouse and some draws against Reims and Lyon but with them winning their first match of the year against Sochaux-Montbéliard, we think they should bounce right back into form for the second half of the season. 
They definitely have to keep their deadly front three going for them to achieve anything this year and while Pépé has been linked with many clubs, he has confirmed that he will "end the season with LOSC", according to an interview La Voix du Nord. They have a great squad and an incredible manager in Christophe Galtier and with the prize of European qualification now firmly in their gaze, we're backing them to finish 2nd with the fantastic odds of 11/1. 
Bronze Medal Winners
We are still sceptical of Lyon finishing third though, as their lacklustre performances of late have continued. They had the opportunity to flex their muscles against Strasbourg a few days ago in the Coupe de la Ligue but ended up losing to the 7th placed side 2-1. Lyon dominated possession but as many teams have shown this season in Ligue 1, that doesn't always guarantee success; Monaco, for instance, on many occasions have been in the driving seat with the ball at their feet for large parts of the game but still lost, 63% against Guingamp (0-2) and 72% at Reims (0-1) being perfect examples of this.  
Lyon's victories recently have been laboured with them conceding twice against bottom side Guingamp (4-2) and almost losing at17th place Amiens (3-2) therefore we don't see them enjoying a great second half to the campaign under Bruno Génésio .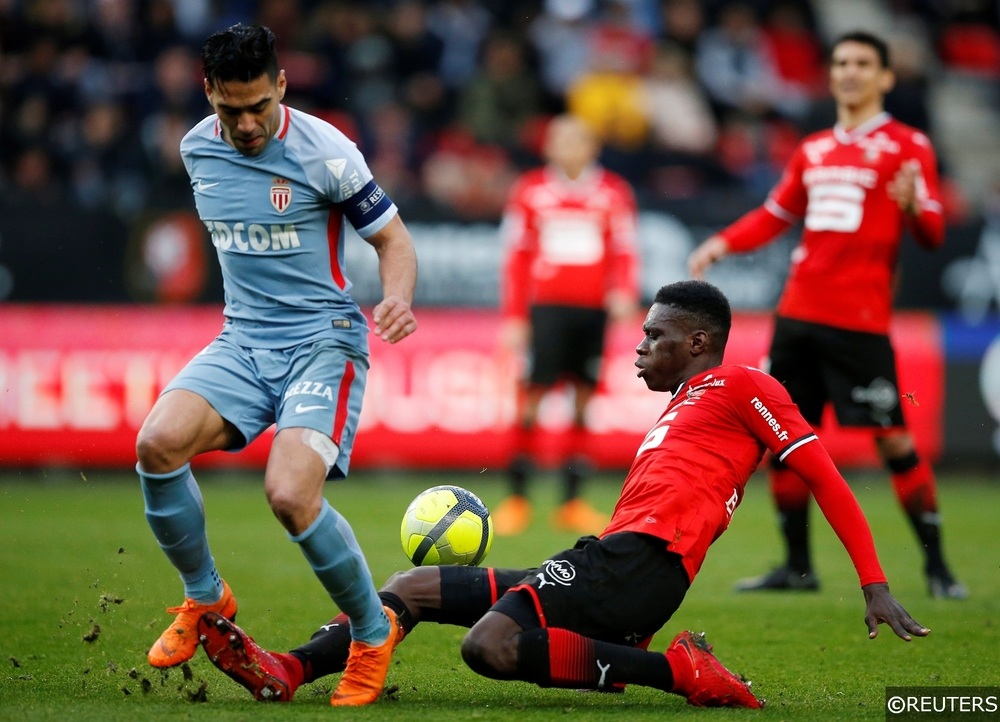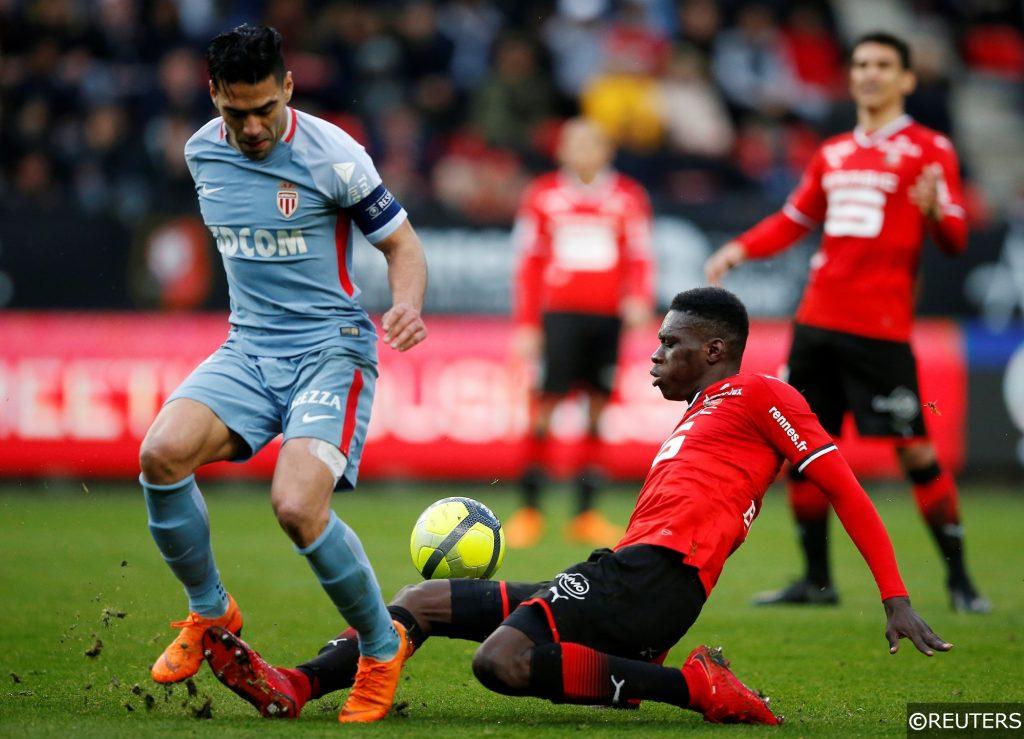 Rennes currently seem a much better candidate for that golden 3rd place spot. They sit 8th in the league, six points behind 3rd placed Lyon but they have won five and drawn two of their last seven games under new manager Julien Stéphan. The rookie coach has reinvigorated this Rennes side with massive wins over Nîmes (4-0), Astana (2-0) and the aforementioned Lyon (2-0). They had a terrible start to the season under Sabri Lamouchi but that has all changed under Stéphan and with them in such good form, it wouldn't be a major surprise for them to finish 3rd. They finished 5th last season as the best team outside of the strong top-four and have a great squad filled with young talent and seasoned professionals. 
Ismaïla Sarr has been linked with a plethora of clubs and for good reason, as his five league goals and three assists have raised many eyebrows with the 20-year-old contributing with extremely consistent solid performances; he has completed 33 dribbles this season, more than Kylian Mbappé. Other key parts of this team include Hatem Ben Arfa and Benjamin Bourigeaud who have also been great this season. Stéphan has revamped this Rennes side and we're backing them to finish 3rd with tremendous odds of 10/1.
Relegation Dog Fight
There are currently six teams really enveloped in the relegation battle. The real surprise this season has definitely been Monaco though as they have fallen from the grace of last year's runner-up finish to 19th place in Ligue 1. The team has been underperforming but this has been the result of an incredibly high amount of high-profile injuries. They have regularly been without 14+ first-team players and although Thierry Henry has tried his best with a largely inexperienced squad, it just hasn't come together for the World Cup winner. They had a big turning point on Wednesday though as they managed to match an in-form Rennes side for 90 minutes before edging them in a lengthy penalty shoot-out. This could be massive for Monaco as they try to kickstart their season. We feel that following this win, with many talented players slowly returning to fitness Monaco should be fine this season. They won't get anywhere near the European places which will, of course, be a disappointment but they should just be happy they won't recreate the similarly unexpected relegation of 2011. 
The relegation places will likely be occupied by Dijon and Guingamp come May. The latter did recently manage a victory at the Stade des Princes to overcome PSG but this was via two penalties and a lot of complacency from Paris. Guingamp have been pretty awful for much of this season with them winning just three of their last 14 games in all competitions; the other two being against an injury-hit Monaco side and fifth-tier Stade Pontivy. In many of their matches against similar teams like Dijon (1-2) and Amiens (1-2) they just haven't offered enough to beat them and although they have enjoyed a few wins over the past few weeks, they will probably be brought back down to earth against Saint-Étienne this weekend. 
Dijon are the other side who we're backing to go down this season as they currently sit in 18th. Long-term manager Olivier Dall'Oglio was recently sacked after a horrible start to the season and with assistant David Linarès taking the reigns for the foreseeable future, the outlook is rather bleak as the Frenchman has little to no managerial experience. They have won just one of their last 14 league games and while Linarès got a win in his first match last weekend, this was against fourth-tier side Schiltigheim in the cup. They have kept just one clean sheet in their last 15 games and with Monaco likely to leapfrog them in the next few weeks, we're backing the Mustards to be play Ligue 2 football next season.