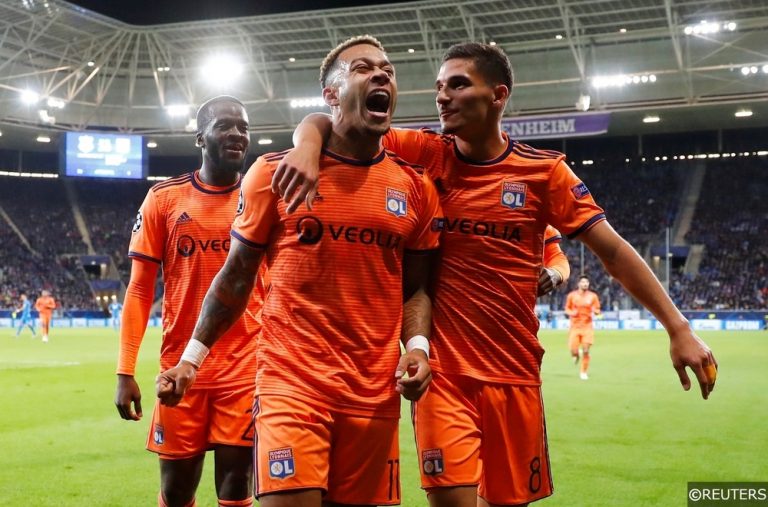 Teams are beginning to run out of time as their league aspirations are starting to run away from them. PSG look to be in the driver's seat with their ten point gap at the top but the real excitement comes just below the champions. With three European places still up for grabs before the cup competitions affect how they are divvied up, eight teams are realistically in with a chance of UCL or UEL football next year. Four teams sit drawn on points for 4th with no side looking to budge from that position. 
There is much to talk about so here's our review of matchday 24 in France's top flight. 
Lyon Slip Up
Lyon became the first team to beat PSG in the league last week with a miraculous comeback to beat the champions 2-1 at the Groupama. This extended their winning streak to five games with the likes of Nabil Fekir and Moussa Dembele shining under Bruno Genesio's tutelage. 
After a shaky start to the season the mood was a lot more positive following this win so they went into the weekend's match with the utmost confidence. They faced Nice who lost 4-0 to Lille the week previous so it seemed like a cake walk for Lyon. However, that was not the case as Nice prolonged their fantastic home record to win 1-0 via Rémi Walter's penalty. 
Just whenever Lyon start to build up a bit of momentum, they always seem to shoot themselves in the foot. Lyon had 55% of the possession, almost 100 more passes than Nice and managed 23 shots but could only get five on target as they squandered their chance to keep the push on for 2nd. Now they sit six points adrift of Lille who now look favourites to maintain that spot until the end of the campaign. Genesio's side now have the task of clinging on to 3rd and shooing away anyone who challenges them for failure to qualify for the Champions League would be a major disappointment.
Marseille Beat What's in Front of Them
I don't want to use the London bus cliché but Marseille did wait two months for a win and now three have come in their last five games. Marseille have had a torrid year so far with Rudi Garcia's men still sitting 6th but recent games have managed to enforce a bit more positivity into the club.
They got back-to-back wins for the first time since November at the weekend as they came back to beat Dijon 2-1 at the Stade Gaston Gerard. It was a bit more of a Marseille-esque performance here as they had 60% of the possession and managed eight shots on target but the signs of their recent fragility were still there as the Mustards threatened Steve Mandanda's goal four times, with one of them going under the French international's diving midriff.
The Olympiens have managed to wangle their way back into the European football conversation with them now on 37 points and level with Montpellier who currently occupy the 4th place spot. They have been heavily off the boil this season but due to other teams slipping up – notably Montpellier and Saint-Étienne – they have managed to get themselves in contention for Europe. If they manage to qualify, after all that's happened, it would be some achievement. 
Massive Win for Amiens at Caen's Expense
There was a hugely important clash at the bottom of the table on Saturday as two of the league's bottom three sides faced off at the Stade de la Licorne. Caen were level on points with Amiens ahead of this crucial six-pointer that would condemn the loser to another week in the relegation zone.
It was a tetchy affair as neither side really wanted to show their hand too early although Caen did have the majority of the early proceedings. Moussa Konaté got the all important goal as Amiens won 1-0 with Saman Ghoddos' cross still needing a bit of work to end up in the back of the net. Ghoddos recently returned from the Asian Cup with Iran and will ultimately be a big part of wherever they finish this season .
Caen couldn't get an equaliser despite Fabien Mercadal's side bashing on the door. They now sit second from bottom but have a lot of teams within arm's reach so they could still survive. This win has sent Amiens to 16th and even though it hasn't been the best of seasons for the Unicorns, if they can maintain the same grit and determination that they showed against Caen, they should be on track for a third ever season in Ligue 1.