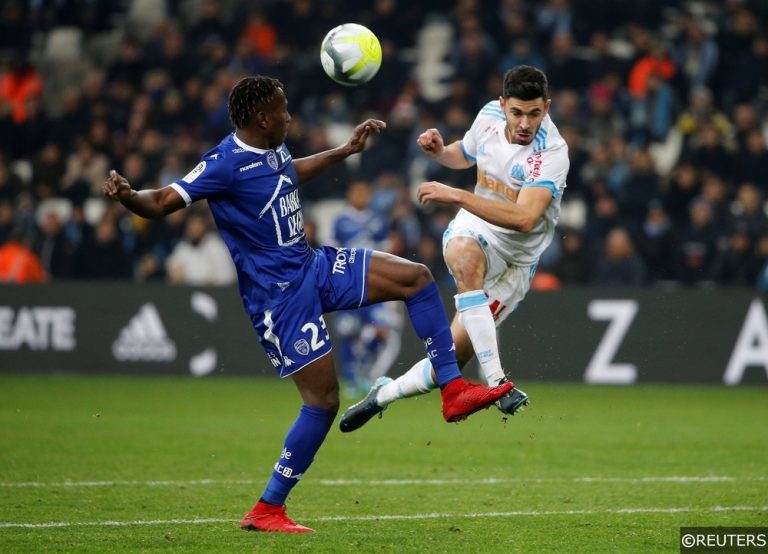 Managers have dominated the conversation in week three of Ligue 1. The men currently at their club or potentially joining clubs have been all that people are talking about at the moment, so we've collated the top stories from the weekend's football.
The Bright Side of Bordeaux
When Gus Poyet exploded in his post-match conference over the sale of Gaëtan Laborde, Bordeaux president Stéphane Martin felt he had little choice but to suspend the Uruguayan and then subsequently sack him. His comments calling the club a "disgrace" for not heeding his pleads to postpone the transfer until a replacement had been found had gone too far in the Frenchman's eyes and he ruled with an iron fist as he showed Poyet the door.
With the first managerial sacking coming before matchday two had even been played, this could have easily thrown Bordeaux's season off course very early on. But despite the quality that Poyet brought to the job, taking them from lower-mid table to Europa League qualifiers, they have since drawn a major European clash and beaten a title challenger.
Read More: Ligue 1 2018/19 Outright Betting Tips and Predictions: Title Winners and Top 3 Predictions
Long-term fitness coach Éric Bédouet has been at the club for twenty years and because of his vast football experience, this is now the second stint he has had as interim manager of the team. Upon the sacking of Jean Tigana in 2011, Bédouet took over the team for the last four matches of the season where he won two and lost two of the games. He is now three games into his second tenure as caretaker manager and after a loss to Toulouse only two days after the sacking of Poyet, he has managed to guide the team through a tricky away clash to Gent and beat the title challengers Monaco at the weekend.
The principality club haven't been overly impressive so far this campaign but for Bordeaux to beat a team that spent almost £100m during the summer is some achievement. Francois Kamano was electric as he led the team to the victory with two goals, one from the penalty spot and the other being a beautifully curled effort into the top right corner after Younousse Sankhare's lay-off set the Guinean up for the shot. And despite coming up against 2017's champions, it wasn't a dirty smash-and-grab job from the Girondins; they matched Monaco for possession and got six shots on target, one of which was a second penalty missed by Samuel Kalu so the goal margin could have even been greater.
Mixed rumours have been flying around about the vacant managerial position at Bordeaux with Thierry Henry being heavily linked and the Frenchman had even been reported as agreeing a contract on principal. Some have since came out and said that the deal is off but whoever takes over this club in the near future, they can be confident that they aren't captaining into a sinking ship due to the fantastic work of Éric Bédouet and his band of hard-working individuals in light of everything that has happened.
Also, a small mention must be made for Pietro Pellegri who got a goal for Monaco in this game. The Italian was signed in January for €25m at the age of sixteen and the goal at the weekend was his first since joining from Genoa. He made headlines last year when he became the first Serie A goalscorer to be born in the 21st century and he looks to be a real prospect for the future. Keep your eyes peeled.
Not so Nice in Nice
The announcement of Nice bringing in Patrick Vieira as a replacement to Lucien Favre who left for Borussia Dortmund in the Summer must have been exciting news for the Eaglets fans. They were losing a manager with great experience who had led them to some of their best domestic success in years but in return they were getting someone who had won it all as a player and so far, had a pretty successful managerial CV despite him usually being the big fish in small ponds.
It all seemed like a great swap and a new era for the club. Old for new, experience for juvenescence; but all it's seemed like so far has simply been progress for regression.
Read More: Kylian Mbappé's Coming of Age
In his two years in charge of the club, Favre held a respectable 42% win-rate from 99 games and showed why he had very much been considered a coup by much of the French media. It was a solid, tested appointment and ultimately one that brought the club two pretty rosy seasons. But under Vieira, they are still to win a match and only have one goal under their belt.
Vieira had managed the Manchester City Elite Development Squad and the MLS's NYCFC before this appointment and for the most part had enjoyed consistent success in these two positions. At City he won the Premier League International Cup and progressed the careers of players like Olivier Ntcham, now a regular at Celtic, Jose Pozo, currently playing with Rayo Vallecano in La Liga and Kelechi Iheanacho who has now made almost 100 performances at the highest level of club football. In New York, he won 40 of his 91 matches, taking the team from a 17th place finish in 2015 to runners up in 2017.
So, throughout his managerial career, he has only seen consistent success, not always in the form of trophies but he has continuously improved the teams he has been at. But at Nice, it hasn't been all sunshine and rainbows. Of their three opening matches in Ligue 1 this season, the team has only gotten one point and scored a single goal. The team has looked lost in attacking areas and a mess at the back, something that Dijon fully capitalised on at the weekend as they ran out 4-0 winners away from home.
As has been a bit of a trait with Nice so far under Vieira, they had a good chunk of the possession, holding on to the ball for 56% of the time, but with no creativity or killer finish up front, the ball retention meant squat as Dijon scored four pretty simple goals. The whole team was poor but the defensive trio of Olivier Boscagli, Christophe Herelle and the Champions League winner and club captain Dante made Nice look like a pub team towards the end of the match as laboured attempts to clear the ball allowed Jules Keita to score his second of the night on only his third senior substitute appearance.
It looks like Vieira has been handed quite the reality check in this job after Lucien Favre made it look so easy. Obviously, he is still a young manager in just his second senior managerial role but in an unforgiving league like Ligue 1, the World Cup winner will have to quickly adapt if he doesn't want to face his first managerial sacking. He will take reassurance in the return of Mario Balotelli next week who can sometimes turn a game on its head by just turning up, but the Italian will need support and it will be the man in the dugout's job to get him just that. Next week's game will be an extremely interesting watch as Nice come up against the sometimes-inconsistent Lyon.
Next week's blockbuster clashes will see an unbeaten Lille side travel to Angers who are still in search of their first win, Bordeaux have a tough trip to Rennes and the main event will be the Sunday night match between Monaco and Marseille who have both been unimpressive despite going for the title.
Follow Free Super Tips on Twitter to stay up to date with our daily tips and predictions or browse more football content on our website: