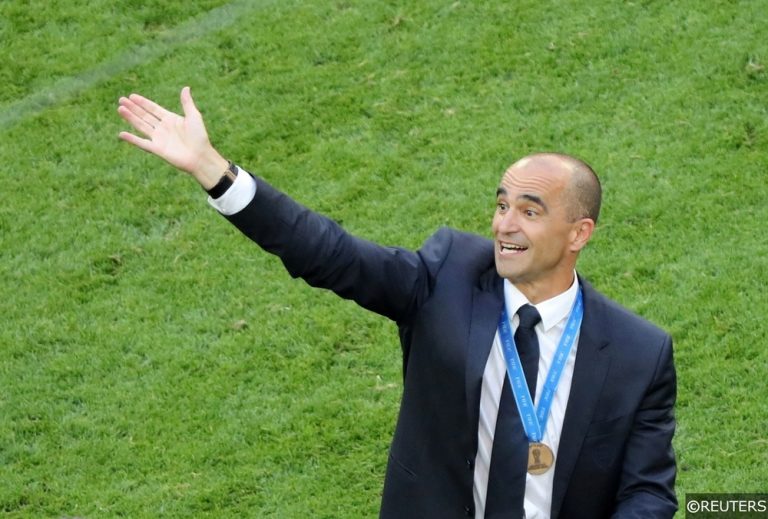 Before becoming a Sports Journalist for Free Super Tips, Aaron spent three years studying Sports Journalism at the University of Sunderland while taking in the Black Cats' 'glory years' under Martin O'Neill. Now back in Northern Ireland he turns niche stats into predictions for FST, while he's one of the few people on this island who is equally comfortable at Windsor Park and the Aviva.
Belgium seemed to take a big step forward in Russia, in the aftermath of their Brazil victory. However, exiting with bronze medals has left the Red Devils with mixed feelings. It's hard to know if this tournament was a success for a side new to international football's top bracket, or a failure for their star-studded squad.
That's a debate which will rage on and on, as Belgium pack their bags and depart Russia. This has been a brilliant experience for their squad, and now it falls to Roberto Martinez to help them take the next step. Even if the 2018 World Cup was a big chance missed for the Red Devils, they now need to regroup. We're looking at what's next for the Belgians and their golden generation, following their third place finish.
Also See: France vs Croatia Betting Tips and Preview
Belgium Have an Identity
Marc Wilmots had a lot of great players in his side. Those players had plenty of special moments. However, at no stage did any of that come together. Individual brilliance got them so far, but in tournaments they often looked lost. The difference between them and the Welsh unit which put them out of the Euros was stark. Martinez was brought in with the task of adding an identity to the Red Devils. So far, he's taken huge steps towards doing that.
The Spaniard has made three at the back their default set up. It's worked well through six games in Russia, as they've played out from the back. They've got skill in their defence, and that's fed in to their overall technical skill. With the likes of Eden Hazard and Kevin De Bruyne, creating that style seems like the best idea, and Martinez has now given the team something which was hugely lacking.
Also See: Ronaldo and Juventus Send Shockwaves Around Europe
Belgium Depart with Reputation Enhanced
Belgium may have been bitter about their semi-final defeat, but they depart the tournament as a success. Their golden generation may have only landed a bronze medal, but they have also secured their best ever World Cup finish. That is an important step, and it will certainly be referenced in any future tournament success.
This side had all the talent to succeed at the last three tournaments, but they regularly came up short. As soon as they met a talented team, or a highly organised one, that was the end of the line. That was reflected in the build up to the tournament, as they were seen a rung below the likes of Brazil and Germany. That's no longer the case after their exploits in Russia.
Their win over Brazil was a crowning moment, as they stepped up to the elite. They were fantastic in that clash, both in their attacking spell and their latter defensive resolve. Following that up by outplaying France topped it all off. While Eden Hazard and Thibaut Courtois said they'd rather have lost to an adventurous side like Brazil, that would have been a let-down for them. As would the France defeat had it been earlier. To follow up a huge win with that display makes us take them more seriously. In two years' time, they'll no longer be the side to fold against quality opposition.
Also See: Belgium vs England Reaction
Wembley Visions After England Victory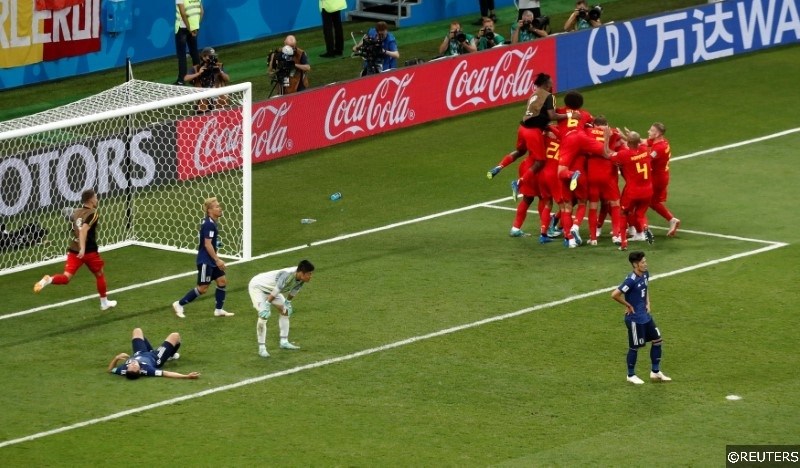 Belgium's bronze now has them looking forward, as they think about what comes next. The Red Devils will put their loss to France to one side, and then they have to think about the future. With a break before they return to action, Roberto Martinez needs to start charting a course towards success at the Euros.
The manager can look ahead now, especially after improving his stock in Russia. He's got a huge win under his belt. He has real progress to point to. With an identity, a historic World Cup run and a barrel-full of goals taking them there, the Red Devils' boss should be immune to criticism for the time being.
However, with that comes expectation. They'll now be expected to win big ties in the Euros, and push for the trophy. They're going to be seen as contenders, and Martinez will be feeling the pressure to deliver. However, he's bound to crave another tournament run, following their near miss here. After seeing off England, the dream will turn to Wembley, the host of the Euro 2020 semi-finals and final.
Red Devils Peaking, But Time is Running Out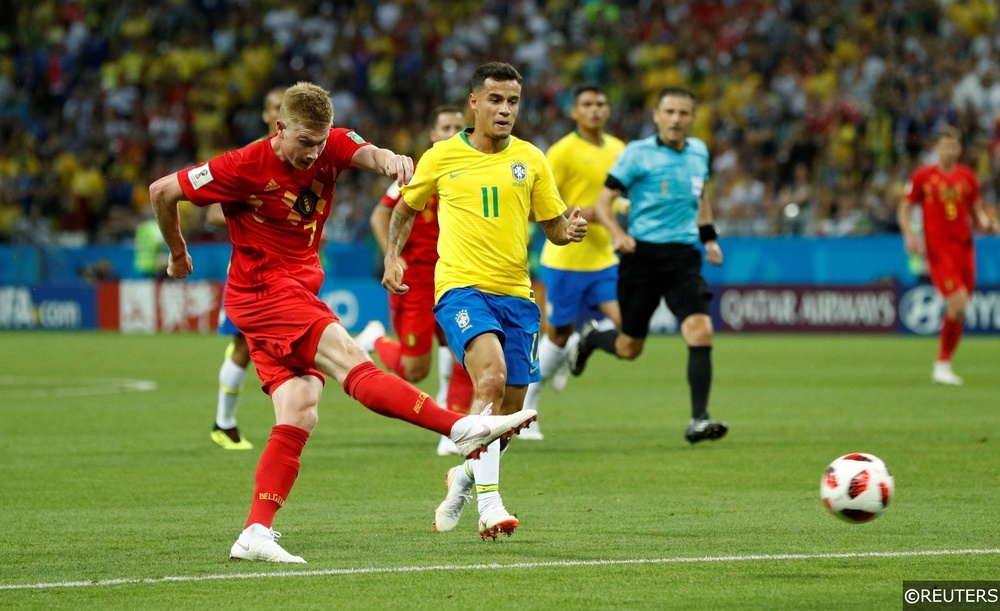 Belgium have another level of expectation on them now, as they have a squad primed to deliver silverware. While they've had talent for a few years now, the reign of their golden generation isn't going to last forever. They're no longer seen as an up and coming unit, this is a side who are peaking at two tournaments, and one of them just ended.
The Belgium stars who take the lead on the international stage will be the perfect age for success in the next tournament. Romelu Lukaku will be 27 at the Euros, Courtois will be 28, while Hazard and De Bruyne will be 29. They'll all be at their peak in their position by then, so this will be the best chance they'll have to win a major tournament.
Also See: Could Belgium Beat England's Golden Generation?
Defence Will be Biggest Concern
The only issue for the Red Devils is that their generation may already be passing them by. While the creative hub has got time on their side for now, the defence will be creaking come 2020. That's the biggest issue between them and success in two years' time. They have to protect ageing stars, or hope to find a new backline.
While the then 31-year-old Toby Alderweireld could feature, Jan Vertonghen will be pushing it at 33. Vincent Kompany and Thomas Vermaelen will each be 34, and given their injury track record they're almost certain to miss out. With the back-up defenders Martinez brought along not looking like world-class options, their hopes for two years' time will fall down to how they deal with that ticking time-bomb.
Martinez has time to look towards the future, and it's a problem plenty of managers would love to have. However, defence coaching isn't exactly his strong suit. Shy of a new star centre-half arriving on the scene this season, Martinez has work to do in order to build on this summer's success, and deliver the results this golden generation deserves.
 Follow Free Super Tips on Twitter to stay up to date with our daily tips and predictions or browse more football content on our website: