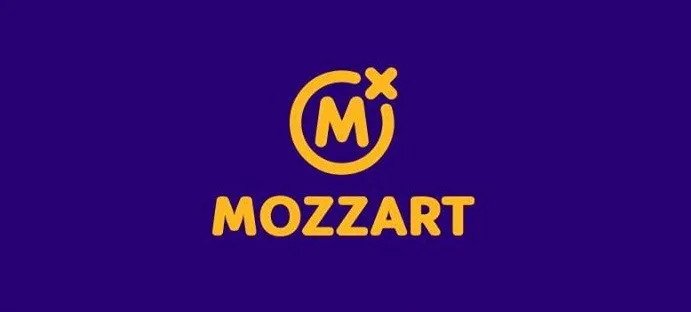 Vincent is a betting and gaming expert as well as former Editor and Website Manager for futaa.com
Founded in 2018, Mozzart Bet Kenya is a subsidiary of betting firm Mozzart Serbia which allows a bettor to gamble for as little as Sh10, or place a stake in the Sh20 million daily Jackpot with Sh20.
Having sponsored some of the Kenyan national teams including Harambee Stars and the women's national volleyball team Malkia Striker, Mozzart has a wide range of sports one can sign up to. They include Basketball, Tennis, Hockey, Baseball, Table tennis and most recently Esports. 
The company is registered and licensed by the Kenyan Government by the Betting Control and Licensing Board of Kenya (BCLB) under the Betting, Lotteries and Gaming Act, Cap 131, Laws of Kenya under License number: BK 0000412 & PG 0000240.
The company is owned by former Kenya Member of Parliament Musa Cherutich Sirma, Melentijevic Branimir, Loncar Koviljka from Serbia, and a Zimbabwean named Emmanuel Charumbira.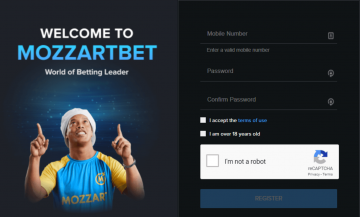 Why Mozzart?
Apart from the game mentioned, the company also offers a wide range of betting events including live games, lotteries, virtual games, and live betting. They also have a feature that allows you to view betting results in real-time by the minute.
Unlike most websites, Mozzart was one of the remaining betting sites that gave punters a chance to bet on local games. This added the range of international games that they offered gave them a leeway over other sites. 
How to download the Mozzartbet Kenya App?
For both Android phone and iOS
Locate the official website of the Mozzart Bet App on your Phone
Click on the Menu Icon and once it is open, you will see the Download app at the bottom middle of your phone click on it (the Google Play will rightly be displayed with a folder for instructions beside it)
Then you can lick on google play and click on download Mozzartbet. 
Click on open, go to Setting and Allow from this Source, come back and click on Install and the app will be installed, quickly do Mozzart app sign-up to start using your account. 
How to register with Mozzartbet Kenya?
In the evolving digital world, Mozzart can be accessed via a web portal or Mozzart Bet mobile App from the mobile app store. 
For website registration:
Go to the home page and click on 'Register' button at the top of the page
Enter your valid phone number and password in the form provided
Confirm you are above 18 years and you accept the 'Terms and Conditions'
An activation code is sent to your mobile phone
Enter the activation code and the personal information required
Click on 'Register' to complete registration
SMS registration:
Send a text message with the word 'WIN' to 29990
You will be sent a PIN code, Activation code, and Password
Enter these details on the website or mobile phone
Provide personal information required
Click 'Register' to complete registration. 
How to deposit with Mozzartbet Kenya?
As soon as you deposit money in your account, you are good to go. Any player must have an active M-Pesa account. To deposit money:
Go to the M-Pesa menu on your phone, select Lipa na M-Pesa.
Select Paybill
Select Enter business no. and enter Mozzart Bet Paybill number 290059 
Enter MozzartBet as the account number and press "OK".
Then enter the amount you want to deposit and press "OK".
Enter your M-Pesa PIN and press "OK".
Confirm all the details are correct and press "OK"
You will receive a confirmation SMS from M-Pesa immediately after the process is complete.
MozzartBet will then send you a confirmation SMS shortly.
How to withdraw from Mozzartbet Kenya?
The minimum withdrawal amount via M-Pesa is KES 10.00 and the maximum withdrawal amount is KES 70,000.00 KSH with the money made available within 24hours after imitating the withdrawal process. Withdrawals fees between KES 10 and KES 1000 KES is KES 15 and withdrawal between KES 1001 and KES 70,000 is KES 22. 
On the website:
Login to your Mozzartbet account and click on 'Withdraw'
Select 'Mpesa withdrawal' and enter the amount
Click 'Withdraw' to complete the transaction
SMS withdrawal:
Send text message W#Amount#PIN to 29990, where W is the command to withdraw, amount you want to withdraw, and your Mozzartbet account PIN number
You will receive an SMS to confirm the transaction is successful
The amount is sent to your Mpesa account within minutes. 
From the Mozzartbet shop:
Send text message R#Amount#Shop code#PIN to 29990, where R is the command to withdraw, amount you want to withdraw, the shop code where you want to withdraw from, and your Mozzartbet account PIN number
Alternatively, you can use the website. Go to your account, click 'withdrawal' and select 'Cash withdrawal at Mozzart bet shop'
Enter the amount and your PIN 
You will receive a Code to show the cashier at the shop
There are no transaction charges and payment is instant. 
What is Happy Monday Cash Bonus?
The Mozzartbet Happy Monday Cash bonus is for customers with active accounts. The account must be updated either a year and a half ago or two days ago to be eligible.
How to claim the Mozzartbet Kenya Sign Up Bonus 
Every Monday of the week: 
Log into your account on mozzartbet.co.ke
Click on the Bonus icon
Take your bonus
After receiving the notification, refresh the page
Terms and conditions for the bonus
There are no conditions for this bonus. You can choose to withdraw the bonus or use it to play other games including Virtual Games, Simulated games, as well as casino games. 
Mozzartbet Offers
Mozzart offers wagers attractive promotion bonuses of 750%. Also, there is a possibility to earn a 1000% reward during the betting organization's happy hour slot.
Apart from the Sh20 million daily Jackpot, there is the Omoka ana Moti Daily promotion where the winner gets a chance to walk home with a brand new car, the Omoka na moti Daily plus hao where the winner gets a fully furnished house and a brand new car. Others include Happy Monday Bonus, Mozzart Slot party plus a chance to win phones and accessories through the Samsung Galaxy s20+ promotion.
The Monday bonus offer is specifically designed for regular punters. It is issued automatically in the form of an individual cash bonus and have no conditions for participation. All you need is to get a bonus and make bets with the money. The bonus can be used even in betting for jackpots, something that is rarely found in other websites.
For bets made during the Happy Hour, the company can give up to 1000% bonuses. To do this, during the happy hour (between 11pm to 1am and 6am to 8am), you need to add to the coupon no less than 3 events and make sure that the odds are not lower than 1.35. The bonus amount depends on the number of events in the coupon.
Cashback: This can only happen when you put a multibet of four games and above. If you Lose ONE game in your multi bet of 4 games and above, you will get a Mozzart Refund if your total won odds are 29 and above. This feature is only available for high-risk events with a coefficient of 29 or more.
Advantages of using Mozzart
Withdrawals and deposits can be done online and at Mozzart shops
A wide option of sports games and gambling events
Live betting
Easy to make deposits and withdrawals
Considerably low deposit amounts
Huge bonuses
Daily mega jackpots
Betting shops
Excellent customer service
A simplified betting process on mobile phones
Disadvantage
Their shops are few and are not everywhere in the country.
No cash out.
Customer Service
Mozzart has one of the most vibrant customer service in the betting sphere. While they don't have a live chat as most firms do, there is a WhatsApp number (+254 713 665 355) available to their Facebook messenger. This has helped in communication as most punters would just need to take a screenshot of their problems and paste it in the number.  Inquiry can also be made through their social media handles in both Facebook and Twitter.
Contacts
Should the calls or social media explanation prove not to be enough, the company can be reached out for more information through www.mozzartbet.co.ke or contact them through help@mozzartbet.co.ke or phone: 0709 168 000.
Related articles; 
10Bet Kenya New Customer Guide 2023
888bet Kenya New Customer Guide 2023
ChezaCash Kenya New Customer Guide 2023
bet365 Kenya New Customer Guide 2023