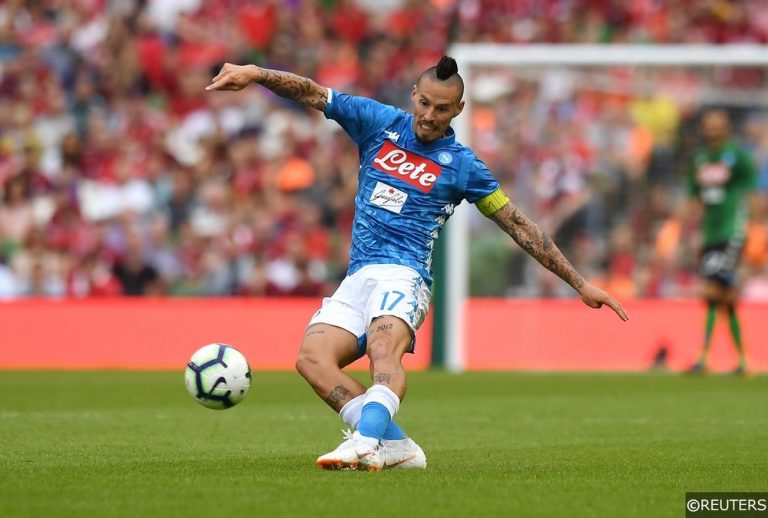 November 10, 2018
Show Bio
Before becoming a Sports Journalist for Free Super Tips, Aaron spent three years studying Sports Journalism at the University of Sunderland while taking in the Black Cats' 'glory years' under Martin O'Neill. Now back in Northern Ireland he turns niche stats into predictions for FST, while he's one of the few people on this island who is equally comfortable at Windsor Park and the Aviva.
Napoli picked up another draw with PSG on Tuesday night, which put them in command of their Champions League group. They managed to move out ahead of last season's finalists Liverpool, after rallying to hold off the French champions. Having landed the toughest group of any Italian side in the competition, it's a sign of progress under Carlo Ancelotti that they're in not just in contention, but potentially one victory shy of qualification.
Ancelotti's name was enough to make the Neapolitan faithful forget about Maurizio Sarri. However, his achievements from last season are going to be hard to surpass. The Partenopei led the way at this point last season, and they brought the first title race to Serie A in years. To do all of that on a limited budget – in incredible style none the less – was a landmark from Sarri. The club's President turned on the former manager in a harsh fashion, forgetting all he achieved there.
It's quite the legacy to live up to, but it could be said that Ancelotti is starting to leave his predecessor behind.
Read More: Genoa vs Napoli Betting Tips and Preview
Napoli Behind but Moving Forward
When you look at the numbers, it might be hard to justify comparing Ancelotti with Sarri already. Napoli are sat six points off the pace as it stands, trailing both Juventus and Inter Milan. They're finding it hard to keep up with the champions, who have produced a club record start with 10 wins in 11. To make matters worse for the Partenopei, that record is the same is Sarri's brilliant start last season – which put Juve under pressure.
Napoli's record of 25 points from 11 games is solid, but it is set to leave them short of the 91 they secured last season. That was a record for a club challenging for the title. Never before had a club broke the 90 point barrier and failed to win the league. However, far from a failure – that tally saw a club put the dominant Juventus under threat, something long overdue in Italy.
With Juventus already beating Napoli this term, the gap between them is clear. While Inter Milan are racing towards top spot after excellent form, they're the side many are focusing on. However, that difference doesn't amount to a criticism of the club. It laid the groundwork for the progression we're seeing from the club this season, something the manager admitted this month.
Ancelotti Finding Napoli's Potential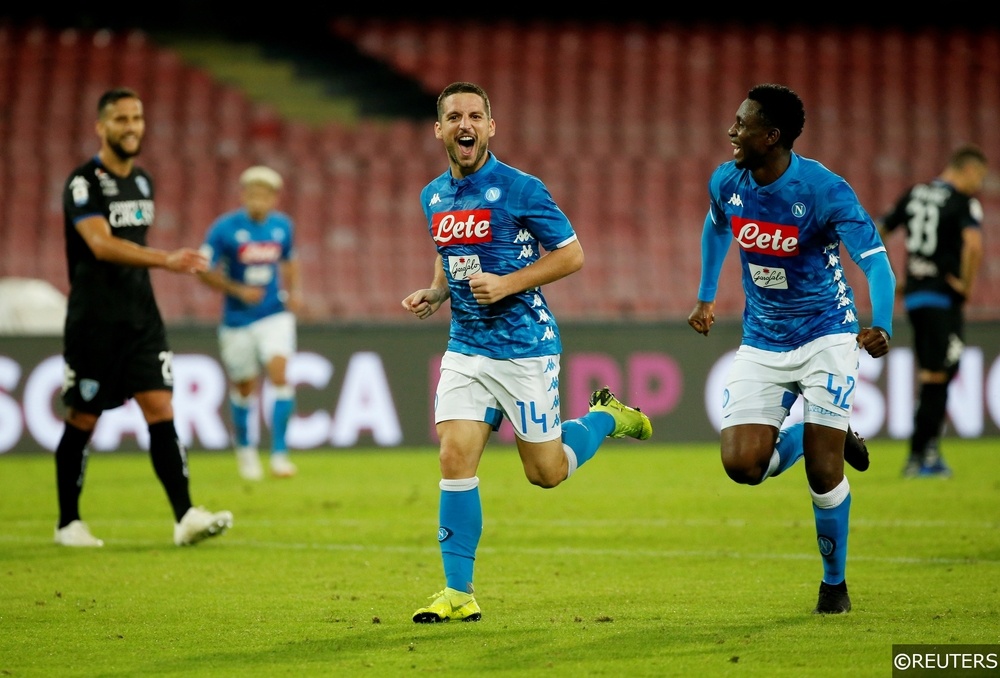 It was consistency which let Napoli down last season, with slips letting Juve edge out in front. It was a great chance for the Partenopei to regain the Serie A title, but they did make huge strides along the way. The standout was their 1-0 win at Juve, which almost scared the champions into a big push this summer. The challenge of Napoli, along with another Champions League exit, led to the signing of Cristiano Ronaldo, and more purchases to strengthen the squad. They had made substantial improvements before the Portuguese arrived, his signing arguably puts them out of sight domestically.
That's led to Ancelotti taking the focus off a title challenge. Last season, they put everything into a push for the championship. Players were rested in Europe and in the cup, and they staked everything on finishing top. That gamble didn't pay off, and it's a risk Ancelotti won't take. Instead, he's trying to freshen up the squad to bring consistency. Sarri's devotion to his starting 11 limited them, but now Napoli look better than ever with rotation.
It's not just as simple as switching up the players. Ancelotti has also been proactive with his tactics. After failing to renovate Bayern Munich cost him his job, he went into a high flying Napoli side and switched things up. They moved from a 4-3-3 to a 4-4-2, and they have more presence in attack than before. It's changed Lorenzo Insigne, while Dries Mertens looks back to his best. They've become a lethal double act, impressing consistently across all competitions.
Also See: Napoli Heading for Champions League Last 16
Shambolic Genoa Reeling
The hosts are coming into this clash on the back of a heavy loss, after a 5-0 thumping at Inter Milan last week. That's really dented Genoa's morale. It also put their manager at risk of the sack, after just four games. Ivan Juric has already had to dismiss rumours that he's going to be sacked for the third time by the Grifone, as the club plunges new depths of chaos.
All of that comes after a pretty strong start. They were only three points off the top four when President Enrico Preziosi decided to sack Davide Ballardini. He had done a remarkable job in saving Genoa last season, and then he was dismissed after a defeat to Parma. That's despite his remarkable start with Krzysztof Piatek, with the young Polish forward hitting nine goals in seven games under Ballardini. He hasn't scored since Ballardini's dismissal.
Juric has been around the block with Genoa twice before, and he returns knowing exactly how the club is run. Having started off with a four game winless streak, the former Crotone boss knows he's in trouble. With a rejuvenated Napoli side visiting days ahead of the international break, Juric has plenty of reason to be worried. After a 5-0 thrashing in Milan, his side will face another tough night on Saturday, and it could spell the end of his third spell with the Grifone.
Also See: Inter Dismantle Genoa
Napoli Still Face Test
While there are problems at Genoa, that doesn't mean that the visitors will see this as a walkover. Ancelotti's great start at the San Paolo is put to the test this weekend, and he knows it. The test is to make them rise to each challenge, and gain consistency. That's what the experienced manager called for ahead of this clash.
In the build up, Ancelotti said
:
The home fans will be 100 per cent behind their players, and tomorrow will be a great test of maturity. It's easy to find the right motivation against Paris Saint-Germain, but it's more difficult against Genoa, above all because of how much that match took out of us physically and mentally. Maturity will allow us to be at 100 per cent.
This is the chance to show that maturity, as the club look to grow from surprise title challengers to an all-round force. While they may not be soaring alongside Juventus at this point, they've already shown enough to suggest that Ancelotti has taken last season's challengers and brought them to new heights.
Follow Free Super Tips on Twitter to stay up to date with our daily tips and predictions or browse more football content on our website: