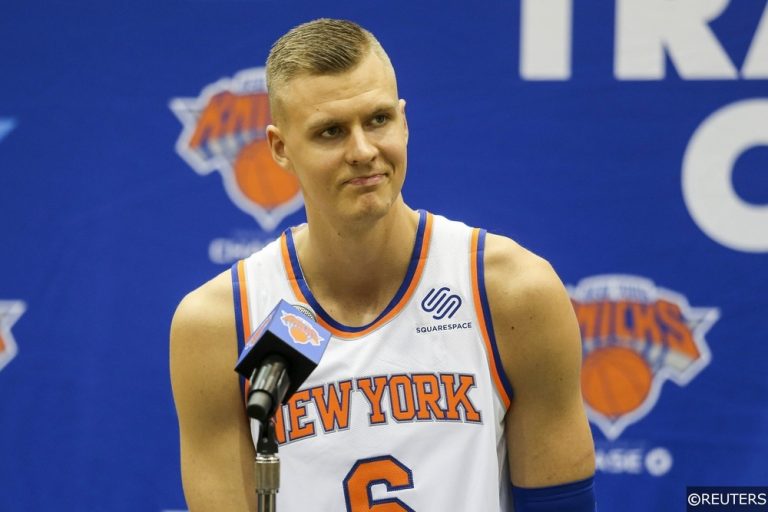 Huge news coming out of the NBA tonight as New York Knicks look to have freed two cap spaces in the Summer with a blockbuster trade involving Kristaps Porzingis and the Dallas Mavericks!
KNICKS ACQUIRE DENNIS SMITH JR., DEANDRE JORDAN, WESLEY MATTHEWS, AND TWO FUTURE FIRST ROUND PICKS pic.twitter.com/I40j5mEYL9

— NY_KnicksPR (@NY_KnicksPR) January 31, 2019
Trade Details:
The trade confimed by New York Knicks PR sees Kristaps Porzingis, Tim Hardaway Jr, Trey Burke and Courtney Lee all head to Dallas while Knicks will recieve Dennis Smith Jr, DeAndre Jordan, Wesley Matthews and two future first round picks.
New York are clearly planning for the 2019/20 season after an abysmall season so far losing 40 of their 50 games played. It is made clear that Porzingis is yet to decide on his Dallas future with reports suggesting he is likely to sign a qualifying offer, the offer in question will see Porzingis become an unresticted free agent this summer.
What next for the Knicks? 
The deal has sparked fresh rumours surrounding the future of Kyrie Irving and Kevin Durant who will no doubt be on the Knicks radar with cap space created. It is definitely an exciting time for the future of the organisation with New York also looking to pick up Duke star Zion Williamson in the 2019 NBA Draft.
We want to hear your thoughts on the blockbuster trade deal on our official Twitter page! Who do you think has the better deal from this trade? And more importantly, who do you think Knicks will target in an attempt to challenge for the 2020 NBA Championship?
With Jordan, Smith Jr and Matthews all joining up with the Knicks, we may see them in action at Madison Square Garden against Kyrie Irving's Boston Celtics tomorrow night! Be sure to visit our NBA predictions page to find our accumulators for all the action including New York Knicks vs Boston Celtics tomorrow night!