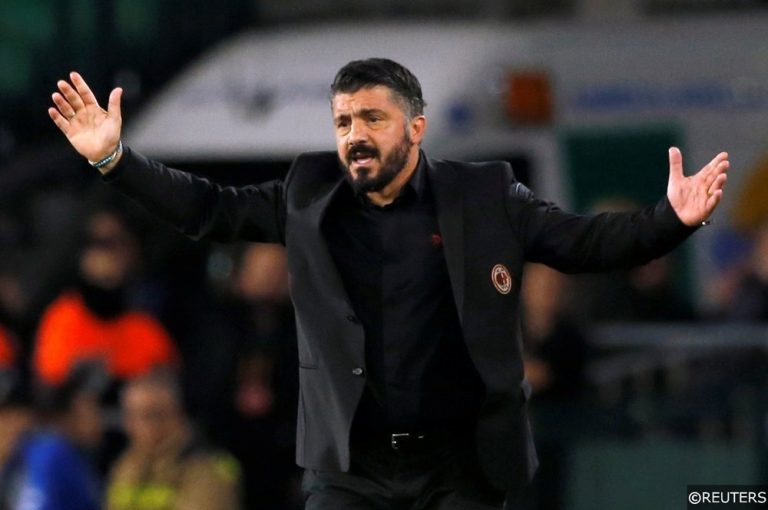 Before becoming a Sports Journalist for Free Super Tips, Aaron spent three years studying Sports Journalism at the University of Sunderland while taking in the Black Cats' 'glory years' under Martin O'Neill. Now back in Northern Ireland he turns niche stats into predictions for FST, while he's one of the few people on this island who is equally comfortable at Windsor Park and the Aviva.
Despite their 3-2 win at SPAL on Sunday night, AC Milan finished up a point short of Champions League football. That point could be huge for the future of the club, while it has cost Gennaro Gattuso his job. The man himself claimed he'd be sacked if he couldn't make the top four, so it's hardly a surprise that he won't get another campaign with the Rossoneri.
However, this is more turnover for Milan. They've lacked consistency for a while now, with another major change coming up. With FFP laws shackling them and without the income from the Champions League, it'll be a tough season for them. Whoever takes over won't get the kind of money Vincenzo Montella and Gattuso had. With Milan facing up to a huge appointment, here's our rundown of the main contenders to take charge.
Marco Giampaolo
For
There seems to be a belief that Giampaolo will be moving on this summer. He's made noises about not being happy, while Sampdoria have already contacted Gennaro Gattuso about succeeding him. That' not to say that Giampaolo has done a bad job, he's taken Samp to steady top half finishes, not easy at a club up for sale while regularly losing your best players.
Many of the top talents Samp have cashed in on have been developed by Giampaolo. Milan have already contacted him about the role, while his winding career seems to have finally taken him to the top. Giampaolo has worked up from backroom roles to managing all around Italy, boosting his reputation in recent years with Samp.
Against
While a lack of top-level experience isn't ideal, it's not the end of Giampaolo's chances. Italy's big teams welcome managers stepping up, while he has bags of Serie A experience. The club need someone who can stretch a limited budget and squad. His experience of remaining steady while selling valuable assets arguably makes him more qualified for Milan than the top coaches. With FFP hanging over them, Milan are likely to turn to someone who can work on a budget. For us, that's going to be Giampaolo. He's our pick at 7/2 with Betfair.
Simone Inzaghi
For
As the reigning winner of the Coppa Italia and a man with European experience, Inzaghi has proven himself already. He took over Lazio in 2016 when Marcelo Bielsa walked out, while he's stabilised the club in the meantime. He's currently in charge of one of Italy's big sides, but Inzaghi is widely expected to move on to bigger and better things. That would make him an impressive get for Milan, especially as he'd only cost them £1.5million.
Against
While Lazio finished eighth this term, switching to the Rossoneri feels like a sideways step for Inzaghi. He's been widely linked with Juventus – while Inzaghi was our pick to take charge in Turin. Making the move to a Milan side who are unlikely to strengthen doesn't seem like the best idea. While the Rossoneri would be making a big statement with his signature, we doubt that Inzaghi is going to risk his career like that. He's quite short at 4/1 with Betfair.
Max Allegri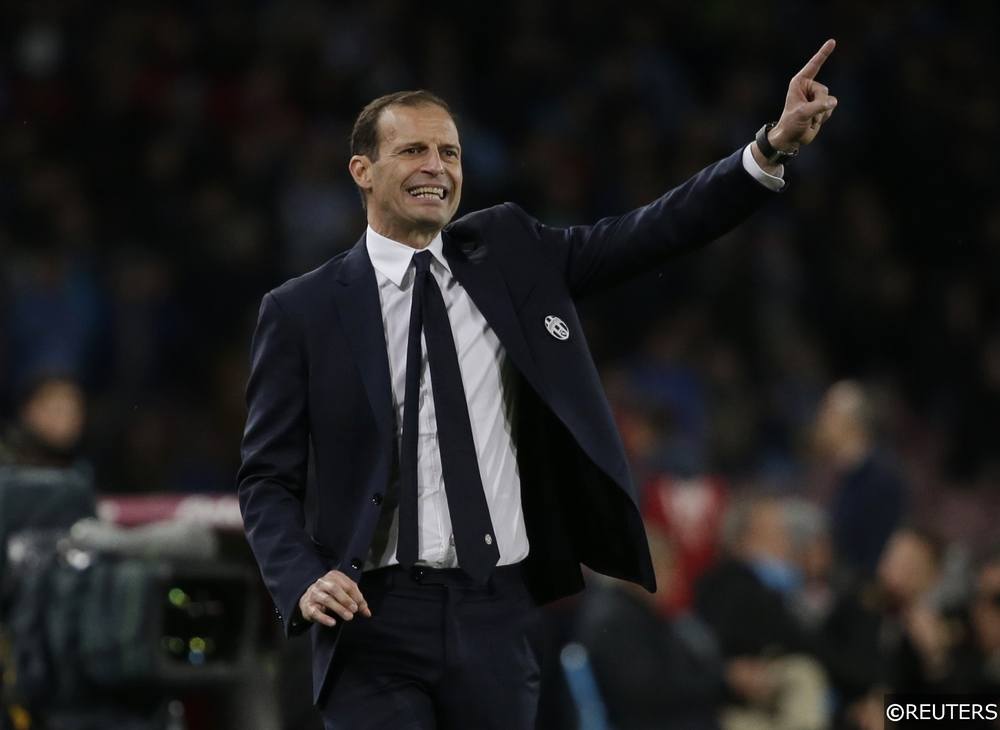 For
AC Milan currently aren't in the position to turn down a Serie A winner. They especially can't resist bringing back the last man to lead them to the league title. Since that success, Allegri has added another four Italian titles to his cabinet, along with four cup wins and two Champions League finals. He's a proven winner, someone who could take Milan back to the top.
Against
Allegri apparently left Juventus due to disagreements over future transfers. We expect that to all but rule him out at Milan. Like Inzaghi, it's tough to see why Allegri would take this risk. Milan in recent years have been reckless, threatened by FFP and incredibly inpatient with their managers. Despite Allegri's reputation, the pressures of the San Siro will only build.
We doubt that Milan have the resources to get Allegri and keep him happy. Given that, there should be little about a return to Milan that will appeal to him. Moves to Barcelona, Manchester United and PSG have been touted. Given that, we don't see him dropping down to manage in the Europa League. He's drifted to 9/1 with Betfair but that seems too short.
Eusebio Di Francesco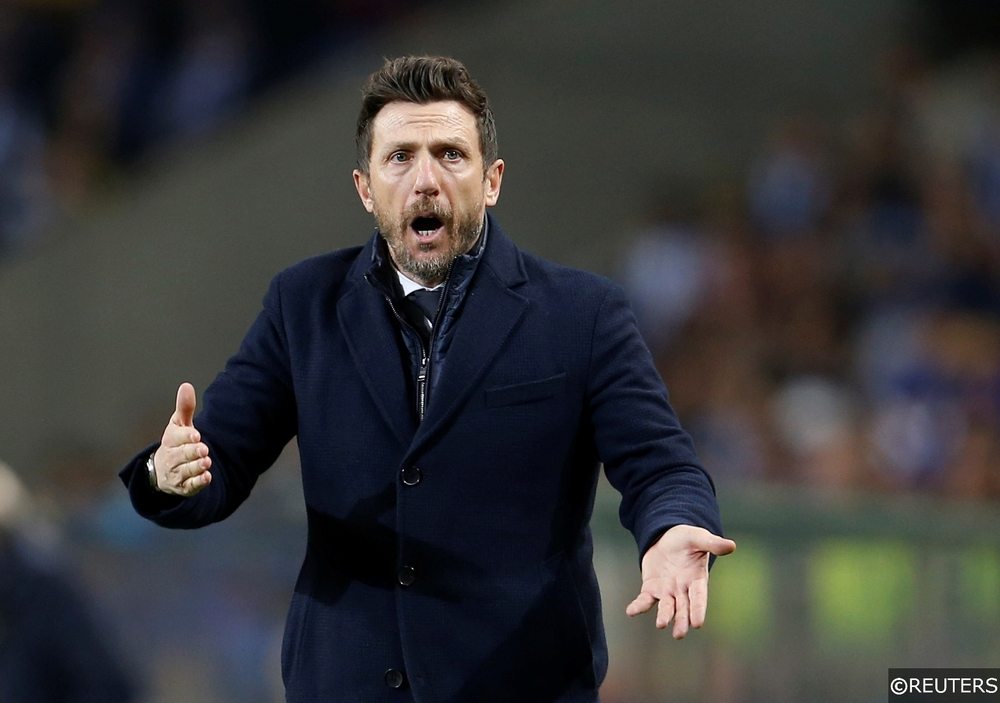 For
Eusebio Di Francesco was sacked by Roma this year, but he's still seen as one of Italy's brightest talents. The man who took Sassuolo into Serie A and Europe has plenty of experience already. His time at Roma also brought one good campaign, which brought a run to the semi-finals of the Champions League.
Di Francesco plays great football, while he's now got 18 months at a big club under his belt. He's been linked with moves around the continent, but we expect him to have another crack at Serie A. He's got five big clubs to return to. However, he's not going to get in at Juventus or Inter, while he can't move to Roma's rivals Lazio. Napoli are unlikely to make a change any time soon, so this is Di Francesco's big hope.
Against
There's a lot of positives to backing Di Francesco, so he's certainly going to be considered by Milan. However, his last few months in management were worrying. He just couldn't stop the slide Roma went on. That's going to be a worry for a team who need Champions League football, while recent seasons have shown a mental fragility at the Rossoneri. While he's a promising option, there's a huge concern that it could all fall apart with EDF. That has pushed him out to 14/1 with Betfair.