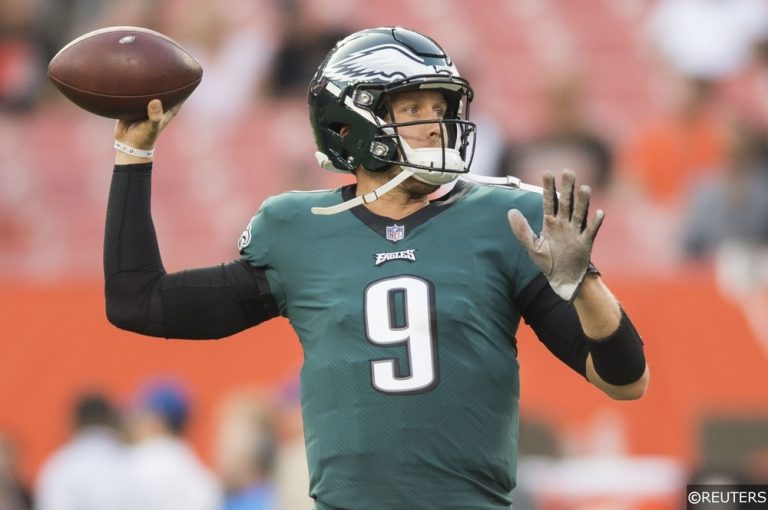 NFC East Predictions
Dallas Cowboys
The Cowboys come into the season off of a surprisingly quiet offseason. Besides their fallout with WR Dez Bryant, the Cowboys really did not make the headlines very often. But this year could shape up to be a do or die year for HC Jason Garrett, as the Cowboys haven't really accomplished much under his tenure. It's also a big year for QB Dak Prescott, who saw his numbers plummet mightily last season. The Cowboys offense looks to be starting at a bit of a disadvantage. Their offensive line is one of the best in football, but some members are injured at the moment. Their WR corps is young and lacks a star wideout. And the retirement of TE Jason Witten leaves a Hall of Fame gap at the TE position. Honestly, the only certainty for this offense right now is that RB Ezekiel Elliot will be getting touches, and a lot of them. The offense will go as far as Zeke can carry them, because his success can make Prescott's job much easier. The same can be said on the defensive side of the ball with Dallas' defensive front. The Cowboys' D-Line is looking great, and they will need to be just that in order to make up for the holes at cornerback and safety. All in all, it looks to be a very volatile season for the Cowboys with an average ceiling but steep floor. If the Cowboys issues are exposed and Dak shows no signs of improvement, then 'America's Team' could be well on their way to being the bottom dwellers of the NFC East.
New York Giants
The Giants arguably had one of the best drafts in the league, addressing needs at RB (Barkley), OT (Hernandez), and LB (Carter). But now its time to see if those pieces can inject some life along with the new system of HC Pat Shurmur. The Giants are far more comparable to their 2016 self than last year's dumpster fire – a season that saw half of the team injured and the other half quitting on their coach. But now that McAdoo is gone, things are looking up for Giants' fans. The O-Line added veteran LT Nate Solder, the running game is now being led by the highly-touted #2 draft pick Saquon Barkley, and WRs Odell Beckham Jr and Sterling Shepard are fully healthy. If Shurmur can revitalize QB Eli Manning under his new offensive scheme, then the Giants offense has some potential to be very disruptive to opposing defenses. And speaking of defense, this Giants group is still loaded with talent on the defensive line and in the secondary, and can definitely return to their previous status of a Top 10 defense in football. At the end of the day, a lot of it comes down to whether Eli Manning has gas left in the tank, because if he does, the Giants can turn a lot of heads this season.
Philadelphia Eagles
The defending Super Bowl champs come into the season with the argument that the might have actually gotten better this offseason. Additions like Michael Bennett and Haloti Ngata add to an already stacked defensive line, and veterans who were sidelined last season due to injury, like Jason Peters and Darren Sproles, are coming back healthy. Another great thing for Philly fans is that QB Carson Wentz is free to take time to fully heal up, because they can just plug Nick Foles back in until Wentz is 100%. But there are some concerns on the Super Bowl champs' roster. First, the extent of WR Alshon Jeffrey's injury could put a major dent in the offense. And secondly, the Eagles have a lot of question marks at the LB and CB positions. They shouldn't have a problem making the playoffs, but these defensive issues could limit the chance of repeating as world champions.
Washington Redskins
The Kirk Cousins era in Washington has ended via the Alex Smith trade. So, the former Chiefs QB is going to be the sergeant under center in D.C. The Redskins didn't get to start off on the right note this offseason, as their RB of the future, Derrius Guice, tore his ACL in their preseason game. It will be up to Chris Thompson and newly signed Adrian Peterson to pick up the slack. The WR corps is not too great, so Smith will have to make due with what he has, which means trying to get the ball to TE Jordan Reed as much as possible. On the defensive side of the ball, the Redskins need to improve if they want to put up a fight in this division. They got gashed last year, and the only bright spot seemed to be CB Josh Norman, who is all alone this year at CB after the departure of his sidekicks Fuller and Breeland. On the bright side, the defensive line is seeing improvement up front, which is key in a division with hard running RBs like Ajayi, Barkley, and Zeke. But its going to take a lot of work to get even close to the playoff race in Washington. Smith doesn't have many weapons to work with, and the defense could just let the floodgates open like last season. Look for the Skins to fight for a .500 record but come up short.
NFC East Betting Tips
NFC North Predictions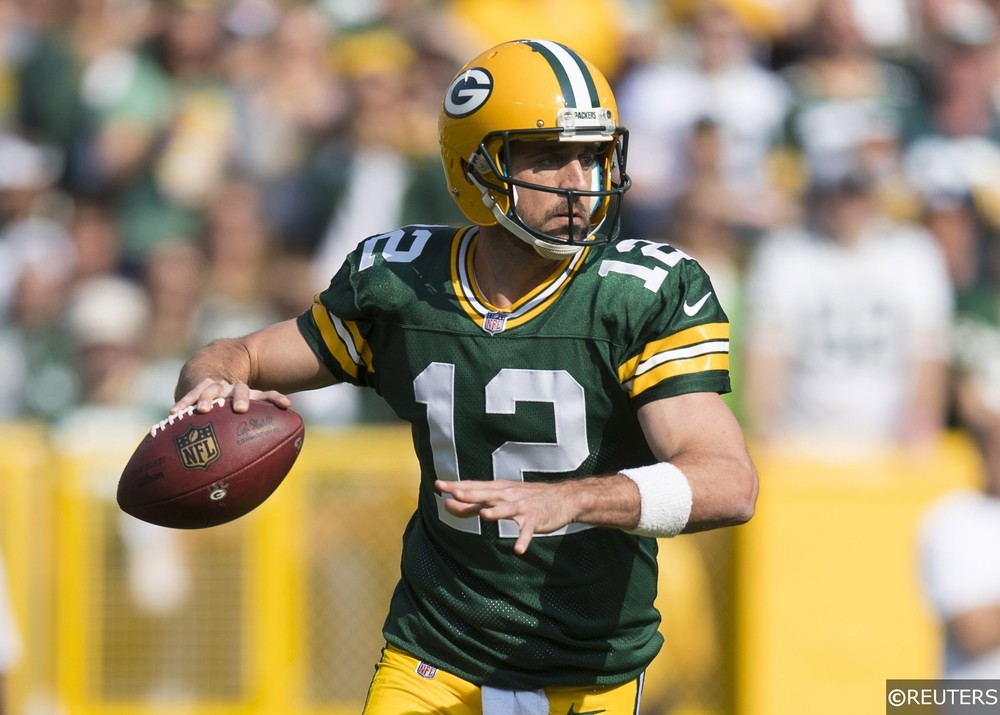 Chicago Bears
The Bears capped off the offseason by landing one of the best LBs in football, Khalil Mack. It was a great ending to a crazy offseason full of coaching and personnel changes in Chicago, but for now it does look like there could be something brewing in the Windy City. The Bears offensive scheme got an overhaul, which hopefully means that QB Mitchel Trubisky can get more freedom in the offense. He does have great weapons around him with the two-headed backfield of Howard and Cohen, and a much improved WR corps with new signee Allen Robinson. If Trubisky can get comfortable in this new offense, it could propel the Bears to a major step up from last season. The defense also got better with Mack and Georgia LB Roquan Smith, which is huge for a defense that showed a lot of potential last year at times. It can be said that the Bears have a real chance to skyrocket in terms of improvement, but Trubisky is going to have to show he can be a consistent playmaker at the NFL level. The Bears could be a major sleeper this year, but in a crowded NFC playoff picture, they look to still fall short of any playoff chance. And if the defense flops and Trubisky shows no improvement, they could very well be the bottom feeders of the North yet again.
Detroit Lions
It seems to be another year of the status quo in Detroit. They signed RB LeGarrette Blount to help carry the backfield load, but its not as major of a signing as they needed. QB Matthew Stafford has plenty of weapons to work with in terms for wideouts, but he has to begin to show consistency in big games – something he has struggled with throughout his career. On the defensive side, there is no real game changer and the lack of a pass rush is still evident. Maybe HC Matt Patricia will be able to ramp the defense up, but that is yet to be seen. There is some hope in Detroit, as last year was a good stepping stone for an offense that is always near the top of the league in points and yards. But the difference for the Lions is whether they will be able to move the ball consistently against top tier defenses like their division rival Vikings. We see the Lions competing around .500 and can very well see them pushing for the playoffs again, but they are going to need the run game to help Stafford out and the defense to force turnovers to make up for the lack of a pass rush.
Green Bay Packers
Aaron Rodgers is healthy. That is the biggest news out of Packers camp. With Rodgers at the helm, the Packers are immediate threats in the NFC. Although Rodgers lost one of his favorite WRs to the Raiders (Jordy Nelson), the Packers front office got him a Top 3 pass-catching TE in the league in Jimmy Graham. Graham should emerge as Rodgers' favorite redzone target and if they build connection it will give opposing defenses a lot of trouble. But the biggest X-factor on this Green Bay offense is the offensive line – can they protect Rodgers and open up holes for the running game? If the answer is yes, then the Packers can have a special season. But if no, there is the possibility that the Pack become one dimensional behind Rodgers and defenses sit back eight deep in coverage. Speaking of defense, the Packers improved theirs with signings on their defensive line and at cornerback, which was an area of concern last season. Some of the moves weren't headliners, but the Packers defense got some young talent that can really help propel their defense to a respectable level again. In general, the Packers look great this year given Rodgers stays healthy. And if the defense can find a way to get together and force turnovers, then Rodgers just might be lifting up the Lombardi trophy again.
Minnesota Vikings
The Vikes round out what is probably the best division in all of football. Minnesota splashed the headlines this offseason with the acquisition of QB Kirk Cousins, an move that many criticize for being too expensive. Cousins has some big shoes to fill by following up a very good season from former Vikes QB Case Keenum. Lucky for him, he has plenty of weapons on offense to do so. But just like he had in Washington, he also could have some offensive line troubles up in Minnesota. The O-Line looks like it actually got worse, which could be a major problem if the Vikes run into teams with good pass rushers like the Eagles or Saints. But the Vikes also have quite the defense themselves. The addition of DT Sheldon Richardson bolsters the already good D-Line, and most of the playmakers from last years' defense are returning. This could be the year for the Vikings, as they have the pieces to contend with any team in football. If the offensive line and Kirk Cousins step up and the defense continues to dominate, then the Vikes have a real shot at the trophy.
NFC North Betting Tips
Read More: AFC Picks: Division Predictions & Betting Tips
NFC South Predictions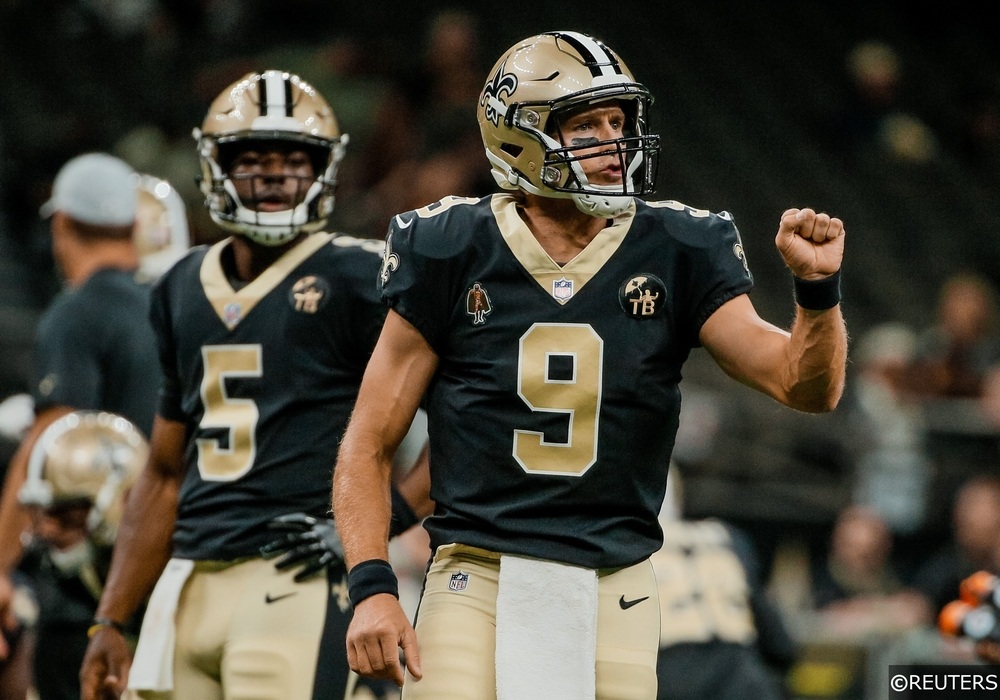 Atlanta Falcons
The Falcons will be looking to bounce back after their heartbreaking playoff loss in Philly. With QB Matt Ryan at the helm in his second year in OC Steve Sarkisian's offense, there should be some noticeable improvement with Ryan and his offense. The Falcons have some of the best skill players in the league on that side of the ball, but they have to start producing like it. There were too many games last year where the Atlanta offense went into a slump, and in the crowded NFC South, they can't afford any hiccups. The defense is improving and getting healthy again, which is huge for their secondary especially. Overall, the Falcons have a good roster for this season and can definitely make some noise in the playoff picture. However, it will be up to Matt Ryan to play like an elite QB if they want to knock off some of the favorites in the conference.
Carolina Panthers
The Panthers have a weird situation with their football team. Its very hard to tell what they are trying to establish themselves as if you watched them last year. QB Cam Newton is not a very good passer, and their running game is great but is forgot about when they need it most. Panthers' fans should hope that they get back to their roots of winning the battle in the trenches with their running game, because last year the ball was in Newton's hands far too often. The defense is a bit more stable than their offense, but do need to give up less yards so they can get off the field. It looks to be a bit of a mysterious season for the Panthers, as they could really range anywhere from six to ten wins. But the lack of production out of Newton in the pocket will be their downfall, and we see the Panthers underperforming their win total this year because of it.
New Orleans Saints
New Orleans is just about ready to get the Saints' victory parade started, as sentiment in the city is as high as fans can remember. And why not be excited? The Saints have one of the best offenses in football led by QB Drew Brees and the best two-RB backfield in the NFL with Kamara and Ingram. Although Ingram is suspended for the first four games, it shouldn't be too much of a hurdle. Also, the defense down in New Orleans is up and coming with the potential of being a stern Top 10 defense in the league this year with stars like DE Cameron Jordan and CB Marshon Lattimore. It really is hard to point out weaknesses in this Saints team, but one could be the possibility of Brees regressing a bit. But this doesn't worry us the slightest, because HC Sean Payton is great at trimming down Brees' workload if needed. The Saints look great this season, which is why they are our favorites to bring home the Lombardi trophy. Their mix of veteran leadership and young talent is rarely seen in other teams across the league, and their balanced offensive and defensive attacks make them extremely hard to prepare for. Mardi Gras could be coming early in New Orleans around February.
Tampa Bay Buccaneers
The bottom feeders of the NFC South will most likely be the Tampa Bay Buccaneers. The Bucs have a lot of problems heading into this year, starting at QB with Jameis Winston, who is suspended for the first couple of games due to an altercation during the offseason. But the problems also translate to the field. The defense is shaky at best, because although the defensive line did improve greatly, the secondary might as well be a piece of Swiss cheese (ranked last in the NFL against the pass last season). The offense has talent with WR Mike Evans, but there is not enough help to keep the offense balanced. Whether its Winston or Fitzpatrick under center, both have been pretty inconsistent and turnover prone and there is not a lot talent on the offensive line to keep them protected well. It looks to be a rough season for the Bucs, especially during the first couple games when Winston is suspended.
NFC South Betting Tips
NFC West Predictions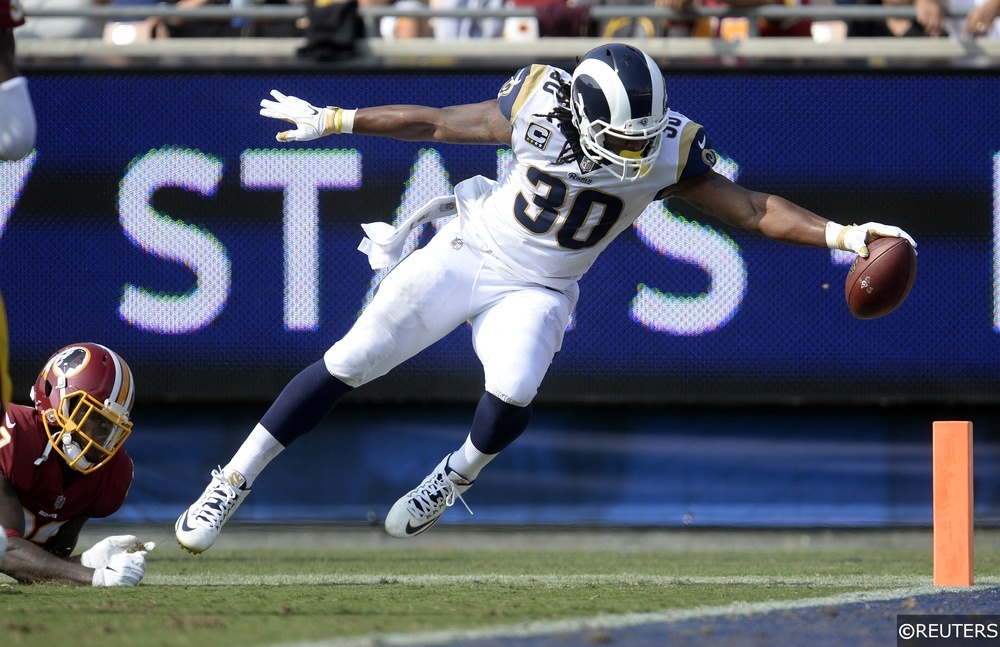 Arizona Cardinals
The Cardinals pleasantly surprised last year given the amount of injuries that plagued their roster. This year, they start fresh with a healthy version of RB David Johnson, a healthy defense, and two able QBs. It seems like the Cardinals' plan is to have veteran QB Sam Bradford be the bridge that helps transition 1st round draft pick Josh Rosen into the NFL. The Cards have some good talent on their offense, so Bradford and Rosen aren't being put into terrible situations. They also get the good fortune of the revamped Cardinals defense, which was one of the better units in football and is showing promise to return to that level again this year. The Cards really could win any number of games between four and eight or nine, but it all depends on the QB play. If Rosen is called into action early, will he be able to make the quick adjustment and lead Arizona? If so, then the Cards have a chance to be around .500, but unless Rosen plays at an MVP level in his first year, the Cards still don't look to have enough juice to fight for a playoff spot.
Los Angeles Rams
The Rams had the most explosive free agency, signing names like Suh, Peters, Talib, and Cooks to contracts that only help bolster an already good roster. The Rams have a very complete offense with Goff at the helm – the only worry is that Goff might regress a bit under his new offensive coordinator and QB coach. But still, the offense is balanced and now has a deep threat in Cooks that can really stretch a defense. The Rams defense is also very balanced now, as they tightened up both their defensive line and secondary. The only gap is the linebacker position, but other than that, the Rams have a roster and coaching staff that can seriously contend for the Super Bowl trophy.
San Francisco 49ers
The Niners are one of the craziest success stories from last year simply based on how different they looked once QB Jimmy Garappolo took the reigns. But as good as Garappolo seemed, his numbers were actually quite underwhelming. He only threw for 7 TDs along with 5 INTs in his brief stint last season, but there were some signs of promise that he could be one of the league's next big quarterbacks. He doesn't necessarily have the most talented roster, especially after losing both RB Carlos Hyde (free agency) and Jerrick McKinnon (injury). Jimmy G might have to air it out more than expected if the running game doesn't stabilize itself, and that could be worrisome for a guy with only 272 NFL pass attempts still. The defense also isn't very special, though their front seven has some promise. It just feels like the Niners are stuck being an average team and we think the lack of blockbuster talent will prevent them from being serious contenders this year.
Seattle Seahawks
Expectations aren't necessarily high for Seahawks fans this year. This is a bit of a rebuilding year for a team that is without most of its pieces from its Super Bowl win years ago. QB Russell Wilson is still at the helm, but it doesn't look like he'll have much help from his O-Line or skill players this season. The offensive line needs an entire rebuild, and oddly enough so does most of the defense. The Hawks basically gutted their defense and are looking to rebuild with young talent in order to establish a core that can compete in a couple years. The offense will go as far as Wilson leads it, and that will probably end up getting Seattle a couple victories. But this should be a modest season for Seattle and they will probably end up winning less than half of their games.
NFC West Betting Tips
Weekly NFL Predictions, Picks & Betting Tips
Follow Free Super Tips on Twitter to stay up to date with our weekly NFL predictions, picks and betting tips or browse more NFL content on our website: