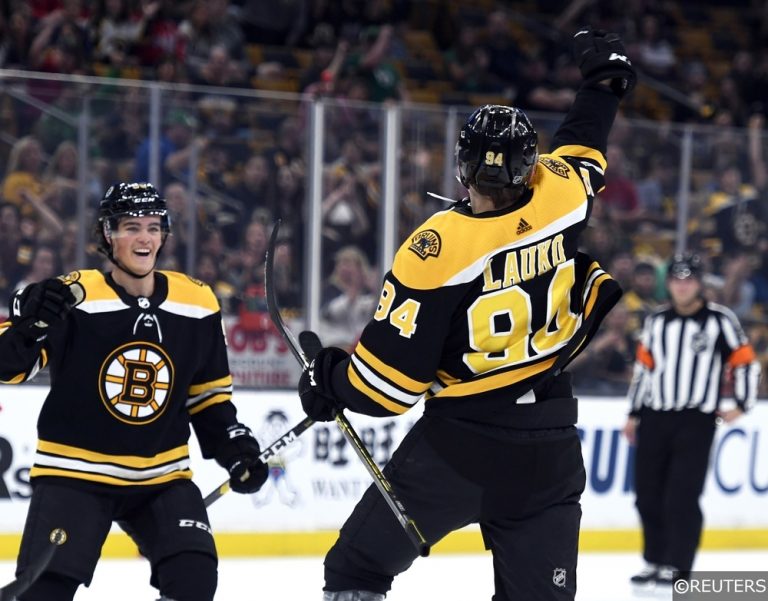 Teams To Avoid
Pittsburgh Penguins' gameplan is old for the NHL these days. Malkin and Crosby are phenomenal players and the rest of their squad are above average but it looks like Pittsburgh will try reinventing the wheel for the upcoming season until they change some key elements. We feel that their game will remain more or less the same and the Pens may even fall to losing record.
Washington Capitals have some of the best players in the entire league but they won the Stanley Cup simply because they wanted it more as a team. We don't think that being "hungry for the Cup" will be enough for them to retain it this time out. It may all depend on which state the Caps will be in at the end of the regular season. They should make the playoffs with ease, but we are in doubt of their progression after that.
Tampa Bay Lightning have a great roster. This is something we've heard before. They have had no recent success in the playoffs. The Bolts' answer for this issue was to make some coaching changes but head coach, Jon Cooper, still remains. Tampa made a great job in last season's series against Boston, but their gameplan was not good enough for the series against Washington. The Lightning are in need of some radical changes to progress further in to the playoffs and finally win the cup.
Nashville Predators are an extremely powerful team with astonishing defense and probably the best goaltender in the world. That being said, the Predators need to sort out their offensive productivity for the upcoming season. Nashville are likely to outplay the majority of their opponents this year, but we think there are some better teams this time out.
2018/19 Stanley Cup Predictions
Boston Bruins elevated their game last year. They changed their game noticeably, thanks to their amazing young players and lethal first line. Their youngsters were maybe too unseasoned for the cup last season but this one should be a completely different story.
Toronto Maple Leafs were probably the best team in the NHL for several weeks before the end of the regular season. Their unbalanced team (mainly their shaky second line) couldn't do much against red-hot Bruins as they lost the series 3-4. Toronto fired some of their black sheep such as Tomas Plekanec, hired superstar John Tavares, and things are suddenly looking completely different. We are not afraid of the team's chemistry with Tavares, and we believe the Maple Leafs are strong candidates for the Stanley Cup this year.
San Jose Sharks could be one of the dark horses for the 2018/19 Stanley Cup. Their hockey improved significantly after acquiring Evander Kane in February and will improve even more with superstar offensive defenseman Erik Karlsson. Antti Raanta is a solid goaltender, Brent Burns and Marc-Edouard Vlasic are defensive aces, and their offense is top notch with the likes of Thorton, Pavelski, Hertl, Couture and Meier. We believe San Jose could uplift their game and win the Stanley Cup in 2018/19.
Weekly NHL Picks, Predictions & Betting Tips
Follow Free Super Tips on Twitter to stay up to date with our weekly NHL picks, predictions and betting tips or browse more NHL content on our website: