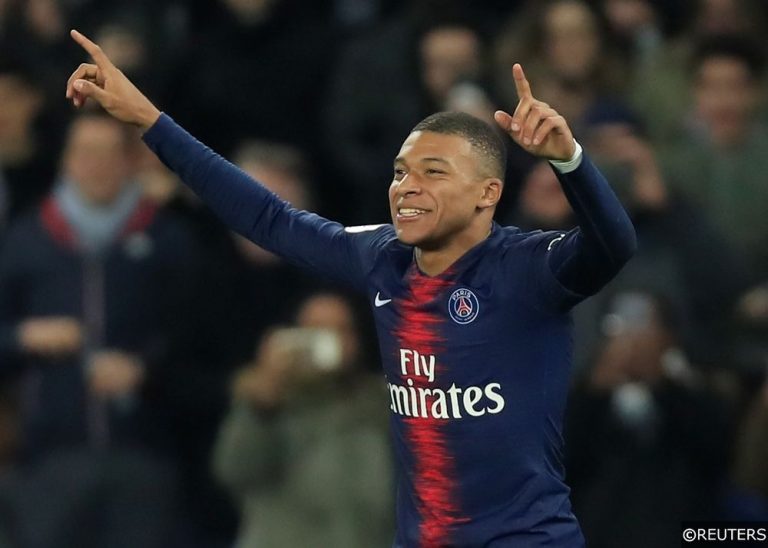 Finding the best and brightest prospects in the Football Manager series has been one of the highlights of any new save for an avid player of the game and we're bringing you our personal top 5 wonderkids from around the top European leagues. Football might be at a standstill in the real world but we still have Football Manager to ease the pain and this shortlist of players that possess the potential ability to be nurtured into some of the best players in the game will hopefully provide some use and inspiration to any fellow Football Manager fanatics looking to start a new save.
What are Wonderkids?
Wonderkids are defined in the game as players aged 20-years or younger by July 1st (in game) that have a very high potential ability, or PA as it commonly referred to. A wonderkid has a PA of at least 150 and will either start with or could potentially earn the label of 'wonderkid' in game, though you will need to play the player and provide them with a good standard of training (coaches and facilities) in order to see them develop into a world-beater.
Kylian Mbappe
Age: 20
Position: AMRL, ST
Club: PSG
Valued at: £86m
With a PA of 196, Mbappe has the highest potential ability of any player at the start of an FM20 save and while he is already a household name and might be an obvious choice for the wonderkids list, we believe the PSG star is just too good not to include. Mbappa starts with the in game media description of a 'wonderkid', a 4-star reputation, the ability to play naturally on either wing or as a striker and on a contract of £375k per week.
The French international is predominantly right-footed and boasts the player traits 'Tries Tricks', 'Cuts Inside From Both Wings' and 'Runs With Ball Often', but there are plenty of other traits that you could ask a player of this potential and quality to learn that would enhance his game even further. With 20/20 for his pace and acceleration stats, as well as 18s for dribbling, composure and off the ball, and 17s for finishing, technique and anticipation, Mbappe is a goal-scoring speed demon that would star for any team in the world.
Moise Kean
Age: 19
Position: AMRL, ST
Club: Everton
Valued at: £15m
Though he hasn't set the Premier League on fire just yet, Moise Kean is an exciting prospect in FM20 and one I have had personal success with at the Toffees. In the latest update of the game (databased 2040) Moise Kean has a 1-star reputation and his media description is merely 'striker' but the pacey Italian, best played through the middle, has scored plenty of goals in the Premier League in my save with Everton and is often the subject to huge bids from abroad and is certainly affordable given his valuation of just £15m.
Kean begins the game with 17 for acceleration and 16 for pace, boasting a natural fitness of 18. The Italians determination, bravery, and aggression stats are 16, while his finishing and work rate are both 15, making the teenager excellent at playing the lone striker role as he will chase down the ball all game long and barely break a sweat, but is equally adept at playing with his back to goal and linking up with the midfield. Moise starts the game with the player traits 'shoots with power', 'cuts inside from both wings', 'likes the ball played to feet' and 'runs with ball often' which help make him a danger on the wing as well as an 'inside forward'.
Erling Haaland
Age: 18
Position: ST
Club: Borussia Dortmund
Valued at: £35.5m
Son of former Leeds United player Alf-Inge Haaland, striker Erling Haaland begins the latest FM update at his new club Dortmund with a reputation of 2-stars and the media description of wonderkid. The left-footed teenager from Norway starts with no player traits but does have 18s for pace, off the ball and finishing which make him an immediate threat in the Bundesliga. Erling has a 17 for penalty-taking and 16s for anticipation and strength, as well as 15s for jumping reach, balance, and composure, which make him dangerous in the air.
The Scandinavian forward has an ambitious personality and one of his long term plans in game is to play for Leeds United, the club he apparently supports, so anyone starting a game with the Championship club might have a good chance of signing the young talent in the future providing you can earn promotion t the Premier League.
Jean-Clair Todibo
Age: 19
Position: CB, DM
Club: Barcelona – on loan at Schalke
Valued at: £8.5m
Signed from Toulouse in 2019, the young Barcelona centre back looks to have all the making of a top-quality ball-playing defender, possessing the speed and passing ability that the Spanish giants look for in new bread of central defenders. Todibo starts the game with a media description of 'centre back' as well as a 1-star reputation ut is also labelled as the next Maxime Bossis.
The French teenager has the player traits 'tries to play way out of trouble' and 'brings ball out of defence' making him a perfect fit for any team built around a short passing game where controlling the ball is key to your style of play. Todibo doesn't start off with as many high stats as the above-mentioned trio, with a 17 for pace and 16s for tackling and jumping reach but does possess good strength, composure, passing, and marking which are key areas in any defence, and importantly he can be signed for a reasonable price in the future.
Nicolo Zaniolo
Age: 19
Position: CM, AMC, AMR
Club: Roma
Valued at: £27.5m
Former Inter Milan midfielder, Zaniolo is already capped twice for Italy when you start a new FM save and boasts the media description wonderkid. The left-footed midfielder can operate from the right-wing as well as through the middle due to his pace and dribbling ability, and starts the game with the player traits 'moves into channels', 'shoots with power', knocks ball past opponent', 'dives into tackles', and 'runs with ball often'.
With an 18 for determination, 17s for dribbling and bravery, and 16s for pace, off the ball, and aggression, Zaniolo is a very direct player that likes to be involved at all times, sometimes to his discredit. When played in the centre the youngster will pick up bookings due to only having a tackling stat of 11 and the trait 'dives into tackles' but what he makes up for in goals from all over the park, work rate, and opportunities created, it's worth a few suspensions.
This completes our short guide to some of the top wonderkids in Europe and while some of the picks could be considered obvious and hard to buy at the start of a new game, we hope you are inspired to start a new save that could perhaps see you take on one of these players and mould them a world-beater.
If you are missing your regular football content then you should check out our ultimate Quaranteam guide and if you want to find out just what football matches are still taking place then you can find them all here.