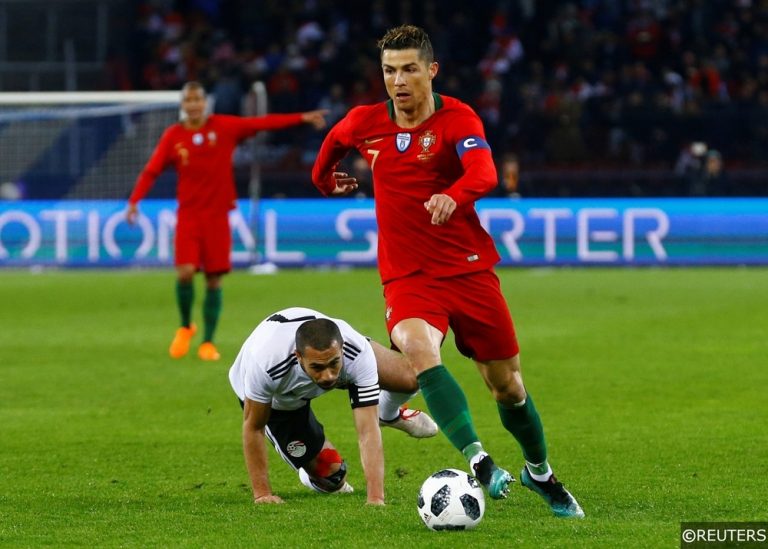 Before becoming a Sports Journalist for Free Super Tips, Aaron spent three years studying Sports Journalism at the University of Sunderland while taking in the Black Cats' 'glory years' under Martin O'Neill. Now back in Northern Ireland he turns niche stats into predictions for FST, while he's one of the few people on this island who is equally comfortable at Windsor Park and the Aviva.
The bookies haven't given Portugal a great chance of winning the World Cup in Russia this summer. However, they did the same thing during Euro 2016 in France. Two years ago the Portuguese snuck in to the last four after an underwhelming tournament, keeping clean sheets in the semi-final and final to lift their first major trophy.
The bookies aren't giving Portugal much of a chance, but that doesn't bother manager Fernando Santos. He believes his squad this time around is just as strong as their successful Euro 2016 group. Arguably, they're even stronger up front this time around.
Will that translate to more success for the Selecao this summer? And can Portugal win the World Cup with the defensive style they turned to in 2016? It's going to be a tough task for the European champions, but here we're going to run through just what they can expect in Russia if they go down a similar route.
Heavyweight Opener
Portugal are almost guaranteed to keep up their defensive approach for their group opener. They take on Spain, one of the favourites to lift the trophy in Russia. This isn't just the biggest test which the Selecao face, but it's also the first encounter between two major nations at the tournament. However, Spain brushed aside Argentina with a 6-0 win earlier this year, so the Portuguese need to be on the defensive.
We see the European champions going in to this clash with a similar style to their Euro 2016 campaign. They meet a team who have an array of talent across their frontline. This isn't the time for Santos to open up, they need to keep things tight to get anything from this clash. Even if they put men behind the ball and look to keep things tight, this will still be a struggle for Portugal. Their opener will be a good indicator to how prepared Santos and his men are for this tournament.
Take a look at Portugal's Schedule for the World Cup
Portugal's Draw Concern
While their opener is going to be a battle, they can't afford to stick with the same approach throughout the group stage. They very nearly lost out at the first hurdle at the Euros, and any other year they would have. Three draws in the group stage put them through in third place, thanks to the expanded tournament.
With Morocco and Iran also in this group, Portugal need to worry about their style. They can't stick with a defensive approach against those two. The Portuguese are going to get a taste of their own medicine, with both sides looking to put men behind the ball. Unless they can open up in these two clashes, there could be more disappointing draws for Portugal here. This time around, that won't be enough to qualify.
Will Age Cost the European Champions?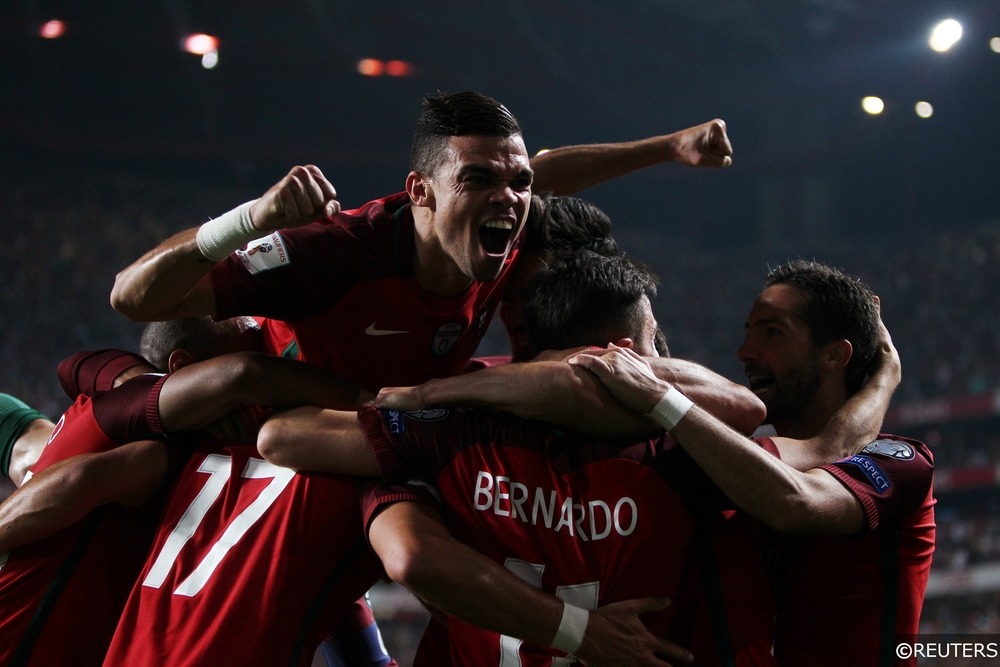 Portugal's hopes of impressing at the back are boosted by their options within the squad. Not only do they have great competition at full-back, but all four defenders and the goalkeeper who started their victories over Wales and France at Euro 2016 are available. They're expected to start with the same back four again, which is filled with experience.
Right back Cedric Soares and left back Raphael Guerreiro are set to appear again. At 26 and 24 respectively, the pair are entering their prime years. However, they flank an aging backline. Portugal's defensive pairing will be two of Pepe, Bruno Alves and Jose Fonte. Each of those are in their mid-30s now, which is an issue for Santos. He doesn't really have any option but to pick from one of those three, who have a combined age of 105. With their central defence creaking, playing a defensive game is even more difficult.
Also, see our analysis of Portugal's 2018 World Cup squad
Tough Route to the Final
Portugal are expected to wind up second in Group B, which could leave them with a difficult run through the knockout rounds. They're likely to slip p to Spain in the group, given that they're meeting the best side in the tournament. That puts the Selecao in the top half of the draw; pitting them against Uruguay, France and Brazil as they look to make it to Moscow. That means facing some of the biggest names in the world.
If they get out of the last 16, they go up against PSG's Edinson Cavani and Barcelona forward Luis Suarez first up. They managed to hold off Croatia, Poland and Wales on the way to the Euro 2016final. However, their task is tougher this time around. They're going to need to outwit some of the best sides in the competition, and that's going to be tough with their functional approach.
Will the World be Wise to Their Trick?
Of course, it's been some time since Portugal surprised Europe with their shock win in France. They were undoubtedly helped along their way to the final, too. Getting out of the group without a win, meeting Poland and Wales along the way and France's shortcomings all helped. There was a degree of luck, will that land again?
It's going to take another massive slice of luck for Portugal to go all the way in Russia. They lack the talent of the major nations, and it's going to take some big defensive displays in the latter rounds to get back to Moscow for the showpiece clash. Meanwhile, their same approach failed at the Confederations Cup last year. A penalty shoot-out loss to Chile ended their hopes of winning that tournament in Russia.
Going with a safety first style could make up for some shortcomings, but it's incredibly risky. Just one mistake could put them out. With Suarez, Cavani, Griezmann and Neymar among those on Portugal's route to the final, any little error could be quickly punished.
Portugal have a tougher task to become World champions, so they may have to evolve their style this summer. Defending their way to glory might not work this time, so they'll need to call on their younger attacking talents if they're going to go all the way.
Follow Free Super Tips on Twitter to stay up to date with our daily tips and predictions or browse more football content on our website: