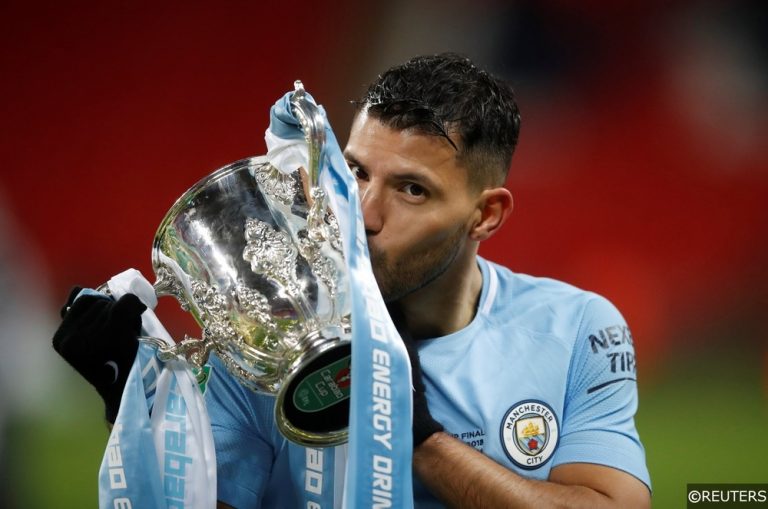 Simon Winter
@simonjwinter
Born in the south east of Ireland, Simon put his life-long love of football to good use when he started a successful independent blog in 2010. That opened up an alternative route to a career in journalism, and having had work published across a number of sites and publications, Simon joined the staff at Spotlight Sports Group in 2018.
After a decade of continental diffidence and perennial underperformance, Premier League clubs are finally flexing their considerable muscle in the Champions League
With the financial power and clout at their disposal, it's fair to say that English clubs' improvement in the competition was long overdue.
Liverpool's superb triumph over Bayern Munich in Germany ensured that Premier League representatives would make up half of this season's Champions League Quarter Finalists, with Manchester City, Tottenham Hotspur and Manchester United completing the successful quartet.
It's the first time that 4 Premier League clubs have simultaneously progressed this deep into the competition since 2009.
Keep up to date with the latest Premier League match previews, predictions, betting tips and special offers here.
Liverpool & Klopp vs Neville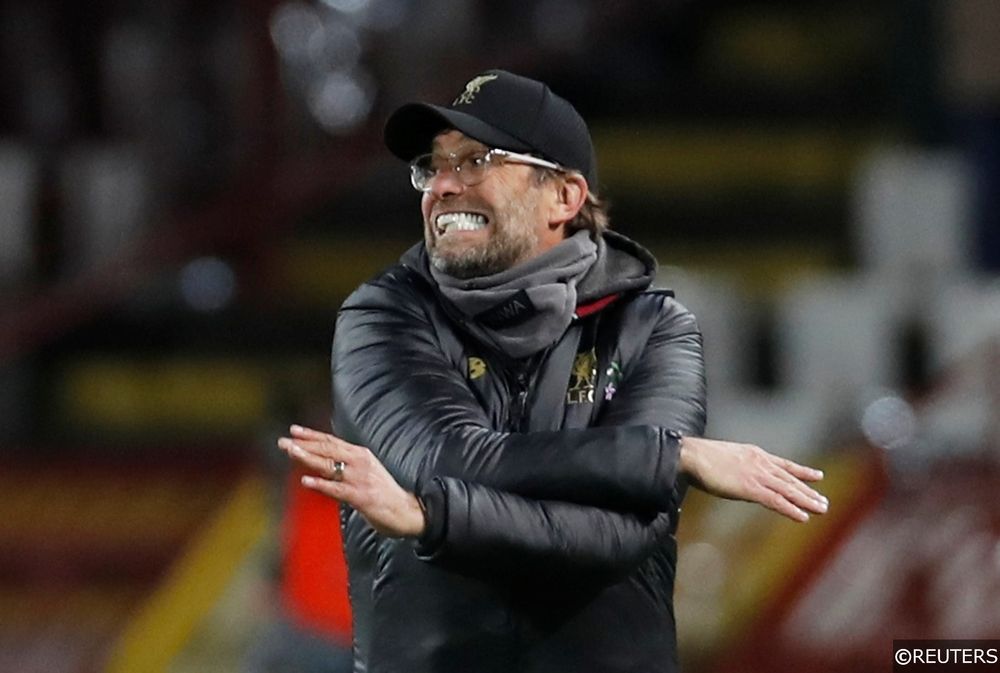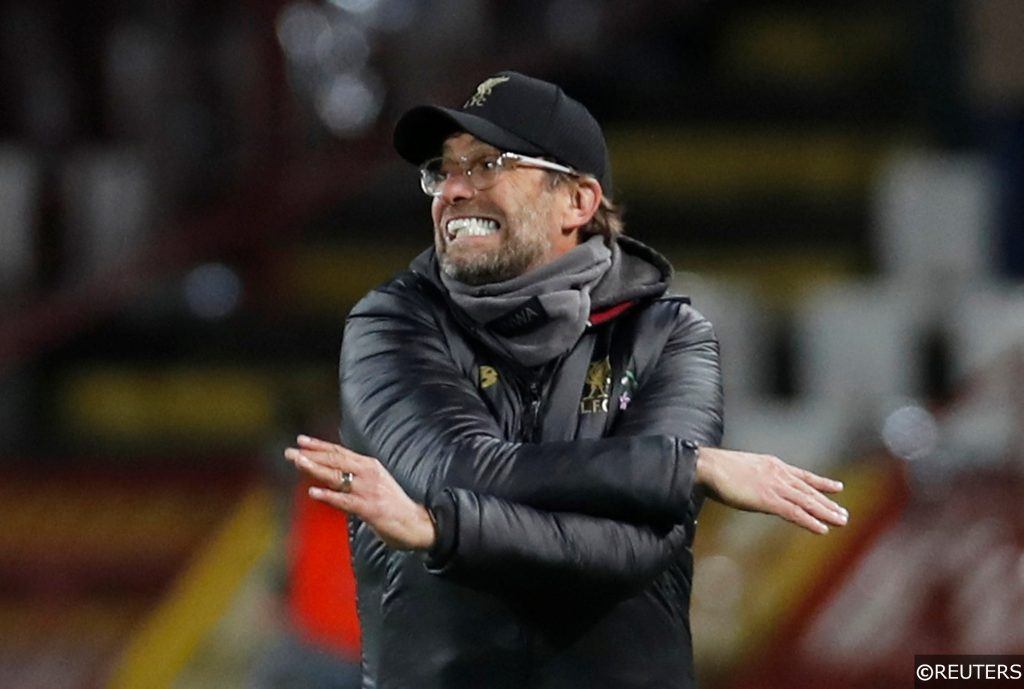 Of course, Liverpool had already carried the flag for the Premier League as they blazed a trail through Europe last season, cutting a path to the Final for their compatriots to potentially follow this time around.
Liverpool's scintillating run to the 2017/18 Champions League Final was undoubtedly helped by their absence from the season's Premier League title race.
Shorn of the pressure to win every week domestically, Jurgen Klopp was able to rotate and rest his players ahead of Liverpool's European commitments at the back end of last season.
However, this week, before Liverpool's Last 16 second leg tie in Munich, Jurgen Klopp hit back at suggestions made by Gary Neville that the Merseysiders' quest for this season's Premier League title could be helped in a similar way by an early Champions League exit.
Klopp responded to Neville's assessment saying:
"It is so easy to sit in a studio and talk about things like that. You draw a season and say the best way to go through it is to go out of all the cup competitions early.
"You do that and the same people go for you like mad. Now it is closer to the end of the season and it is allowed to go out of the Champions League without even trying? That's really mad."
Klopp was quick to dismiss Neville's determinations, but was there any merit to the pundit's argument?
Does battling on multiple fronts reduce a team's chances of lifting numerous pieces of silverware? Do resources simply get stretched too thin?
Let's take a closer look.
Last 10 Years: An Analysis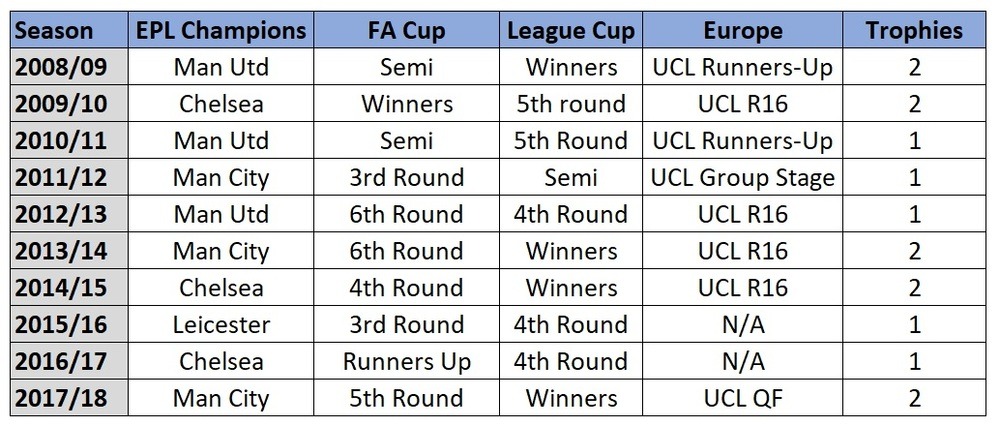 In the table above, we've listed each of the Premier League's champions from the last 10 seasons, and detailed how they performed in other competitions they entered during their league title winning campaigns.
It takes mere seconds to notice that marrying domestic and continental success has proven nigh on impossible over the last decade for Premier League winning teams.
In 2017/18, Manchester City became the first Premier League champions elect to make it past the Last 16 stage of the Champions League in 7 years, though the Citizens were eventually dumped out of the competition by beaten Finalists Liverpool in the Quarter Finals.
2 of the most recent 3 Premier League champions, Chelsea (16/17) and Leicester City (15/16) had no European football at all to contend with on the way to lifting their respective titles, while the 4 teams who went on to be English champions before them exited the Champions League in early March at the latest.
It's also interesting to note that 3 of the last 5 Premier League champions also won the League Cup during their successful domestic campaigns, though the finals of that competition in it's varying guises were contested in February, meaning that they had little impact on the title-chasing team's run-ins.
Where the FA Cup is concerned, recent history makes for more compelling reading. As per the long running English domestic football tradition, the FA Cup Final is one of the season's last fixtures, taking place after the final ball of the Premier League has been kicked.
Remarkably, 6 of the last 7 Premier League champions were eliminated from the FA Cup in the competition's early rounds during their title winning campaigns. Chelsea were the last club to win both the Premier League and FA Cup in the same season back in 2009/10.
Does that suggest a pattern of prioritisation or something else entirely?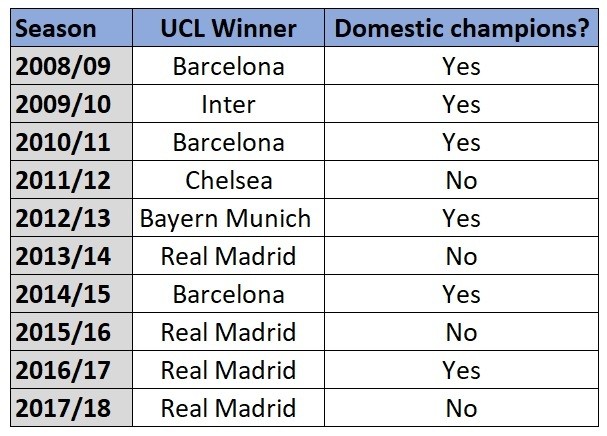 The struggles of maintaining an assault on multiple fronts aren't exclusively Premier League problems.
In the table above, we've compiled a list of Champions League winners from the last decade, and even though 6 of the tournament's last 10 champions won their domestic titles in the same campaign, it's notable that there has been a gradual decline in instances of that happening.
Only 3 of the last 7 Champions League winners won the league in their respective countries in the same season.
Premier League Title Race Implications
This season, a fascinating double-edged scenario is playing out. Manchester City and Liverpool are locked in an intense two-way tussle for the 2018/19 Premier League title, though both clubs will also be banking on extending their runs in the Champions League too.
Playing more games requires expending more energy, and both squads will have to contend with the rigours of negotiating schedules that are overflowing with games.
Manchester City of course, are still on active FA Cup duty, while Liverpool bowed out at the first time of asking in Round 3 with a weakened team at Wolves.
With 18 wins from their last 19 games during an extraordinarily busy period between now and Boxing Day, City have already shown that they are capable of handling the physical and mental pressures of an assault on multiple fronts.
Liverpool played 3 fewer games than City in the same timeframe, though Jurgen Klopp's men won only 8 of their 16 matches, hinting that the fixture strain is already being felt that little bit more by the Merseysiders.
Seizing the opportunity to chase honours on multiple fronts is understandable, though recent history shows us that teams that eventually win domestic and Champions League titles tend to have a clear run at either one or the other.
Maybe Gary Neville was right after all….
Make sure to check out our regularly updated Premier League Corners & Cards page here with all of our latest card betting tips.