A new dawn of Premier League action is upon us, and with just 3 weeks left until the start of the 2019/20 campaign we thought it was about time we brought you our Premier League outright betting tips and predictions. for the upcoming season.
Wondering how we fared last season? Check out our Premier League 2018/19 Outright Betting Tips Review here.
Last season saw the welcome return of an actual Premier League title race as the vastly improved Liverpool kept pace with defending champions Manchester City throughout the campaign. The result, however, was the same as Pep Guardiola successfully defended the crown. Meanwhile, at the other end of the table, a turgid Huddersfield were sent back to the Championship and were joined by the recently promoted Cardiff and Fulham.
Can The Citizens make it a hat-trick of Premier League title triumphs, or will this finally be Liverpool's year?
Click here for our entire 2019/20 Season Outrights Betting Tips and Predictions Schedule.
Premier League Winners Prediction: Manchester City
Manchester City tightened their stranglehold on English football last season as they retained the Premier League title and won both major domestic cups, and now Pep Guardiola is out to make it a hat-trick of title successes.
Unlike the 2017/18 season, last year saw a genuine title race take place as Jurgen Klopp's Liverpool outfit challenged the Sky Blues all the way to the finish line. Liverpool won a gigantic 96 points but still weren't able to add that most craved trophy to the Anfield cabinet. It begs the question: Just who can stop Manchester City?
Well, if any team can take the title off them this season then it's Liverpool. However, The Reds were at the very top of their game last season and can't reasonably expect to hit the same heights next year, especially with Sadio Mane and Mohamed Salah both taking part in the African Cup of Nations this summer. Not only that, but they have so far failed to strengthen their squad in the transfer market, and standing still in football is a very dangerous game indeed.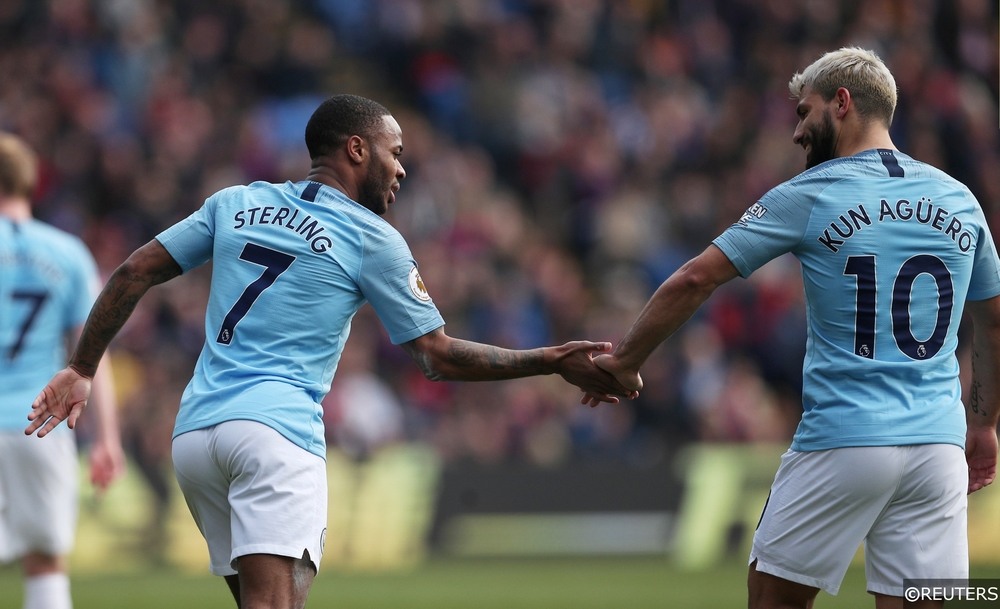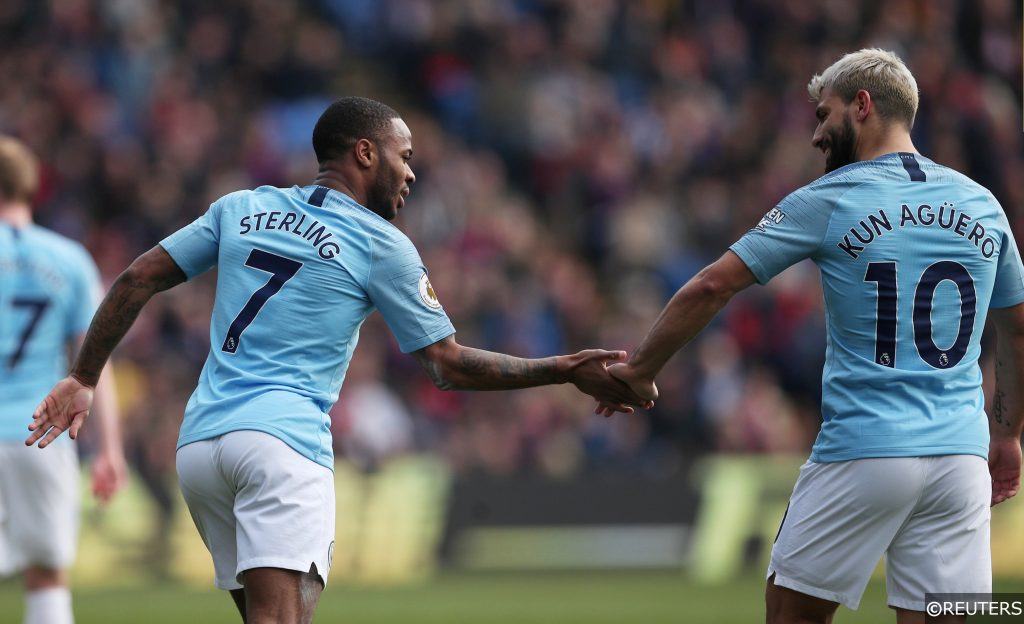 Manchester City, on the other hand, actually performed worse than they did the season before and still came away with a 98 point haul. The Citizens have now won 198 points over the last 2 seasons; some 26 points more than closest rivals Liverpool during the same period. They have been unusually quiet in the transfer market, but the capture of highly rated midfielder Rodri is an underrated one and gives them crucial cover for ageing midfield lynchpin Fernandinho.
It gets even better for Man City when we take a look at expected goals. Both they and Liverpool outperformed in both xG and xGA last season, but Liverpool were by far the more fortunate side in this regard. They outperformed xG by 9.54 and xGA by 7.15, while Man City's figures yielded just 1.28 and 2.73 respectively.
Basically, things are looking very promising if you reside in the blue half of Manchester. We don't see any team other than Liverpool even coming close to them this season, and Jurgen Klopp's side will need to raise their game even further if they are to grab that coveted title. All things considered we think they're pretty good value for a third successive title.
There's more value to be had here though. Bearing in mind that 2nd placed Liverpool finished some 25 points ahead of Chelsea in 3rd place, it's looking highly likely that we will see the same 2 clubs at the top of the table come May. We're expecting the same order too, so backing a Manchester City / Liverpool straight forecast is a great value offering.
Premier League Top 4 Predictions
Tottenham Hotspur to Win without Man City or Liverpool
For a short while last season it actually looked like Tottenham might throw a spanner in the works at the top of the table. Unfortunately for them, they simply lacked the staying power and squad depth to maintain a title challenge as they saw their domestic season collapse in spring.
That collapse and eventual finish in 4th place may be seen as a failure by some, but it was far from a disappointing season. Mauricio Pocchettino led Spurs to their 4th consecutive top 4 finish in the Premier League, all while taking them on their best ever Champions League run as they reached the final in Madrid.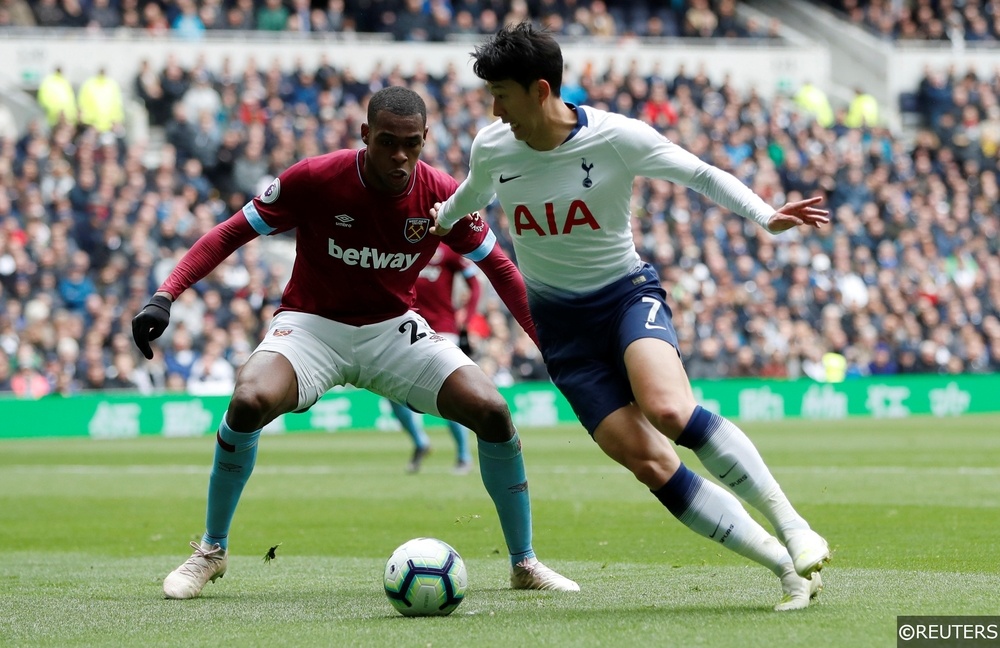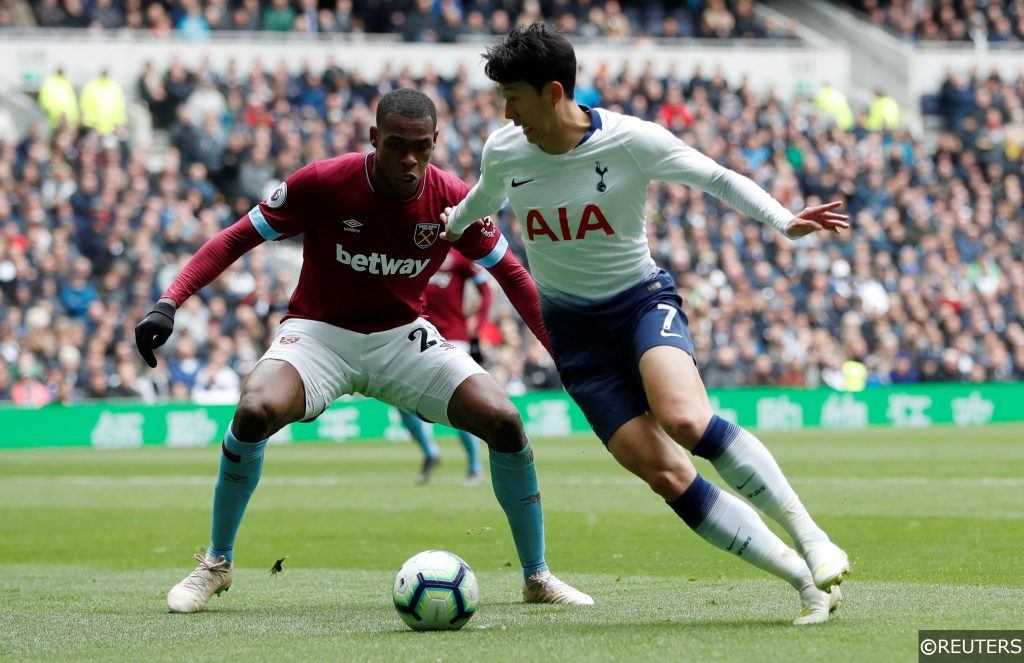 Admittedly it was still a trophyless season, but the signs are most certainly very promising. They did all that without signing a single player last summer or in January, but this summer they have strengthened their midfield considerably with the highly rated Tanguy Ndombele, as well as bringing in Jack Clarke from Leeds.
It's looking increasingly likely that midfield maestro Christian Eriksen will remain in North London too, and the rest of their young squad is still improving. Simply put, Spurs should be better than they were last year.
Meanwhile, the other top 6 clubs find themselves in a bit of limbo. Last year's 3rd place finishers, Chelsea, are in the midst of a transfer ban and have lost both Eden Hazard and Maurizio Sarri this summer, while Manchester United currently look moments away from a complete meltdown. North London rivals Arsenal look to be their biggest threat, but The Gunners have serious issues at the back, have lost Aaron Ramsey and haven't secured any significant talent yet.
Spurs have improved over the summer while the rest of their top 6 rivals have seen some level of decline or instability, so Pocchettino should have the ability to take the best of the rest crown.
Click here for all our Championship Winners predictions and betting tips.
Arsenal to Finish in Top 4
The Gunners might have some problems at the moment, but we still fancy them to claim their first Champions League qualification spot since 2016 this year.
Unai Emery made a marked difference in his first season in charge at the Emirates, missing out on 4th place by just a single point. Arsenal's strikeforce of Alexandre Lacazette and Pierre-Emerick Aubameyang is undeniably one of the most feared in the country, and those 2 stars helped The Gunners net 73 league goals last term. To put that into perspective, only Man City and Liverpool managed more, and it's a whole 10 goals more than 3rd place Chelsea managed.
Emery does face some problems though. Laurent Koscielny's seemingly imminent departure is one, although the Frenchman did play fewer than half their league games last season due to injury. Aaron Ramsey's move to Juventus is another big hurdle to overcome, but with Lacazette and Aubameyang at the spearhead of their attack we think they're good value for a top 4 spot.
Manchester United Not to Finish in Top 4
Much reviled manager Jose Mourinho claimed that leading Manchester United to a 2nd place finish in 2017/18 is one of his best managerial achievements, and at the moment it's hard to disagree with him.
The Red Devils parted company with The Special One back in December after a string of poor results and reports of dressing room disharmony. Interim replacement Ole Gunnar Solskjaer came in and embarked on a stunning winning streak, strengthening the conviction that Mourinho was to blame for Man Utd's downfall.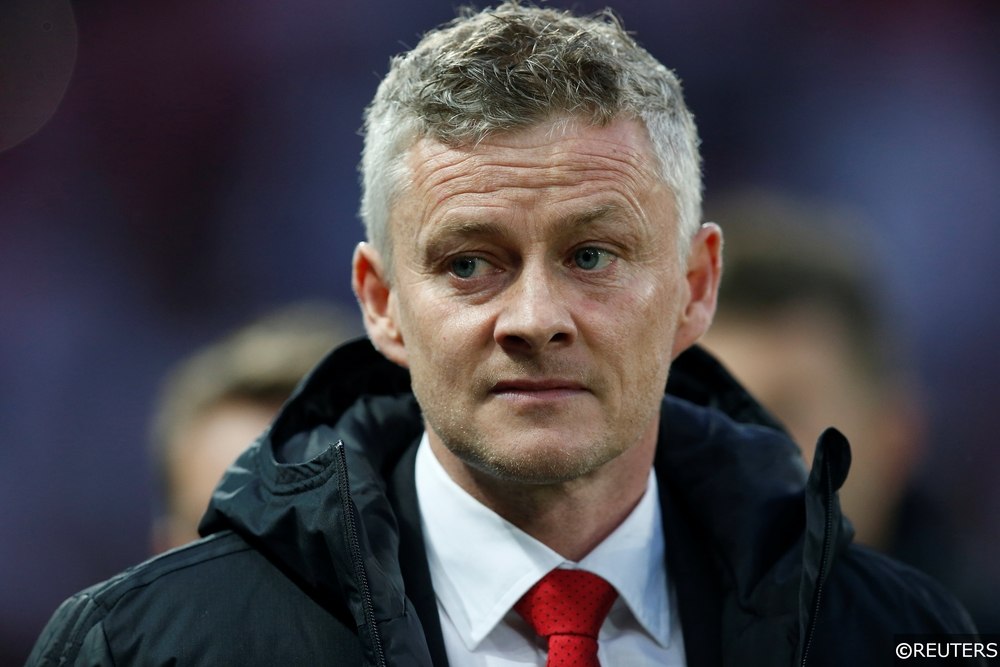 However, that honeymoon period ended in March, and they ended the season having won just two of their final 12 competitive games. Summer has seen Ander Herrera move to PSG on a free and Paul Pogba announce that he's "ready for a new challenge", and while the signings of Daniel James and Aaron Wan-Bissaka are promising you get the feeling that Manchester United have a long way to go.
It's already looking unlikely that they can make the Champions League spots, but if they lose Paul Pogba and Romelu Lukaku the task could become to look near impossible.
Keep up to date with all the latest Premier League predictions, betting tips, news and offers here.
Chelsea Not to Finish in Top 4
Solskjaer can take some solace in the fact that he's not the only former player turned manager that could be in for a rough ride. Chelsea finished 3rd last season and won the Europa League despite their somewhat misguided anger towards Maurizio Sarri.
Unsurprisingly, Sarri jumped ship after being approached by Juventus and left new boss Frank Lampard with a very difficult job indeed. Lampard, who has just one season of managerial experience, returns to Stamford Bridge to find his club in the midst of a transfer ban and without their star player.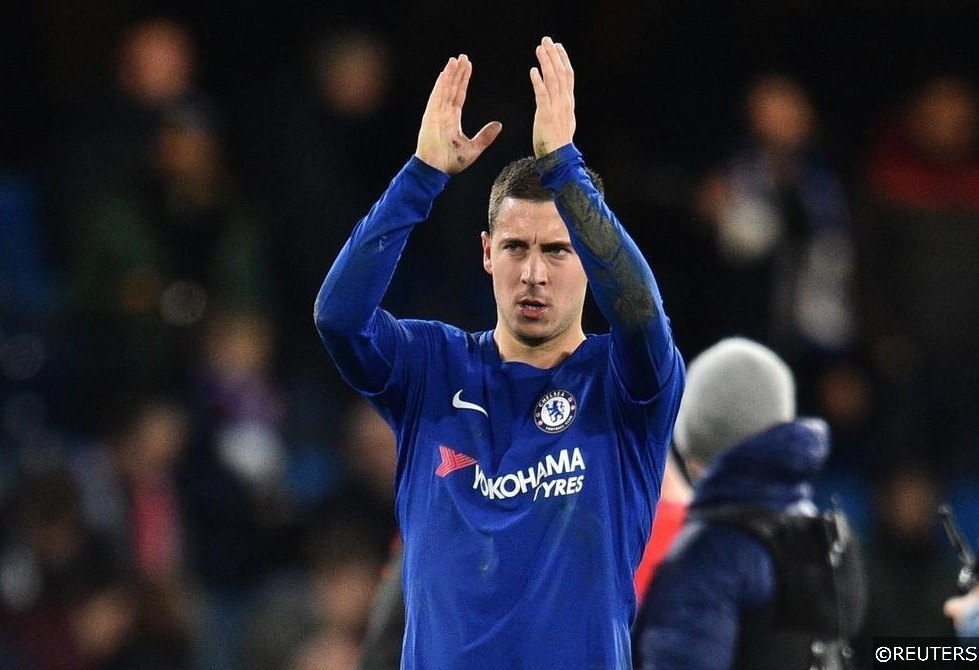 Eden Hazard was directly involved in more Premier League goals than any other player last season, scoring 16 himself and setting up another 15. Chelsea's talisman wouldn't be easily replaced in the best of circumstances, but with their transfer ban it's an impossibility. Not only that, but Gonzalo Higuain has returned to Juventus and Alvaro Morata has rejoined Atletico Madrid on a permanent basis. This leaves Chelsea with just two proven out-and-out strikers, Olivier Giroud and Michy Batshuayi.
The Blues have lost their star player, have a shortage of strikers, can't bring in reinforcements, and are being led by a largely inexperienced manager. It could be a very long season at Stamford Bridge.
Premier League Top 4 Teams Acca
We've already concluded that Manchester City and Liverpool look incredibly likely to finish in a top 4 spot come May, so we can count them into our accumulator. Spurs, who are in the middle of a period of stability and coming off the back of 4 successive top 4 finishes, also look great options here.
That leaves Arsenal as our final pick, and while they are undergoing change at the moment their level of instability is dwarfed by that of Chelsea and Man Utd. Combine that with their improvement under Unai Emery and they look perfect as our final Premier League Top 4 choice.
Take advantage of over £1,200 in free bets available to Free Super Tips followers here.