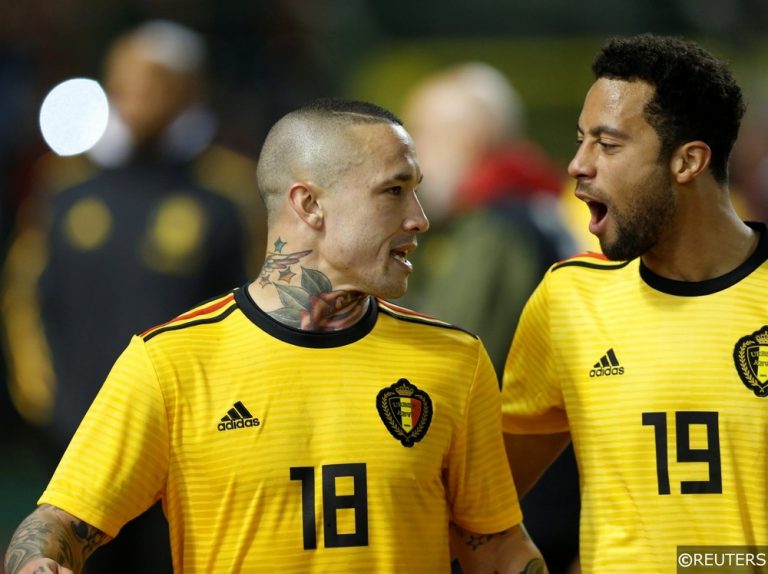 Before becoming a Sports Journalist for Free Super Tips, Aaron spent three years studying Sports Journalism at the University of Sunderland while taking in the Black Cats' 'glory years' under Martin O'Neill. Now back in Northern Ireland he turns niche stats into predictions for FST, while he's one of the few people on this island who is equally comfortable at Windsor Park and the Aviva.
As Belgium prepared for their 2018 World Cup squad announcement, we were anticipating an incredible collection of talented stars. However, what really made waves was Roberto Martinez dropping Roma midfielder Radja Nainggolan. He couldn't even claim a place in the provisional 28-man squad for the tournament. The 30-year old is a real cult talent, but does he deserve a place in the squad?
For anyone putting together a list of the top Belgian talents, the midfielder would certainly be among the very best. He's enjoyed four and half seasons with Roma, which included their run to the Champions League semi-finals this year. While he wasn't at his very best by the end of the season, many expected player of his talent to book a spot in Russia regardless.
Also, take a look at who made Belgium's 2018 World Cup Squad
Familiar Pain for Radja
The Roma man has been in this position before, as he was cut from the squad before Brazil 2014. He did make the Euros in 2016, scoring twice. However, he's not been a key fixture of the squad since the tournament in France.
Nainggolan was left out of the squad for the qualifiers in September 2017, and he announced his retirement from Belgium shortly after. He was convinced to return by Roberto Martinez, but his return to the national side in November was cut short by injury. While he featured in the squad for the March meeting with Saudi Arabia, that clearly wasn't enough to convince Martinez.
Why Isn't Nainggolan in Belgium's Plans?
While Nainggolan is seen as a big omission for Belgium, the midfielder wasn't a key part of their plans. In any other generation he'd be a guaranteed starter, but among this golden age of Belgian football the 30-year-old has 30 caps. Only four of those have come since the start of 2017, and he'll not be picking up any in Russia.
Martinez has moved away from the Roma man due to his key task as Belgium's manager. The problem with golden generations is working them all in to a team, especially when they tend to produce similar talents. That's been seen with Kevin De Bruyne and Eden Hazard, who have been getting in each other's way on the field.
With both players trying to operate in the same position, Martinez has slotted De Bruyne in to the centre of midfield to pull the strings. Meanwhile, he's switched the set-up to a 3-4-3, using the same template which brought the best out of Hazard in Chelsea's title winning season. So far, that new approach has worked, with the Belgians cruising through qualifying. Across their 10 games they won nine times, with Nainggolan playing just 96 minutes.
See Belgium's Group Schedule and Route to the Final Here
Could Belgium Make Room?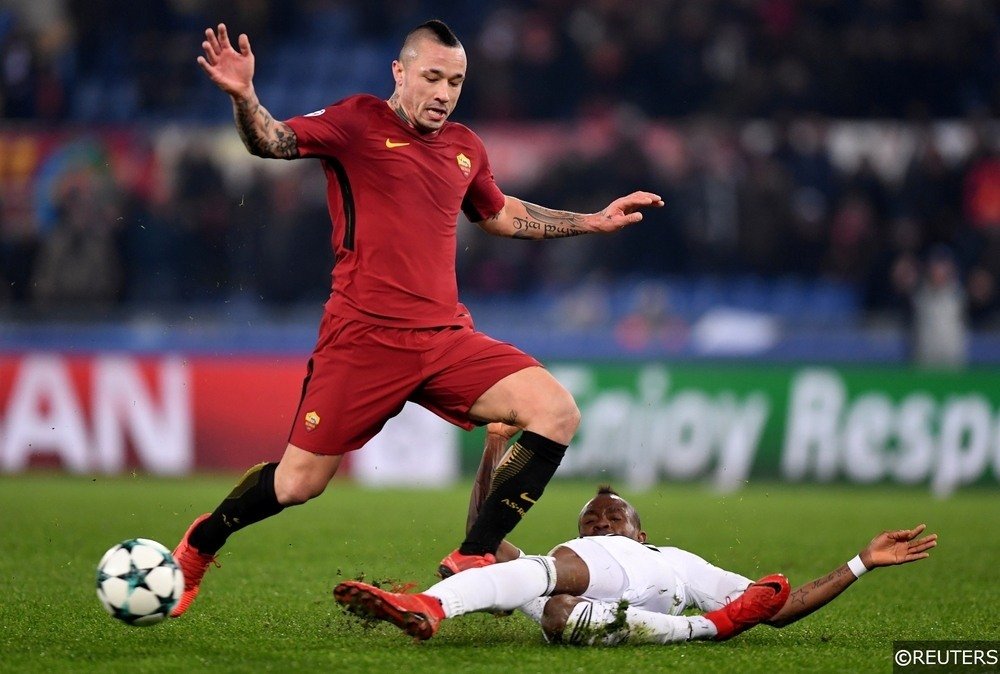 With their 3-4-3 set up, there's little room for Nainggolan. De Bruyne has secured one of the central midfield berths, with the other taken up by Axel Witsel or Mousa Dembele, who hold the fort when the Man City playmaker surges forward. While the Roma man has played as a defensive midfielder for his club, Martinez doesn't rate him there.
The Spaniard has been open about what he considers Nainggolan's position, and that's as a number 10 operating behind the striker. Unfortunately, that where the Red Devils are at their strongest, having produced an incredible number of talents who can support Romelu Lukaku up top.
Belgian captain Hazard is tough to shake from attacking midfield, as he operates out wide in support of Lukaku. Dries Mertens – currently enjoying a new lease of life at Napoli – is the other man behind the United forward. Belgium seem most effective when those two start out wide and drift inside. Again, that isn't something that Nainggolan seems that effective at. The versatile midfielder can do it, but the Red Devils have no need given their talent pool.
Is There a Deeper Issue for Martinez?
Belgium fans don't seem to be quite that understanding around the demands of Martinez's new tactical set up. The Spaniard can justify not starting Nainggolan, but for him to miss out on the squad is different. The Spaniard clearly had his mind made up on the Roma midfielder, and he didn't want to waste a spot in his provisional group. On top of that, it's best to keep this backlash as far away from the tournament opener as possible.
However, there may be a defence for not starting the midfielder, but as we mentioned he can do much more than a single role. He frequently starts in the centre of midfield for his club side, while Martinez rates him as a number 10. This season he's started in an advanced position on both wings. He also spent a short time as a wing-back with Roma last season.
With the star capable of covering as many as six positions, surely he'd be a great addition to the squad? Versatility is key for a major tournament, and someone who can cover that many positions would be worth taking.
The Belgium boss said that Nainggolan didn't fit his tactical approach, but games change and injuries happen. Martinez has said in the past that he didn't want to call up a player of Nainggolan's quality just to leave him excluded from the side. While that may be true for qualifying trips to Cyprus, would the midfielder not rather be at the World Cup?
It does seem like Martinez has questions over Nainggolan's attitude. Surely the only reason you'd not want a talented player in reserve is if he had a habit of reacting poorly to being left out. This isn't a sudden move by Martinez. He's wrestled with phasing the Roma man out of the team, then out of the squad, before trying to find a place for him. However, if a benched Nainggolan would simply cause problems for the Red Devils this summer, then he can't just be included on talent alone.
Follow Free Super Tips on Twitter to stay up to date with our daily tips and predictions or browse more football content on our website: