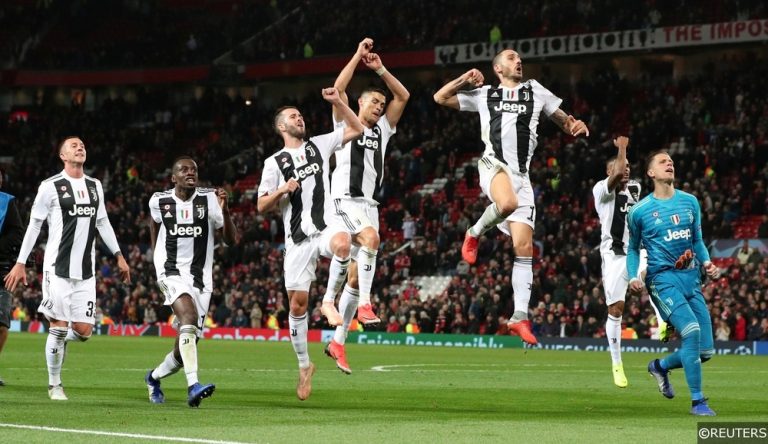 Before becoming a Sports Journalist for Free Super Tips, Aaron spent three years studying Sports Journalism at the University of Sunderland while taking in the Black Cats' 'glory years' under Martin O'Neill. Now back in Northern Ireland he turns niche stats into predictions for FST, while he's one of the few people on this island who is equally comfortable at Windsor Park and the Aviva.
This weekend makes a dramatic start in Italy, as Juventus clash with Inter Milan. The derby d'Italia is the biggest clash in Italy, and it also provides a huge opportunity for the Nerazzurri to make an impression. While they are always up for a clash with their rivals, they are now finally closing in on the champions.
Inter are back in the top three, having put together some great form this season. They are 11 points shy of the champions in the table, but at times this season, they've shown signs of being potential title challengers. The Nerazzurri are clearly building towards that, so this weekend's encounter is a huge test for the visitors. We've already analysed this game in our Serie A predictions, but here's a little more about what's on the line.
Juventus Out to Extend Lead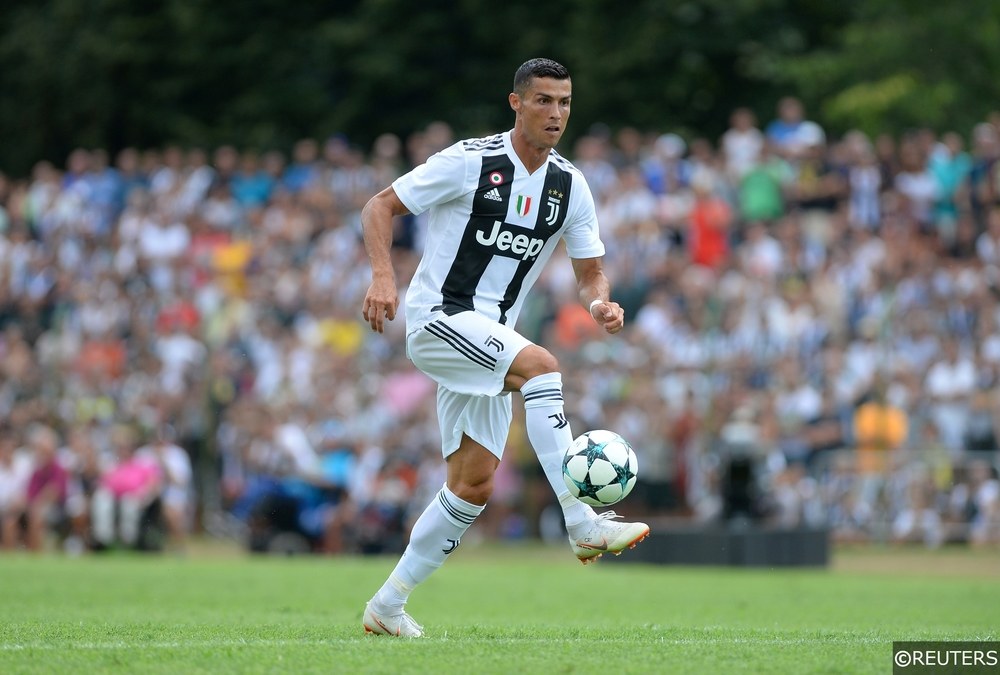 The champions have opened up a strong advantage at the top of Serie A, moving eight points clear of Napoli. Their rivals haven't been that sloppy, but Juventus have been unrelenting. They have won 13 of their first 14 matches this season. In all competitions, they have 18 wins and a draw from their first 20, along with a shock loss to Manchester United. They're on course for another trophy-laden campaign.
That doesn't mean that Juventus are treating this one like it's just another clash. Max Allegri talked up Friday's "difficult clash".
"Inter are third and doing very well," the Juve boss said. "It's the game of the year because it's the Derby d'Italia and that's always one of the toughest there is, five out of five on the difficulty scale, but then we need to get to May and win the Scudetto."
Having already beaten Napoli this term, victory on Friday would leave little doubt that Juve are heading for the title. In addition, they can match the incredible start PSG have made this season. A victory moves them onto 43 points from their first 15 league games of the season, which would be an incredible return. Doing that against a side thriving in Europe – not to mention their biggest rivals – would be a massive statement by Allegri's men. We can see them edging this one, claiming yet another victory.
Europe Looming for Inter
Juventus need a victory in their Champions League clash on Wednesday, but the pressure is off them. They know that they have to better Man United's result in Valencia to finish top. However, Max Allegri isn't likely to lose sleep – or rest players – with that clash in mind. Juve will expect to coast past the minnows, so they're fully focused on domestic affairs through to February.
The same can't be said for Inter, who are up against PSV Eindhoven on Tuesday. That clash is a must win for Inter, who no longer hold their Champions League fate in their own hands. They'll be casting nervous eyes over to the Nou Camp, where they need Tottenham to fail to win at Barcelona. That is bound to be looming over the visitors ahead of this clash.
They've been rotating in their league games ahead of European matches, but that shouldn't be the case here. While their squad is arguably the strongest behind Juve in Italy, this is a week which requires a full strength Nerazzurri gunning for success. They head to Turin close to full strength, although they may need to replace Radja Nainngolan.
That hasn't been a problem for Spalletti in recent weeks, as he's devised a few different approaches to get the best out of his side. They've had an attacking verve to them of late, making this game one for your both teams to score accumulator. He could return to all of them over the course of these huge matches, as he looks to prove a point against the Champions.
Can Inter Show the Gap is Closing?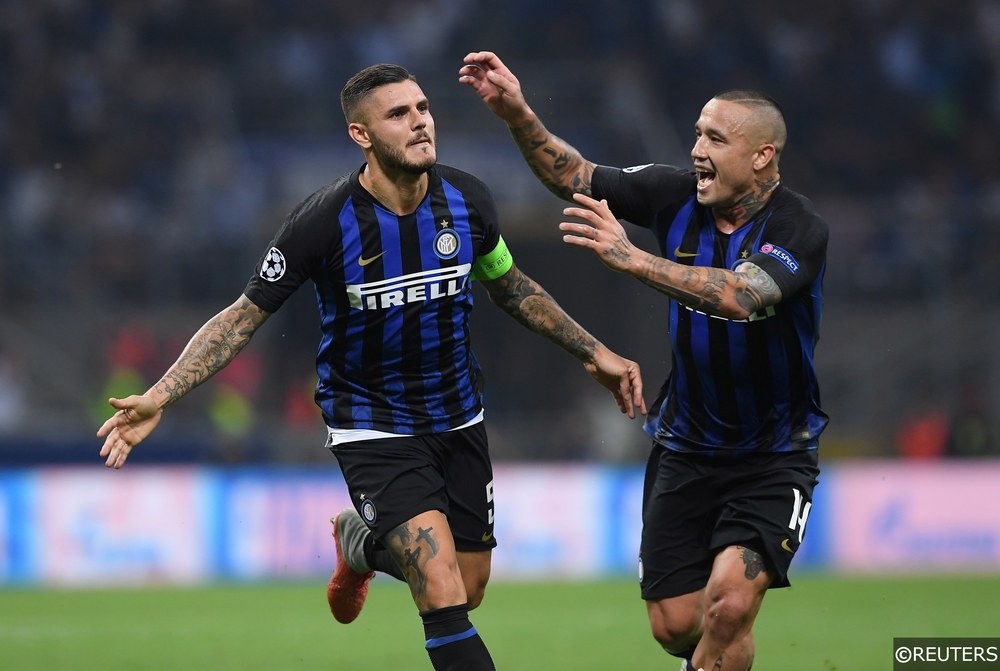 While the title race is a motivator – along with their intense rivalry – there's something else at work in this clash. Juventus have had their best start in years, marking them out for more domestic success and potentially European glory. They're among the top sides in Europe right now, and the hosts have set a high bar which Inter are trying to reach.
Ultimately, Inter want to match Juventus and make this rivalry one for the Scudetto. The Nerazzurri have made positive steps in recent seasons. Returning to the top four was a key leap forward, and they have raised their game in Europe throughout this campaign. While questions remain over them, the overall trajectory seems positive. Negative results have shown that there's still some way to go. Despite that, they'll have a true sense of the gulf between them after this result.
In the long run, Inter want to surpass Juventus. While Italy is full of potential challengers, the Nerazzurri are the real threat. They have financial backing, a deep squad and the history of success to tempt stars for a challenge to the dominant title holders. The ambitions of Inter stretch past third or fourth in Serie A. Going out and hurting the champions would show how much further this Inter side can climb, even if they're arguably already too far off the pace.
One thing holding Inter back seems to be their mentality. They had everything to start the season off well, but Spalletti pointed to a mental block after early failures. Proving themselves equals to Juventus would not only boost confidence in their players' minds, but it would show that their mentality is changing. Meanwhile, we've pointed to complacency in the Juve side this term, so there's a set of their backbone here too.
All of that simply adds more fuel to the fire. This traditionally big game has layers of significance outside of their history, as the clubs look to move forward to greater things. In many ways, the pair want to emulate each other. Inter visit the champions aiming to dethrone them, while Juve want to match Inter's 2010 treble. Neither can achieve their goals on Friday alone, but this game is set to tell us all we need to know about these two bitter rivals.