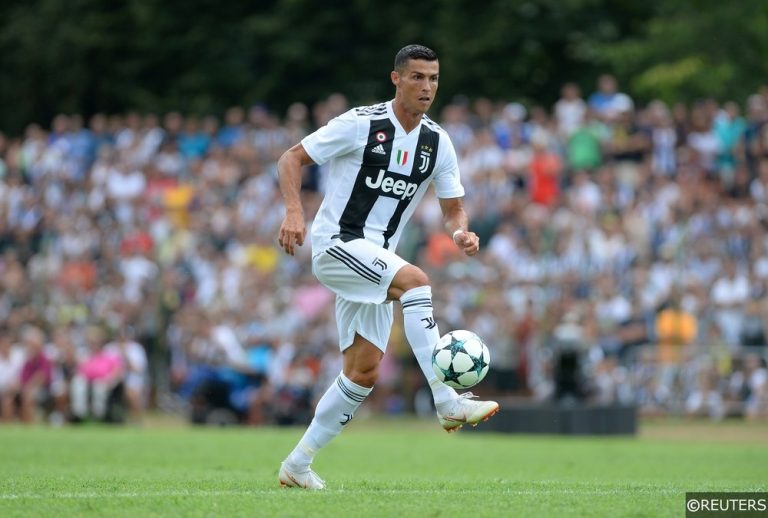 September 17, 2018
Show Bio
Before becoming a Sports Journalist for Free Super Tips, Aaron spent three years studying Sports Journalism at the University of Sunderland while taking in the Black Cats' 'glory years' under Martin O'Neill. Now back in Northern Ireland he turns niche stats into predictions for FST, while he's one of the few people on this island who is equally comfortable at Windsor Park and the Aviva.
A 2-1 win over Sassuolo isn't exactly a historic result for Juventus on its own. However, their weekend victory could signal a step up in the Old Lady's domination of Serie A. They managed to win thanks to a pair of goals from £100million man Cristiano Ronaldo. His failure to score in three matches saw pressure start to build, but the Portuguese has answered his critics.
However, this clash wasn't just another step to yet another league title. This is a huge moment for Juve as the look to progress. On the eve of their first Champions League tie of the season, Ronaldo has stepped up. We're delving in to his display here, and what that means for the Old Lady moving forward.
Also See: Valencia vs Juventus Predictions and Betting Tips
Reliable Ronaldo
Juventus have long held a grip on their domestic league, flattening any opposition. Their run of seven straight titles could only be delivered by a brilliant squad. However, during that time they've had a blend of qualities, rather than one out and out star. Paul Pogba was another cog in the Juve machine while there. Gonzalo Higuain and Paulo Dybala have stand-out moments, but they're far too rare.
Now Juventus have a clear, prolific scorer leading the line for them. When they produce ordinary displays over the course of a season, they now have a player who can win matches in an instant. Ronaldo's brace at the weekend showed he's still that player, and he's more than talented enough to win matches and points on his own for Juventus this season.
The clash with Sassuolo was a clear example of a game where the team just failed to take off. That's happened in the early months of the season during most of max Allegri's tenure. Early on they stumble a little, before finding a balance and a rhythm late on. This time around, they've got a man who can stand out when everyone else around him is underperforming. That brings Juve to another level, which is a worry for their Champions League rivals.
Also See: Champions League Group Stage Predictions
The Main Man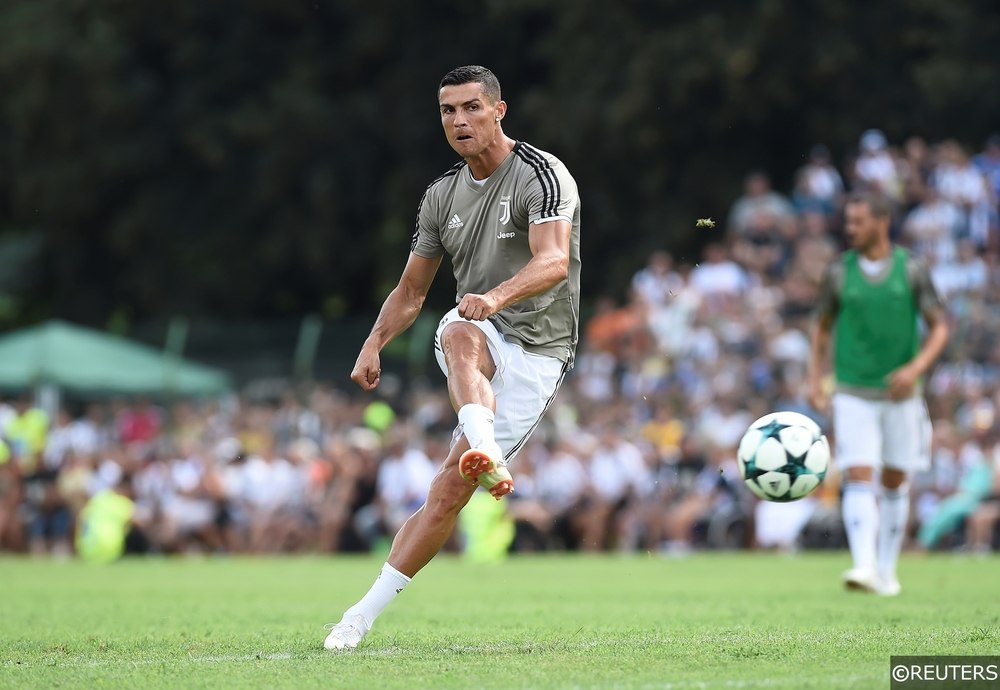 Juventus turned to their third formation in four games in this weekend's clash. This time around they lined up with a 4-3-1-2 system, which did play to Ronaldo's strengths. That's an approach we suggested back in the summer after he landed in Turin. While Juventus and Max Allegri have a habit of switching up their approach, this could be the way forward.
There's a pretty simple reason to use it: this set-up worked for Real Madrid. They got the most out of Ronaldo with this approach, as it gave him Karim Benzema to work off. The much-mocked Frenchman has plenty of qualities, but his transformation into an expensive Emile Heskey to Ronaldo's Michael Owen has been remarkable. In Turin, Mandzukic is the clear foil.
The Croatian is a big game player, but he's already incredibly hard-working. He's not clinical, but he'll score when the occasion demands, having worked tirelessly from wide for Juve. This season he is set to move back in to a striking role, like he did on Sunday. He can do all the hard yards while Ronaldo can drift looking for space. That leaves the creative burden on Dybala, who can really step up now with a defined role.
The midfield trio struggled with the system, but it's something they can grow into. Meanwhile, the narrow system was something the full-backs thrived in. The closest Ronaldo will get to partnering up with Marcelo again is possibly his link-up with Alex Sandro. Juve's Brazilian left-wing back had the second highest number of touches, only behind eight-wing back Joao Cancelo. The pair patrolled the flanks on Sunday, giving the responsibility and opportunity both players have been craving in Turin.
Perfect Timing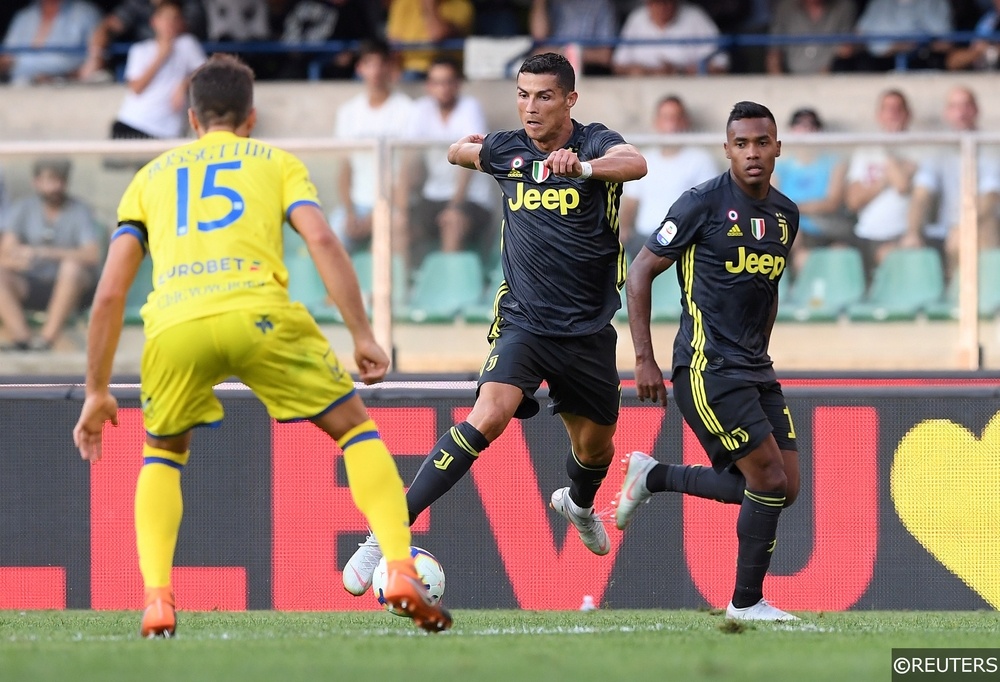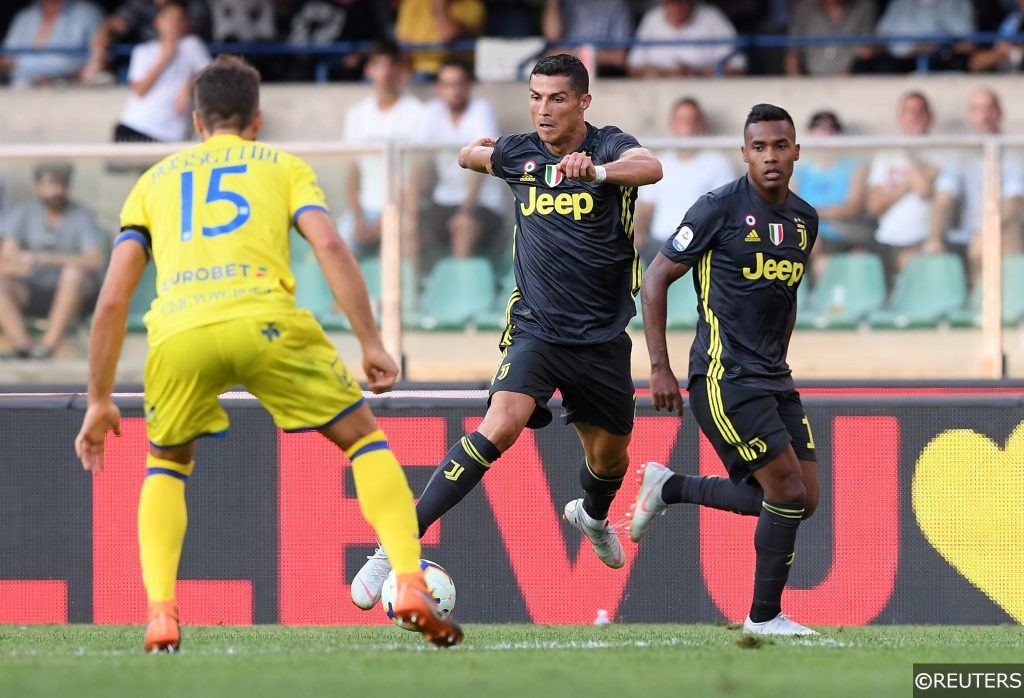 Ronaldo may have had a short wait before opening his account, but he's picked a great time to get started. The Italians may not have beaten Sassuolo without him, but they probably would have retained their title anyway. However, the Portuguese is here to make an assault on Europe, and they'll be expecting Champions League glory. After six straight golden boots in the competition, he plays his first European game for Juve on Wednesday.
Ronaldo had a huge impact at Real, where he lifted the European Cup four times since 2014. However, his impact dates back long before that. Real hit 264 goals in the Champions League since the 2009/10 season, and Ronaldo had a hand in 50% of those. He scored 105 times in nine Champions League campaigns with Real, hitting vital strikes which could now benefit Juve.
The Italian champions are now among the favourites to lift the Champions League following their biggest signing. Their hopes now look even greater, with Ronaldo inserting himself as an authority figure in this squad. It's the role Higuain was supposed to take, but he never entirely convinced when it came to European clashes. Ronaldo now looks a cut above anything Juve have had during their long period of dominance. That's exactly what they needed to improve on their painful recent history in Europe's biggest competition.
Higuain Off the Mark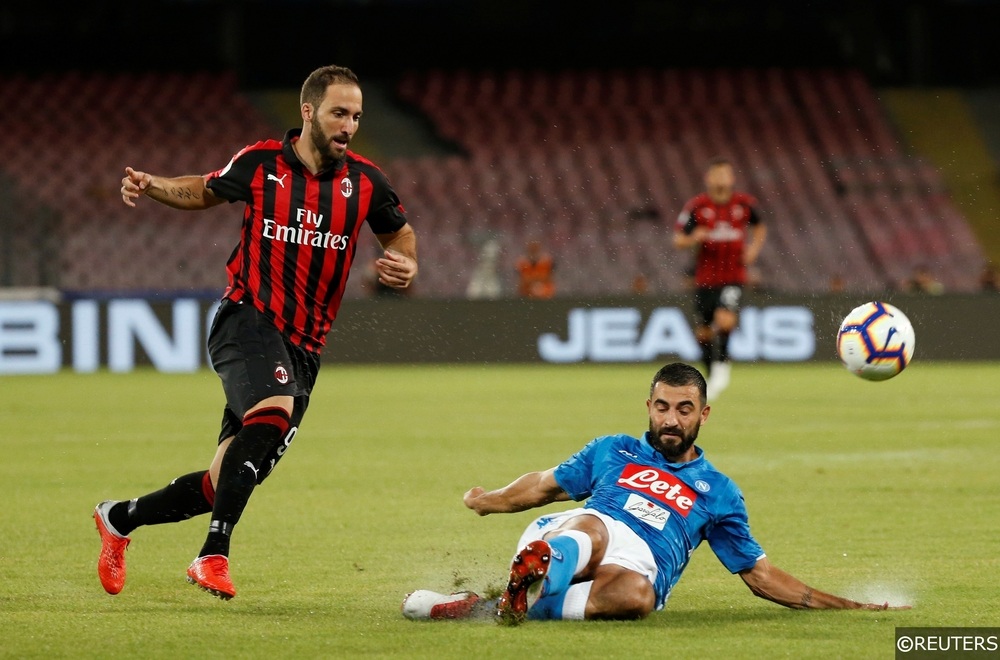 A moment which will no doubt infuriate Higuain is the manner in which his first AC Milan strike was overshadowed by Cristiano Ronaldo. The forward hit the equaliser at Cagliari on Sunday night, securing a point for the Rossoneri. While the Argentine will be delighted to get off the mark, it's a setback for a Milan side who had such a crucial win last time out.
Elsewhere in the European race, Inter Milan took a huge risk which didn't pay off. They left out Mauro Icardi, Matteo Politano and Kwadwo Asamoah in their clash with Parma, which they lost 1-0 at home. That defeat came on the heels of what looked like a turnaround, but this loss leaves Luciano Spalletti fearing for his job.
Finally, while it was a good weekend for Ronaldo, his teammate Douglas Costa didn't have a great time. The winger spat in the face of Federico Di Francesco, which is set to earn him a deserved fine and a lengthy ban.
Follow Free Super Tips on Twitter to stay up to date with our daily tips and predictions or browse more football content on our website: