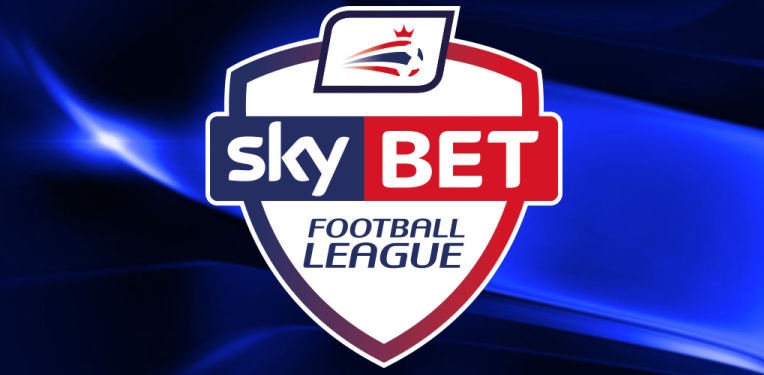 The new and forthcoming SkyBet League One season is getting close and it is looking like it could be a very promising season for a few clubs if they meet expectations. Sheffield United could have been promoted last season but passed by the way side.
Can a big club like Bolton Wanderers bounce straight back up to The Championship? Will a so called "minnow" of the big League One pond, float or sink in this division? Read on to see our SkyBet League One predictions and betting tips.
SkyBet League One Winners Prediction
Sheffield United
Sheffield United are strong favourites to be promoted from League 1 for the upcoming season. 6/1 favs to win the league outright and 2/1 favs to get promoted. They have extensive knowledge of League One, how to play and good tactical structure. In manager Chris Wilder, they have a 48 year old ex-professional who knows the game and lower leagues extremely well. He has had stints at Rotherham, Notts County, Bradford, Brighton, Halifax and last but by no means least, Sheffield United. Wilder had two periods of his playing career covering over 100 senior appearances in 7 years at the club. If anyone knows what is needed to be successful at Bramall Lane, then it's him.
2015/16 season was a below average 8 months for the former Premier League side. A big club like Sheffield United should be on the map. With the players and backroom staff they have and what seems to be a so far relatively impressive pre-season performance, it can be done. They are looking very tight at the back, a compact team shape, have good tactical awareness and intelligence but most importantly, being able to find the net.
Too many times last season United didn't take as many chances in front of goal as they would have liked. Any team looking for promotion, need to make their home ground a "fortress". I believe Chris Wilder & co. will make it just that this season. United still have Billy Sharp (25 goals) leading the firing line. Also, young 19 year old Che Adams bagged 11 goals in all competitions from midfield in the 2015/16 campaign. If United can build on that with their new signings – the vision of winger Mark Duffy and strength at the back of Chris Hussey – I believe these can be very promising times for all involved with Sheffied United Football Club.
SkyBet League One Promotion Tip Betting Tips
Gillingham
Had Gillingham FC managed to get just 6 points of a possible 15 in their last 5 league games in 2015/16, they would have sealed a playoff position in League 1. A lack of knowledge and experience towards the top end of their league was there for all to see. It showed coming toward the pressure point and most crucial time of the season, as they crumbled and dropped into mid table.
Gillingham scored 71 goals in 46 games last season – the joint 3rd best in the league. For a team to finish 9th in the league but score that many is a real feat. However, they conceded 56 goals in those 46 games. This left them with a goal difference of just +15.
Only 2 wins in their last 12 games also hindered any potential promotion push for them. However, with that season experience now under their belts it will certainly help going forward. Gillingham now have a good mixture of youth and experience in their first team squad. In new signings Billy Knott, Lee Martin & Scott Wagstaff, they have added to their ranks a creative play maker, a tireless winger & a poacher in front of goal.
Where I felt Gillingham needed to strengthen the most, they now have done so. New signing and commanding centre back Deji Oshilaja has put pen to paper. I believe all 4 players mentioned, possess the foundations needed to boost any Championship squad, let alone a promotion battle in League One.
Manager, and former Spurs player, Justin Edinburgh knows the game very well. Add to that the reasons and comments above. A youthful and experienced mix of players, a new defensive rock and a play maker in midfield, along with some extra attacking prowess and options up top. These are the many reasons I believe that Gillingham FC could be staring down the barrel of the promotion shotgun come May.
SkyBet League One Relegation Betting Tips
Shrewsbury
After a poor season in 2015/16 finishing 20th, Shrewsbury Town were the worst team in the league with the exception of the 4 teams who got relegated. They aren't currently the favourites to go down this season however, we believe it won't be long before they are. With no less than 9 additions to the squad this summer but no real quality, our prediction is that they will be preparing for a relegation battle come the turn of the year. Add to the lack of real quality a loss of a couple of key players, Shrewsbury are overall a weaker side than last season, with the teams around them becoming stronger in one way or another.
We believe Shrewsbury are yet to provide any strong defenders or potent attackers to their first team squad, resulting in them, at this moment, being one of the favourites for the drop. Granted, that doesn't always mean that a team will get relegated, however if we look at Shrewsbury's poor form over the second half of last season, P23, W7, D6 & L10 and losing the last 3 games of the season at a crucial time, it is there for all to see that vast improvements need to be made.
With the analysis above in mind, we believe at 10/3 with bet365, that Shrewsbury Town FC to be relegated is a great betting tip for the 2016/17 League One season.
SkyBet League One Top Goalscorer Prediction
Billy Sharp
The famous "Will Grigg's on fire" song did not just get plucked out the clouds this summer at Euro 2016. The Wigan Athletic striker bagged 25 goals in 40 games in League One last season. These goals secured Wigan promotion from League One as Champions. This season, we turn our attentions to experience, goal scoring ability and composure in front of goal. Billy Sharp of Sheffield United has all the listed attributes.
We think at 7/1, he is a very sound prediction to be this season's League One Golden Boot winner. Sheffield United are planning a serious push for promotion. Sources close to Sheffield United's manager, Chris Wilder, say even the head coach is planning to win the league. So just how good is Billy Sharp?
Sharp has scored 152 goals in 374 domestic league appearances. In recent years, it has become one of life's mysteries how Sharp has not managed a season in the Premier League with his goal scoring ability. He had a stint at Southampton but only 2 appearances in the Premier League, limited his chances.
He started out with Scunthorpe United. After 2 season and 53 goals in 82 league appearances, he got a move to Sheffield United. His first spell was a disaster. Just 8 goals in 51 league appearances over 2 seasons, saw Billy moved on Sharp-ish. Now 8 years on and a much more impressive second stint at Bramall Lane under his belt, Sharp will be looking to show his proven goal poaching status once again after netting 21 times in 44 games last season.
At 30 years old, the composure will be key at this level. With the right service and the Sheffield United faithful behind him, we predict Billy Sharp will outscore fellow League One striker Nicky Ajose, who, having transferred from Swindon to Charlton this summer after 24 goals in 38 games, will be looking to find his feet in his first season at The Valley.