Back in October, as Manchester United were preparing for a daunting trip to Paris in Champions League matchday one, Ole Gunnar Solskjaer found himself under serious pressure.
It wasn't the first time in his short managerial career, and despite just six weeks passing since then it wasn't even the last.
On any given day you might find #OleOut trending on Twitter, and it was back in force on Wednesday night after Manchester United missed out on the chance to book an early spot in the Champions League knockout round.
On the face of it, losing to last season's Champions League finalists is nothing to be overly concerned about, but it was the nature of the defeat that had fans questioning what on earth was going on.
Manchester United certainly held their own over the 90 minutes and were actually the better side barring an early spell of French dominance. They had just one fewer shot and one fewer shot on target than PSG despite playing for 20 minutes with ten men.
With 11 men on the pitch they may well have got the result they needed, and that's where one of the problems arises: it was a completely avoidable situation.
---
Solskjaer's substitution shambles
Tempers flared in the middle of the first half when Fred and Leandro Paredes clashed. Fred moved his head towards Paredes, who promptly hit the deck like he'd been struck down by lightning.
The reaction of the Argentine midfielder was undeniably ridiculous, but it's not exactly a secret in football that you can't go around headbutting people. It's a complete mystery how Fred avoided getting sent off there.
That's when every sane Manchester United fan in the country decided that Fred should be hauled off at half-time, a belief strengthened when the pair clashed again shortly after the incident.
When Fred was eventually sent off it was for a relatively innocuous challenge in which he won the ball. It shouldn't have been a caution, but there's no denying that Fred deserved the early bath after a shambolic performance.
Solskjaer has to shoulder the blame there.
He also must shoulder the blame for some other seemingly bizarre substitution decisions.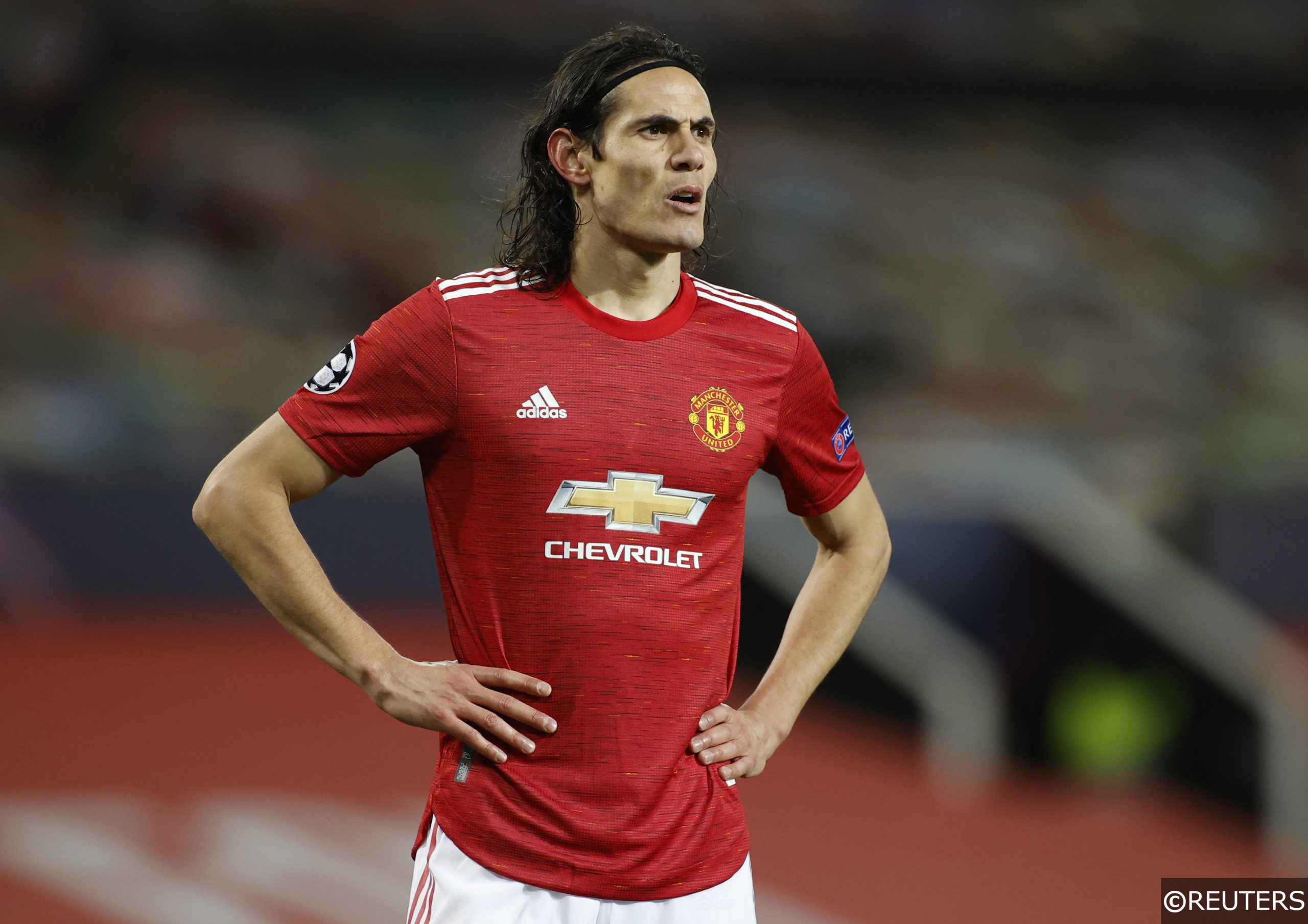 Five minutes after Marquinhos put PSG back in front and four minutes after Fred's red card, Solskjaer replaced Marcus Rashford – a man who has terrorised PSG in the past few years – with the out-of-form Paul Pogba.
That on it's own can be forgiven, especially with the need for midfield reinforcements and with Rashford carrying a shoulder injury. But five minutes later Edinson Cavani saw his number go up as Donny van de Beek replaced him. This is a natural born goalscorer fresh off the back of a game-winning brace at St Mary's and facing his former club being pulled for a midfielder when his team were desperately in need of a goal.
In fact, the only good substitution Solskjaer made at Old Trafford was dragging Anthony Martial off, but it's anybody's guess why the Frenchman was in the starting lineup in the first place.
---
Red Devils lament wasted opportunities
While we're on the subject of Anthony Martial, let's talk about wasted chances.
Martial is a player who thrives on confidence and, despite an excellent 2019/20 campaign, the 24-year-old's confidence is in tatters right now.
He has scored two goals in 10 appearances for Manchester United this season and missed two glorious opportunities on Wednesday. He blazed over from ten yards when faced with an open goal and failed to finish a rebound off the crossbar early in the second half, instead smashing the ball straight into Marquinhos.
A more composed finish in either of these situations would have handed Manchester United the lead when they were well on top in the game, and instead we could be talking about a very different outlook for Solskjaer and company.
It's not like these glaring misses are minor blips in an otherwise stellar campaign, though. Martial has averaged just 0.6 shots on target per game in all competitions this season and six players have averaged more shots per game than him in the Premier League this season, including Harry Maguire.
There are serious questions about whether Martial should even have been on the pitch.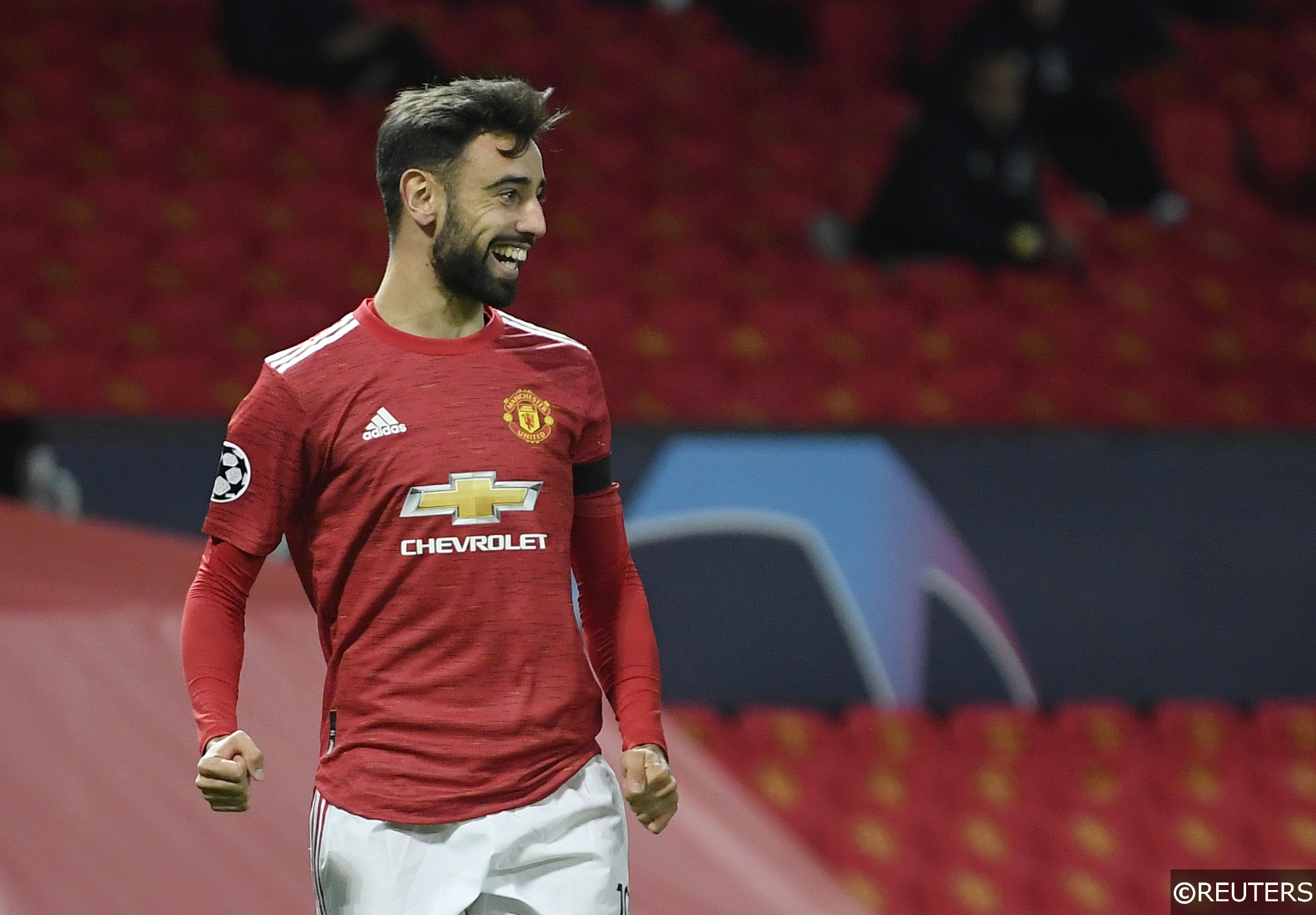 ---
The bigger picture: should Solskjaer be sacked?
The outlook for Solskjaer has turned bleak once again, but the Norwegian club-legend has made a habit out of pulling results out of the bag when needed. He's never far from a crisis, but time and time again he's risen from the ashes.
A difficult trip to West Ham awaits at the weekend. Defeat would undoubtedly see him shoot to the top in the Premier League sack race, while victory might buy him more time.
The pitchforks may be out in force in Manchester right now and questions should definitely be asked of Solskjaer after some of the results this season, but Man Utd aren't exactly in a terrible position right now.
At first glance their ninth place standing in the Premier League is ominous, but they are only five points off the top of the table and have a game in hand, not to mention the fact they're ahead of Manchester City.
And then there's the Champions League. When they were drawn in the so-called group of death at the start of the season I don't think you would find many Man Utd fans that wouldn't take their current position. They are up against last season's finalists and semi-finalists, both of whom they've beaten, and only need a point going into the final game.
They are still odds on favourites to qualify from their group next week, but the value could lie in backing against them. RB Leipzig may have been victims of a ruthless Marcus Rashford cameo at Old Trafford, but the Bundesliga club have won seven games on the bounce at home and made the Champions League semi finals last season.
That shambolic defeat in Istanbul could certainly come back to haunt them.
---
More FST News:
FST's Fantasy Football tips for GW11
Liverpool overcome injuries to clinch Champions League top spot
Premier League top scorer betting odds as Paul Robinson tips Vardy for glory