The 2019 Premier League summer transfer window slams shut at 5pm on Thursday, but with the majority of the division's clubs still chasing deals and hammering out agreements, football fans are bracing themselves for a frenetic crescendo to what's already been a hectic few weeks in the market.
Ahead of what promises to be a head-spinning deadline day, we've compiled a list of big transfers that could still be completed before close of business tomorrow.
Check them out below:
Click here to keep up to date with all the latest transfer rumours and gossip.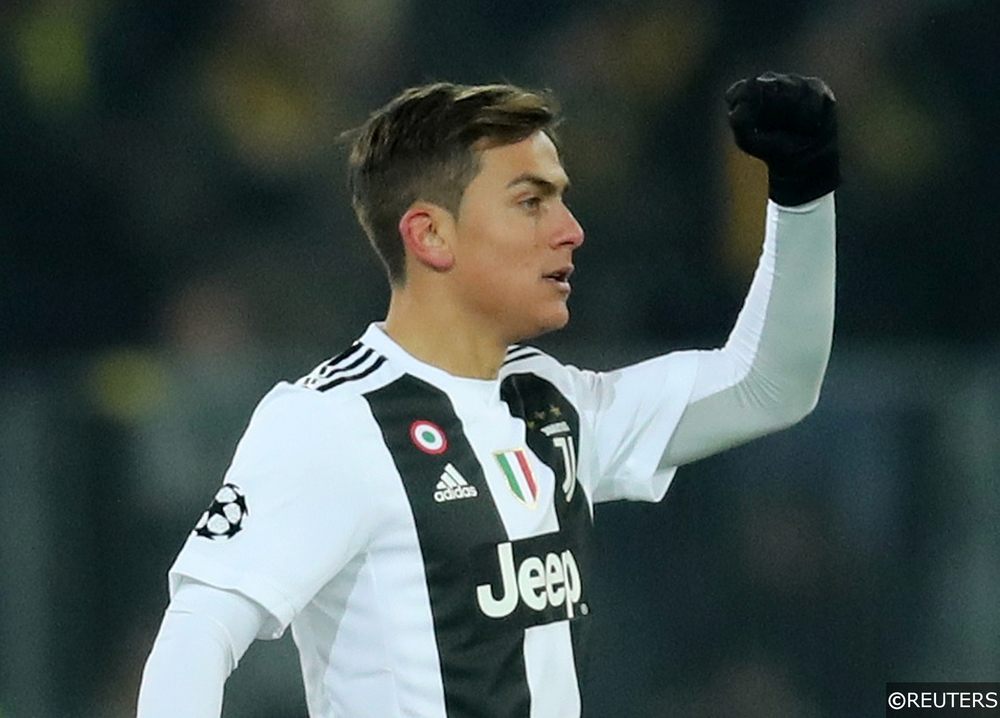 Paulo Dybala – Tottenham Hotspur
Juventus are trying to push Paulo Dybala towards the exit door before the start of the new season to help lower their spiralling wage costs, and Tottenham Hotspur are ready to take advantage of the situation.
Earlier this summer Manchester United failed in their attempts to convince Dybala to move to Old Trafford, though Spurs hope that the lure of Champions League football will be enough to persuade the 25-year old to move to London.
The latest rumours suggest that Spurs have had a bid accepted for the versatile attacker, and now the onus is on Mauricio Pochettino to fully sell the move to Dybala.
James Tarkowski – Leicester City
Leicester City have a considerable hole to fill at the heart of their defence following the world-record departure of Harry Maguire to Manchester United this week.
The trouble is however, that every club they want to do business with knows they have upwards of £80m to spend on a replacement for the England international.
After they were priced out a move for Bournemouth's Nathan Ake, a tentative opening offer of £20m for James Tarkowski was also rejected by Burnley, who are rumoured to be demanding twice that figure for the 26-year old.
Time is running out to complete a deal, though Leicester believe a compromise can be reached before tomorrow's 5pm deadline.
To read more about the Foxes, check out our Leicester City Premier League 2019/20 season preview here!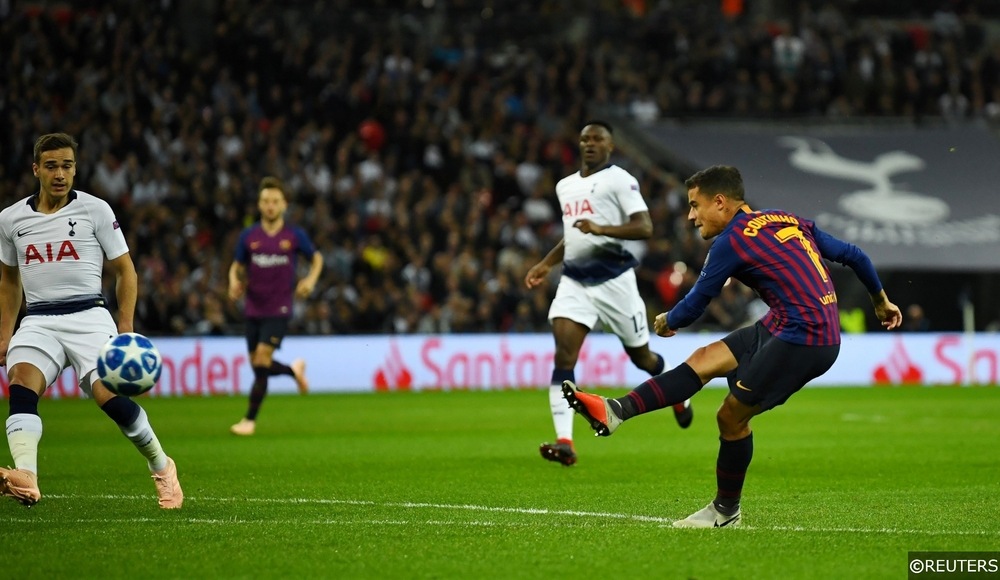 Philippe Coutinho – Tottenham Hotspur
Spurs look set to be one of the busiest Premier League clubs on Deadline Day, and rumours linking them with a loan move for Barcelona's Philippe Coutinho have started to develop into something more concrete.
Like Dybala's situation at Juventus, Barca have been trying to get Coutinho off their books for most of the summer, though finding a permanent buyer for the Brazilian has proved difficult.
However, a loan move would represent a low risk solution for all parties involved, and the 27-year old schemer is believed to be open to the idea of a Premier League return.
Coutinho played over 150 Premier League games for Liverpool between 2012 and 2018 before moving to Spain for an eye-watering £105m.
Romelu Lukaku – Inter Milan
Belgian striker Romelu Lukaku has been training with Anderlecht for the past couple of days without Manchester United's permission, fuelling rumours that a move away from the Premier League club is imminent.
Inter Milan coach Antonio Conte has long been an admirer of Lukaku, and after the centre-forward's summer move to Inter's Serie A rivals Juventus broke down last week, the Nerazzurri seem to have a clear run at signing him.
Inter have so far failed to meet Man Utd's valuation of the 26-year old, though it is believed that terms can be agreed for a move to be completed by tomorrow evening.
Bruno Fernandes – NOT to sign with any other club before August 9th
Portuguese midfielder Bruno Fernandes' name has been almost permanently present in the transfer news and gossip columns this summer, but with a little over 24 hours to the closure of the Premier League window, the Sporting star is still in his homeland.
Fernandes had been heavily linked with a move to Manchester United for months, before the club briefed the English press to suggest that the transfer stories were all being pushed without merit from outlets in Portugal.
After United's admission and subsequent omission, Tottenham Hotspur were launched into the lead in the race for Fernandes' signature by those same outlets, though Spurs now appear to be targeting other players instead.
That leaves Fernandes future up in the air somewhat, and as things stand, the prolific 24-year old looks set to remain a Sporting player beyond tomorrow's deadline.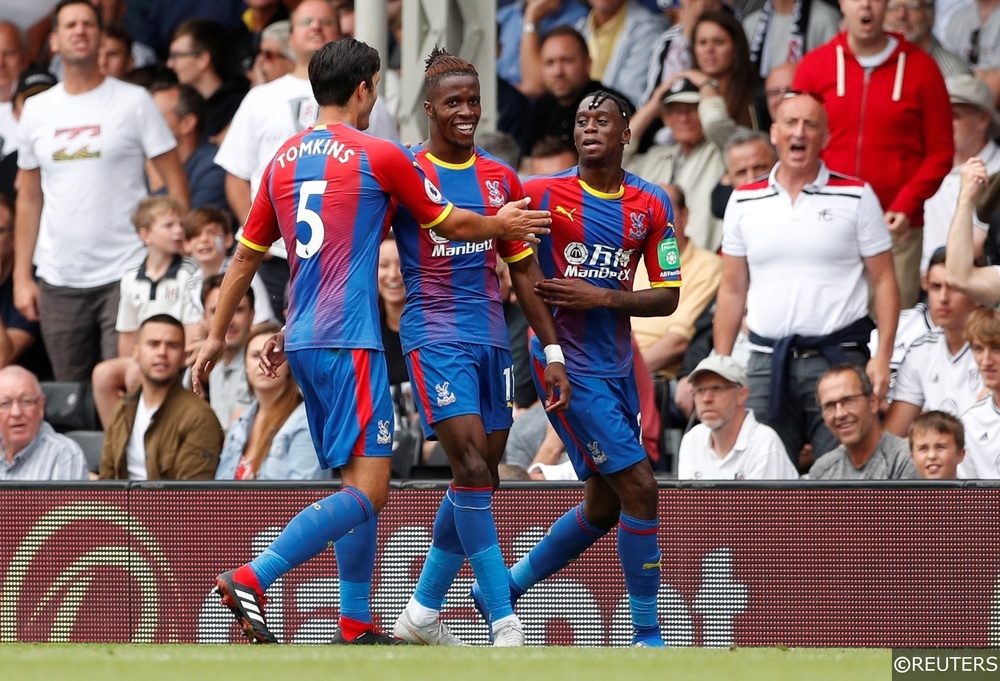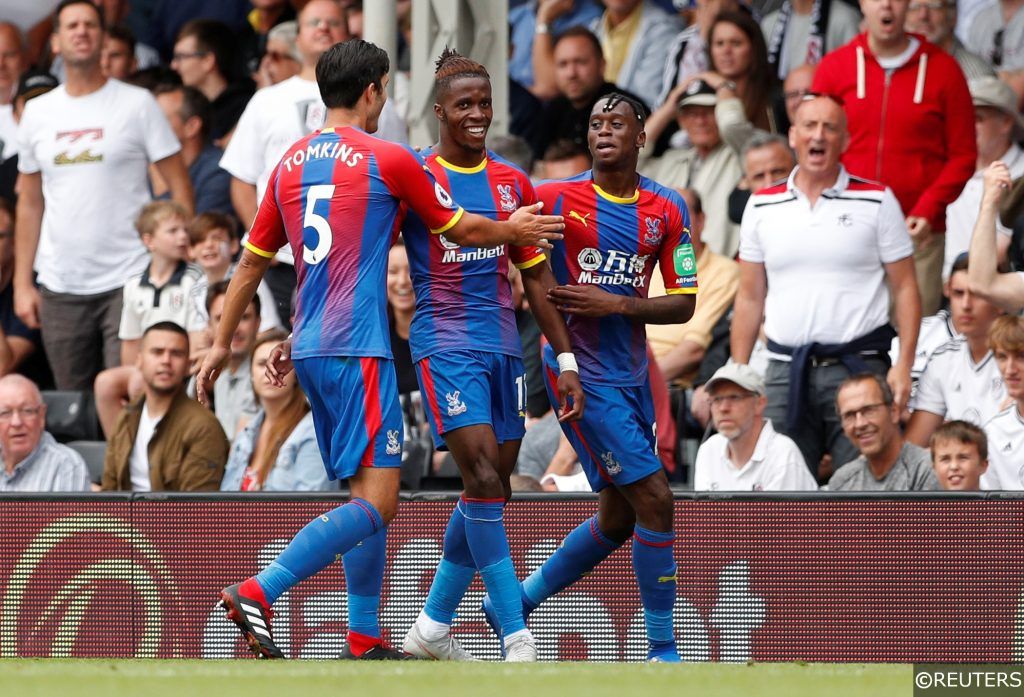 Wilfried Zaha – Everton
Everton have already had 2 bids turned down by Crystal Palace for their Ivory Coast international Wilfried Zaha, though the chances of a deal being completed for the 26-year old remain high.
The Toffees have already been doing business with the Eagles this week, with midfielder James McCarthy swapping Goodison for Selhurst Park for around £8m.
With dialogue between the clubs already open, Everton will be aiming to thrash out an agreement with Palace for Zaha, who could end up costing the Blues north of £60m.
Zaha had his heart set on a move to Arsenal earlier this summer, but the winger's move was scuppered by his current club's lofty demands. The Gunners eventually signed Zaha's Ivory Coast teammate Nicolas Pepe instead.
Click here to read more of the latest and best expert football predictions and betting tips.