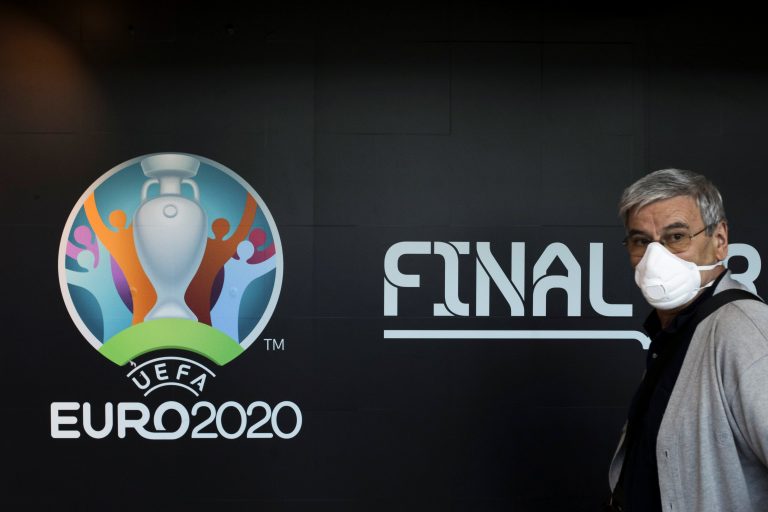 Simon Winter
@simonjwinter
Born in the south east of Ireland, Simon put his life-long love of football to good use when he started a successful independent blog in 2010. That opened up an alternative route to a career in journalism, and having had work published across a number of sites and publications, Simon joined the staff at Spotlight Sports Group in 2018.
The European Championships originally scheduled to be played this summer will be moved a year down the line to 2021, according to the Norwegian FA.
UEFA are this afternoon holding a crucial video conference meeting with all of the body's members, followed by an equally important convention of their executive committee.
However, ahead of the official postponement announcement, the decision to delay the Euro 2020 tournament has already been confirmed.
The Norwegian FA, who were in attendance at today's meeting, used their Twitter account to release the news early to their followers, tweeting:
"UEFA has decided that the European Championship is postponed to 2021. It will be played from 11 June to 11 July next year. More information coming,"
UEFA has since confirmed this is the case through their official channels.
UEFA's plan to ease club football scheduling issues
UEFA's decision to delay European Championships by 12-months will in theory allow Europe's domestic leagues to be completed before the start of the next club football season, though any plans or proposals could still be scuppered by the advancing Coronavirus crisis.
All of Europe's major leagues as well as the Champions and Europa League were postponed in the wake of the virus sweeping the continent, though fears that 2019/20 continent wide competitions would be cancelled or left incomplete have so far been unfounded.
How could this affect the Premier League?
On Thursday, all 20 Premier League clubs will meet via video link to discuss their next move in light of UEFA's announcement.
Last week, the division chose to suspend all Premier League fixtures until the first week of April, though the chances of the competition resuming in just three weeks' time already feel incredibly slim.
Already several "season finishing" ideas have been discussed online and proposed in the media, including playing the campaign's remaining fixtures behind closed doors, though clubs will lean heavily on government advice before making any concrete decisions.
Other possibilities muted include the option of a 22-club league next season with two Championship clubs joining English football's top table for a season, with five teams to be relegated at the end of the subsequent campaign.
That scenario could also see Liverpool crowned as Premier League champions for the 2019/20 season, though no teams would drop down a tier based on their current standings.
However, finding a solution that would satisfy all of the involved parties is almost certain to be impossible and the Premier League will be bracing itself for a raft legal challenges from disgruntled stakeholders.
With the Coronavirus pandemic still weeks away from spiking in the UK and mainland Europe, there is still a considerable chance that football will be pushed further down the calendar, requiring the need for current UEFA and Premier League plans to be torn up and rewritten.
Remember to check out our free bets section to find all of the latest bookmaker offers and promotions!
Champions League and Europa League Finals postponed
With the burden on club football eased, UEFA are also set to announce an official postponement of the Champions League and Europa League Finals.
The Europa League is pencilled in for 24th June, while the Champions League Final is to take place three days later on the 27th June. Although this is subject to change and it does seem a little optimistic from UEFA's standpoint.
Copa America 2020 pushed back to 2021
Of course, Europa isn't the only area of concern for the coronavirus outbreak. Many of the Americas have already postponed fixtures in their domestic and continental competitions, and recent developments have confirmed that this summer's Copa America tournament has also been postponed.
Copa America, scheduled to start on 12th June, has been pushed back to 2021 amid growing concerns. CONMEBOL president Alejandro Dominguez had this to say on the matter:
"This is an extraordinary measure for an unexpected situation and responds to the fundamental need to avoid the exponential evolution of the virus, It wasn't easy to take this decision but we must safeguard at all times the health of our players and all those who form part of the big South American football family. "We have no doubts that the oldest international tournament in the world will be back stronger than ever in 2021."
You can find out exactly what football remains around the globe in our article detailing what football is still being played.