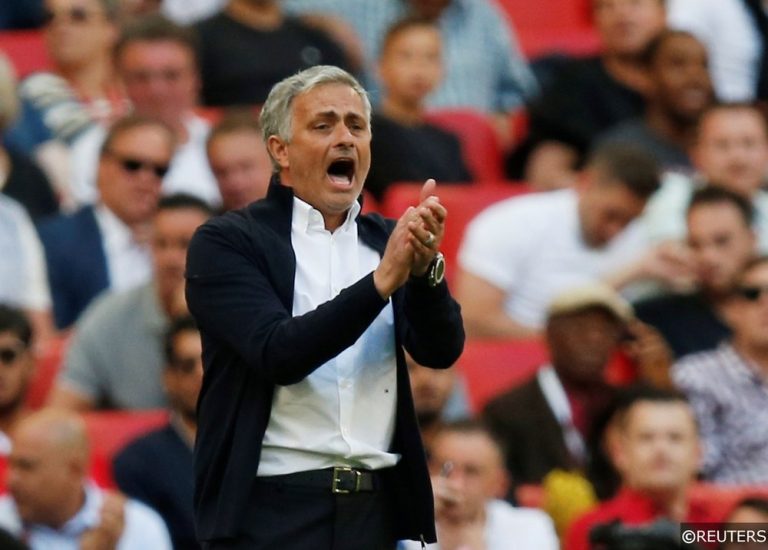 Simon Winter
@simonjwinter
Born in the south east of Ireland, Simon put his life-long love of football to good use when he started a successful independent blog in 2010. That opened up an alternative route to a career in journalism, and having had work published across a number of sites and publications, Simon joined the staff at Spotlight Sports Group in 2018.
Week two of the new 2018/19 Premier League season is done and dusted and already there are some fascinating plotlines developing in England's top flight.
After 25 goals were smashed in during the first weekend of Premier League action, goal averages were obliterated this week with 35 goals flying in across the division's 10 fixtures in total.
The action has given us plenty to talk about, so let's get cracking.
Read More: Premier League Expected Goals (xG) – Who Were the Winners and Losers Last Season?
Toothless Cardiff
Two Premier League games, zero goals and whole lot to think about for Neil Warnock at Cardiff City. The Bluebirds are the only team in the Premiership to have a "0" in their goals for column after two games and really, the arrival of their first goal doesn't exactly look imminent.
City's meeting Newcastle had the online Twitterati chattering for all the wrong reasons. It was mind-numbingly poor, devoid of any sort of technical quality and a wonderful advert for other sports.
Cardiff fans would have been realistic enough to expect a really tough campaign this season, though their performances first against Bournemouth and then Newcastle will have added an extra layer of pessimism.
Derby County currently hold the record for fewest goals scored in a Premier League season, though their undesirable accolade could be challenged this season. The Rams netted just 20 times in 2007/08 – Cardiff City could run that number close in 2018/19.
Read More: Burnley's Europa and Premier League juggling act
More money, more players, more problems for West Ham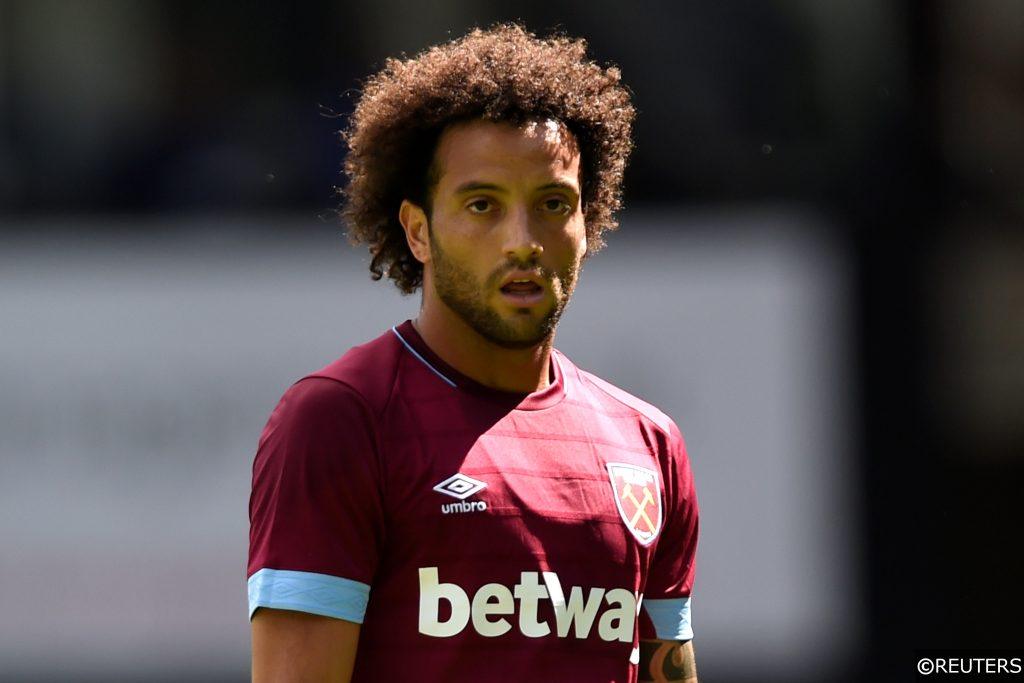 If you think West Ham play like a bunch of strangers thrown together for a game….well……..that's pretty much what they are. Who'd have thought that signing 9 new players at once would cause so many problems?
4 of West Ham's new signings started their 1-2 home defeat to Bournemouth and 3 of them came off the bench at various junctures during the game. That meant that the Hammers finished the match with 7 newcomers on the pitch at the same time.
There is a certain naivety in expecting so many new faces to build relationships and gel in an incredibly unforgiving Premier League environment.
Making wholesale changes to any squad is likely to cause sizable ripples of turbulence and the disjointedness that characterised West Ham's first two Premier League performances is likely to continue for some time.
Mourinho close to the edge
There was almost a hint of smugness about Jose Mourinho as he watched Manchester United's centre halves Eric Bailly and Victor Lindelof endure nightmarish individual performances against Brighton on Sunday.
Interlaced with his usual grimace, there might have been an "I told you so" look in his eye and a twist of vindication in his features.
Mourinho wanted an experienced centre-half in the summer and United's chief deal-maker Ed Woodward didn't deliver. The first consequence of that transfer failing/power struggle combo was delivered at the AMEX in Brighton.
Glenn Murray knocked Bailly and Lindelof around like a schoolyard bully and his physical domination of United's defensive pairing set the tone for the rest of the contest.
The dissolution of the team's defensive surety will tear away the last real positive part of Mourinho's United incarnation. With an attack and midfield that looks a million miles away from functioning propely, United's half-decent record in defence was Mourinho's only fall back.
If that goes too, then what's left for him to cling to?
David Silva shows that De Bruyne won't be missed
The loss of a star player through injury in the opening weeks of a season is usually a huge cause for concern at a football club. Tactical blueprints need to be ripped up and re-drafted and compensatory reshuffles of personnel are generally required too.
However, at Manchester City, the loss of one big name simply offers the chance for another to shine a little more brightly. Shorn of the creative talents of Kevin De Bruyne, the spotlight shifted to Spanish maestro David Silva against Huddersfield, and the 32-year old didn't disappoint.
Silva played created an incredible 6 clear chances for his teammates and completed 90.6% of his passes overall. What makes those completion stats even more impressive is the fact that Silva did the majority of his work in and around the Huddersfield box where space was limited among the masses ranks of Huddersfield defenders.
Of course, City will face sterner tests than a Terriers side playing with their tails between their legs, but the original point remains – Kevin De Bruyne's absence will not be a hard felt one.
Read More: How will Manchester City cope without the injured Kevin De Bruyne?
Wagner's Terriers look terrified
Huddersfield Town could have been dealt an easier hand by the Premier League fixture computer. The machines inner circuitry thought it would be ok to set up back-to-back games against Chelsea and Manchester City for the Terriers' first fixtures of 2018/19, though they could hardly have been given a tougher pair of matches to start their season.
While some would argue that getting two of the trickiest games of the season "out of the way" could spin things in a positive direction, in reality suffering such a ferocious early hammer blow to the squad's self-belief could have far reaching, damaging consequences.
Huddersfield conceded a combined 9 goals in their clashes with Chelsea and City, and the successive maulings are sure to have knees knocking and nerves jangling at The John Smith's Stadium.
The Terriers next Premier League game pits them against Cardiff City at home. It's imperative that they start to undo some of the psychological damage and trauma they would have absorbed in the season's opening weekends and a meeting with the goal-shy Bluebirds is the perfect opportunity to do that.
Follow Free Super Tips on Twitter to stay up to date with our daily tips and predictions or browse more football content on our website: