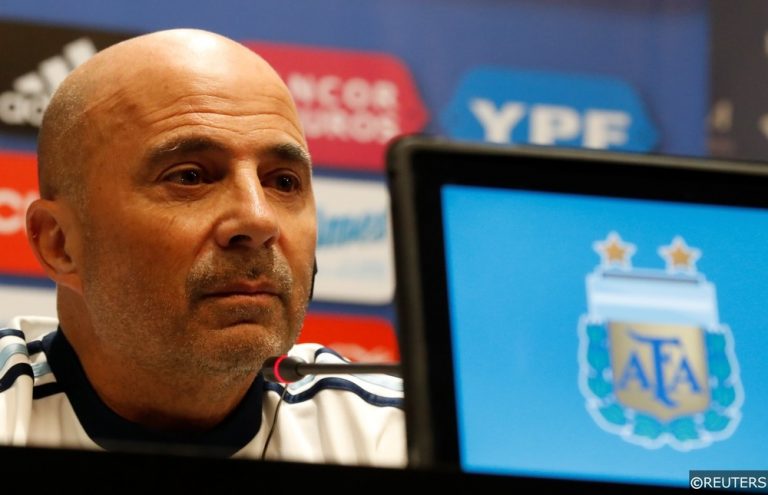 After breaking down Uruguay's fortunate win over Egypt yesterday, neighbours Argentina got off to an even worse start, drawing 1-1 in their Group D opener with Iceland, making it a far from convincing start for the South American contingent at this year's World Cup. In the following article we breakdown the match and look at what went right for Iceland and what went wrong for La Albiceleste.
Be sure to check out our previews of every single World Cup match!
Argentine Starting Line-Up:
Jorge Sampaoli's starting XI was far too pragmatic for the defensive Icelandic block all of the world knew was coming. Starting with both Lucas Biglia and Javier Mascherano at the base of midfield was asking for trouble and showed a lack of bravery from the boss, opting for experience over the profiles available who would have far greater suited the style of game.
It's hard to cristice Mascherano greatly as he was one of the team's better performers and fulfilled his role well as the less aggressive man in the pairing. Biglia on the other hand had very little influence on the match and looked lost at having to go beyond the second line of Iceland's block to try and receive the ball.
To start with Giovani Lo Celso on the bench after the performances he's showed with Argentina and his immense technical ability displayed a lack of guts on Sampaoli's part and rendered Argentina's play through the centre ineffective.
Ever Banega's introduction 54 minutes in, for Biglia, did improve this aspect of play somewhat but even so, Lo Celso is the far sharper of the two at the moment, given Banega's recent injury and for the PSG man to have watched the entirety of a game crying out for him makes little sense.
Angel Di Maria:
Di Maria had a dreadful game and should have been hooked far earlier by Sampaoli. Boca winger Cristian Pavon showed more in his 15 minute cameo than Di Maria did in the entire game and the PSG winger's place in the team surely has to be under fire given the lacklustre performance he put in.
Di Maria ran down blind alleys, rarely beat his man and when he did his centres were poor and punted into the box aimlessly, often without anyone present. He rarely made an intelligent pass inside and his movement was very poor, in contrast to Maxi Meza on the other side who made several dangerous runs in behind, winning a penalty from one.
Lionel Messi: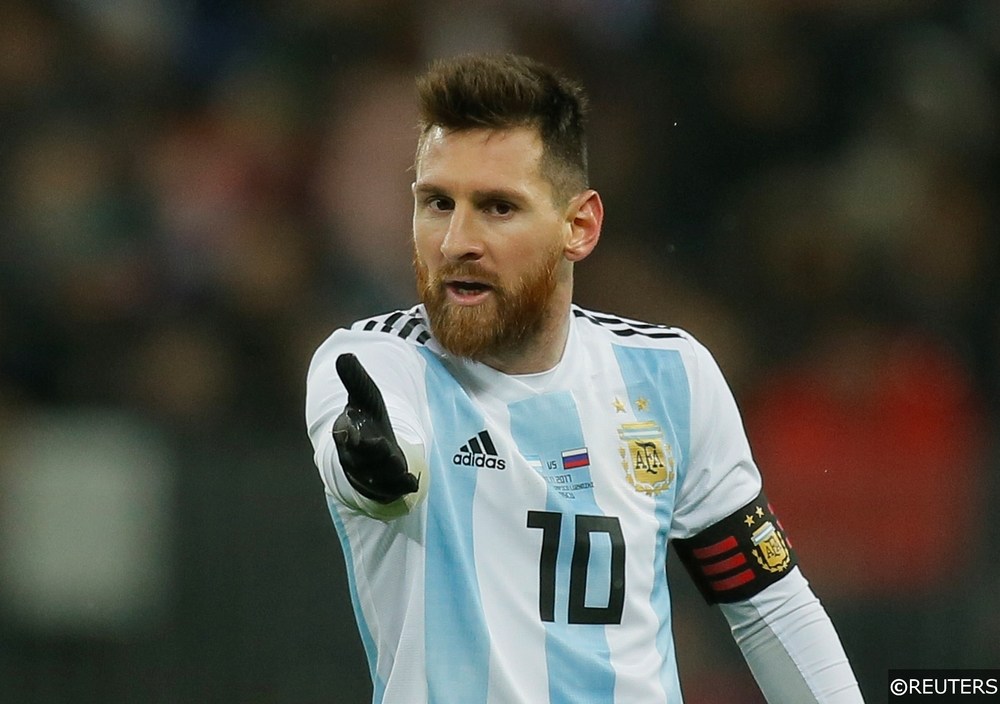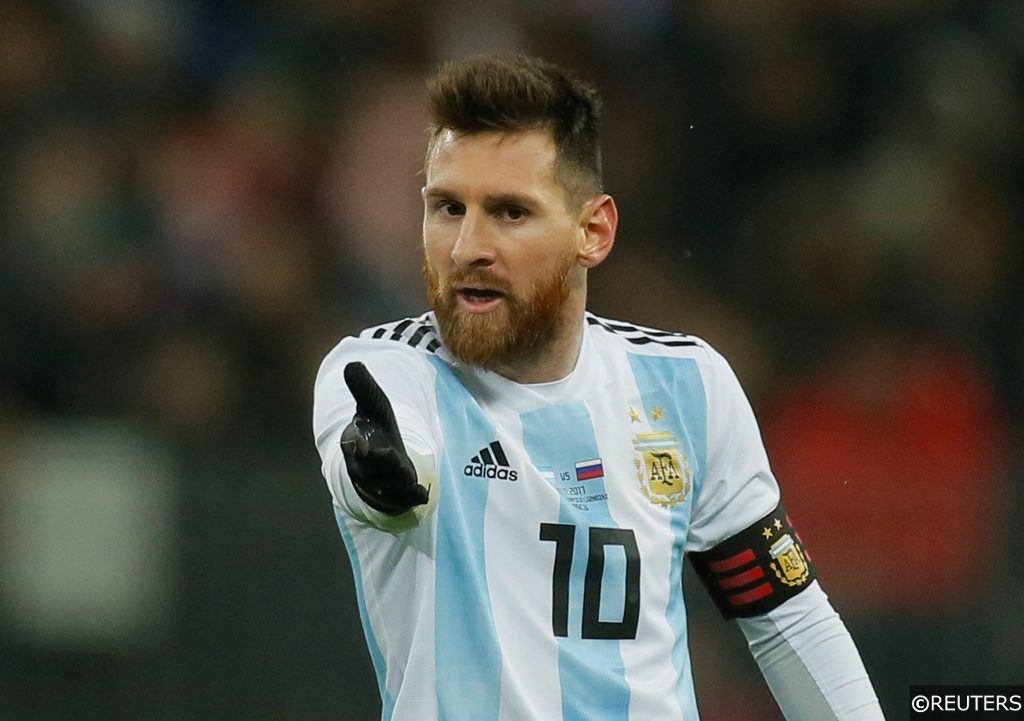 Whilst you can hardly call Messi a problem, he certainly didn't have his best day, despite looking the far most likely to make something happen in Argentine colours. In open play, Messi was far from anonymous and made several dangerous surges through Iceland's block, as well as some rare threaded passes into space.
However, the World Cup is defined by big moments and Argentina's number 10 blew his today, continuing his abnormally poor record from the spot, as well as failing to beat the wall on just about every free kick he took.
Iceland's Block:
It would be unfair to write an entire article on the match and fail to give Iceland some praise, as they put in a simply heroic performance. Heimir Hallgrímsson's troops carried out his game plan to a tee; showing discipline, intelligence and above all else, huge amounts of guts and courage.
Iceland were compact and looked impenetrable at times. They never allowed space to open up in central areas and looked to condense play and then press Argentina when they had nowhere to go. The Icelandic performance was as efficient an example of closing off spaces as you'll see at the competition this year and they thoroughly deserved to take a point.
Alfreð Finnbogason:
Finnbogason had a superb game and it was no surprise to see him have to come off late on given the amount he put into the clash. Without their striker performing how he did, Iceland would have came under far more sustained pressure, particularly in the first half in which he was at his most effective.
Finnbogason worked the channels to great effect and had the better of Rojo for all of the afternoon and Otamendi for most of it. Iceland's strategy rarely saw them look to work the ball through midfield and they instead looked to transition from back to front quickly, something he was imperative towards achieving, winning the first ball often and harrying down stray clearances, allowing his teammates respite and a chance to press higher up the pitch.
Even without the goal, Finnbogason would have been one of the match's strongest performers but the equaliser served to provide the icing on an outstanding afternoon's work for the Icelandic number 11.
Overall Conclusion:
Whilst both sides took away a point each, it's indisputable that Iceland left the turf as the only happy side. This was a match they were expected to lose comfortably but they displayed attributes that make you believe their showing at Euro 2016 was not a one-off. Whilst it'll still be an uphill battle, they've given themselves a fighting chance of reaching the last 16 and their 90 minutes rank amongst the strongest in World Cup debutant history.
As for Argentina, where do you start? After limping through qualification the last thing they needed was a result like this and pressure will now be ignited to ferocious levels back home. La Selección showed nothing to suggest they are real candidates to lift the trophy and if they don't improve on what they produced today, they'll struggle to even make it out of the group.
This is not the most talented Argentine team of all time, granted, but Sampaoli has to at least best utilize the players he has at his disposal and that just didn't happen today. Lo Celso cannot be kept on the bench any longer given the team's dependence on Messi in the creative aspect and we'll surely see him deployed against Croatia; a nation against which technical ability in the centre is going to be imperative.
For Iceland; a remote possibility seized with two hands and clung onto throughout. For Argentina; a big probability thrown away through predictable inadequacy.
Follow Free Super Tips on Twitter to stay up to date with our daily tips and predictions or browse more football content on our website: