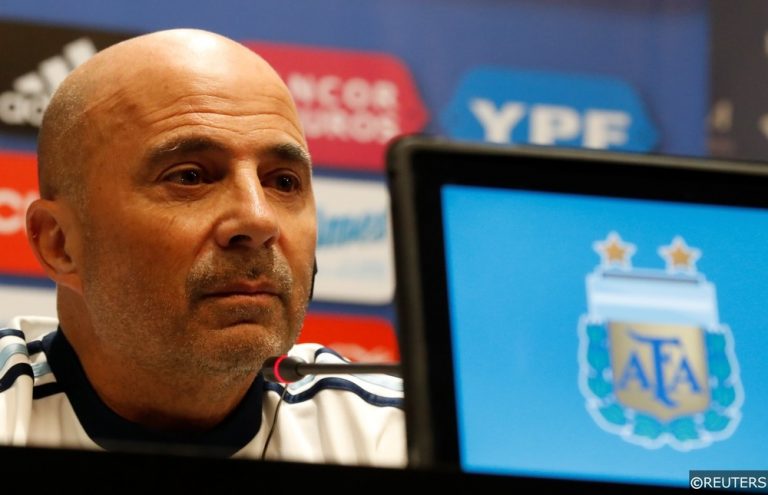 It wasn't pretty and you could certainly argue undeserved but Argentina somehow saved their World Cup skins by claiming a famous 2-1 win over Nigeria in the closing match of Group D via a Marcos Rojo goal at the death. In the following article we take a look at some key pointers to take away from the match.
For other World Cup content, be sure to check out our betting blog.
Argentina's vulnerability:
One of the most concerning traits of this Argentine side is just how long it takes them to react to a setback. In all three matches in Group D so far, Argentina have put in at the very least performances one would consider acceptable, up until the very point they are hit with an opposing sucker-punch.
Indeed, after Nigeria levelled from the spot, Argentina looked a deflated side and once again lacked energy and fight in their play. Though they managed to mount a late rally and build a degree of momentum to find the goal, they will simply have to respond better to adversity if they are to go any further in the competition.
Franco Armani:
Taking into account it was his international debut, Franco Armani put in a strong showing and affirmed that he should be La Albiceleste's number one for the rest of the competition, as most Argentina fans have started from the very start.
In such a high pressure game and following Willy Caballero's horror show against Croatia, Armani did everything you could reasonably ask of him and will surely have gained confidence from his evening's work. His key save to deny Odion Ighalo's effort towards the end of the game was crucial and without it, Argentina would likely find themselves heading home tonight.
Overall Argentina looked more comfortable with Armani between the sticks and he should retain his place for Saturday's clash with Fance.
Marcos Rojo:
Given the showings he's put in so far in the tournament, it's almost unimaginable that we now find ourselves praising Marcos Rojo but Argentina's hero deserves all the accolades being thrown his way.
Rojo's goal was one of supreme quality and one he did unbelievably well to score with the stakes so high. To find the bottom corner so sweetly on the volley requires supreme technique and Rojo displayed exactly that; whilst also fufiling his defensive duties well throughout the 90 minutes.
Excellent Banega, Poor Mascherano:
Against both Iceland and Croatia, boss Jorge Sampaoli got his central midfield pairings totally wrong, leaving the side devoid of creativity and ideas in the build up. Whilst the on-going exclusion of Giovani Lo Celso continues to baffle, Ever Banega certainly grasped his first start in the competition with both hands.
Banega was superb throughout the match and was the only creative tool Argentina possessed whilst playing out from the back. Banega's pass to Messi for the opener was of the highest quality and he made several other inventive, searching balls that threatened to open the game up.
By contrast, partner Javier Mascherano had a dreadful afternoon and his importance to the team personality-wise can be the only plausible reason he remained on the pitch. He lacked courage in his passing, looked well off the pace and made a terrible error to concede the penalty that could have left his country eliminated. Mascherano simply does not look the figure he was in Argentina's run to the final four years ago and his place in the team will surely come under threat if status is not brought into the equation.
Dreadful Di Maria, Promising Pavon: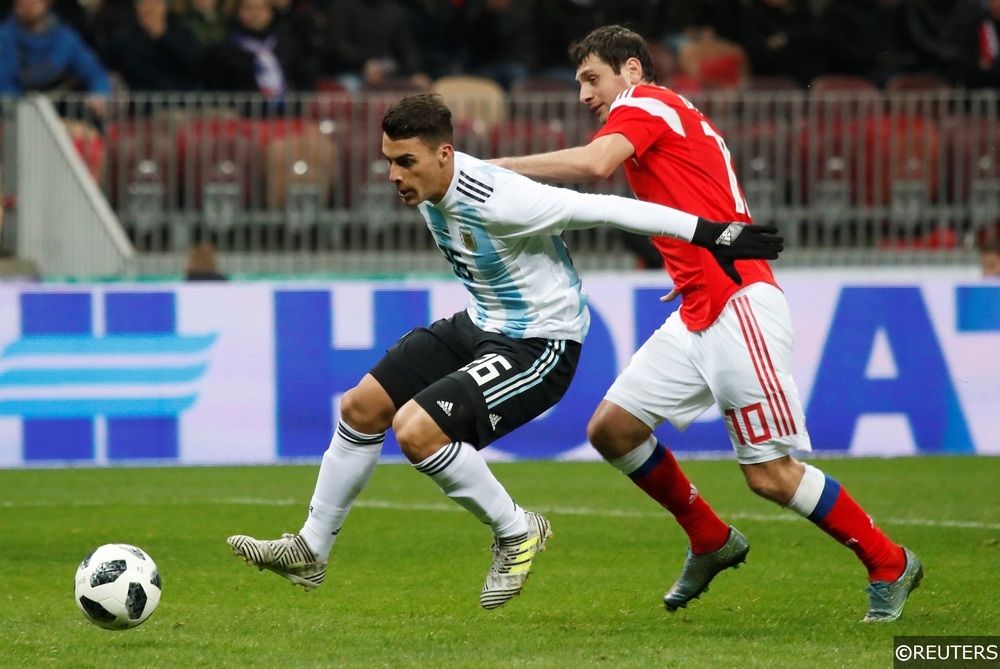 Another man living off what he used to be is Angel Di Maria. The PSG man may have had a fairly strong end to the season with his club, but it's been a long time since he's excelled at international level.
Di Maria far from impressed against Iceland and after returning from his place on the bench against Croatia, he pulled up few trees and will likely be given a watching brief against France once more.
The pressure of playing with the Argentine shirt looks far too much for Di Maria. He rarely beat his man, offered nothing in an attacking sense and even lacked the basic ability of controlling simple balls at times in the second half. Boca winger Cristian Pavon once again showed more his second half cameo than Di Maria did in the entire game and it'd be no surprise to see him preferred for Saturday's crunch match.
Lionel Messi: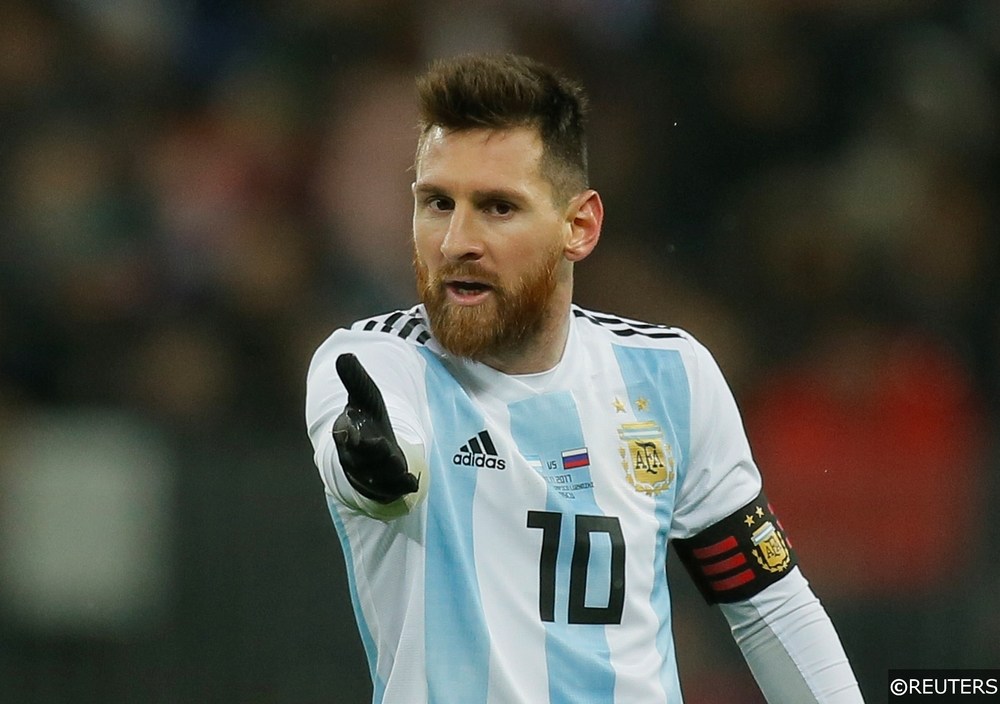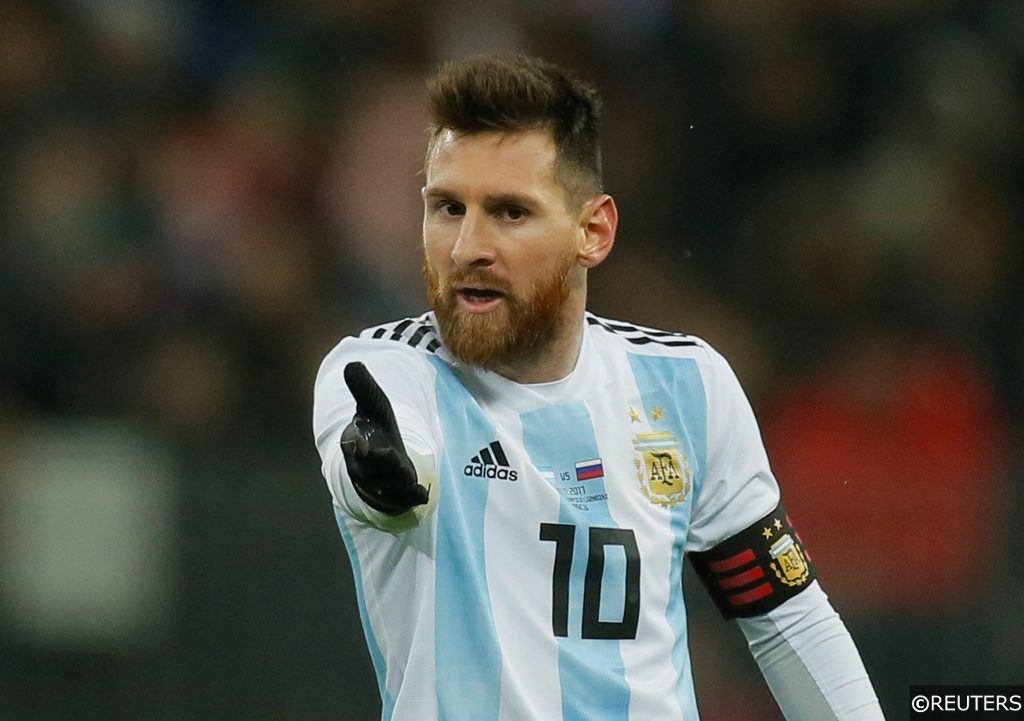 In the biggest of games; the biggest of players have to appear and captain Messi did exactly that, helping to inspire his country once again with an impressive performance. Unlikely previous games, Messi managed to find himself on the ball more often and his showing was much improved on what he's managed to display in the World Cup up until this point.
Messi's goal was excellent, making an intellingent run in behind for the aforementioned Banega to find and to finish so well on his so called weaker foot proves exactly why he's considered one of the greatest players of all time.
Make no mistake; Argentina needed Messi badly today and he more than turned up.
Read more: Ronaldo or Messi: The Eternal Debate
Overall Conclusion:
Realistically, Argentina should be out of the competition and have done nothing to suggest they'll challenge for the crown. Their showing against Iceland was poor whilst the 3-0 defeat to Croatia was a total embarassment.
Nonetheless, no mattter the circumstances, Argentina are through and now must compose themselves and leave what's happened in the group behind them. To win with so much pressure on shows extreme mental toughness and the group once again has to shut out the vindictive Argentine press in order to maintain focus.
There's no doubting there's quality in this squad, but the team have to give more if they are to harbour hopes of a deep run. Winning in such dramatic circumstances can only breed confidence and momentum is on the two time world champion's side now going into the knockout stage.
Backed by their fans throughout, Argentina finally stood up and gave their fans something to shout about. The Argentine contingent that have travelled to Russia has backed their team unequivocaly and may well have the faintest of belief in their team once again, irrespective of it's unquestionable deficiencies.
Follow Free Super Tips on Twitter to stay up to date with our daily tips and predictions or browse more football content on our website: