With the World Cup fast approaching and the dust all but settled on domestic action, fans around Argentina now have their eyes firmly fixed on Russia as La Albiceleste attempt to secure their third crown. In order to gauge the mood in the country, we caught up with Ricardo (Ricky), a Belgrano fan from Córdoba as well as Federico (Feche), a Vélez and Arsenal supporter from Gualeguaychú, as they gave their thoughts on all things football.
For more Argentina related content, be sure to check our breakdown of the squad and 5 Famous Argentina Goals features.
FST: With the club season having just finished in Argentina, are you enjoying a break from the stresses of football or counting down the days until the World Cup?
Ricky: I'm very anxious for the World Cup to start, obviously!
Feche: A little of both, actually. I am eager like always to have the World Cup around the corner but a little break from the domestic football is good for the mind.
FST: People often say that football is lived in Argentina like no other place in the world. What does football mean to an Argentine and in particular, the World Cup?
Ricky: Football is the most beautiful sport in the world, everything is always possible. It's a mixture of passion, love, craziness, intelligence, strategy and luck. Everything together. 22 souls dispute their honour, the power, the territory and the humour of one week. You have to give everything for those in the stands and for the ones next to you. There we are all equal.
The World Cup is a party that you have to wait four long years for. It's the moment in which you expect that everything you dreamed about happens and that your best players give their best. We are all coaches, and we all have strategies and unbeatable squads.
Feche: People say that because it's true! Football here is something for everyone. Every person has his opinion on the national team manager, the players or the tactical approach. It's part of our DNA because since we were young football was played in school or with your friends, at the club or even by yourself just kicking the ball against the wall. No matter what job you have now, you always wanted to be a footballer. And for the World Cup that sentiment just explodes because it's the trophy we want more than anything. It's glory or nothing for us!
FST: What is your earliest World Cup memory involving Argentina and since then, is there one particular moment that stands out as your favourite?
Ricky: My first memories have to be of the God of Goals, Mario Kempes in Argentina 1978 and as for my favourite memory; the unquestionable quality of Maradona  in México 1986.
Feche:  I think the earliest memory that I have is from France 98′ (I was 8 years old) Argentina vs Japan, 1-0, the goal from Batistuta. As for the moment that stood out, it is easy for me; the goal from Maxi Rodríguez against Mexico in Germany '06. Although the win against Belgium in Brazil 14′ in the quarter-final was amazing because finally we broke that curse of falling at that stage multiple times.
FST: A shorter question this time; Diego Maradona was …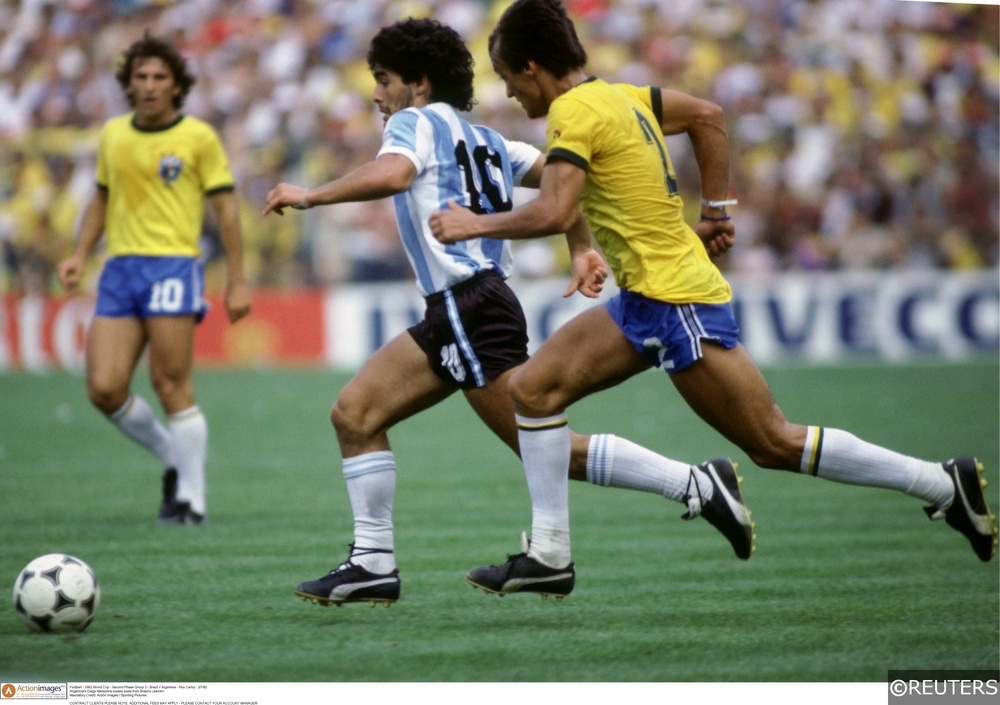 Ricky: Diego was magic and invention itself. A strategist and an executioner. Passionate and of pure quality. He knew each centimetre of the pitch perfectly and could do anything he wanted in any area of it.
Feche: A God on the pitch and a God and a Devil at the same time off the pitch. An amazing player, full of contradictions as a person but who are we to judge him? I don't think the rest of the world could be in Maradona's shoes and do a better job.
FST: And to follow that up; Lionel Messi is …
Ricky: Leo moves perfectly. It's like he's programmed, a PlayStation player! He's a tremendous goalscorer with maximum quality. He does everything right but it looks like he lacks passion sometimes.
Feche: For me, the GOAT. He's been the best player in the world for the last decade at least. Nobody has done that before. Maybe they were the best for three or fours years, maybe five. But ten? Nobody. And Messi is the best Every. Single. Match.
FST: This group of players have made it to 3 consecutive finals but seem to be loved less than other generations who have never made it that far. Why do you think that is?
Ricky: I think this generation lacks the win at all costs mentality other generations with less stars had. That could be why, too many stars in one team.
Feche: This group has 3 finals defeats but in reality the national team has 7 consecutive defeats in finals so I think we put some of that frustration of elder generations on them and it's unfair. And that love for the past it's more anger than love because when those players were actually playing themselves, the same things were said; that we love the previous generation more. It's more like  a "every past was better" sort of thing even if it isn't true.
FST: What's your opinion on Jorge Sampaoli? Can he replicate his success with Chile with his own country?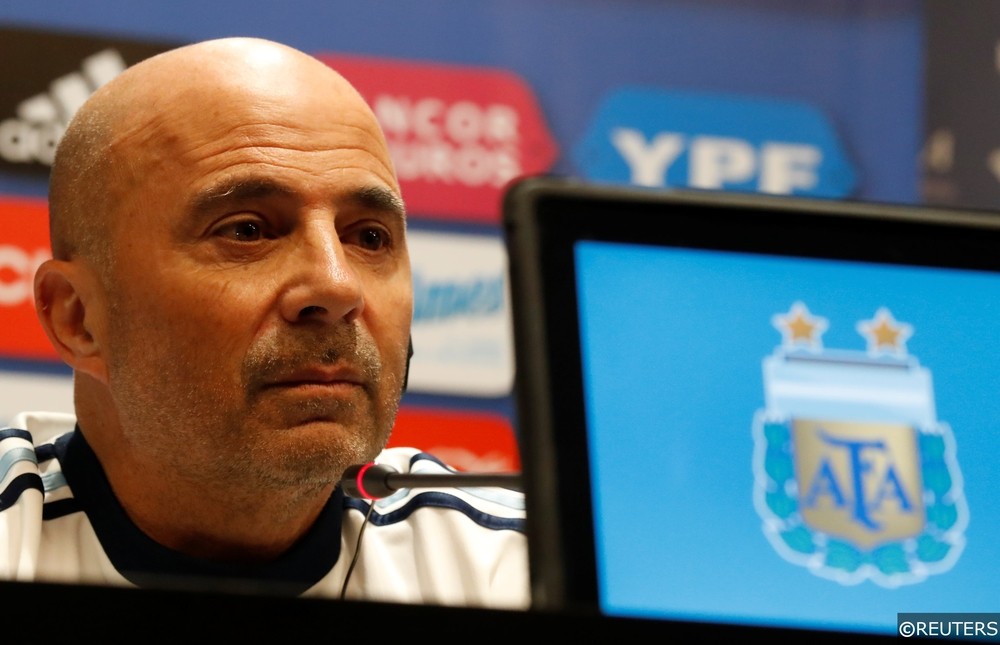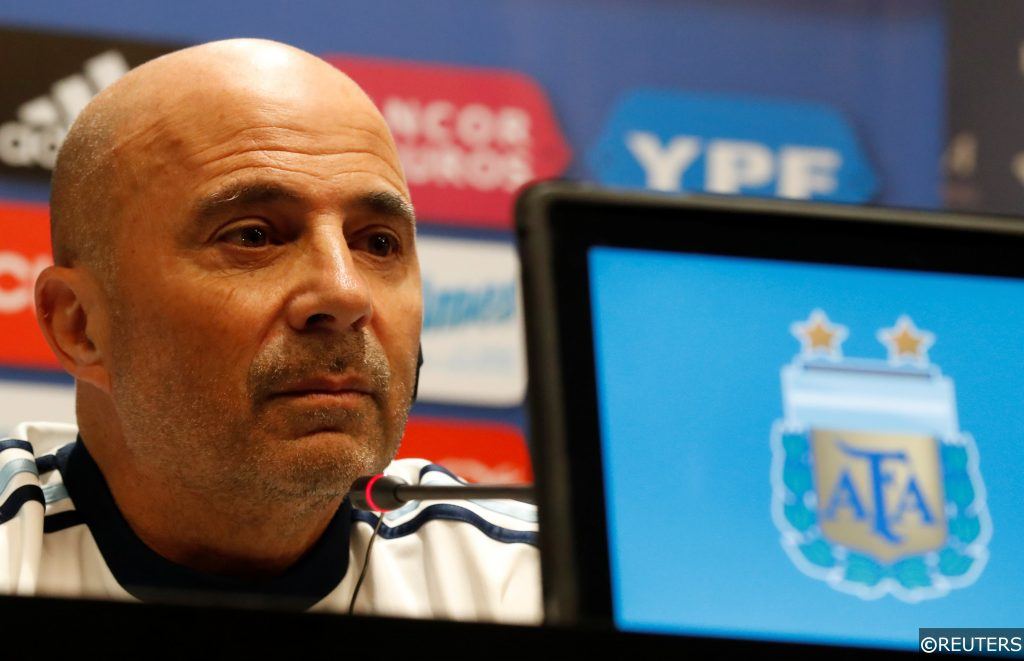 Ricky: I think there's a long way to go for him to be at the level required to be coach of Argentina. I hope he does well even though I'm not sure that he will. He has no reputation here as he's never done anything here.
Feche: My opinion on him is good except for when he talks. I love his attacking mindset but it has been clear that he lets the media influence his decisions on players and tactics a bit too much. He wants to be loved it seems but that is not the way to get it. You want love? Win the World Cup.
FST: Looking ahead to Russia, what's your thoughts on the squad Sampaoli has selected? Aside from Messi, who could play big roles in this team?
Ricky: I think the best players are in the squad. But for me Lautaro Martinez and Icardi deserved a place. I think Banega, Lanzini and Lo Celso will be key.
Feche: Looking at the big picture it's a logical squad despite all the hate that is surrounding it in the country right now. That being said, I can't even begin to understand why Ángel Correa wasn't called. That escapes all rational thinking. Icardi could also be there but at the end of the day it had to be a decision between him and Higuain so we cannot argue. Except from that, every other name is more connected with personal taste, depending what team you like or not. Like always.
FST: Obviously it's in the striking department where most debate has been generated. Should Icardi be on the plane, too soon for Lautaro Martínez? Who should be the number 9?
It may be too soon for Martinez, but who could be amongst the potential breakout stars in Russia?
Ricky: The number 9 has to be Higuaín or Agüero even though Icardi and Lautaro would have been great options as well.
Feche: Icardi should be but like I said earlier the decision was him or Higuain so it's Sampaoli's taste that decides. My favourite number 9 was Icardi but it's not the end of the world if he isn't in the squad. I think it is too soon for Lautaro, his time will come, after this WC most likely.
FST: Most of our readers are English; how do you rate our chances going into the World Cup? How would you feel about an Argentina v England match-up? Do you consider us rivals?
Ricky: I think England have a great squad, but they have to call that kid from Norwich, Maddison, who is a brilliant midfielder. I would love an Argentina vs England game, it's a beautiful derby. I consider us rivals but I have to say I think we are a little bit better.
Feche: I love English football (well, except Tottenham) but I think that despite some really good players, the lack of tactical awareness that makes the Premier League the best league in the word always prevails in this type of tournament; where every detail matters. Also Gareth Southgate doesn't inspire confidence at all. I do believe that at the next World Cup England should be candidates if the young players that are winning almost every youth tournament get the chance to play at the top level, be it in the Premier League or abroad.
Argentina vs England; it's a derby. An important one. I don't know if I want to play against England. Sure, I want to win against you but the idea of losing doesn't seem nice!
FST: All things considered, what would constitute a successful World Cup for Argentina? Is it really a champions or failure outlook?
Ricky: We have to be champions. Argentina is always condemned to this champion or failure thing. It's not good but we all feel it that way.
Feche: Honestly, getting to the quarters would be an excellent tournament all things considered, but in this country and especially with having Messi. it's win the trophy or don't bother returning home.
FST: To finish off with, your predicted World Cup champions, in one word only, are:
Ricky: Spain.
Feche: Brazil.
Thanks to both Ricky and Feche for taking the time to talk to us and we hope you've enjoyed reading opinions directly from Argentina. Be sure to follow Feche on Twitter here, as well as checking out more World Cup content on our betting blog.
Follow Free Super Tips on Twitter to stay up to date with our daily tips and predictions or browse more football content on our website: