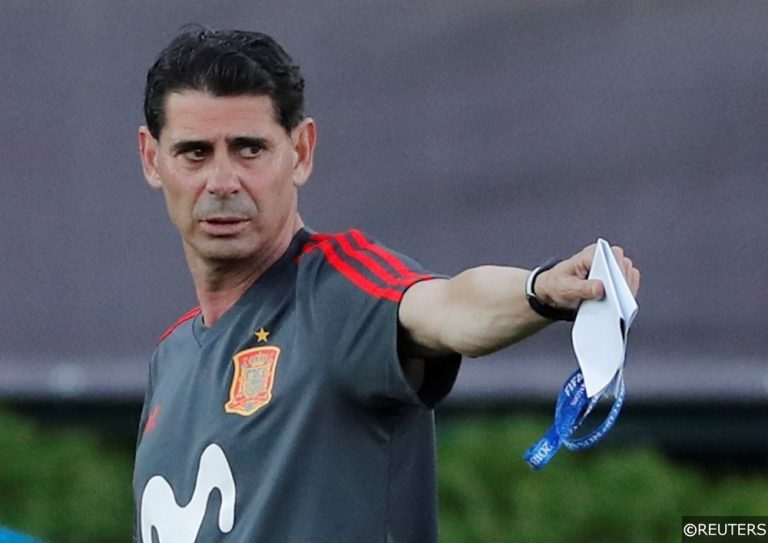 Content Editor at Free Super Tips, Alex was born in the shadow of Old Trafford and is an avid Man Utd fan. After graduating from university he combined his love of football, writing and betting to join FST and now closely follows goings-on in all of the top European leagues.
A week can be a long time in football and already this one must feel like an eternity for Spain and a talented team that only three days ago was full of confidence and seemingly well prepared for the start of the 2018 World Cup. However a dramatic turn of events has seen Real Madrid-bound coach Julen Lopetegui depart and Spanish legend Fernando Hierro drafted in to lead La Roja in Russia.
On Friday, Spain take on Portugal in their opening group match and only then will we start to get an idea of just how badly this whole bizarre episode has affected things in the Spanish camp.
What has the reaction been like in Spain?
La crisis de Krasnodar: así fueron las peores 19 horas en la historia de la selección #ESP https://t.co/hEdfUHiVI2 Vía @jfelixdiaz pic.twitter.com/DdSSxEeZbV

— MARCA (@marca) June 13, 2018

As is invariably the case in all things connected to Spanish football, the reaction has been very different in Madrid and Barcelona. The general consensus seems to be that the players were keen for Lopetegui to stay on but Madrid-based Marca, Spain's largest sports newspaper is still talking up the side's chances in Russia and is portraying Fernando Hierro as a safe pair of hands and the perfect man to ride out the storm.
However the Catalan press and many fans of a non-Real Madrid persuasion have been quick to point the finger at Los Blancos and particularly their president Florentino Perez for handling the situation badly and potentially destroying Spain's World Cup hopes. Suggestions Portuguese super agent Jorge Mendes, whose client list includes not only Julen Lopetegui but a host of Real Madrid players, contributed to the mess have also been widely shared.
One thing everyone seems willing to agree on is that this is the biggest crisis to hit the Spanish national team but opinion is divided on who must carry the can. Julen Lopetegui is not regarded as blameless by any means but Spanish Football Federation president Luis Rubiales has certainly not come out of this well with the majority opinion seeming to veer towards the idea that by sacking Lopetegui he has only created a bigger problem and has harmed La Roja's World Cup chances.
Read more: Spain's World Cup 2018 Timeline
Why Fernando Hierro?
OFFICIAL | Fernando Hierro to assume role as Spain Head Coach for the 2018 Russia World Cup https://t.co/r2vHeLAKxS pic.twitter.com/2TZjVfFypQ

— Selección Española de Fútbol (@SeFutbol) June 13, 2018

The concept of hiring a new coach, just 48 hours before your team's first World Cup match is virtually unprecedented. Certainly the logistics of thrashing out a deal with somebody outside of the Spanish set-up not to mention outside of Russia, and then getting them over to Sochi in time to properly prepare the team for what is a very tough opening fixture, made it more logical to look for someone inside the Spanish Football Federation. Betis coach Quique Setién and the recently out of work Quique Sanchez Flores were briefly mentioned but Spain Under-21 boss Albert Celades and Sporting Director Fernando Hierro were the most obvious candidates.
As a legend of the Spanish national team and someone who went to four World Cups, Hierro was seen as the wiser choice to handle the situation and ride out the storm. Certainly he should immediately command respect as one of the standout Spanish players before the golden generation came and won everything between 2008 and 2012. He is widely viewed as a strong character with natural leadership skills and ought to be well equipped to focus minds in the dressing room and go some way to healing any rifts which may have cropped up over the dramatic events of the past couple of days.
Is he the man for the job?
Nobody can doubt Hierro the man but the former Real Madrid and Bolton defender is yet to prove himself as a coach and has only recently dabbled in management. 11 years passed between the end of his playing career in Lancashire and him taking the top job at Real Oviedo in the Spanish Segunda Division in 2016. He only lasted one season in Galicia before leaving by mutual consent exactly one year ago after failing to guide Oviedo to the play-offs.
His Oviedo side's style of play was also widely criticised, which makes him a somewhat illogical choice to take over a Spanish team that has played some cracking football under Lopetegui. Clearly Hierro, who was re-appointed as the Sporting Director of the Spanish national side in November last year, will have far more gifted players to work with this time around but he still has the feel of a reluctant coach having only managed a team for one season despite having recently reached his 50th birthday.
The same though could loosely be applied to Vicente del Bosque, whose managerial career was a stop-start affair before he guided La Roja through its most glorious period. Hierro clearly has been thrown in at the deep end but most of Spain's preparation for this tournament has been done and it's unlikely he will try to tinker with it too much or really try to enforce his own approach on this team in such a short time period.
Read more: Spain's Greatest World XI featuring Fernando Hierro
How will this affect Spain's World Cup chances?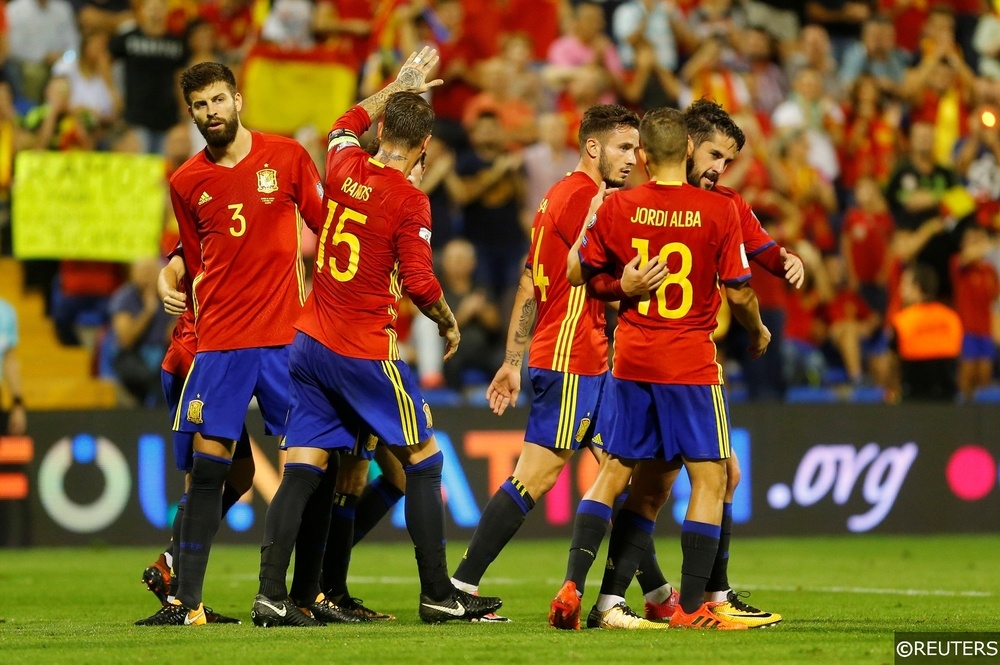 It's hard to see how any of this has done anything but harm Spain's chances of winning the 2018 World Cup. They have been largely imperious in qualifying and in friendly matches over the past two years and it had the feel of a settled, happy camp before the dramatic events of this week unfolded.
One concern is that this will have totally changed the dynamic in the dressing room. The notion that the Real Madrid players were aware of Lopetegui's move to the Bernabeu before not only the rest of the team but their own federation is a troubling one and has the potential to create an element of mistrust. Hiring a Real Madrid legend to take over may not seem the best approach to heal that but Hierro is widely respected and should have no problem gaining the trust of the Barcelona players and the rest of the Spanish squad. He is somebody that everyone will be familiar with but purely in terms of his ability as a coach and a tactician, all the evidence would suggest that he lags behind Lopetegui.
The hope of course is that this will have a galvanising effect and that the adversity will ultimately bring the squad closer together. Hierro is perhaps as well equipped as anyone to do that but rifts and factions are certainly not uncommon in the Spanish national set-up so he will have to manage the situation carefully.
He also has a wealth of experience in his camp, which should make things a bit easier. The role of captain Sergio Ramos and fellow veterans of the 2010 success such as Andres Iniesta and Gerard Pique now seems more important and to an extent, they may be able to self-manage the situation and ensure that Lopetegui's carefully made plans are followed through even with a new man at the helm. The opening couple of games should tell us plenty as to whether the storm will quickly blow over or whether this fiasco could grow into a real World Cup nightmare for a much-fancied Spanish side.
Follow Free Super Tips on Twitter to stay up to date with our daily tips and predictions or browse more football content on our website: