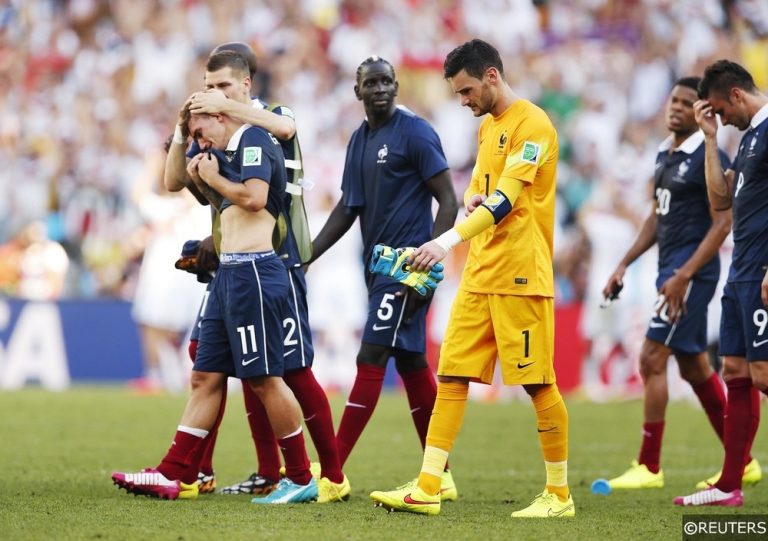 As one of the big boys on the international football circuit, France rarely go into a major tournament without being fancied. A recent 'Which Country Will Win the World Cup' poll conducted by Reuters revealed that France were the third most fancied country ahead of the 2018 renewal of the jewel FIFA's crown, while if you were to ask people to name the few countries that they think have the best chance of lifting the trophy in Russia this summer, nine out of ten would likely mention the French.
Read More: World Cup 2018: Les Bleus' boss puts his trust in youth
It's not often that Les Bleus' are without a highly talented squad, so it's easy to see why punters and fans alike often rate the chances of the French national ahead of the World Cup. What's more, historically, France, who are one of only eight nations to lift the famous trophy, are one of the competitions' best all-time performers, having reached the semi-finals on no less than five occasions, a record that can only bettered by Italy, Germany and Brazil.
If we bring the European Championships into the picture, France become even more successful. All told, France have reached the semi-finals at a major tournament on no less than ten occasions. Again, that is a record that can only be bettered by Brazil, Italy and Germany. With three major-tournament victories under their belts, the French are very much a team to take seriously.
However, the fact that they've only ever seen their team lift a trophy on home soil, will surely worry Les Bleus' fans. France hosted when winning the 1984 European Championships, the 1998 World Cup success also came in their own backyard, while the same can be said for their victory at EURO 2000. In total, they've reached five major finals, only one of which has taken place somewhere other than France. Les Bleus made it to the 2006 World Cup Final in Germany, though they were defeated by the Italians on penalties.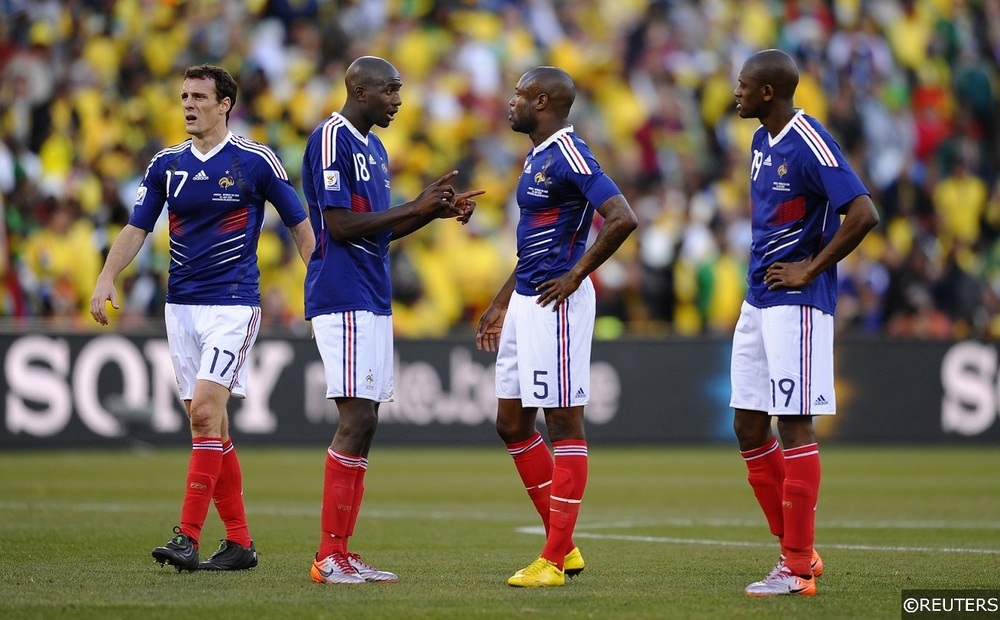 It may also be a concern for the people of France that their side has very rarely performed well outside of Europe. They may have reached the semi-finals at the World Cup on five separate occasions, but only one of those tournaments was hosted by a non-European country. In 1986, Les Bleus reached the semi-finals outside of Europe for the first and only time. Until 2014, the French had never managed to get past the groups when competing outside of Europe, while they've not advanced further than the quarters in 22 years.
Prior to competing in Russia, France have been to six World Cups outside of their own continent and they've managed to make it past the groups just twice; when reaching the semis in 1986 and when reaching the quarter-finals in Brazil four years ago. Furthermore, Les Bleus have never featured in the final when playing anywhere other than Europe, while they have only ever made the last two on one occasion away from their own country, despite having featured at 12 World Cups outside of France.
France's complete record at World Cups outside of Europe:
1930 (Uruguay) – Knocked out in the groups
1978 (Argentina) – Knocked out in the groups
1986 (Mexico) – Knocked out in the semi-finals
2002 (Japan) – Knocked out in the groups
2010 (South Africa) – Knocked out in the groups
2014 (Brazil) – Knocked out in the quarter-finals
Records are of course there to be broken. Les Bleus have generally fared poorly at World Cups outside of their own continent, while they've been nowhere near as prolific when playing outside of France in major tournaments, but that doesn't mean that they cannot go all the way in Russia, though there can be no denying that, until now, France have been a nation who've got better the closer they've got to home.
Follow Free Super Tips on Twitter to stay up to date with our daily tips and predictions or browse more football content on our website: