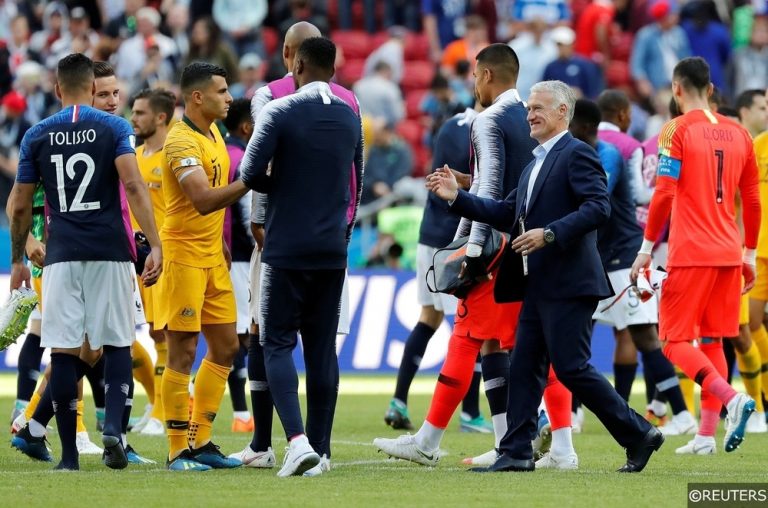 If Les Bleus are to advance to the knockouts in the manner that their pre-tournament price-tag suggested, then they're going to need to awful lot more than when rather fortuitously getting the better of the Australians on match-day one. On the face of it, the Group C favourites, who managed to do what other big nations such as Argentina, Brazil, Germany, Spain and Portugal couldn't by taking three points from their opening fixture, got their campaign off to the perfect start, though the result didn't exactly match a performance that was somewhat lacklustre.
Although they dominated the game in terms of both possession and shots taken, Didier Deschamps men didn't perform as many expected, or rather their task wasn't anywhere near as simple as their pre-match odds of 1/4 would've had people believe. The sparks weren't flying, the intensity was lacking, while clear-cut chances were nowhere to be seen. In short, given the amount of attacking talent in their squad, the French were fancied to obliterate the Australians, but they did quite the opposite.
Read More: World Cup 2018: How did Mexico beat Germany in Group F opener?
Lack of creativity
The signs were positive when Teenager Kylian Mbappé forged an early opening for France on just two minutes, but that was the first and last real sight of goal during the opening half for Les Bleus. After keeper Matt Ryan was forced to help Mbappé's strike behind, the Australians must've anticipated an onslaught from the French, though it never really arrived. The Brighton man in between the sticks for the Aussies was rarely troubled before half-time, while he wasn't overly busy during the second 45. In fact, it was the Socceroos who came closest before the break when a free kick was deflected towards the bottom corner of Lloris' goal, but the Les Bleus captain reacted well.
It was also apparent that France lack someone in midfield who can really unlock the door. N'Golo Kante is in the side to win the ball, break things up and feed those who can get things going offensively, though he needs to have players around him capable of doing creating scoring opportunities. Paul Pogba is a wonderful technician; he comes up with eye-catching touches, can step the challenges and is rarely fazed when in possession of the ball, but rarely did he come up with something that hurt the Australians. Bayern's Corentin Tolisso, who got the nod to start as the third midfielder, also failed to create much.
Keeping the above in mind, Deschamps may shuffle the pack slightly. A change of shape could see Thomas Lemar or Nabil Fekir (or both) feature more prominently. Both Lemar and Fekir can pick up the ball in deeper areas and create, so the boss could look to one of those to make something happen on Thursday.
Width is key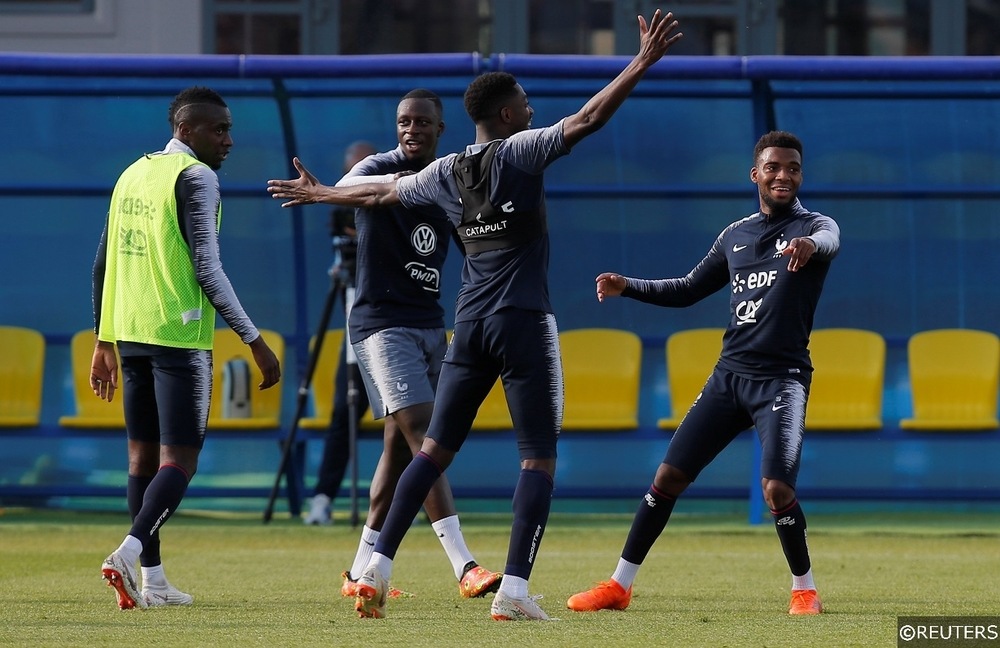 Prior to the tournament, during the warm-up games, France utilised the wings effectively. In each of their friendlies leading up to the finals in Russia, Deschamps men hurt teams by spreading the ball quickly, letting their explosive players surge forward before getting service into the box. However, such an approach remained largely elusive in Kazan on Saturday.
Having seen how the Peruvians became exposed at times against Denmark, the French should fancy themselves to do far better offensively in their second fixture, though they will need to revert to utilising the wings. Peru showed that they're no mugs, despite losing to the Danes, though they did leave themselves exposed at the back at times, especially in the full-back areas. With exciting, powerful runners in their squad, Les Bleus have the tools, but they must use them.
Read More: France's Best Ever World Cup XI
After a performance that was average at best, Deschamps could be looking to switch things up. France did of course take maximum points from their opening game, while it remains early days, though the manager will almost definitely want to ensure that his team threaten more in the final third. With the wings likely to be key, changes could be made in the full-back areas.
During their pre-tournament fixtures, Les Bleus' full-backs provided a constant source of creativity by overlapping and delivering service into the box. Unfortunately, that wasn't the case against Australia. Pavard and Hernández were preferred to Sidibé, who had been nursing a slight knock, and Mendy, presumably for defensive reasons, though that pairing had a particularly limited impact when getting on the ball in the more advanced areas. The more explosive, attack-minded duo could now return to the starting XI.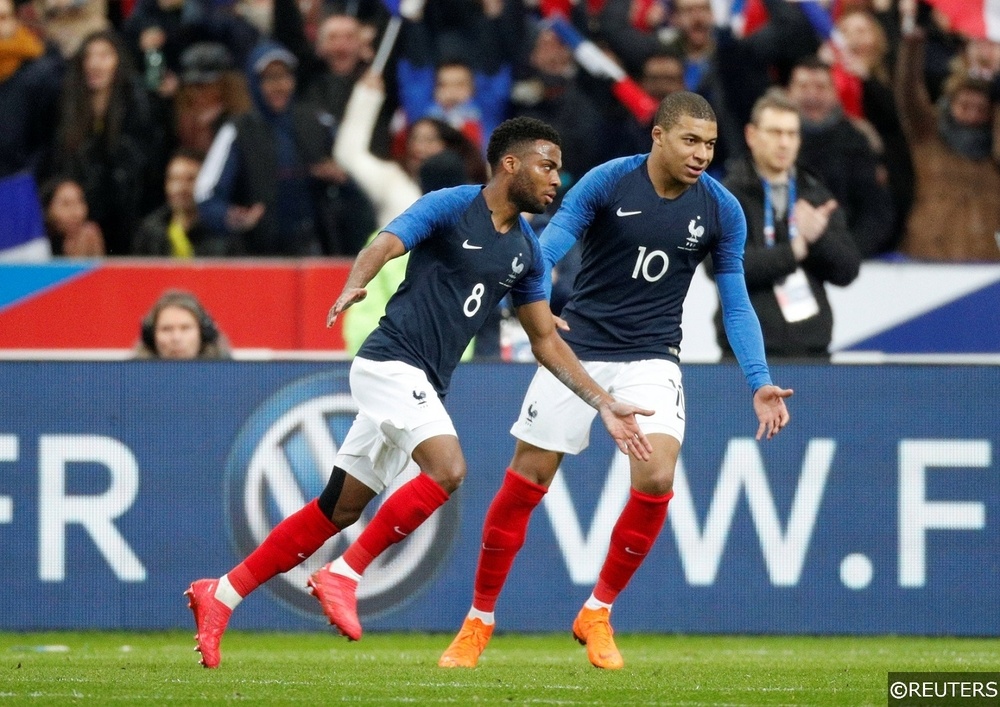 Both Sidibé and Mendy are known for bombing on and offering a supply line into the box, so Deschamps may just switch his full-backs ahead of Thursday's game in Yekaterinburg, especially having seen how Peru vacated a lot of space in the wider defensive areas last time out.
Guarding against the counter-attack
Guarding against the counter wasn't something that France didn't have to worry too much about in Kazan, as the Australians weren't overly adventurous, though, much as they did during their warm-up fixtures, they did experience a few dodgy moments at the back.
Being sharp at the back wasn't the biggest concern against the Aussies, but it might just be against the Peruvians, who showed a real willingness to get bodies forward against the Danes. Peru will go into the second round of games knowing that they need something to keep their hopes of qualifying for the knockout stages alive, so they're expected to get forward, especially if they're opening performance is anything to go by. With pacey players in their attack, the South American side could easily catch out a Les Bleus back-line that has rarely been in top-top shape. Umtiti, who clumsily allowed the Aussies to draw level when handling a cross in his own area, Varane and whichever full-back combination is selected to play will all need to be wary of getting caught out by a Peru attack that looked far from slouches last time out.
Follow Free Super Tips on Twitter to stay up to date with our daily tips and predictions or browse more football content on our website: