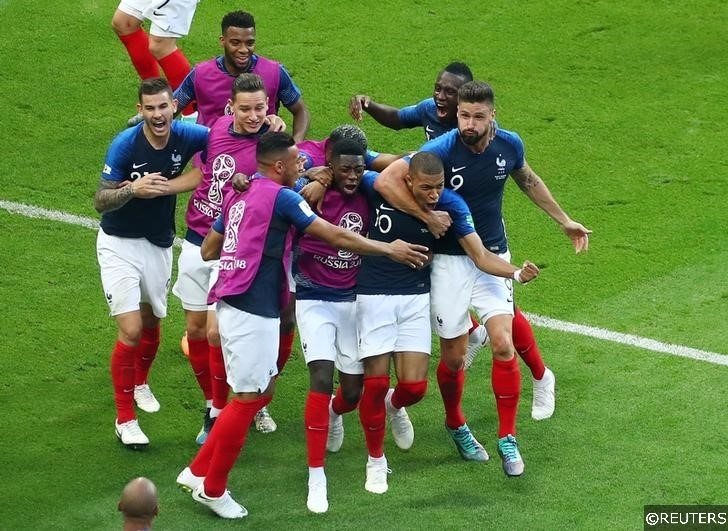 With two gazelle-like moves, French teenager Kylian Mbappé ensured that France are on their way to Nizhny Novgorod. After getting the better of Argentina on Saturday, South American opposition is once again the order of the day for the French, who've earned themselves a quarter-final showdown with Uruguay. For most of the opening half in Kazan, there was an ebb and flow to the first of eight last-16 ties in Russia, though it took the PSG youngster just four second-half minutes to send a sorry-looking Argentina out of the competition.
France are still yet to deliver a complete performance, they had the good fortune of bumping into a poor Argentina side and there will certainly be tougher challenges ahead, though Les Bleus still improved on what was ultimately a lacklustre group-stage performance by scoring four goals on route to the quarter-finals.
Read More: World Cup 2018: Argentina out after 4-3 defeat to France
Improvement required, improvement delivered
When watching France during the groups, it was easy to arrive at the conclusion that they needed to do an awful lot more. The build-up was slow, attacking direction was lacking, while the intensity expected from such a powerful side was rarely present. Argentina also stuttered during the groups, even more so than Les Bleus, though improvement was needed if Didier Deschamps men were to avoid an early exit.
After only a few minutes in Kazan, it was evident that France had stepped up a gear; they were moving the ball far quicker, appeared to be direct, while an attacking intensity was present right from the start. When Kylian Mbappé surged forward at pace early in the first half, Argentina looked in trouble, and although Les Bleus didn't exactly hand out a thrashing, they certainly improved on their rather weak group stage efforts.
To say they stepped it up a gear is probably an understatement. Again, though they didn't exactly run away with proceedings, France were far more threatening that Argentina, who continued to wait for a moment of magic from their main man Messi. Not only did they score more than double the number of goals managed during the groups stages, but in terms of both attacking intent and the speed at which they operated, Didier Deschamps' men took it up several notches in Kazan on Saturday. If they can go up another gear, France could be tough to stop, though there are still areas in which the 1998 champions can improve.
Argentines played into Les Bleus' hands
For all their intensity and direction improved, France were helped massively by the fact that Argentina played somewhat in their hands. The South Americans battled hard, while they certainly didn't give in, though their tactics were a tad naive. With the ferocious pace of wonderkid Mbappé, alongside the clever movement of Griezmann, Les Bleus are always going to be a threat on the break. Too often did the Argentine back-line leave space in behind, while they were caught out in possession and left flat-footed a few too many times, especially early doors. It was of course down to France to take advantage, and that they did, though had the South Americans looked to frustrate, France's creativity problems, which were evident during the groups, may have once again come to fore.
Mbappe continues to be key player
Read More: Have France found the missing ingredient in Kylian Mbappé?
He may be just 19, and he may be a relatively inexperienced player at international level, but the explosive Kylian Mbappé, whose role has already surpassed that of an apprentice, is proving to be Les Bleus' key player in Russia. Anyone who's watched France at this World Cup can see that, even at such a tender age, the youngster is the main man. If the French are to enjoy further success in at this World Cup, then they need to get their number ten on the ball as often as possible.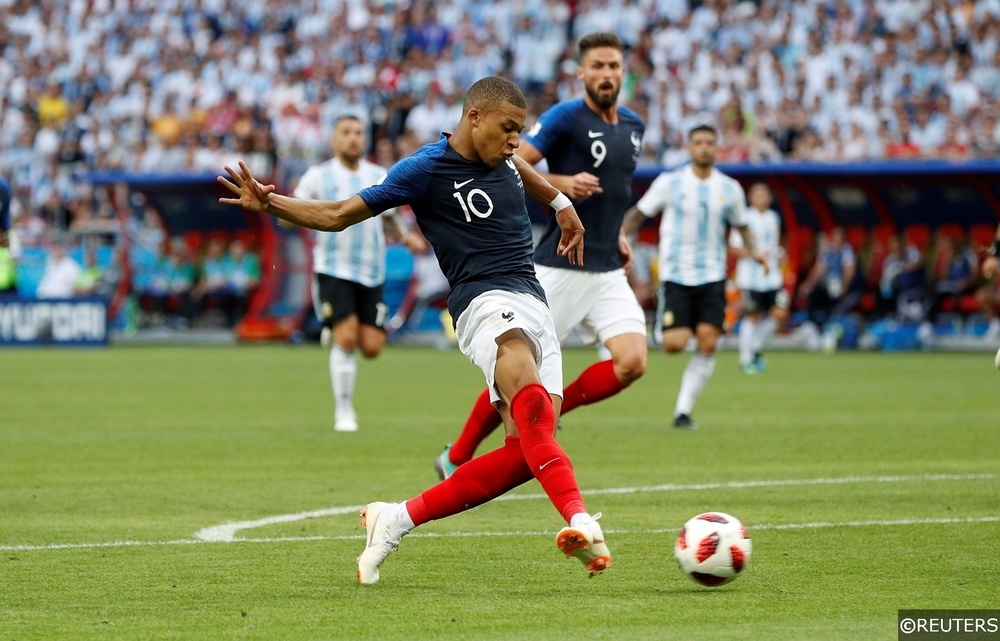 Despite not seeing anywhere near enough of the ball during the groups, Mbappé, who on Saturday become the first teenager to score two goals in a World Cup match since Pele in 1958, showed glimpses of what he can do, but he well and truly announced himself on the biggest stage against the Argentines. With both raw pace and the ability to turn players inside out, the PSG forward is an absolute nightmare for defenders to face, as he showed when bursting clear before winning a penalty and then going on to score twice in Kazan.
After four matches, the 19-year-old, who wasn't even born when France lifted their one and only World Cup in 1998, has three goals to his name. If his teammates can regularly get him on the ball in the final third during the quarter-final, then Mbappé can continue to be France's most prominent source of attacking joy, while his goal-tally may just continue to rise.
Tougher tests await
What the French cannot afford to do now is relax. Les Bleus will go into their quarter-final fixture with Uruguay, which is set to take place in Nizhny Novgorod, off the back of their best performance in Russia so far, though they simply cannot take their foot off the accelerator. Uruguay, as they've shown time and time again, are no mugs. Beating a leaky Argentina side is one thing, but getting the better of a hard-working, organised and resolute Uruguayan team is likely to be much harder.
Follow Free Super Tips on Twitter to stay up to date with our daily tips and predictions or browse more football content on our website: