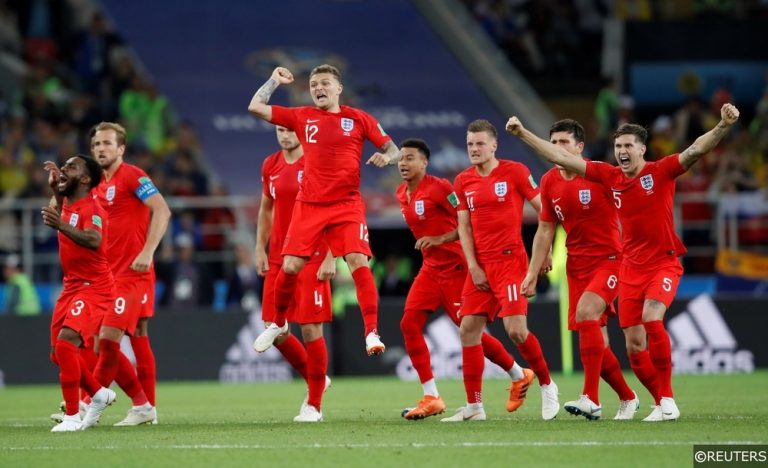 So we have entered into the final week of this years World Cup and whether you believe it is coming home or not, the fact remains that England are one of the four remaining sides in with a chance of winning the tournament. It is quite the turnaround for the side who was supposed to be in transition following the end of their golden generation, but are we heading into a new golden age of English football? And can the same be said for France? Is this the last chance for the golden generations of Croatia and Belgium? Read on as we discuss all this and more.
England:
Read More: Belgium vs England: Golden Generations Compared
It is generally accepted that the golden era for England was from the 2010 until 2016. It was a side who achieved so much domestically and with the side at one stage ranked second in the world behind Brazil, there was much to be hopeful about. However, we all know how this one ended. Quarter-finalists in 2002, 2004 and 2006, it was a side which massively underachieved.
As early as France 1998 there was talk of what needs to be done to bring the talent of English footballers up to the level of those produced in other countries. Many highlighted the success of the French side and attributed it to their national football centre in Clairefontaine. Although it took years to bring about, St George's Park was finally opened in 2012. Sure, it is not the only reason, but with youth football seemingly revitalised in the country, it is hard to say anything other than it has been a major success. In the last two years alone the England Under 17 side has won the World Cup, the Under 19 side have won the European Championship, the Under 20 side have won the World Cup and the Under 21 side reached the semi finals of the European Championship.
That Under 21 run was led by the current man in charge of the senior side, Gareth Southgate, and it is clear the players won plenty of favour with the boss as they have graduated into the current set up. It is clear that the side should be better in another four years when they have had the opportunity to develop a little more, but why wait? As Southgate said himself, you don't know what will happen with injuries and form, so why not go for the big prize whilst it is right there in front of you?
France:
Read More: Revisiting the Golden Age of the French National Team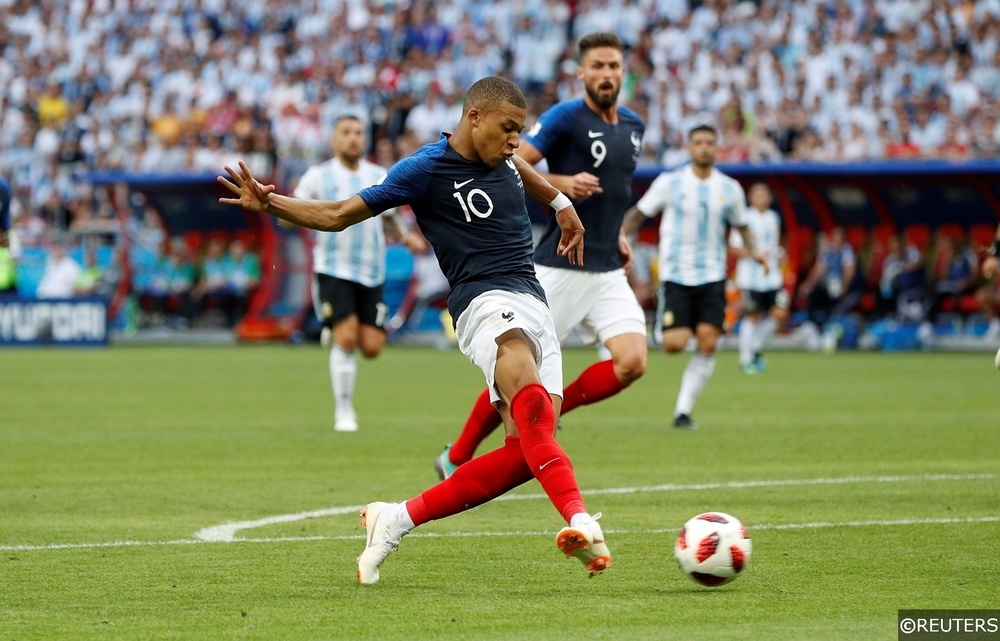 Much like the England side, France were thought to be in a period of transition with lots of exciting young prospects still finding their feet in the international scene. Although they might not be at the peak of their powers just yet, their performance since reaching the knock out stages of this competition have been pretty impressive and with young sensation Kylian Mbappe terrifying defenders almost every time he touches the ball, it shouldn't really be a surprise they have done as well as they have.
Didier Deschamps has an embarrassment of riches in almost every position and with the likes of Paul Pogba, Ousmane Dembélé, Raphaël Varane, Samuel Umtiti and Thomas Lemar all established already and all aged 25 or under, they have a spine of a team which already looks pretty special. Even if they do fail to make the final, the quality in the squad is so high that it is surely just a matter of time before they join the teams from 1984 and 1998 in the French history books as the finest teams they have ever produced.
Belgium:
Read More: How does Belgium's 2018 World Cup Squad Compare to 2014?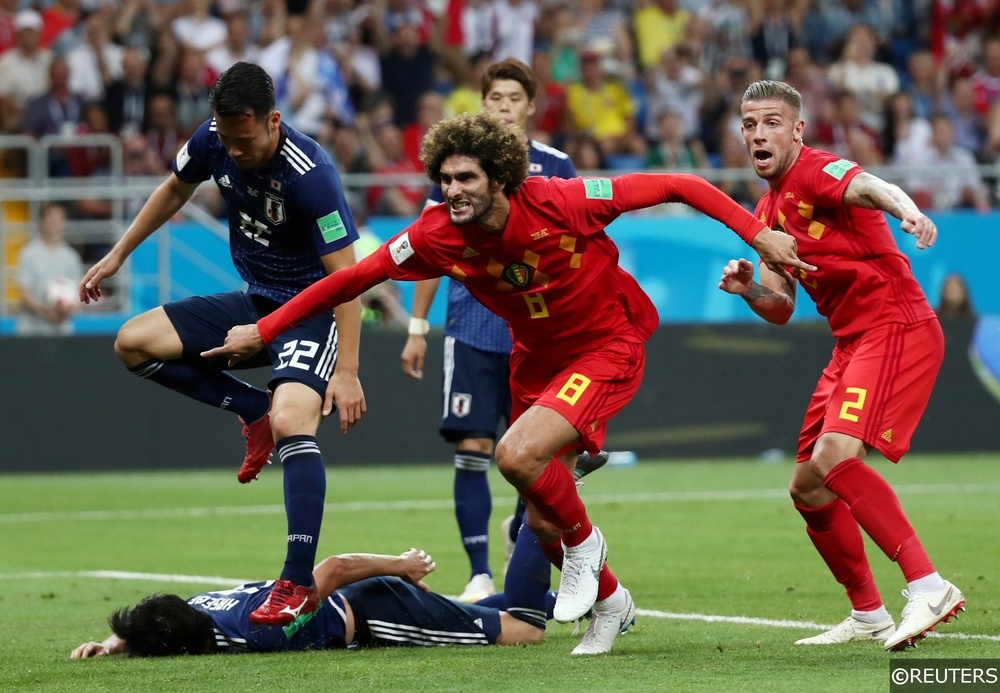 The Belgium squad is another one which is awash with talent. Man City star Kevin De Bruyne is the Rolls Royce sort of midfielder who seems to make the game look so effortless. He has all the tools at his disposal, yet it is a sign of the talent in the rest of the squad that he was asked to play a reasonably unfamiliar deep role earlier in the tournament in order to accommodate the other attacking midfielders available to Roberto Martinez.
Since reaching the knockout stages though, Martinez has released De Bruyne further forward and brought in the experienced Marouane Fellaini. The 30-years-old will be key to his sides chances against France in the semi final and he has had an excellent tournament since winning his place back into the starting XI. However, his age, and that of his teammates suggests that time is running out for the best set of players Belgium have ever produced.
Defenders Vincent Kompany, Jan Vertonghen, Toby Alderweireld and Thomas Vermaelen are all in what looks to be their final World Cup. Eden Hazard, Axel Witsel and Mousa Dembélé will join De Bruyne and Fellaini in their 30's by the time the next one rolls around and Dries Mertens will surely be retired by then.
Croatia
Read More: Can Croatia's midfield finally inspire success?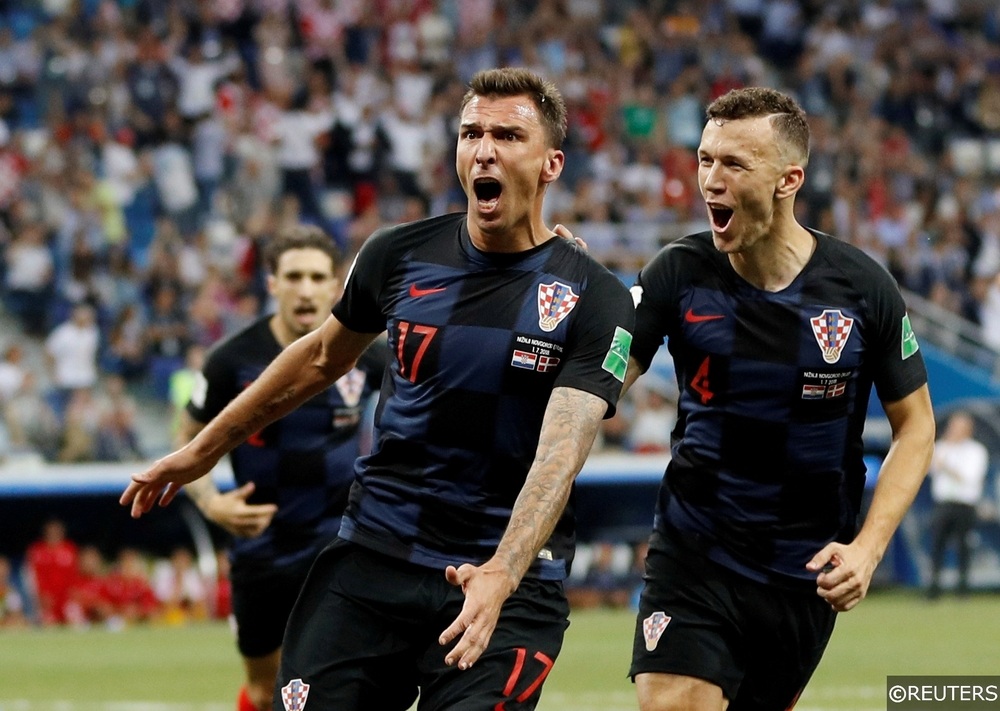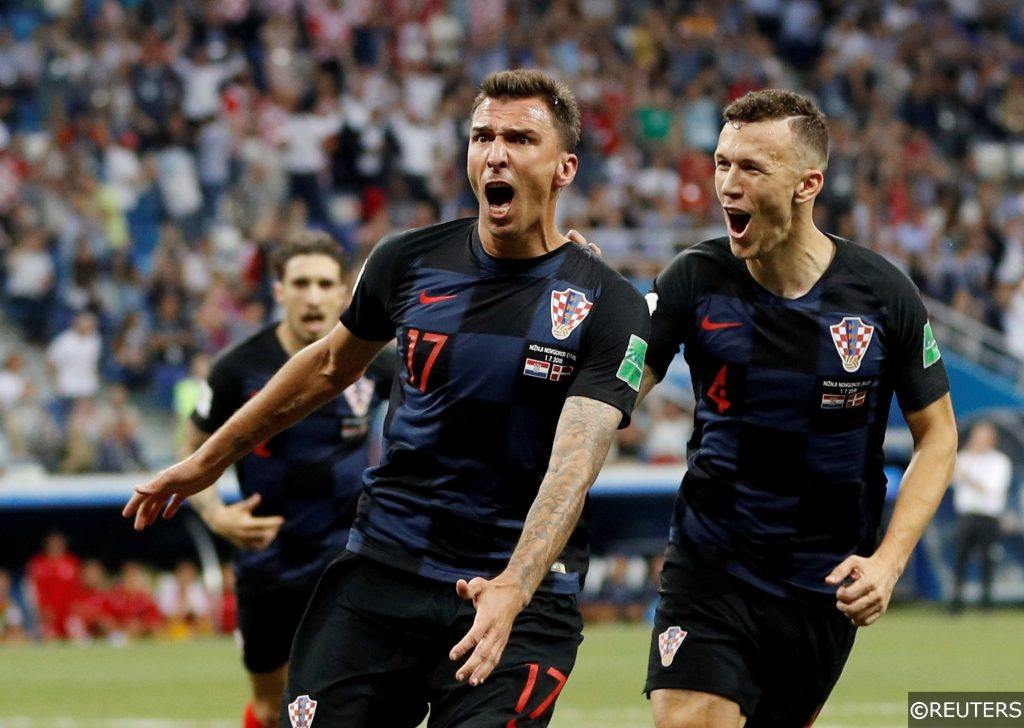 It is almost the end of a dynasty for England's semi-final opponents too, as Croatia are unlikely to line up with the majority of the midfield which has served them so well in recent tournaments. Captain Luka Modrić is now 32-years-old and, although his game isn't based on his speed, it is difficult to see him still playing in Qatar in four years time.
It is not just Modrić either, as they will also have a major hole to fill when striker Mario Mandžukić decides to hang up his boots, which at 32-years-old, is surely in the not to distant future. At the back they have Ivan Strinić, Vedran Ćorluka and Dejan Lovren all potentially in their final World Cup, and in Midfield it could be the final World Cup for Ivan Perišić and Ivan Rakitić. It all leaves quite the rebuilding job to do as this era reaches it's conclusion.

2018 World Cup predictionsFollow Free Super Tips on Twitter to stay up to date with our daily tips and predictions or browse more football content on our website: