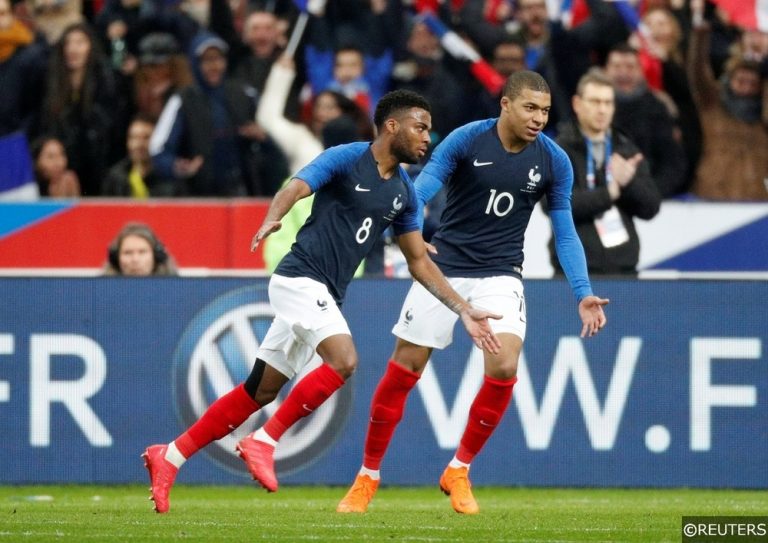 Before becoming a Sports Journalist for Free Super Tips, Aaron spent three years studying Sports Journalism at the University of Sunderland while taking in the Black Cats' 'glory years' under Martin O'Neill. Now back in Northern Ireland he turns niche stats into predictions for FST, while he's one of the few people on this island who is equally comfortable at Windsor Park and the Aviva.
Croatia fought for a victory over England in the Luzhniki Stadium on Wednesday night, and they return to the same ground for Sunday's World Cup final. They are shock contenders in a tournament which looked full of heavyweights, but that doesn't mean that Zlatko Dalic's men can't scoop the big prize on Sunday.
Ahead what is set to be a tight World Cup final, we're looking over the key battles which could settle the tournament's last match. Will France claim the upper hand and take their second title, or Croatia their first? Here are our five areas which they'll need to win in order to secure glory.
Also See: The Decade of Hurt Inspiring Croatia's Run
Attacks in Short Supply
Oddly for an exciting, open World Cup, the final is between two sides who aren't hugely adventurous. We can't bemoan the quality of the two finalists, but we can question how they use it. Both teams like to stay structured in the middle, while they pick their moments to push forward. That's been clear in their time spent in dangerous areas. France have spent 27% of their time in their opponent's third, only slightly ahead of Croatia's 26%.
That doesn't mean these two have struggled going forward; Croatia have hit 12 goals in their six games so far. France had nothing to play for in their final group game against Denmark, but they scored 10 times across their other five matches. Both pack attacking talent, but they aren't going to be throwing men forward, especially when you consider how much is at stake.
There are bound to be nerves – this is a huge moment for a young French squad, and a first for the experienced Croatians. They could each retreat back a little more as a result, which is likely to cut down the chances for either team. While we'd love to see Croatia run the midfield and edge a 4-3 thriller, that's probably not going to happen. Adjusting to those stakes and to playing in a cagey contest will be key for both sides.
Also See: England Player Ratings After World Cup Exit
Mbappe Could be Decisive Weapon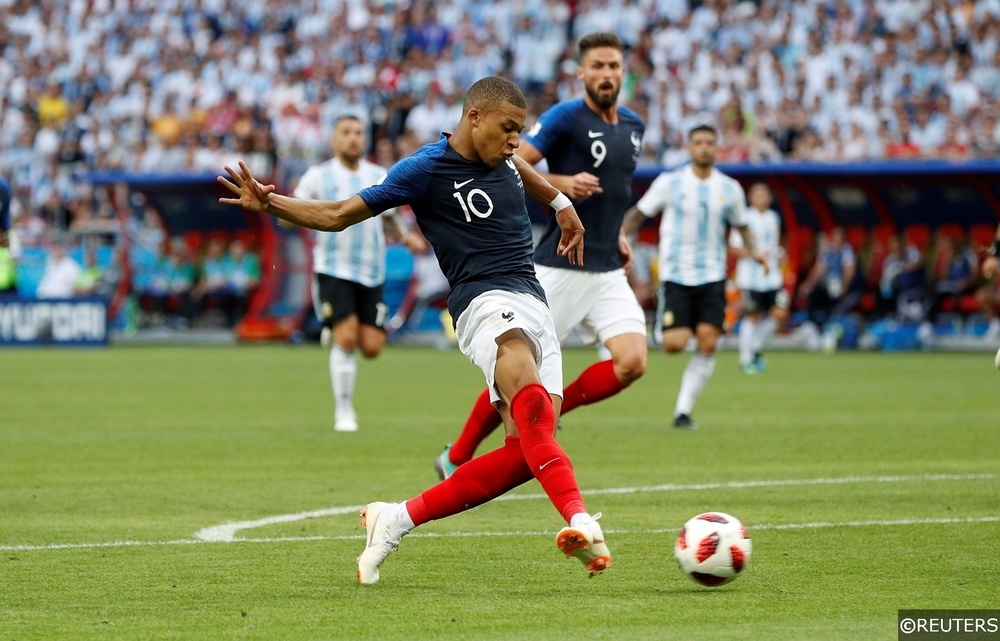 In a game where chances are few and far between, usually there's a stand-out player who can make a difference. While Croatia have a few of their own, France's side is basically set up to suit their individuals in attack. Antoine Griezmann and Kylian Mbappe are the main threats, and the latter has an opportunity to shine here.
Mbappe is still early in his international career – he'll only be 31 when the 2030 edition rolls around – but he's already delivering. The PSG forward is priced up at 10/11 to win the Golden Ball award for the best player at the tournament. That's largely come from his performances in the knockout matches in Russia, including putting Argentina to the sword in the last 16.
However, it's Mbappe's semi-final display we're focusing on. He was in inspired form against Belgium, before Ivan Strinic got pulled apart the following night. Croatia's left-back had a torrid time against Raheem Sterling, so how will he keep the former Monaco man quiet? It's certainly going to be a struggle, and we expect Mbappe to provide a moment of magic to settle this game. If Strinic can't keep him quiet, then Croatia are set to struggle.
Midfield Battleground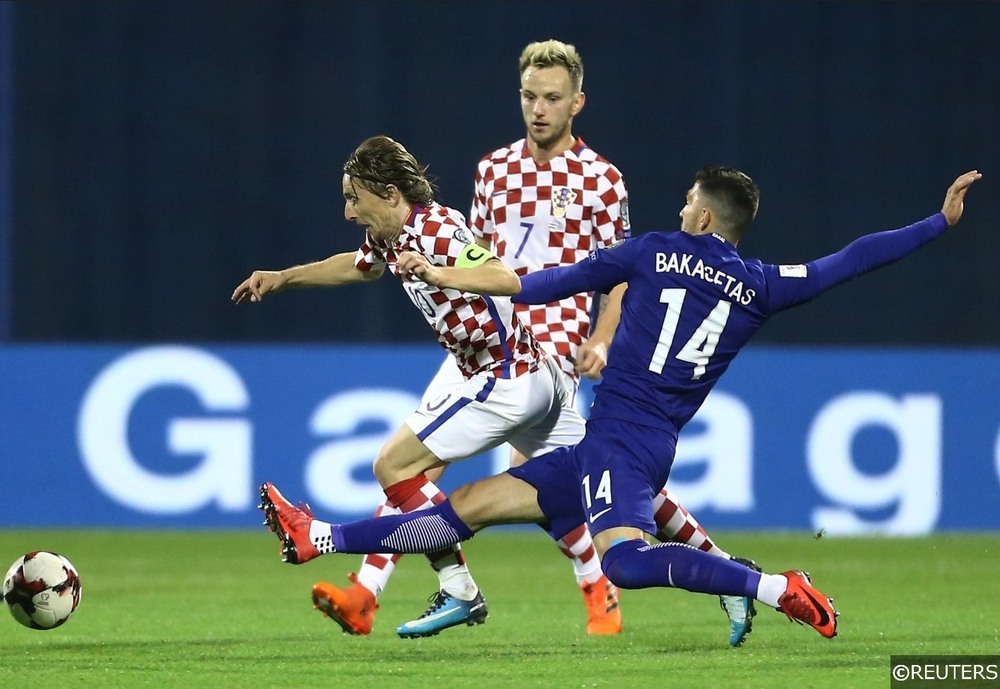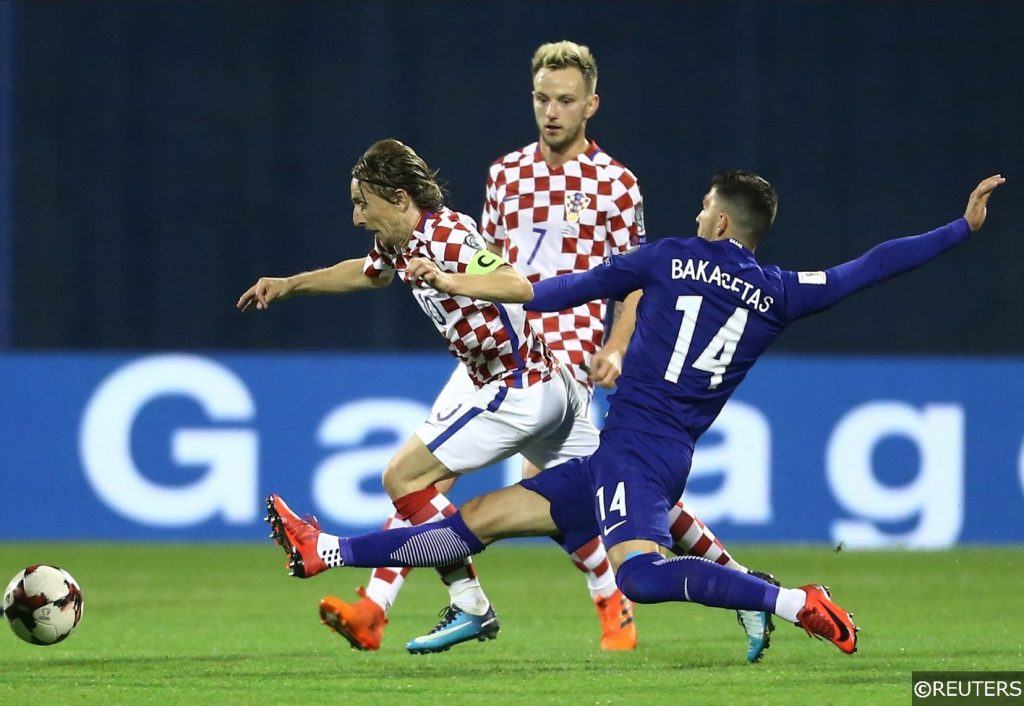 While Mbappe is running the show going forward, his main rival for the award is in Croatia's midfield. Real Madrid's Luca Modric has been excellent so far, and he's 2/1 to take the Golden Ball. The playmaker has found success in Croatia's midfield three, which is a hub for possession. They've dominated so many games in Russia, and if they're to succeed in the final then that's going to have to happen again. However, these are two sides with impressive options in the middle.
Both sides have spent 47% of their matches in Russia contesting the midfield area. They've pressed from the middle to contain opponents, and kept the ball in there to frustrate opposition. Given that this is two of the strongest – if not the two strongest – central midfields at the tournament, it's hardly surprising that the middle is going to be key.
The French certainly have more physical strength in there, with Paul Pogba, N'Golo Kante and Blaise Matuidi. However, the Croatian trio of Modric, Barcelona's Ivan Rakitic and Inter Milan playmaker Marcelo Brozovic are just so talented. The Inter man was the most impressive of the bunch against England, and he helped change the game against Russia.
The key here is on Didier Deschamps, because we know how Croatia's trio will play. If the French can break up Croatia's passing, then they will have a fantastic platform to win the game. He needs to shackle his three central players and get them pressing, or else Croatia have the chance to just pass around les Bleus. He can't concede the possession battle like they did against Belgium.
Also See: Ronaldo Transfer Sends Shockwaves Around Europe
Can French Defence Hold Out?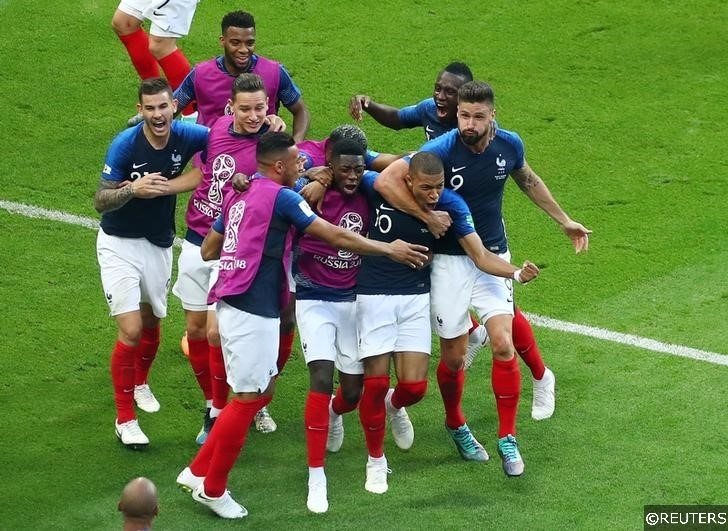 Deschamps instructed his team to hold the fort against Belgium, and they did a fantastic job of holding off the Red Devils. Eden Hazard hit out at their style after the game, while Thibaut Courtois labelled them, "an anti-football team". However, les Bleus won't care, after booking their spot in the final.
The French may not have been adventurous, but they were impressive from a defensive point of view. They shut down the highest scoring side at the tournament, and that helped them to victory. Can they put in a similarly rigid display when they clash with Croatia? In a game like this, keeping a clean sheet is half the battle.
Croatia do have the tools to dominate in the midfield, but we've already addressed how France have to deal with that. Stop their possession play, and Croatia aren't left with a lot of options. While they have talented attacking players, it's hard to see Ivan Perisic or Mario Mandzukic getting the service if France are at their best. If they remain vigilant to crosses and press in midfield, then there's little reason why France can't look as solid as they did on Tuesday night.
Croatia Have the Staying Power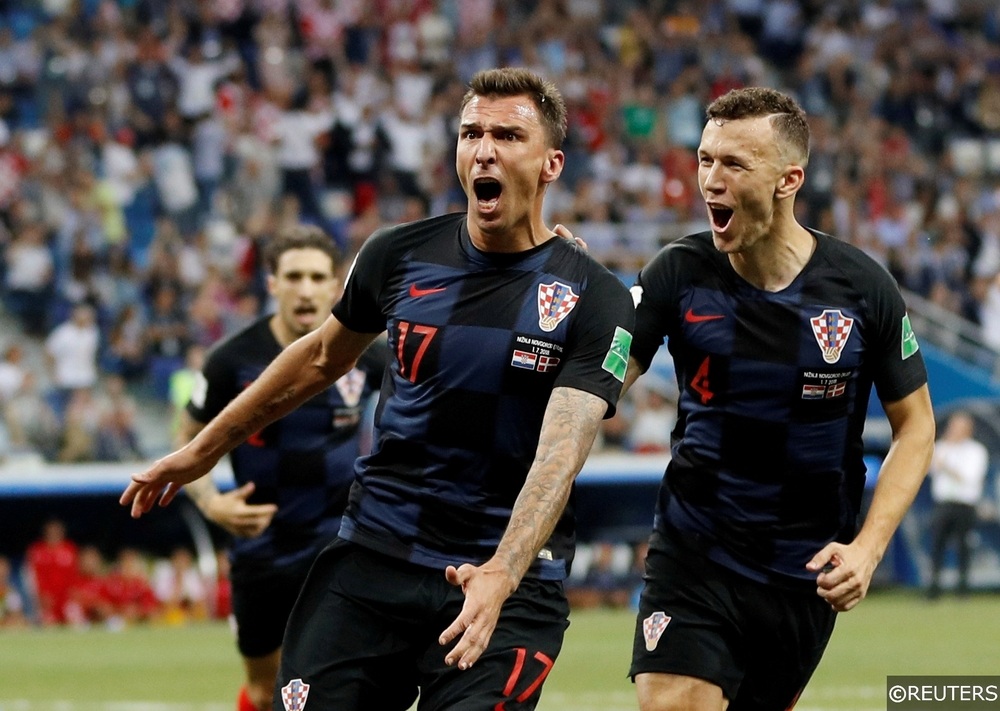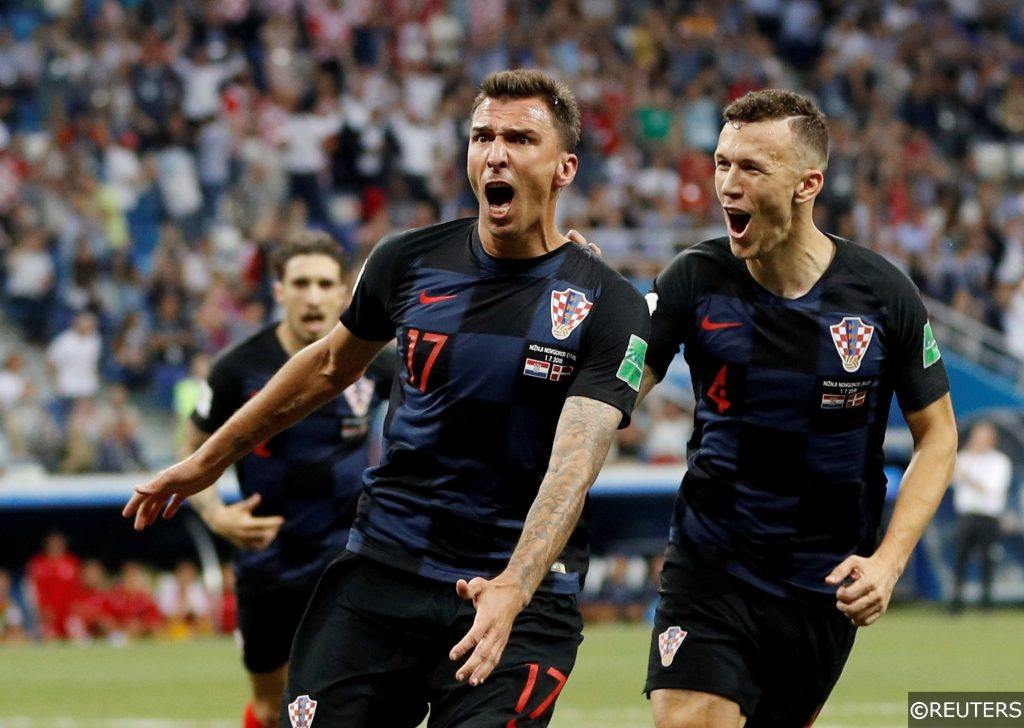 While it's important for France to remain solid, it won't suit them to let the tie play in to extra time. The tiredness of the Croatia squad was supposed to be a factor ahead of the England game, but they ran extra time against a tired England. They may have played over 370 minutes across the knockouts alone, but that shouldn't be a problem for the side with over three days between their victory and the final.
Instead, Croatia will have a new-found confidence from their extra time results, which could give them a boost in an additional 30 minutes. They've got an impressive staying power, and that will make them a threat here. With two penalty shoot-out successes under their belt, they could shade this game if it lasts longer than 90 minutes.
We've seen the last three World Cup finals go to extra time, as did the Euro 2016 final. That saw France come in confident, after succeeding in the difficult half of the draw. They reached the final against outsiders Portugal, and lost in extra time. That scar will drive them to do better, but only for the first 90 minutes. After that, it'll start playing on their mind.
With Croatia getting an extra time advantage, France need to make sure that they finish this one off in 90 minutes. That's why we see them being a little more aggressive in pressing Croatia's midfield, and they should put more onus on Mbappe and Griezmann to get forward and threaten. A sense of urgency could help with the nerves, and might be the factor which drives France on throughout the rest of the tactical battles, and crowns them world champions.
Follow Free Super Tips on Twitter to stay up to date with our daily tips and predictions or browse more football content on our website: