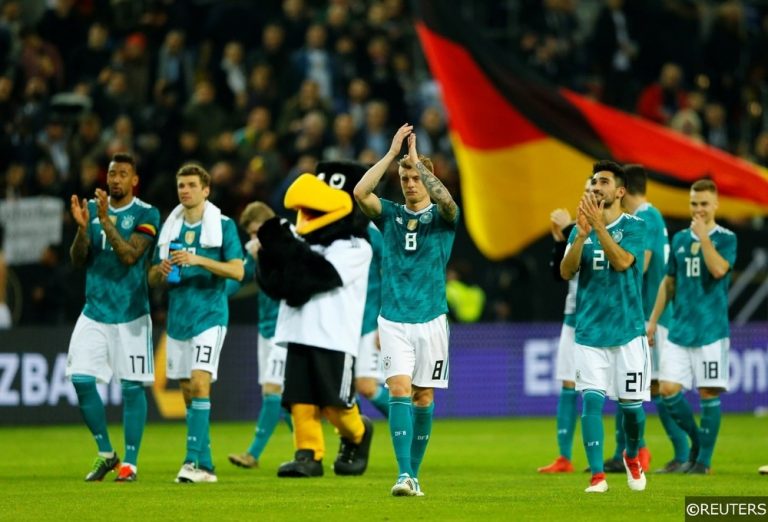 A lifelong Birmingham City fan, Tom relocated to Germany for five years after graduating from university, where his interest in the Bundesliga developed. He began writing about and betting on German football for FST in 2016. He's also an avid fantasy football player and closely follows the Premier League and European competitions.
One of the tighter looking groups going into the tournament, Group F kicks off three days after the 2018 World Cup opener in Moscow. Reigning champions Germany are without a doubt the headliners of the group and are huge favourites with the bookies to come out on top after three matches. Mexico, Sweden and South Korea are respectable support acts that look to battle it out for that runner up spot. Between them, anything could happen.
Mexico have the toughest start to Group F, taking on Joachim Löw's Germany in their first match. And though this fixture looks to be one of the most exciting ones from the entire group stage schedule, Sweden vs South Korea could actually be the more important fixture in terms of shaping the outcome of Group F. Should either of Sweden or South Korea lose that one, their qualification hopes will be on a thread with both Germany and Mexico still to play.
Read More: Germany's Timeline in Russia
Germany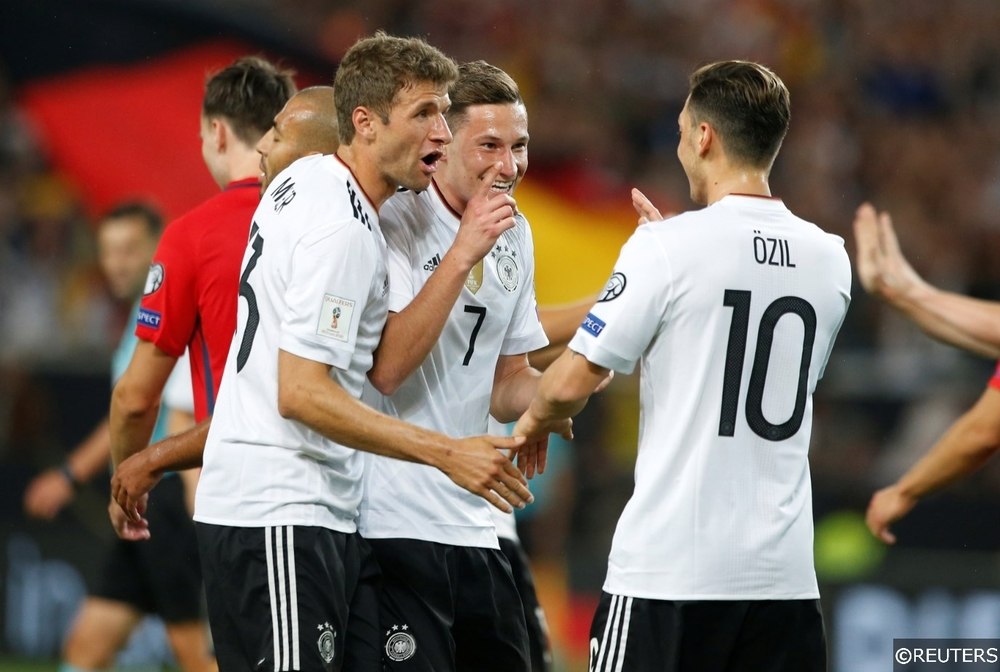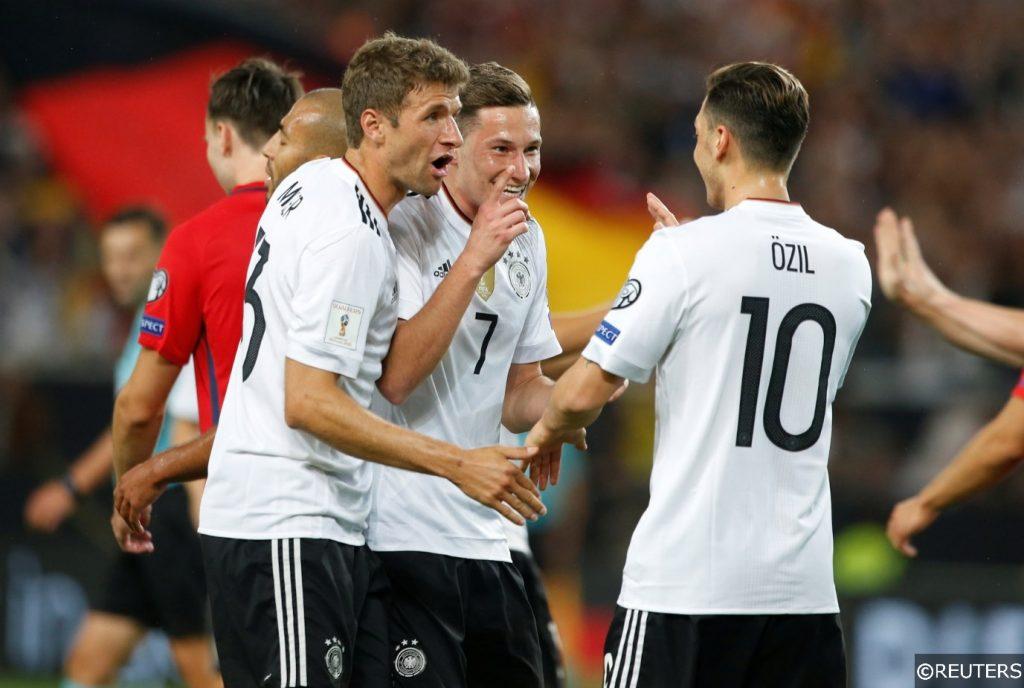 FIFA Ranking: 1st
Best Finish: Winners (1954, 1974, 1990 and 2014)
Germany qualified for the 2018 World Cup in remarkable style, taking a perfect 10 wins from 10 in the qualifiers – just the second team in history to manage that feat after Spain in 2010. Joachim Löw's team heads to Russia as second favourites to lift that iconic trophy once again, which is no surprise considering that they boast one of the most well-rounded and talented squads going to the tournament – albeit without Manchester City's Leroy Sané.
No matter how much talent a starting XI may have though, there is no substitute for World Cup experience, and Germany have that going for them too. As many as nine players in Germany's 23-man squad featured in their 2014 win, so there's plenty of World Cup know-how to share around their Moscow based training camp. Crucially though, coach Joachim Löw has been through all the motions before too. Germany's strength stems from the collective, and who better to be in control of the machine?
Read More: Can Germany win back-to-back World Cups?
Mexico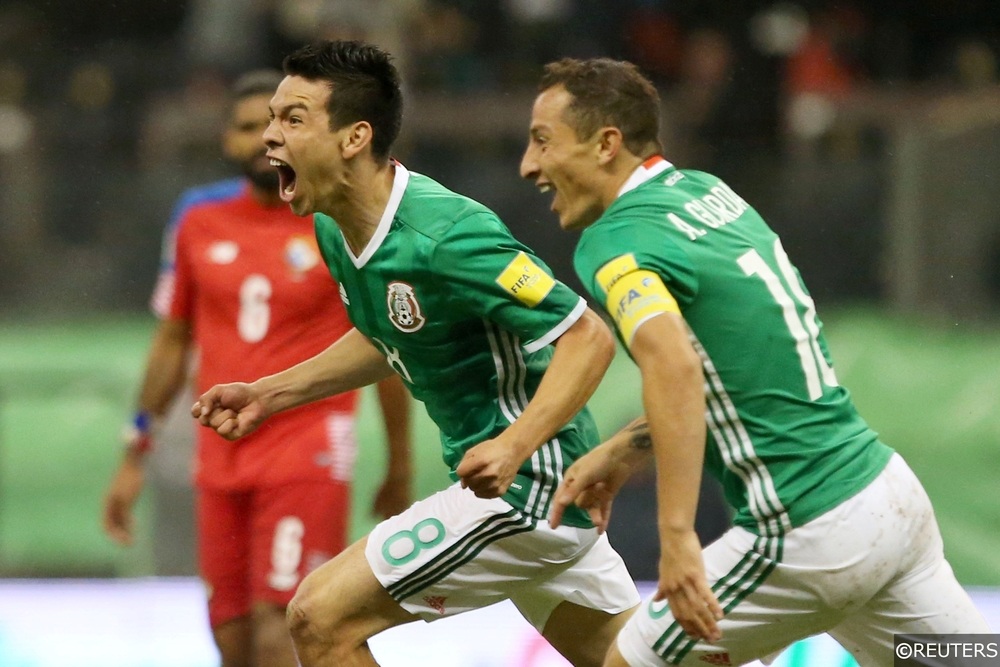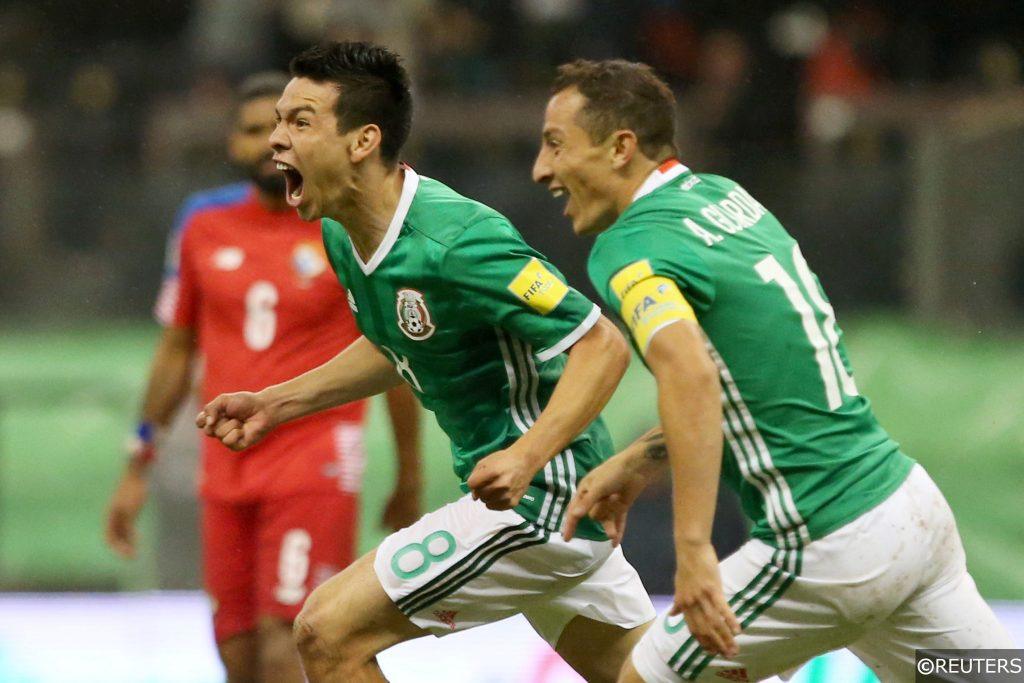 FIFA Ranking: 15th
Best Finish: Quarter-Final (1970 and 1986)
Having qualified for a seventh consecutive time, Mexico fly half way across the world to Russia, with the intention of ending their World Cup curse. "El Tri" have crashed out in the Round of 16 stage in each of the last six World Cups, the latest of which being against the Netherlands in Brazil 2014 (yes, that last minute Arjen Robben dive…). Mexico are second favourites to qualify from Group F, but can this generation of players take them further than the last 16 for the first time since 1986?
Priced at around 100/1 to lift the World Cup trophy, Mexico are clearly viewed as outsiders, but could be a dark-horse bet for the forthcoming tournament. Mexico have plenty of talented players, so should be looking to get themselves out the group more often than not, especially given their historical consistency in doing so. Sweden and South Korea are no easy opponents though, so Juan Carlos Osori's men will have to be at the top of their game. Don't believe they can break the curse? Mexico are 2/1 to be knocked out in the Round of 16 for a 7th time in-a-row!
Read More: Mexico's bid to break Round of 16 curse
Sweden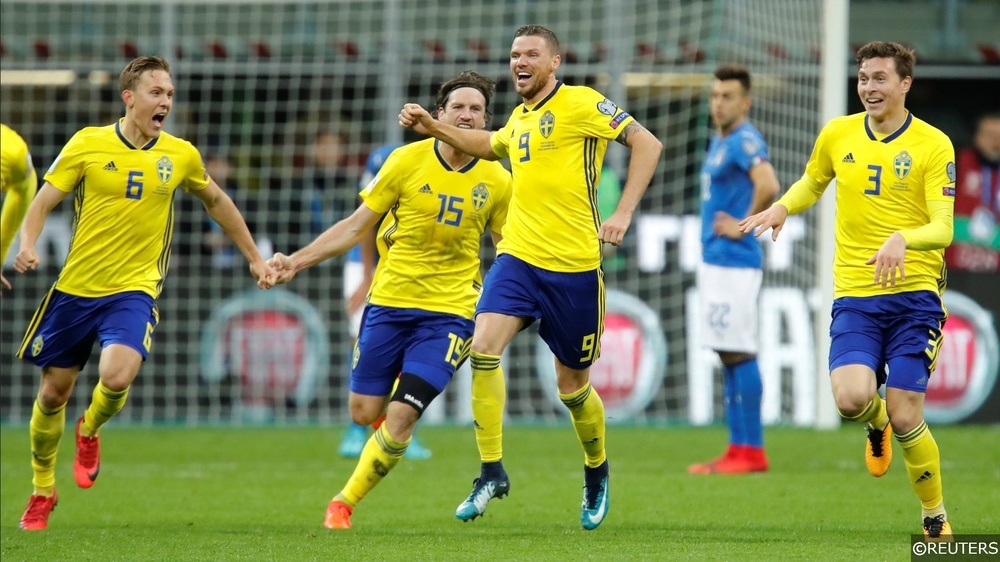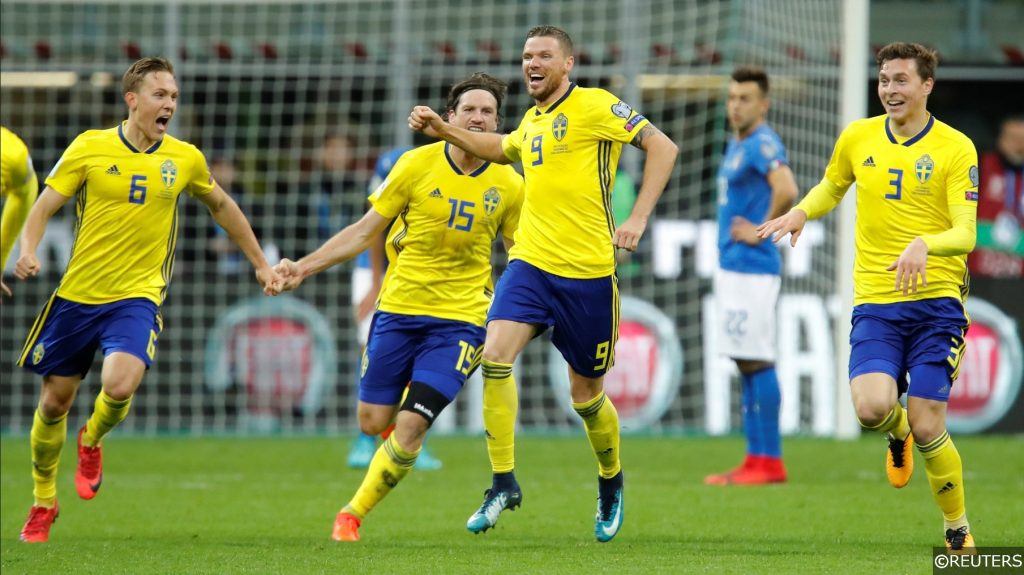 FIFA Ranking: 23rd
Best Finish: Runners-Up (1958)
No Zlatan? No problem! Sweden are a team that give credit to the saying "the whole is great than the sum of their parts". Now short of the star names that have represented them in years gone by, the Swedes are reaping the rewards of playing defensively solid football with an experienced back line. Italy felt the frustration of that in the World Cup qualifying playoffs, where they were unable to break Sweden down over two legs (0-0 draw and 1-0 defeat), now missing the tournament for the first time since 1958.
Sweden's modern talents include players like RB Leipzig's Emil Forsberg and Manchester United's Victor Lindelof. Lindelof may not have set the Premier League on fire since joining Manchester United from Benfica, but his solid Champions League and national team performances show how he is well suited to the slower pace of the international stage. Creator Emil Forsberg was voted the Swedish Midfielder of the Year in 2014, 2016 and 2017 and has been heavily linked with Arsenal.
Read More: Provisional Squads of the European Nations
South Korea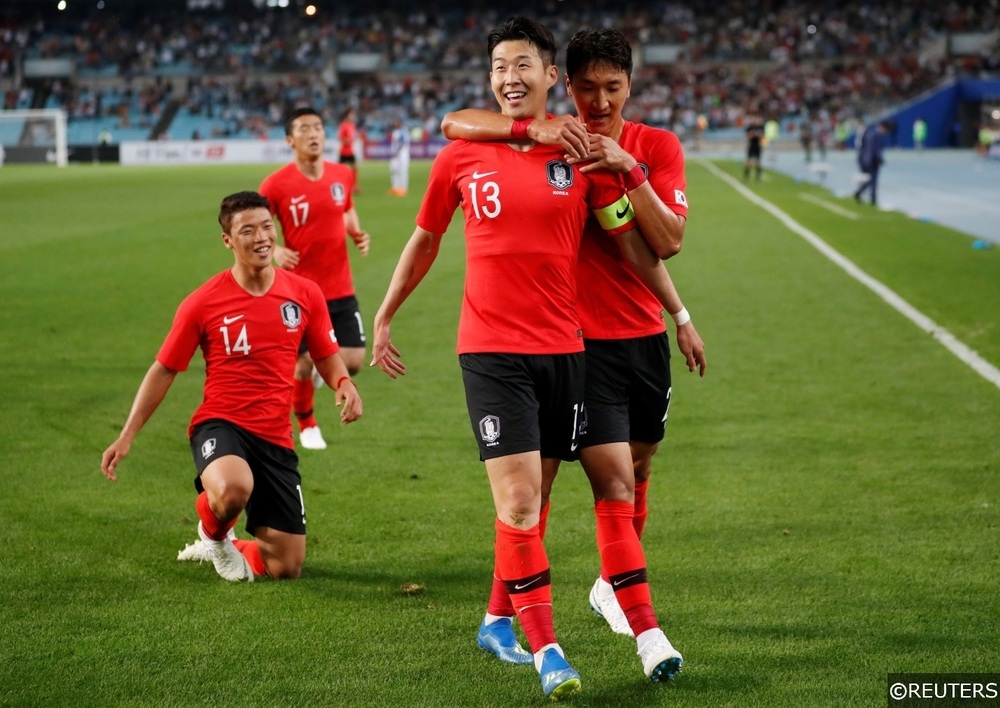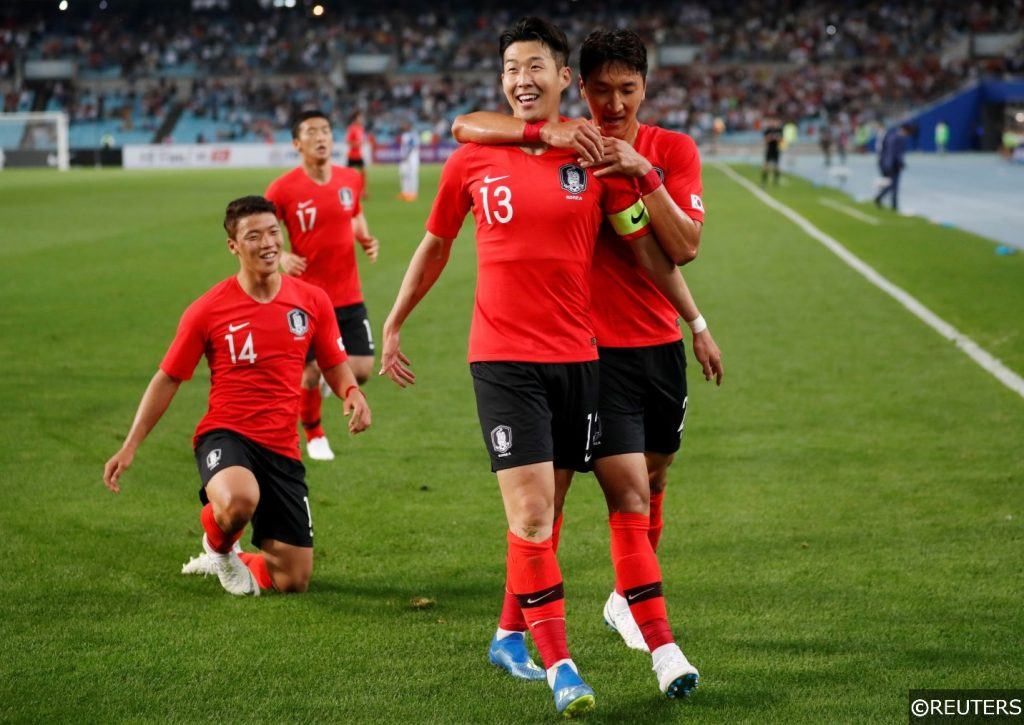 FIFA Ranking: 61st
Best Finish: 4th Place (2002)
South Korea have featured in every World Cup since 1986, but have a tough draw with Germany, Mexico and Sweden this time around. South Korea had troubles in the World Cup Asian qualifiers, securing just a 2nd place finish behind Iran after a tense final day, and coach Shin Tae-yong looks out of his depth, having been promoted from the Under 23's during qualifying – expect a repeat of 2014's group-stage exit as opposed to that semi-final run of 2002.
South Korea's World Cup hopes hang on the shoulders of a trio of Premier League players. Tottenham's Son Heung-min, Swansea's Ki Sung-yeung and Crystal Palace's Lee Chung-yong bring valuable experience of top-level European football to an otherwise largely Asian based squad. Not to say that the rest of their squad isn't up to scratch, but if South Korea do pull off a shock performance, expect these three to be at the center of it all.
Read More: Best kits on show at the 2018 World Cup
Group F Fixtures
Round One
Sunday 17th June – Germany vs Mexico – 4pm, Moscow (BBC)
Monday 18th June – Sweden vs South Korea – 1pm, Nizhny Novgorod (ITV)
Round Two
Saturday 23rd June – South Korea vs Mexico – 4pm, Rostov-on-Don (ITV)
Saturday 23rd June – Germany vs Sweden – 7pm, Sochi (ITV)
Round Three
Wednesday 27th June – South Korea vs Germany – 3pm, Kazan (BBC)
Wednesday 27th June – Mexico vs Sweden – 3pm, Ekaterinburg (BBC)
Who is Travelling the Furthest in Group F?
Russia is the largest country in the world, so it comes as no surprise that the teams participating in the 2018 World Cup will have to travel some huge distances between matches. Assuming that every team in Group F will return to their training camp after each fixture, reigning champions Germany are the side with the least distance to cover. "Die Mannschaft" will travel just 4880km in total for the group stages, and benefit from both their opener and training camp being based in Moscow.
Sweden get the short end of the stick in this regard, covering almost twice as much ground as the Germans (9330km) for their three matches. From their training camp in Gelendzhik, the Swedes have two long trips to Nizhny Novogorod and Yekateringburg for their first and third match, though should be well rested for their second match against Germany as Sochi is "only" 250km from Sweden's training camp.
Mexico and South Korea are middle of the pack, travelling 5720km and 7770km respectively for their group stage matches. Like Germany, the Mexicans will base themselves in Moscow, so the opening match between them there should have no "home advantage". South Korea will be at a disadvantage when it comes to time away from the pitch, with none of their Group F fixtures being held in St Petersberg, where their training camp is based.
Read More: World Cup Trends, Stats and Facts
Who is Going to Qualify from Group F?
2014 World Cup champions Germany head to Russia top of the FIFA World Rankings and 2nd favourites for the tournament at the time of writing. Joachim Löw has a team that has plenty of individual quality, yet whose strength stems from the collective. Add that to their unmatched balance of both experience and youth and it's easy to see why many fancy them to win it back-to-back. Group F does boast some talented sides, but none should cause "die Mannschaft" too many problems, so we're backing Germany to top Group F.
As to who gets the runner up spot, it'd be reasonable to say that each of Mexico, Sweden, and South Korea have a fighting chance of qualifying. Sweden are worth a mention, if only for knocking out Italy in the World Cup qualifying playoffs, but Mexico do look to have the edge over them both when you look at squad strength – PSV's Hirving Lozano and Portugal-based attackers Raul Jimenez and Jesus Corona are dangerous moving forward. And that's before we get to players that have Bundesliga experience (an advantage for the match against Germany) like Carlos Salcedo, Marco Fabian, and Javier Hernandez.
South Korea, meanwhile, are the underdogs in the group, priced in a 3/1 to qualify with the bookies. Tottenham Hotspur forward Heung-Min Son is the most familiar and talented player, then there's a step down in quality to Swansea City's Sung-Yeung Ki or Crystal Palace's Lee Chung-yong. With the Koreans also having the furthest to travel between group stage games, it's tough to see them getting out Group F – in fact, 4/6 for them to finish bottom looks a reasonable bet.
Each of these teams has a respectable World Cup history, having achieved at least a quarter final finish at some point over the tournament's 88 year existance, but only Germany and Mexico have successfully progressed further than the groups in every World Cup since 1994 – in fact, this will be Sweden's first World Cup appearance since 2006, an obvious disadvantage. Taking all the above into account, a dual forecast of Germany (1st)/Mexico (2nd) at 7/4 should be worth backing.
Read More: 2018 World Cup Group Winner Predictions
Follow Free Super Tips on Twitter to stay up to date with our daily tips and predictions or browse more football content on our website: