France vs Albania Predictions, Betting Tips and Match Previews

Euro 2020
|
Stade de France
|
7th September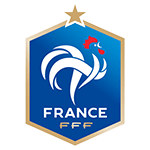 France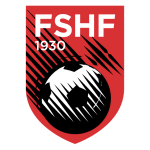 Albania
France vs Albania predictions ahead of this Euro 2020 qualifier. There's a Euro 2016 flashback for France as face a rematch with Albania. Read on for our match preview and free betting tips.
France to Win and Under 3.5 Match Goals @ 20/21
Reason For France vs Albania Betting Tips
Can World Champions France continue their push for a place at Euro 2020 this weekend? They were beaten at Turkey in the last international break,  leaving their group delicately balanced heading into this weekend's action. We're approaching the half-way point in this group, with three sides tied for first place on nine points from a possible 12. It's incredibly tight as it is, while Albania are sitting just three points shy after a solid start. The visitors could force themselves into contention too, so France need a win this week.
The hosts shouldn't have much trouble taking a top-two spot given the quality of their opponents. The hostile Istanbul reception they received is by far the toughest they'll get in this group, while they should expect to complete a clean sweep of their home games. They thumped Iceland 4-0 at home in their only game here so far, but will they rack up quite as many goals when they meet Albania?
Albania last visited France during Euro 2016, when they made their first appearance at the finals. They are hoping to make it back to back visits to the Euros, but they have a tall order to fight off the likes of Iceland and Turkey, never mind the world champions. However, three defeats from four Nations League games means that Albania aren't getting into the playoffs this time around. They have it all on the line in this group, which suggests that they'll fall short of making it to the finals.
The one thing the visitors do have is a solid defence, having shown their credentials already in this group. They've conceded just three times in four matches, with a clean sheet at Andorra and a 1-0 defeat in Iceland. While the visitors are lacking in their away form – having lost four of their last six games on the road to nil – they are at least consistently solid in holding teams back. Their heaviest defeat in that run was a 3-0 loss at a Spain side who were being tipped for World Cup glory when they met in late-2017.
France have won four home games on the spin, but we don't expect them to run away with this clash. They should face a decent resistance from an Albania side who will be looking to keep their goal difference in check. As a result, we're backing a French victory with under 3.5 goals scored. We think this will be a fourth straight home win to nil for France, while we don't expect them to go full pelt in attack. That has us backing a 2-0 home victory to continue the hosts' fine form.
Head to Head
These two sides met in the group stage of Euro 2016 in France. France won 2-0, their third win in five meetings with Albania.
France Team News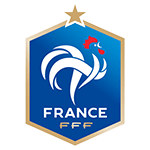 France are missing Aymeric Laporte and Paul Pogba for this clash, while they were forced to leave N'Golo Kante, Tanguy Ndombele and Kylian Mbappe out of the squad.
Albania Team News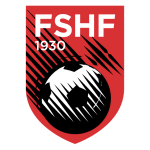 Albania are at full-strength here, with their boss likely to go with a 3-5-2 system in an attempt to frustrate France.
Next Fixtures To Kick Off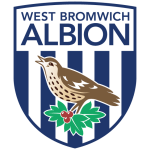 West Bromwich Albion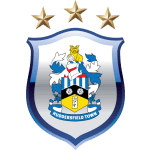 Huddersfield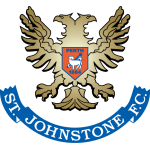 St Johnstone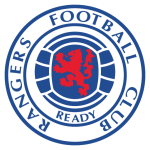 Rangers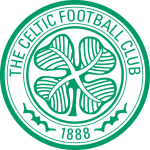 Celtic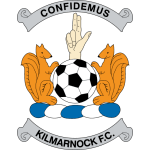 Kilmarnock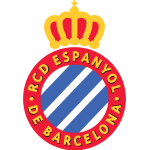 Espanyol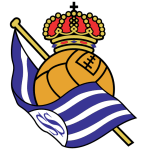 Real Sociedad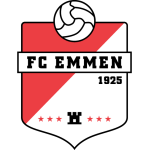 Emmen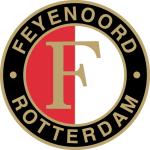 Feyenoord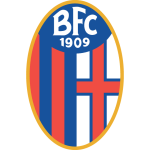 Bologna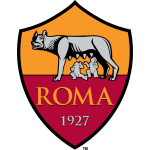 Roma
France vs Albania Stats
Powered by

The last three meetings between these two have seen fewer than three goals scored.
Albania have lost four of their last six trips.
France have won to nil in four of their last five home European Championship qualifiers.
Sign Up To The Newsletter & You Might Win A Football Shirt Of Your Choice
Sign Up To The Newsletter & You Might Win A Football Shirt Of Your Choice
| Bookie | Home Win | Draw | Away Win | Offer |
| --- | --- | --- | --- | --- |
| | | | | |
| | | | | |
| | | | | |
| | | | | |
| | | | | |
| | | | | |
| | | | | |
| Bookie | Yes | No | Offer |
| --- | --- | --- | --- |
| | | | |
| | | | |
| | N/A | N/A | |
| | | | |
| | | | |
| | | | |
| | N/A | N/A | |
| Bookie | Home & Yes | Away & Yes | Offer |
| --- | --- | --- | --- |
| | | | |
| | | | |
| | | | |
| | | | |
| | | | |
| | | | |
| | | | |
| Bookie | Under 0.5 | Over 0.5 | Under 1.5 | Over 1.5 | Under 2.5 | Over 2.5 | Under 3.5 | Over 3.5 | Under 4.5 | Over 4.5 | Under 5.5 | Over 5.5 | Under 6.5 | Over 6.5 | Under 7.5 | Over 7.5 | Under 8.5 | Over 8.5 | Offer |
| --- | --- | --- | --- | --- | --- | --- | --- | --- | --- | --- | --- | --- | --- | --- | --- | --- | --- | --- | --- |
| | | | | | | | | | | | | | | | | | N/A | N/A | |
| | N/A | N/A | | | | | | | | | | | N/A | N/A | N/A | N/A | N/A | N/A | |
| | | | | | | | | | | | | | N/A | N/A | N/A | N/A | N/A | N/A | |
| | | | | | | | | | | | | | | | | | | | |
| | N/A | N/A | | | | | | | | | N/A | N/A | N/A | N/A | N/A | N/A | N/A | N/A | |
| | | | | | | | | | | | | | | | | | | | |
| | | | | | | | | | | | | | N/A | N/A | N/A | N/A | N/A | N/A | |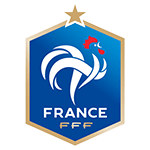 0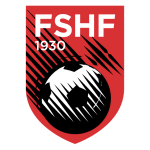 0
| | | | | | | | | | | | | | | | | | | | | | | | | | | | | | | | | | | | | | | | | | | | | | | | | | | | | | | | | | | | | | | | | | | | | | | | | | | | |
| --- | --- | --- | --- | --- | --- | --- | --- | --- | --- | --- | --- | --- | --- | --- | --- | --- | --- | --- | --- | --- | --- | --- | --- | --- | --- | --- | --- | --- | --- | --- | --- | --- | --- | --- | --- | --- | --- | --- | --- | --- | --- | --- | --- | --- | --- | --- | --- | --- | --- | --- | --- | --- | --- | --- | --- | --- | --- | --- | --- | --- | --- | --- | --- | --- | --- | --- | --- | --- | --- | --- | --- | --- | --- | --- | --- |
| Bookie | Odds | Odds | Odds | Odds | Odds | Odds | Odds | Odds | Odds | Odds | Odds | Odds | Odds | Odds | Odds | Odds | Odds | Odds | Odds | Odds | Odds | Odds | Odds | Odds | Odds | Odds | Odds | Odds | Odds | Odds | Odds | Odds | Odds | Odds | Odds | Odds | Odds | Odds | Odds | Odds | Odds | Odds | Odds | Odds | Odds | Odds | Odds | Odds | Odds | Odds | Odds | Odds | Odds | Odds | Odds | Odds | Odds | Odds | Odds | Odds | Odds | Odds | Odds | Odds | Odds | Odds | Odds | Odds | Odds | Odds | Odds | Odds | Odds | Odds | Offer |
| | | | | | | | | | | | | | | | | | | | | | | | | | | | | | | | | | | | N/A | N/A | N/A | N/A | N/A | N/A | N/A | N/A | N/A | N/A | N/A | | N/A | N/A | N/A | N/A | N/A | N/A | N/A | N/A | N/A | N/A | N/A | N/A | N/A | N/A | N/A | N/A | N/A | N/A | N/A | N/A | N/A | N/A | N/A | N/A | N/A | N/A | N/A | N/A | |
| | | | | | | | | | | | | | | N/A | | | | | | N/A | | | | N/A | | | | | | | | | | N/A | N/A | N/A | N/A | N/A | N/A | N/A | N/A | N/A | N/A | N/A | N/A | N/A | N/A | N/A | N/A | N/A | N/A | N/A | N/A | N/A | N/A | N/A | N/A | N/A | N/A | N/A | N/A | N/A | N/A | N/A | N/A | N/A | N/A | N/A | N/A | N/A | N/A | N/A | N/A | N/A | |
| | | | | | | | | | | | | | | | | | | | | | | | | | | | | | | | | | | N/A | | | | | | | | | | | | | | | | | | | | | | | | | | | | | | | | | | | | | | | | N/A | |
| | | | | | | | | | | N/A | | | | N/A | | | | | | N/A | | | | N/A | | | | | | | | N/A | N/A | N/A | N/A | N/A | N/A | N/A | N/A | N/A | N/A | N/A | N/A | N/A | N/A | N/A | N/A | N/A | N/A | N/A | N/A | N/A | N/A | N/A | N/A | N/A | N/A | N/A | N/A | N/A | N/A | N/A | N/A | N/A | N/A | N/A | N/A | N/A | N/A | N/A | N/A | N/A | N/A | N/A | |
| | | | | | | | | | | | | | | N/A | | | | | | | | | N/A | N/A | | | | | | | | | | N/A | N/A | N/A | N/A | N/A | N/A | N/A | N/A | N/A | N/A | N/A | N/A | N/A | N/A | N/A | N/A | N/A | N/A | N/A | N/A | N/A | N/A | N/A | N/A | N/A | N/A | N/A | N/A | N/A | N/A | N/A | N/A | N/A | N/A | N/A | N/A | N/A | N/A | N/A | N/A | N/A | |
| | | | | | | | | | | N/A | | | | N/A | | | | | | N/A | | | | N/A | | | | | | | | N/A | | N/A | N/A | N/A | N/A | N/A | N/A | N/A | N/A | N/A | N/A | N/A | N/A | N/A | N/A | N/A | N/A | N/A | N/A | N/A | N/A | N/A | N/A | N/A | N/A | N/A | N/A | N/A | N/A | N/A | N/A | N/A | N/A | N/A | N/A | N/A | N/A | N/A | N/A | N/A | N/A | N/A | |
| | | | | | | | | | | | | | | | | | | | | | | | | | | | | | | | | | | N/A | | | | | | | | | | | | | | | | | | | | | | | | | | | | | | | | | | | | | | | | N/A | |
| Bookie | Home -1 | Away +1 | Home -2 | Away +2 | Home -3 | Away +3 | Home -4 | Away +4 | Home -5 | Away +5 | Home -6 | Away +6 | Away -1 | Home +1 | Away -2 | Home +2 | Offer |
| --- | --- | --- | --- | --- | --- | --- | --- | --- | --- | --- | --- | --- | --- | --- | --- | --- | --- |
| | | | | | | | | | | | N/A | N/A | | | N/A | N/A | |
| | | | | | | | | | | | | | | | | | |
| | N/A | N/A | | | N/A | N/A | N/A | N/A | N/A | N/A | N/A | N/A | N/A | N/A | N/A | N/A | |
| | | | | | | | | | | | N/A | N/A | | | N/A | | |
| | | | | | | | N/A | N/A | N/A | N/A | N/A | N/A | | | N/A | N/A | |
| | | | | | | | | | | | N/A | N/A | | | N/A | | |
| | N/A | N/A | | | N/A | N/A | N/A | N/A | N/A | N/A | N/A | N/A | N/A | N/A | N/A | N/A | |
Our match preview predictions are fully researched and provided in good faith but no profits are guaranteed. Please gamble responsibly, you should only ever gamble with money you can afford to lose. Visit our responsible gambling guidelines for more information. 18+