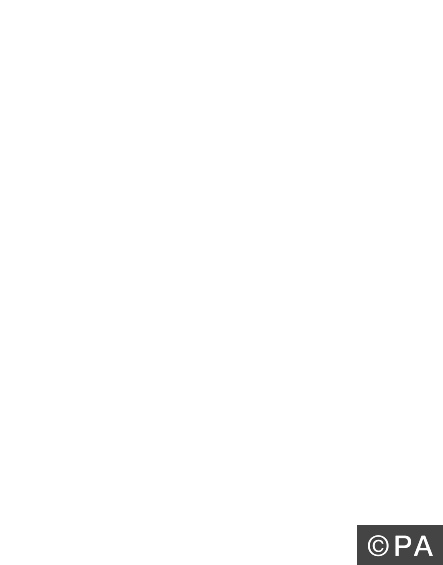 Our tipsters have set a high standard for this season's half time and evening accumulators already! A tasty £171 profit on our first attempt of an evening acca this term and now a half time acca lands at 11/1 on Tuesday night. That is a combined profit of £236 on these two types of accas since 6th August.
It all started at the half way point of Tuesday night's matches. A £10 stake on a little 5-fold HT acca opened the floodgates for our supporters to send in their winning bet slips at full time via our Twitter page.
11/1 half time accumulator
Things got underway with the first leg of the acca coming from Elland Road. It was a boring first half, with the score at the break being 0-0. However, 77 minutes in, Tom Cairney netted for Fulham meaning the first leg of our bet had landed.
The second leg of our tip was over in Peterborough. The Posh soared to a 5-0 lead at home to Millwall after just 67mins. Many thought the game would go on to see more goals and thankfully for us, it did. We had Both Teams To Score in this acca and Millwall duly delivered with a consolation goal in the 79th minute.
Leg three saw Dinamo Zagreb face FC Salzburg in the Champions League qualifier. We fancied the home side (Zagreb) to score, so in this bet we predicted FC Salzburg No Clean Sheet. It was 0-0 at half time in this match. Salzburg took a surprise lead in Croatia but in true Zagreb fashion, the home side scored relatively late on. A penalty was given in the 76th minute and up stepped Marko Rog to calmly slide the ball into the back of the net.
Another boring first half of the League One game between Gillingham and Swindon gave our tipster the chance to predict Swindon would concede to a free scoring Gillingham side. Against the run of play, Swindon took the lead. Gillingham fought back well after conceding and one minute after coming on, super sub Rory Donnelly scored in the 71st minute for The Gills.
The final pick from our tipster was a Carlisle goal at home to Cheltenham. This was the longest we had to wait for a goal in our bet. After taking a slender 1-0 lead, Cheltenham showed some tired legs. Carlisle continued to press and got their just reward. In the 89th minute, another substitute in Jason Kennedy for Carlisle stole the gold for us. His late strike sealing our 11/1 half time accumulator.
Followers bet slips
As usual, this is the section of the blog where we like to share our followers winning bet slips. As mentioned above, these were sent in to us via our Twitter page. You can find all of our inplay tips and half time accumulators on our Twitter feed. All pre match football betting tips and predictions can be found on the free football tips page of our website. Enjoy the winning bet slips below!
@FootySuperTips laughing with a pint in hand pic.twitter.com/V6m2HjBh1R

— dave (@datmoneymachine) August 16, 2016
@FootySuperTips I'll take that. Thanks!! pic.twitter.com/yon15VHwZ0

— Iain Russell (@Edtech21) August 16, 2016
@FootySuperTips BOOOOOM pic.twitter.com/s15J30tlvS

— Kevin Knowles (@jvalanceati154) August 16, 2016
@FootySuperTips Backed this with my last tenner! You beauty!!! pic.twitter.com/SFAzYt8AJ6

— Olivia Prince (@Olivia1921) August 16, 2016
@FootySuperTips pic.twitter.com/qGNpUjuhDn

— Adey b (@boardy1965) August 16, 2016
@FootySuperTips cheers boys pic.twitter.com/1UGIQzBFtD

— Gary Wood (@gdwood01) August 16, 2016
@FootySuperTips finally pic.twitter.com/FVbacEErjK

— Football Tippz (@Bolek717) August 16, 2016
@FootySuperTips who would have thought it, ohhhhhh yeh Thanks Carlisle pic.twitter.com/aeq1RjKVLu

— GAVIN FAULDS (@GavinFaulds) August 16, 2016
@FootySuperTips boooooooom pic.twitter.com/a08Gi1Du1P

— Wes Pringle (@wesp1980) August 16, 2016
@FootySuperTips BBBOOOOOMM pic.twitter.com/fQtOtq7AmZ

— Ian Ward (@atletipool) August 16, 2016
@FootySuperTips ride those bookies hard pic.twitter.com/9duuf4Wl9L

— Gofrie (@Gofrie16v) August 16, 2016
@FootySuperTips nice one chaps pic.twitter.com/9qDfokGhRz

— Stewart Patterson (@StewyyPatters) August 16, 2016
@FootySuperTips a good nights work BOOOOOOOOMMMM!!!! pic.twitter.com/QVxqyN0H2B

— Mark Gould (@yiddo71) August 16, 2016
@FootySuperTips thank you boooooooom !!! pic.twitter.com/2vSqkL3hHS

— CRAIG IRVING (@CRAIGIRVING2) August 16, 2016
@FootySuperTips pic.twitter.com/kZJlZRoOUs

— jon_madds (@jonmadd_80s) August 16, 2016