Our experts break down the off season trades, acquisitions and draft picks for each team heading into the 2015 season.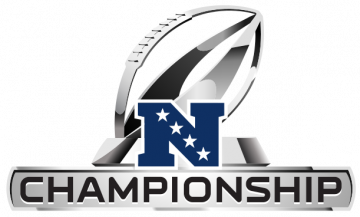 NFC East
Philadelphia Eagles
The Eagles have made a huge amount of changes, let's start with the addition of Demarco Murray and Ryan Matthews which gives them one of the best running games in the league. Sam Bradford has come in at quarterback to replace Nick Foles, Kiki Alonso replaces Trent Cole at linebacker, Byron Maxwell comes in to help strengthen the second worst pass defense from last season and they've lost Evan Mathis to Denver. There is of course a big question mark over Sam Bradford but Jordan Matthews should improve last year and has solidified himself as the teams top receiver in what should be a very high powered, up tempo offense with more weapons than last year. On the defense Maxwell will strengthen the pass defense but in general they still have a very weak unit. I'm expecting the Eagles to score a huge amount of points this season on offense, you don't have to be a great QB to be successful in a Chip Kelly offense and Bradford has looked good so far in preseason. However their defense isn't good enough so we'll be seeing plenty of high scoring games again from the Eagles who averaged 29.6 points per game last season.
Dallas Cowboys
The biggest change in Dallas comes at running back with Demarco Murray being traded to the Philadelphia Eagles. He's replaced with what looks to be one of the worst running back committees in the league, Darren McFadden, Joseph Randle and Lance Dunbar. The Cowboys were second in the league in rushing the ball last year and still have the best offensive line in the league, they added La'el Collins which is a great addition. However they don't have the talent at running back to take advantage of this so they'll be leaning on Tony Romo and Dez Bryant to make up for the loss of Murray on the offense. On the defensive side of the ball the Cowboys have already lost Orlando Scanderick for the season after his ACL surgery which is a huge blow. The Cowboys last year had the seventh worse pass defense in the league and this is not good news losing Scanderick and teams will be looking to throw on them a lot this season. They do have some good news on defense with Sean Lee coming back at linebacker from his injury last season, Randy Gregory and Greg Hardy have been added to the defensive line to generate some pressure on the quarterbacks. I expect the Cowboys to be throwing the ball a lot on offense and be getting thrown a lot of defense with their weak pass defense getting weaker than last season.
New York Giants
The only major change in the Giants organisation comes at defensive coordinator, Steve Spaguolo is back. Good news for the Giants after Spaguolo was the defensive coordinator back in 2007 when they won the Superbowl. They've not signed any notable players, just small additions to the squad like Shane Vereen. Injuries have plagued the Giants in recent years and they've already lost left tackle Will Beatty and Jason Pierre Paul has had an amputated finger after a firework accident. The Giants have a good base to build from with their passing attack from last year and star wide receiver Odell Beckham Jr should improve last season's rookie numbers. However they had the third worst run defense in the league last year and Jon Beason is hurt again so Steve Spaguolo really has his work cut out to try and improve a poor defense without any good players.
Washington Redskins
The Redskins have a new general manager and brought in a number of defensive players this off season – Terrance 'pot roast' Knighton will help with the run game and Chris Culliver, Dashon Goldson, Stephen Pae will all be good additions to the pass defense which was the ninth worse in the NFL last season. It looks like the Redskins have tried to patch up some of their weaknesses but still the main concern for them is the starting quarterback. Kirk Cousins has been named the week one starter but Robert Griffin III (RG3) seems to still be on the roster and his future is unclear. They have a good group of offensive weapons with Alfred Morris leading the rushing attack, Pierre Garcon, Desean Jackson, Andrew Roberts and tight end Jordan Reed in the passing attack but the main problem here is Kirk Cousins and his turnovers. He started five games last season and threw nine picks, in 2013 he started three games and threw seven interceptions. He has more career interceptions than touchdowns which is simply not good enough.
NFC North
Green Bay Packers
The Packers paid Randall Cobb over the off season which was a blessing in disguise now that their number one wide receiver Jordy Nelson is out for the season. However when Aaron Rodgers is your quarterback you don't need to be an amazing receiver to catch balls, just because he is that good. The Packers will have the same high powered offense even if Mike McCarthy won't be calling plays. They'll lean on the run game a bit more with the loss of Nelson and the improvement of Eddie Lacy, especially when it gets cold during winter. The Packers should have gone to the Super Bowl last year before a nightmare error from Brandon Bostick who dropped an onside kick and handed the Seattle Seahawks the game. Their defense isn't strong after losing Tramon Williams but they spent two of their draft picks on secondary additions Damarious Randall and Quinten Rollins. They were 12-4 last year and should have gone to the Super Bowl with the same defense. They still have a very strong team and will be Super Bowl contenders if Davonte Adams, Ty Montgomery and Cobb can step up.
Minnesota Vikings
An exciting season for Vikings fans with one of the best running backs in the league Adrian Peterson coming back.Mike Wallace will provide a deep threat and quarterback Teddy Bridgewater should build on a solid rookie season. A young, healthy Vikings roster will give fans something to look forward to this year, Patterson, Peterson, Rudolph, Wallace should give Bridgewater plenty of opportunity to post good offensive production. They have a solid pass defense which only got better after drafting Trae Waynes and Eric Kendricks. This is the best defense in the NFC North and they showed that last season by shutting down Aaron Rodgers in Minneapolis allowing him to only throw for 209 yards. Minnesota could surprise a few people this season
Detroit Lions
A couple of big changes for the Lions, firstly on offense they drafted Ameer Abdullah who will offer a major upgrade at running back and Laken Tomlinson at guard. They have lost both interior linemen Ndamukong Suh and Nick Fairley, CJ Mosley and George Johnson but found a decent replacement in Haloti Ngata. The offense will improve now that Golden Tate has a season under his belt next to Calvin Johnson and Abdullah should provide them with a solid run game. Despite losing a couple of players on defense they'll still be tough against the run and were pretty good against the pass last year. If Megatron can stay healthy (he hasn't completed a full season since 2012) and Stafford can look after the ball better they could make the playoffs for a second year in a row.
Chicago Bears
The Bears have a nightmare at wide receiver, they lost their best wide receiver from last year Brandon Marshall to the New York Jets, Alshon Jeffrey missed the whole preseason with a calf injury, Eddie Royal is dealing with a hip injury and first round draft pick Kevin White is looking likely to miss the season with a stress fracture in his leg. Quarterback Jay Cutler was bad enough last year to be replaced by Jimmy Clausen for a few games and I think he will be equally as bad this year now he has less weapons to throw to. On the defensive side of the ball they hired Vic Fangio as defensive coordinator but he has to try and fix the third worst pass defense in the league and a mediocre run defense. With such a poor offense I really can't see the Bears causing many teams problems this season even if their defense does improve.
NFC South
New Orleans Saints
The Saints traded their best pass catcher Jimmy Graham to Seattle and got  centre Max Unger plus a first round draft pick in return. It looks like they want to put more focus on the run game this season as they also signed CJ Spiller and drafted Andrus Peat. Kenny Stills and Pierre Thomas also left the Saints  which leaves a pretty thin receiver corps for Drew Brees to work with, Brandin Cooks, Marques Colston and two undrafted free agents from the 2014 draft. It's hard to believe the Saints will be as bad on defense as they were last year, Rob Ryan picked up Brandon Browner from Seattle and two draft picks were spent on linebackers Hau'oli Kikaha and Stephone Anthony. If the Saints are going to win Football games this season they'll need their defense to step up, establish the run game early and then let Brees do his thing. If the defense is poor then this could be a miserable season for Saints fans because they've lost too many good weapons in the passing game.
Atlanta Falcons
A whole host of new additions for the Atlanta Falcons this season, they have a new head coach Dan Quinn who they acquired from Seattle. They have a new look run game with rookie Tevin Coleman and Devonta Freeman replacing veteran Steven Jackson. Finally, a new pass rush adding rookie Vic Beasley, Adrian Clayborn, O'Brien Schofield and Justin Durant. Matt Ryan only really has Julio Jones as a legit wide receiver, Roddy White has been declining over the last few seasons and Harry Douglas has gone to the Titans. An unproven run game led by a rookie never really fills me with confidence. I think the Falcons season hinges on the success of their defense, Matt Ryan can throw for as many yards as he wants but if they don't put pressure on opposing quarter backs or stop teams from scoring it will be another tough season.
Carolina Panthers
The Panthers have won the NFC South two straight seasons but last years success was due to a very poor division in general. They've already had some bad injury news Kelvin Benjamin is out for the year so they will look to rookie Devin Funchness to be their number one receiver. However Jonathan Stewart will be leading the run game on his own after they got rid of Deangelo Williams. Stewart looked very good from December onwards last season and rushed for 193 yards in two play off games, if he can stay healthy he will be bring this offense some much needed yardage. The defense lead by Luke Kuechly and Thomas Davis will be tough to play against passing and rushing. A healthy Cam Newton can lead this group of players to their third NFC South title in a row but will need some help from the defense and a rushing attack.
Tampa Bay Buccaneers
The Bucs drafted quarterback Jameis Winston with the number one overall pick in the 2015 draft and he has been named week one starter. Winston has some good receiving options at his disposal, second year wide out Mike Evans and veteran Vincent Jackson. Preseason reports on Doug Martin have been very positive and some even think that he looks as good as he did in 2012. The Bucs defense was nothing short of awful last season, led by Gerald McCoy and Lavonte David they will need to find some way to put pressure on the quarterback but without the personnel it's going to be hard to do. If Winston can settle in with the offense and Doug Martin stays healthy then there should be some improvement on offense but to win games you need to play defense and this unit really doesn't look like it's going to be able to stop teams from scoring.
NFC West
Seattle Seahawks
The biggest off season move for Seattle was acquiring Jimmy Graham from the Saints. A very good piece of business given they don't have a legit number one wide receiver and Graham will be a red zone target for Wilson. They have lost Max Unger and James Carpenter which should have an impact on their run game but at this moment in time they don't know who will be snapping the ball to Russell Wilson. They've tried five different players at Center in the preseason and still haven't figured it out. Another concern comes in their secondary, they let Byron Maxwell go and Kam Chancellor is still holding out for a big pay day. They also lost their defensive coordinator to Atlanta. Although this team is still very talented I don't think they'll be as dominant as last season, they no longer have the strength in depth on defense and the uncertainty at center is worrying given they play the Rams front seven in week one.
Arizona Cardinals
The Cardinals will welcome back Carson Palmer from injury last season, they were 8-1 before he went down in week ten and they went 3-5 without him. Adding Mike Lupati ,A.Q. Shipley and DJ Humphries will  help the offensive line and keep Palmer on his feet. They'll need Palmer to stay healthy and be productive because their run game was ranked 31st in the league last year. David Johnson could be a breakout candidate if he gets the playing time behind an improved offensive line. On the defensive side of the ball the Cardinals have lost Darnell Dockett, Dan Williams and Antonio Cromartie but brought in Cory Redding, Corey Peters, Lamar Woodley and Sean Witherspoon to replace them. They also lost their defensive coordinator Todd Bowles to the Jets which could be a big blow. If they can establish some kind of run game, keep Palmer healthy and keep their defense playing to a high level they could run the Seahawks close to a divisional title.
St Louis Rams
The Rams have some new offensive weapons at their disposal this season after acquiring Nick Foles from Philadelphia and picking up Todd Gurley in the draft who will pair nicely with Tre Mason. However it's tough to see who's going to make plays for Nick Foles and emerge as the number one wide receiver, because if it's Kenny Britt then they don't have a chance in establishing a good pass attack. However they still pose a threat on defense with their front seven led by Chris Long, Robert Quinn and James Laurinaitis however they're still a couple of players short on the outside. We will have to see how Nick Foles gets on in St Louis and see how the run game develops but playing in the NFC West isn't an easy task.
San Francisco 49ers
The 49ers have lost a whole host of players Patrick Willis and Justin Smith retired, head coach Jim Harbaugh has gone back to coach Michigan, they've lost their main running back Frank Gore, Michael Crabtree has gone but been replaced by Torrey Smith, Anthony Davis and Mike Lupati are gone from the offensive line, Aldon Smith, Chris Borland, Perish Cox, Chris Culliver are all gone from the defense. Add to that quarterback Colin Kaepernick looks out of sorts in the preason and it becomes an absolute nightmare offseason for 49ers fans. In total they've lost pretty much all coaching staff and nine starters on offense from week one of last season. Couple that with the fact they play in arguably the best division in the league and let's just say it's going to be a long season for the 49ers.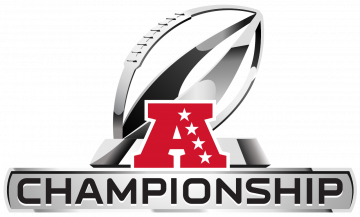 AFC North
Cincinnati Bengals
The Bengals have solid offensive foundations at the running back position with Jeremy Hill and Giovani Bernard leading the attack. They have a star wide receiver in AJ Green and Marvin Jones is back but their main problem comes at quarterback and Andy Dalton's ability to look after the football, especially in the big games and post season. The Bengals will welcome back defensive tackle Gino Atkins and Vontaze Burfict once he's fully recovered from knee surgery. The Bengals have all the ingredients to make a post season run, a good rushing attack, top wide receiver, solid defense but their season will hinge on Andy Dalton's performances down the stretch.
Baltimore Ravens
The Ravens boasted a great rushing offense last season and they'll need to lean on it again in 2015. The lack of depth at wide receiver is a worry after getting rid of Torrey Smith and Jacoby Jones. They added Breshad Perriman in the draft who is likely to provide a deep threat alongside Steve Smith, even if he hasn't played any preseason games.  It looks like rookie Maxx Williams may be an outlet for Joe Flacco in future. They do have a whole load of stars on defense even if they got rid of Ngata to Detroit. Led by Terrell Suggs and Elvis Dumervill the defense added Kyle Arrington to one of the leagues stingiest units. The Ravens will look to run the ball a lot, manage the clock and play defense which they are used to in the AFC North.
Pittsburgh Steelers
The Steelers will start the season without Le'Veon Bell who is suspended for two games and Martavis Bryant who is out for four games. The Steelers boast one of the best offenses in the league with a receiving trio of Antonio Brown, Markus Wheaton and Martavis Bryant. They'll need to score points to win them games because their secondary has been ripped apart. They've lost defensive coordinator Dick Lebau, Troy Polamalu, Ike Taylor, Brett Keisel and Brice McCain. They do have some talent at the linebacker position with James Harrison, Arthur Moats, Jarvis Jones and now rookie Bud Dupree. The Steelers could be involved in a lot of shoot outs this year which is very uncharacteristic of the old steel curtain but this looks like a weak defensive unit and a very strong offensive one.
Cleveland Browns
Johnny Manziel and Josh McCown have battled it out all off season to win the starting quarterback roll and it looks like the latter will start week one. The Browns best receiver Josh Gordon is suspended for the whole of the 2015 season after failing another drug test. They picked up three average receivers from free agency, Dwayne Bowe, Brian Hartline and Artrell Hawkins. The running game will be boosted by drafting Cameron Erving on the offensive line, Alex Mack returning from injury and Duke Johnson added to Isiah Crowell. The Browns added Danny Shelton to the defensive line who should help sure up the leagues worst run defense and they'll need their defense to perform to have any hope this season.
AFC West
Denver Broncos
Peyton Manning is one of the legends of the game there's no doubt about it, however one big doubt I have is his health and age. We saw at the back end of last season his struggles when injuries hampered him, Manning threw just three touchdowns and six interceptions in the Broncos last four games. Add to this his favourite red zone target Julius Thomas has gone to the Jaguars in free agency. Denver fired head coach John Fox who is replaced by Gary Kubiak formerly of the Houston Texans and they brought in Wade Phillips as defensive coordinator. The Broncos will want to establish a strong running game which is typical of a Kubiak offense but I'm really not buying CJ Anderson and Ronnie Hillman to carry the load. They've lost some starters from their offensive line which is the secret behind a good run game, look at the Cowboys last year. A Von Miller led defense should improve under Wade Phillips but the Broncos won't be as good as last year's 12-4 record unless Peyton comes back healthy with a stronger arm.
San Diego Chargers
The Chargers picked up Melvin Gordon to head their running game and gave Philip Rivers a new contract over the offseason. They picked up Stevie Johnson, Jacoby Jones and Keenan Allen is coming back healthy so their offense is loaded with weapons. If the offensive line can improve and keep Rivers upright then this will be a very high powered offense. Left guard Orlando Franklin was picked up from Denver which should help sure the line up a bit, but it still has some work to do. On the defensive side of the ball they'll need to generate some pressure on quarterbacks if they're to have any success. Interestingly they've kept faith in Ingram and Attaochu. Ingram has lost a lot of weight this off season and is showing an extra burst off the edge in training camp so maybe they Chargers will be rewarded for trusting him.
Kansas City Chiefs
The Chiefs have made some nice pick ups over the off season and addressed some of their weaknesses well. Jeremy Maclin and Jason Avant should help the passing offense which became the first unit in NFL history not to register a receiving touchdown in a sixteen game season. Paul Fanaika and Ben Grubbs should add depth to the offensive line. This should lead to a more productive year for their offense given they already have one of the leagues best running backs, Jamaal Charles. On the defense free safety Eric Berry comes back into the team following cancer treatment and Derrick Johnson returns after going down in week one with a season ending injury. Justin Houston was outstanding last year at linebacker but Dontari Poe's injury on the defensive line leaves for huge questions about how this unit can hold up against the run.
Oakland Raiders
The Raiders look a lot better this year having brought in wide receiver Amari Cooper with fourth overall round draft pick and Michael Crabtree. They will give quarterback Derek Carr a legitimate wide receiver to find this season. Rodney Hudson was added to the offensive line which will add experience to a running game led by Latavius Murray and Roy Helu. However new head coach Jack Del Rio will still find it tough, yes they have Khalil Mack on defense but the strength in depth for the Raiders still isn't there to compete. They are going in the right direction but this organisation is still rebuilding on poor drafts in recent years.
AFC South
Indianapolis Colts
The Colts did some very good business in the off season signing three key players on defense, Trent Cole, Nate Irving and Kendall Langford. They also picked up veterans Frank Gore and Andre Johnson. However Andrew Johnson can never stay healthy for a full season and he's a direct placement for Reggie Wayne who they let go. The offense will be a success there's no doubt about it but they need the defense to stop the run if they are going to get to the Super Bowl. Arthur Jones will be back from ankle injury but they need some strength in depth on the line so they can add in players to the rotation. Providing the Colts stay healthy on defense I think they can make a real run at claiming the Super Bowl this season.
Houston Texans
We all know about JJ Watt and the Texans defense from last year. Add to that a healthy Jadeveon Clowney, Brian Cushing and Vince Wilfork and you have one of the top defensive front seven in the league. The main concern with the Texans on offense. They have a new head coach, new quarterback and lost their main wide receiver from last season. However Bill O'brien and Brian Hoyer have worked together before at New England so Hoyer should adapt to O'briens system a lot quicker than Ryan Mallett. Deandre Hopkins will lead the receiving core after emerging to overtake Andre Johnson last year before his departure. However he'll need some support from Nate Washington, Keshawn Martin or Jaelen strong. Arian Foster is out for the first four games so they'll need Alfred Blue to step up and carry the rock on offense if they're going to develop a solid run game. If Hoyer can show some early form of last season, Foster gets healthy and some of the young receivers support Hopkins then The Texans could make a run with that defense I have no doubt about it.
Jacksonville Jaguars
The Jags have added a few weapons over the off season  but unfortunately some will miss the start of the season. Julius Thomas will provide a nice security blanket for Blake Bortles but he's out for the first month and third overall pick Dante Fowler is out for the season with a torn ACL. The offense might take some time to gel with TJ Yeldon and Denard Robinson leading the running game and Allen Robinson leading a young group of receivers. The tough news for the Jaguars is they have one of the worst defenses in the league against the run and pass. With Dante Fowler going down hurt I don't expect the defense to improve so even if the offense improves I think they'll only win one or two more games.
Tennessee Titans
The Texans drafter Marcus Mariota second overall in the 2015 draft and a weapon for him at wide receiver Dorial Green-Beckham. This season will be one similar to Jacksonville's last season while they try and slowly develop their rookie quarterback and should see some late season success. They've bought in some personnel to strengthen the offensive line but I still have my concerns over running back Bishop Sankey. Defensive coordinator Dick Lebau has come over from Pittsburgh and the legend has his work cut out with the 2014's second worst run defense. They did sign Orakpo from Washington but it's still a very poor unit.
AFC East
New England Patriots
The Super Bowl champions of 2015! We all know about the offense led by Tom Brady and Rob Gronkowski but the Patriots lost a lot of defensive players. Darrelle Revis, Vince Wilfork, Kyle Arrington, Brandon Browner all started in the Super Bowl. It'll be a tough test in the AFC East because all three other teams made huge strides in catching up with New England. How will the deflate gate saga affect this organisation on the field? It was only recently Tom Brady won his court case to relieve his four match ban. There's no better head coach in the NFL who knows how to reform a roster so we should trust his ability to replace the defensive stars lost during the off season.
Miami Dolphins
The Dolphins have made some big signings during the off season but also have one of the most brutal schedules in the NFL. In the first nine games they play at home only three times and face some tough games against Baltimore, Colts and Patriots down the stretch. Ndamukong Suh was their big money signing and will strengthen their run defense, he will take double teams which should allow pass rushers like Cameron Wake and Olivier Vernon to get after quarterbacks. On offense they brought in Kenny Stills, Jordan Cameron and veteran Greg Jennings which will be a nice addition to second year wide receiver Jarvis Landry. The Dolphins look like a decent football team this year and should make the playoffs if Tannehill can keep making progress and their defense plays well on the field.
Buffalo Bills
Rex Ryan's Buffalo Bills have added some star quality on offense. Running back Lesean McCoy, Percy Harvin, Charles Clay and Richie Incognito but they still don't have a quarterback! This is the main problem and was Rex Ryan's let down at the Jets. They have a ferocious defense which led the league in sacks last year at 54 and every member of the front four has returned. If Tyrod Taylor turns out to be a hidden gem then this ball club could be a force to be reckoned with. A more likely scenario is he'll be bang average and we'll be sitting here come the winter saying they would have won more football games if they had a decent quarterback.
New York Jets
It was an embarrassing off season for Jets fans when IK Enemkpali threw a punch at quarterback Geno Smith and broke his jaw. The Jets resigned some old faces, Darrelle Revis returned after winning the Super Bowl with New England. This was the start of a defensive face lift as they then added Buster Skrine, Marcus Gilchrist and Antonio Cromartie returned. Leonard Williams was drafted six overall in the 2015 draft and should he live up to hype he will play on the best defensive line in all of football next to Wilkerson and co. Ryan Fitzpatrick will start week one as the Jets quarterback and at least they now have a legit number one wide receiver in Brandon Marshall. I was impressed with some of Jeremy Kerley's play last season and he should join Decker in adding a decent supporting cast. Another AFC East team with a strong defense but a quarterback crisis!
That's all 32 teams previewed for the upcoming 2015 season! Get all our NFL betting previews, tips and predictions for free every week of the regular season!