Euro 2020 qualifying continues on Friday evening, with the international break finding itself warmly welcomed as we ease into the off-season for the major domestic leagues around the continent. England, Netherlands, Portugal, and Siwtzerland find themselves otherwise occupied with the inaugural UEFA Nations League finals this week, but there's still plenty of meaningful and quality football to be played around Europe.
Find all our UEFA Nations League Outright Predictions and Betting Tips here.
We're only two matches deep into Euro 2020 qualifying, but already some interesting tussles are emerging in the battle for qualification. With a number of favoured teams facing off this weekend, some of these fixtures could well prove to be decisive once the points are tallied up later this year.
Let's take a look at some of the most meaningful fixtures coming up over the next few days:
Denmark vs Republic of Ireland – Fri 7th June, 19:45
With Switzerland busy contesting a 3rd place playoff in the UEFA Nations League on Sunday, a battle to get a leg-up in Euro 2020 qualifying Group D will be fought in Copenhagen on Friday evening.
Switzerland and Denmark are the two favourites to qualify for next summer's tournament, but Republic of Ireland certainly can't be ruled out. They made it to the knockout stages of the 2016 iteration and have won both their qualifying games so far. Admittedly these did come against group minnows Gibraltar and Georgia, but it's a good start nonetheless.
Denmark, meanwhile, picked up a point away to Switzerland in their only game of the campaign. We're not expecting a repeat of that 3-3 thriller in Basel, but the visiting side definitely have a chance of further strengthening their qualification hopes.
Check out all our Denmark vs Republic of Ireland predictions and betting tips here.
Ukraine vs Serbia – Fri 7th June, 19:45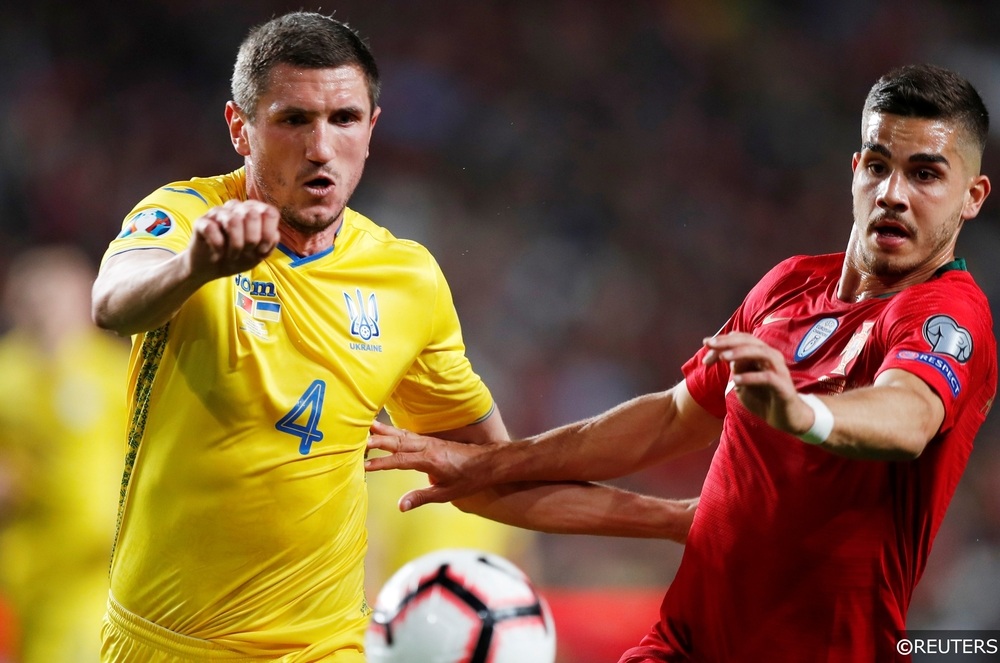 Group favourites Portugal may have made it to the UEFA Nations League Final, but they haven't fared quite so well in this qualifying campaign so far. They have drawn both their games so far, and with them busy in Porto on Sunday night it opens the door for Ukraine and Serbia to pile the pressure on.
Make no mistake, these are two very evenly matched sides. In fact, just two places separate them in the FIFA World Rankings, and both managed to pick up a point against Portugal back in March. Ukraine lead the way in Group B, but that's only down to them playing an extra match and unsurprisingly beating Luxembourg. With Portugal underperforming so far, this is a real chance for both teams to hugely boost their chances of making it to Euro 2020.
For Serbia, that would end a two decade absence for the European Championships and a first since splitting from Montenegro. Meanwhile, Ukraine will be hoping to get over the disappointment of missing the World Cup in neighbouring Russia last summer.
Check out all our Ukraine vs Serbia predictions and betting tips here.
Croatia vs Wales – Sat 8th June, 14:00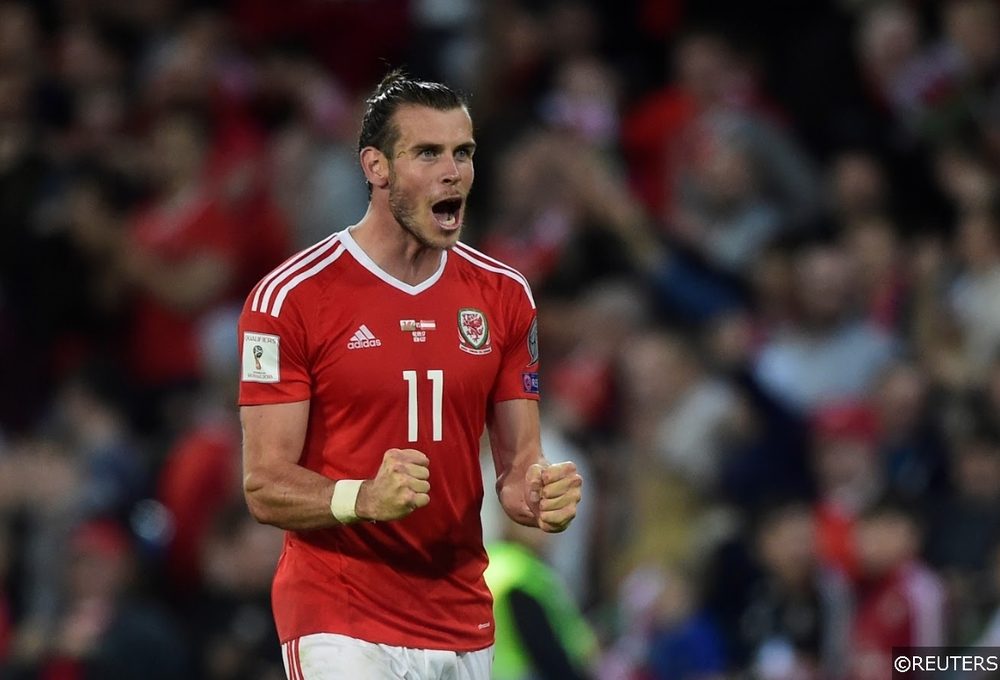 Back in 2016, Wales surprised the continent with their phenomenal run to the Euro 2016 semi finals before being outclassed by France. It was their first ever European Championship appearance and their first major international tournament since 1958. Not to be outdone, Croatia followed that up two years later by making it all the way to the World Cup Final in Russia, only to also be outclassed by France.
Now, both sides are looking to build on their recent success in a group that looks wide open. Four of the five teams in Group E sit on three points, and any one of them could conceivably qualify later this year. That being said, Wales have a significant advantage in that they have a game in hand on all teams apart from Azerbaijan.
With Slovakia and Hungary both being relative underdogs in the race for qualification, this battle in Osijek could well prove to be a deciding factor in who wins this group.
Check out all our Croatia vs Wales predictions and betting tips here.
Turkey vs France – Sat 8th June, 19:45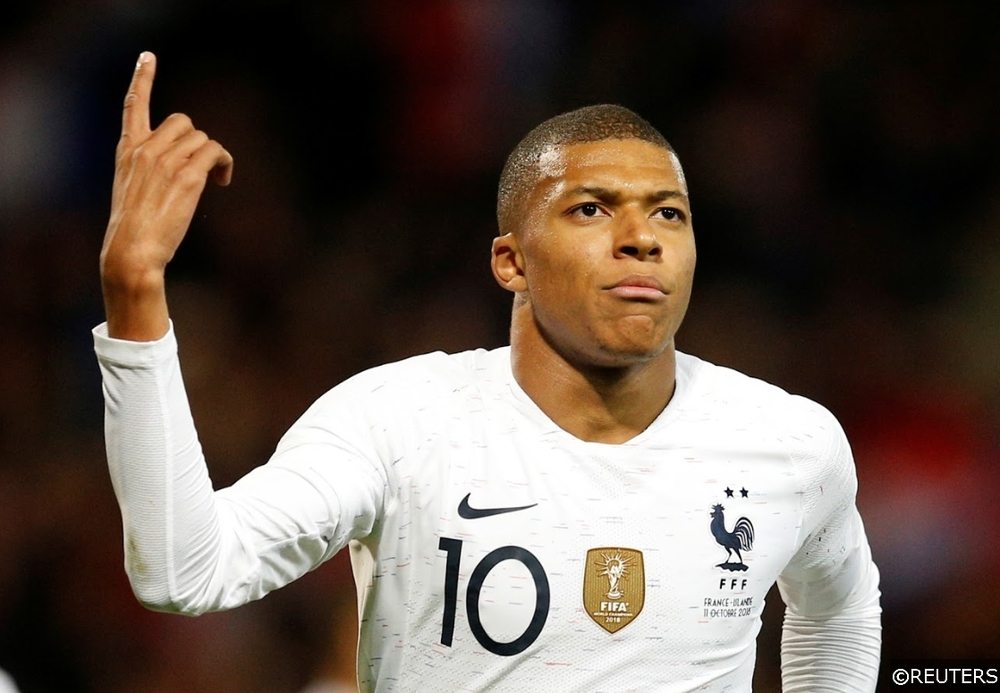 France are the team to be feared in world football right now. They boast an absurdly talented and young pool of players to choose from and officially heralded in the dawn of a new Golden Age last summer when they hoisted the World Cup aloft in Russia. That offered some much needed deliverance after they were pipped to the Euro 2016 crown in front of a Parisian crowd.
Unsurprisingly, they're favourites to top Euro 2020 qualifying Group H, but they might not have it all their own way. Turkey have some promising looking players and have won both their opening matches, leaving them behind France on goal difference alone. Both are expected to reach Euro 2020 proper, but with Iceland lurking below them anything could happen.
A France win on Saturday would leave them very comfortable in their race to the top spot, but Turkey getting something from the game might sow a few seeds of doubt in the French camp.
Check out all our Turkey vs France predictions and betting tips here.
Greece vs Italy – Sat 8th June, 19:45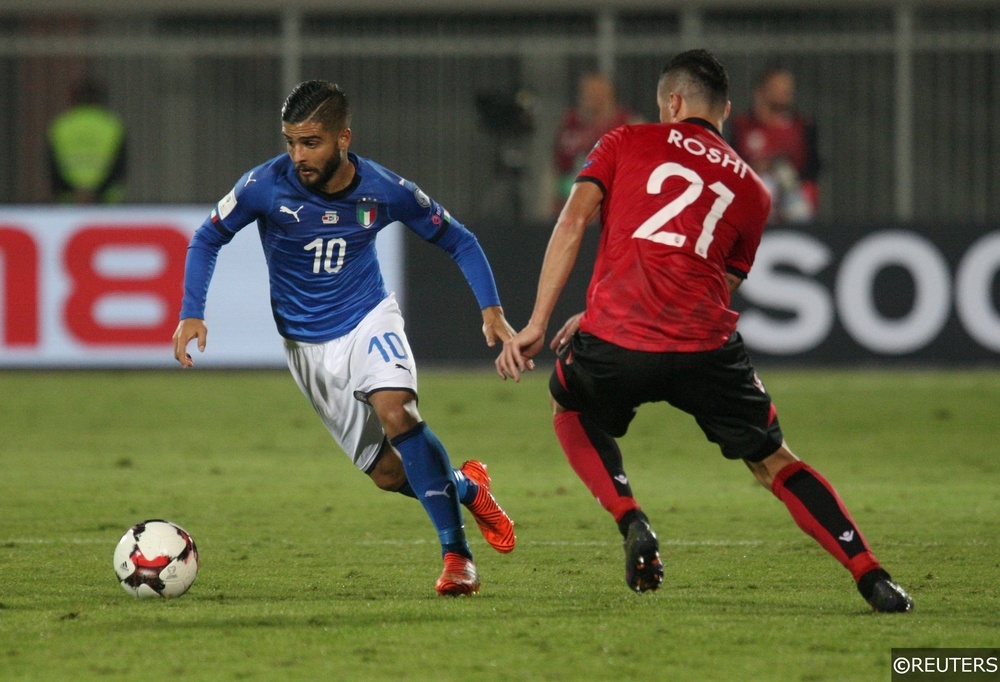 Greece produced one of the great shocks in European Championship history 15 years ago when they won Euro 2004 against all the odds. What's almost as surprising is that Italy's most recent trophy came just two years later at the World Cup, but Roberto Mancini will be hoping to amend that.
The Italians have been in a state of disarray recently, failing to qualify for the World Cup for the first time since 1958 and seeing some key veterans of the national team setup announce and later rescind their retirement. Things have started improving recently though, with Mancini finding his feet in his new role and winning four of his last five matches. They have a decent looking squad that has a blend of youth, experience, and talent, and both their qualifying games have ended in comfortable victory.
In all honesty, no team in Group J should pose much of a threat to Italy's quest for the top spot. However, Greece have it all to play for as they battle it out with Bosnia Herzegovina for the remaining qualifying position, and their trademark defensive organisation could potentially prove difficult to break down.
Check out all our Greece vs Italy predictions and betting tips here.
Euro 2020 Qualification Acca
Denmark vs Republic of Ireland – Republic of Ireland Double Chance
Ukraine vs Serbia – Draw
Croatia vs Wales – Under 2.5 Goals
Turkey vs France – Under 2.5 Goals
Greece vs Italy – Italy Win
What's Next?
The football doesn't stop once the weekend ends. There are another two full fixture lists of Euro 2020 qualifiers on Monday and Tuesday, and after that we'll have a much better outlook on who could make it to the sprawling Euro 2020 finals.
As always, we'll be covering every match of the Euro 2020 qualifiers, so make sure to check our Match Previews section.