Do you bet on Asian handicaps? I am asking you, as a football bettor, do you utilise some of the best value football markets available week in week out?
At first Asian handicaps can be a little bewildering, from decimal odds to quarter goal starts to "pushes".
However, hopefully this article can peel back some of the layers of confusion to enable you to dip your toe into this weird and wonderful world.
After we break down how Asian Handicaps work and how to make sense of the mechanics, we'll list some of the clubs that would have been profitable selections in that market last season.
Looking for more betting guides? Read our article explaining why the highest scoring half markets are worth exploring.
What is Asian Handicap Betting?
The first thing that you'll probably notice when scanning the Asian Handicap markets is that most (if not all) bookmakers DO NOT use the standard fractional odds (6/4, 2/1 etc) most punters are familiar with in the Asian Handicap market. Asian Handicaps are usually priced in decimal format, similar to betting exchange markets.
Decimal odds present odds in terms of your potential returns rather than winnings. Everyone knows that if I place a €1 bet on a team at 2/1, I win €2 if successful.
I hand the bookmaker my betting slip or place my €1 bet online, and if the team wins, I get €3 back.
In decimal terms we call 2/1 3.0 to indicate that a successful €1 bet returns €3 in total. Similarly, 6/4 is 2.5 in decimal odds, 13/8 is 2.625 and so on.
You can find conversion tables with a simple Google search that show the value of each fractional price in decimal format.
Football is one of the few sports around where a draw is a reasonably common occurrence. In fact, over the last five seasons 23.6% of Premier League fixtures ended all square.
In basic terms, Asian Handicaps are an attempt to remove those draws, taking a market (match) with three possible outcomes (home/draw/away) into a market with only two, using the handicap to "force" a winner.
The bookmaker will attempt to construct an appropriate handicap so that each outcome is (almost) as likely as the other.
For example, Manchester City may be a very short price to beat Bournemouth (around 1/3 or 1.33 in decimal format) but by giving Bournemouth a 1.5 goal start, the bookmaker may decide that a Manchester City or Bournemouth handicap "win" are almost as likely as each other.
Asian Handicaps can start at as little as 0.25 goals between two relatively evenly matched teams, and rise to 2.5 goals or even more in games that are perceived to have an overwhelming favourite.
Asian Handicap market top performers in the 18/19 season
To help you get a better handle on the sorts of patterns you need to identify to be successful in the Asian Handicap arena, let's take a look at some of the best performers in that market from the 2018/19 season.
Premier League
Bournemouth
Eddie Howe's Cherries were beaten 13 times in total in Premier League away fixtures last term, and Bournemouth were beaten convincingly on almost every occasion, losing by two goals or more in a staggering 12 of their 13 defeats on the road.
Based on those numbers, backing Bournemouth's opponents at -1.0 or -1.5 on the Asian Handicap lines would have returned excellent results and plenty of successful bets.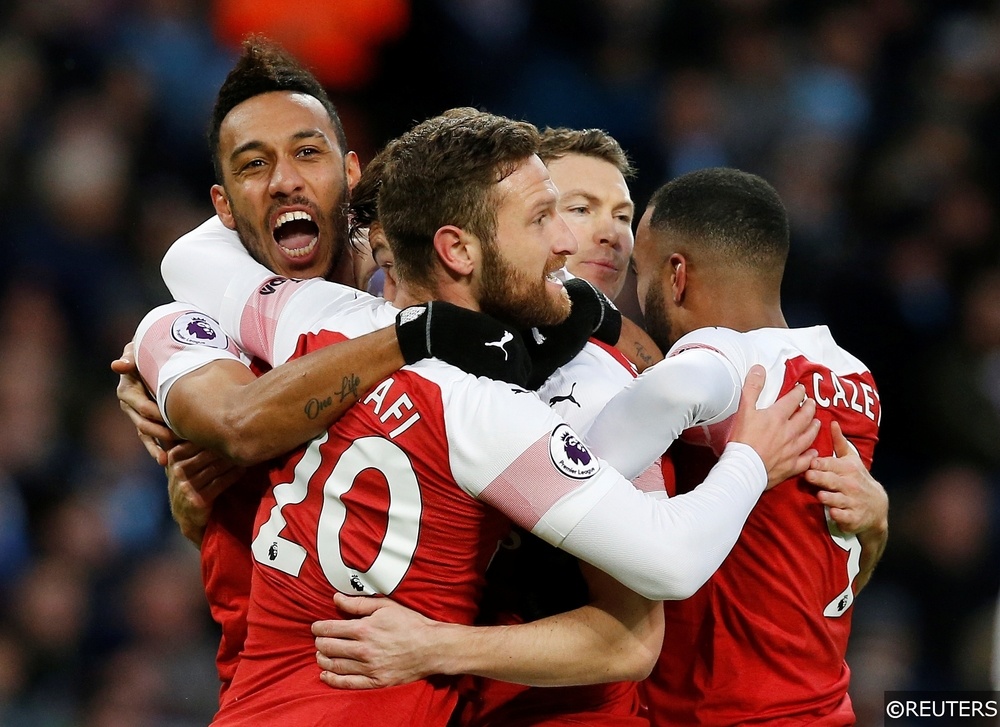 Arsenal
The Gunners had a typically up and down season in 2018/19, though they did develop a habit of saving their best performances for their Premier League games at the Emirates Stadium.
Arsenal won 14 of their 19 EPL home matches in North London, though just two of those victories were secured by a single goal margin. The other 12 of Arsenal's wins saw the Gunners beat their visitors by two or more goals – results that would have made Unai Emery's side a profitable choice in the -1.5 Asian Handicap market.
Everton
The Toffees won 10 of their 15 Premier League victories last season by at least two goals, with the other five of their wins secured by the slimmest of one-goal margins – figures that suggest that Everton would have been good value over the course of the campaign on the -1.5 Asian Handicap line.
Manchester City
Unsurprisingly, champions Manchester City won more Premier League fixtures by sizeable margins than any other team in the division last season.
The Citizens won by two goals or more in a full 23 different games last term, and though it remains tough to find odds of value on City ahead of any game they play, using the Asian Handicap market can certainly help to push them more in your favour.
For example, City are priced at 1.22 to beat Crystal Palace at Selhurst Park on October 19th, though backing City at a -1.5 AH returns odds of 1.50, which are a 17% increase on the match result price.
Chelsea
Under controversial former manager Maurizio Sarri, 10 of Chelsea's 12 Premier League wins at Stamford Bridge last term were achieved by margins of two or more goals, making the Blues a prime candidate for consideration in the -1.5 Asian Handicap market.
Under Frank Lampard, Chelsea's goal-scoring threat seems to have risen considerably this season, and after the international break, the Blues host struggling Newcastle United in West London.
A standard Chelsea home win is currently priced at 1.28, however, backing Chelsea with a -1.5 Asian Handicap pushes the odds up a full 46% to 1.88, highlighting just how lucrative that market can be if utilised correctly.
Visit our Premier League predictions page to read all of our experts' latest English football betting tips and match previews.
La Liga
Atletico Madrid
Half of the 22 La Liga victories masterminded by Atletico manager Diego Simeone last season, were won by more than a single goal margin, despite the coach's reputation for strangling the life out of football matches. With numbers like that, Atletico and the -1.00 Asian Handicap line would have been fine bedfellows for much of last year's campaign.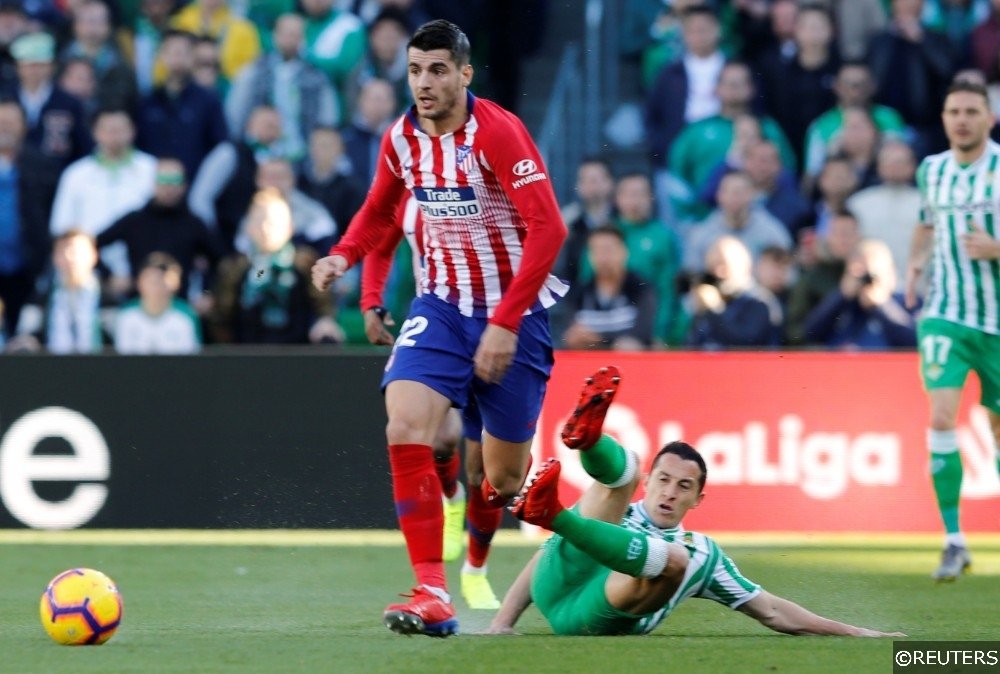 Sevilla
11 of Sevilla's 17  Spanish top flight wins last season were secured by margins of at least two goals, with seven of those victories 7 coming at the Ramon Sanchez-Pizjuan Stadium.
Getafe
Getafe secured a respectable eight of their 15 La Liga wins in 2018/19 by margins of at least two goals, with seven of those triumphs coming on their own patch. Like Sevilla, Getafe would have produced some seriously useful results in the -1.00 Asian Handicap market last term.
For the best Spanish football betting tips and match previews, make sure to read our La Liga predictions page.
Serie A
Atalanta
Atalanta have been going from strength to strength under the direction of Gian Piero Gasperini, and La Dea won 20 times in Serie A last season on their way to finishing in 3rd spot. Atalanta won 13 of those games by two or more goals, with six of those victories coming on the road. Those meaty away wins in particular would have been priced generously in the -1.0 and -1.5 Asian Handicap markets.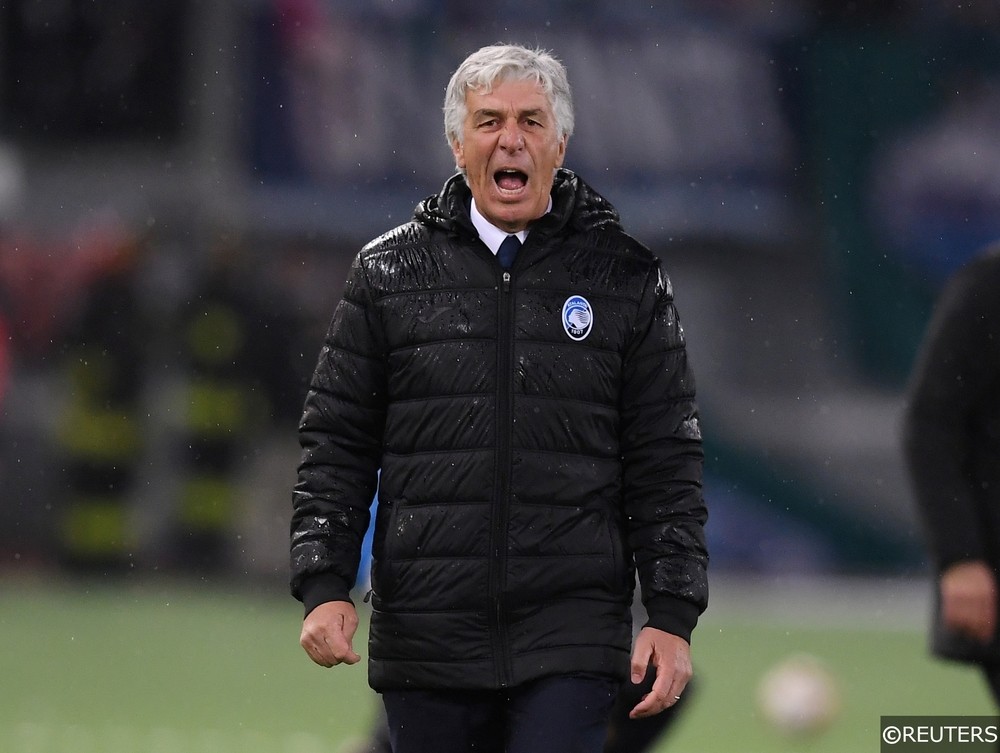 Sampdoria
Sampdoria had to endure a difficult year in 2018/19, eventually losing 15 times on their way to finishing in mid-table. La Samp were rarely taken to the cleaners however, losing 11 of their 15 games by tight one goal margins. Those narrow defeats would have made Sampdoria a perfect fit for the +1.0 or +1.5 Asian Handicap lines.
Chievo
Chievo finished bottom of Serie A in 2018/19, winning just two matches overall during a dismal campaign. You could have profited on their misery using the Asian Markets however. Chievo were beaten 22 times in total last term, and they lost 16 of those game by 2+ goals.
For more Italian football betting tips as well as detailed match previews, make sure to check out our Serie A predictions page.
Bundesliga
Bayern Munich
The perennially dominant Bavarians won a massive 18 of their 24 Bundesliga fixtures by two or more goals last season, and a further 11 matches by at least three goals on they way to successfully defending their title. Like Manchester City in the Premier League – finding odds of value for Bayern's domestic matches can be tough, however, Asian Handicap markets can turn the odds a little more in your favour.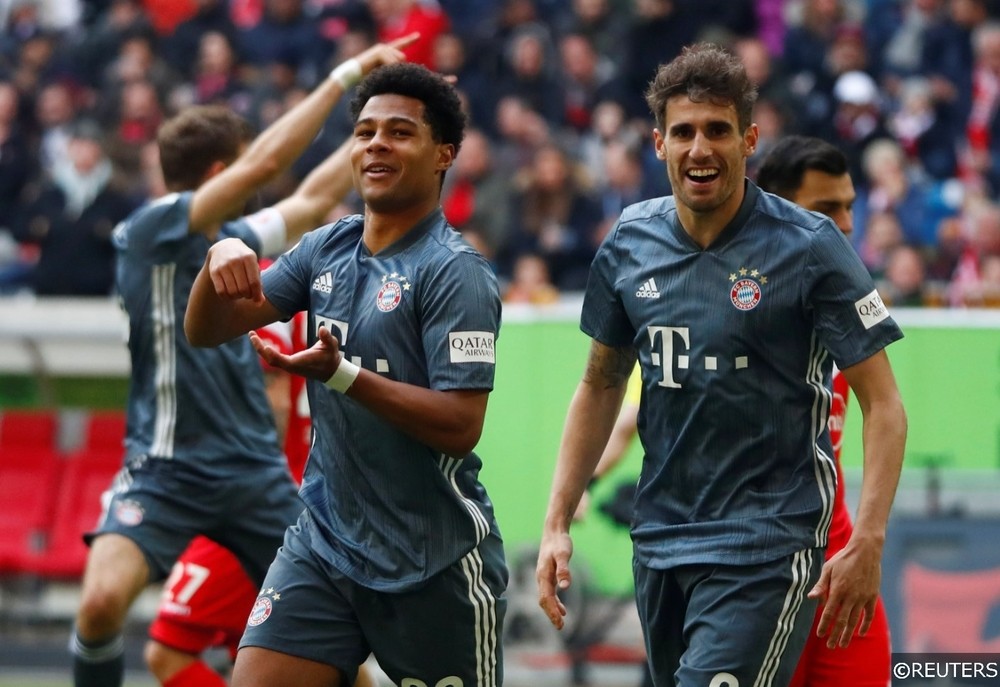 VfB Stuttgart
Stuttgart were relegated from the Bundeslia last term, finishing their lamentable campaign with the division's third worst defensive record. Stuttgart were particularly awful on their travels last term, losing by two or more goals in 12 of their 13 away defeats. An eye-watering 17 of their 20 losses in total were by sizeable margins of two goals or more.
Hannover
Hannover, who finished one place below Stuttgart in 2018/19, also carried a severe bout of travel sickness with them through their failed campaign for survival. Hannover were beaten by 2+ goals in 10 of their 12 away defeats, conceding 45 times in total across their 17 Bundesliga matches away from the HDI Arena.
You can find our latest German football betting tips and match previews on our Bundesliga predictions page.
Ligue 1
Nimes
Nimes finished in a respectable 9th spot in Ligue 1 last season, winning 15 of their 38 French top flight fixtures overall. Nine (60%) of those victories were won by two or more goals, which was the 3rd highest percentage in the division behind champions PSG (71%) and Strasbourg (64%).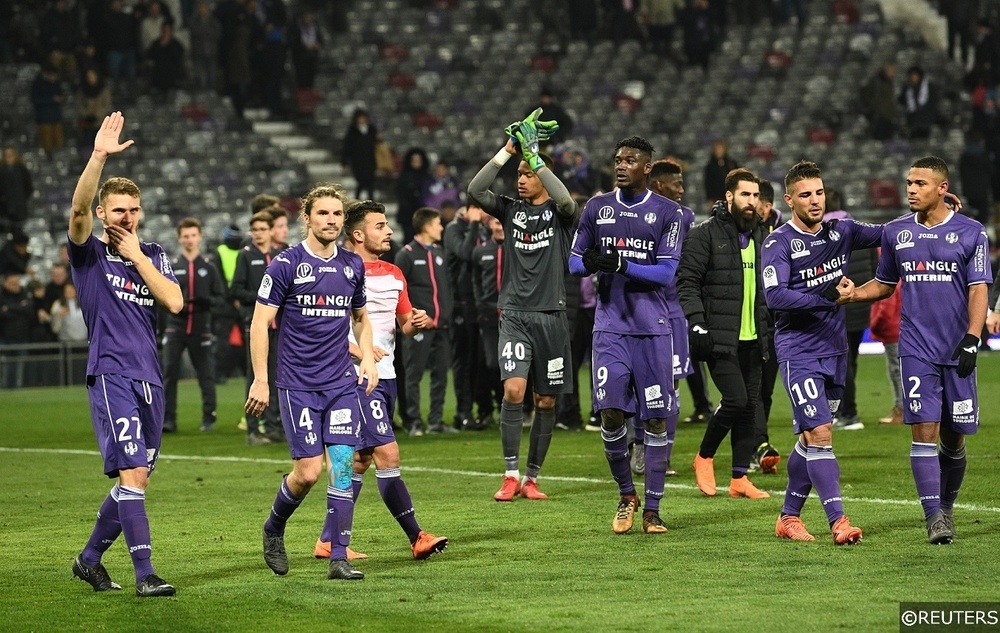 Toulouse
Remarkably, Toulouse were the only team in Europe's Top five leagues that failed to win a SINGLE game by more than one goal last season. Toulouse narrowly avoided the drop last term, winning just eight of their 38 matches in total.
Ligue 1 in general was a the place to be for +1.5 Asian Handicap bets last term. Title winning Paris St. Germain were the only team to win more than 10 Ligue 1 fixtures by two or more goals in 2018/19. In fact, 11 of the 20 competing teams won by two goals or more under five times each.
Things are shaping up to follow those same low-scoring patterns in Ligue 1 in 2019/20. Just two months into the new domestic club campaign, Ligue 1's average goal per game count of 2.37 falls well short of the equivalent figures from three other four of Europe's top five leagues (EPL 2.88, BUN 3.25, SEA 2.78, LAL 2.5).
Just like last season, Ligue 1 as a whole, looks a potentially profitable place for +1.00 and +1.5 Asian Handicap plundering.
Looking for more French football betting tips? Make sure to check out our Ligue 1 predictions page our latest tips and match previews.