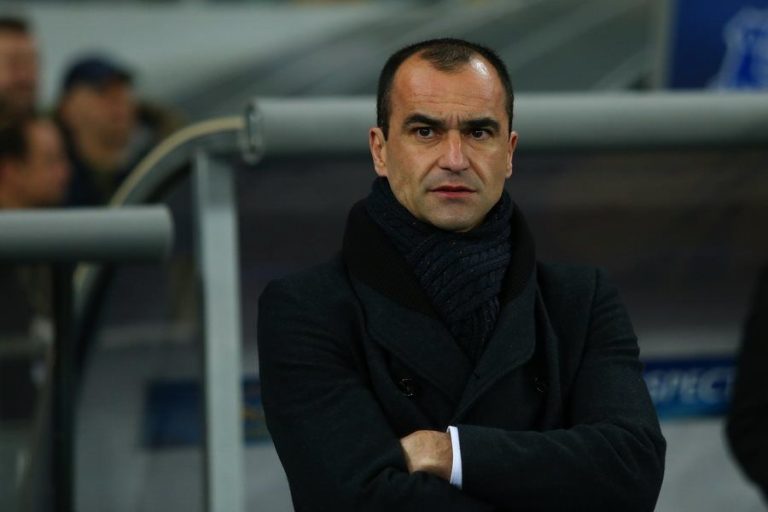 Before becoming a Sports Journalist for Free Super Tips, Aaron spent three years studying Sports Journalism at the University of Sunderland while taking in the Black Cats' 'glory years' under Martin O'Neill. Now back in Northern Ireland he turns niche stats into predictions for FST, while he's one of the few people on this island who is equally comfortable at Windsor Park and the Aviva.
By Football.ua [CC BY-SA 3.0 (https://creativecommons.org/licenses/by-sa/3.0/deed.en)] via Wikimedia Commons
Even for the very best in the international game, finding a manager isn't easy. Heading to the World Cup is no longer the pinnacle, and increasingly top coaches see international jobs as a semi-retirement. With fewer matches, shallow talent pools and smaller wages on offer, it's not hard to see why the best avoid the national jobs.
That's a big change in the international game. New managers are being promoted from the Under 21 side, rather than club football. It's forced nations to get creative with their decisions,including Belgium's move for Roberto Martinez.
The Spaniard was a left-field choice in 2016, being handed the reins to one of the most talented squads in world football. He went from Everton reject to man preparing a push to win the World Cup in just three months. Will that huge gamble pay off, or is this another missed opportunity for Belgium? Dropping Radja Nainggolan is a bold statement of intent, while it's also a key step for Martinez, who looks set to build a functioning side out of Belgium's talent.
Also see: Why did Martinez drop Radja Nainggolan?
Why Martinez?
Belgium's up and coming squad missed the 2010 World Cup and 2012 European Championships. That led to the appointment of Marc Wilmots, who was able to secure two tournament appearances for the Red Devils. However, two quarter-final defeats weren't good enough, and they sacked him following the exit to Wales in France two years ago.
There were consistent problems throughout Wilmots' time in charge. Both campaigns saw a very functional side, with no kind of organisation. The plan seemed to be flood the team with centre-halves and wait for someone to do something special. It was essentially the Tony Pulis approach on a grander scale. From there, the Belgians have made quite a switch by approaching Martinez to solve their issues.
His task is to avoid the pitfalls which hit Sven Goran Eriksson's English golden generation. Shake them up tactically, find a way to combine their talents and win a quarter-final.
International Odd Couple
Getting a new voice to work alongside Martinez seemed like a smart idea for the Belgians. Getting in a specialist coach who the team would respect was a no brainer. However, of all the people you'd expect Martinez to appoint, Thierry Henry wasn't one.
Anyone who'd seen Martinez managing Wigan or Everton in the top flight could have seen the issues there. While there was a blueprint for possession, there was little defensive solidity. It's no coincidence that his great first year at Everton came as he built on the defence built by David Moyes. When that unravelled, so did his Everton team.
For Martinez to line up Henry beside him seems like a missed opportunity. He took his team with him in to his latest job, but adding a specialist defensive coach could have brought something different to the table. Will defensive issues bring down his reign with the Red Devils?
See Belgium's Group Schedule and Route to the Final Here
Is Martinez Doubting Himself?
Strangely, it seems like the former Everton boss is going the opposite way. Having installed a 3-4-3 set up, it seems like his team aren't being adventurous enough. Man City's Kevin De Bruyne spoke out after they drew 3-3 with Mexico, claiming they retreated back too much and gave up too much ground.
It doesn't sound all that defensive to get involved in a six-goal thriller, but there is an issue for Martinez there. De Bruyne criticised the way that the full-backs dropped deep, leaving a five man defence, with the other five stuck in midfield. His Wigan and Everton sides pushed high and went after the ball. Now they're much more restrained when it comes to winning the ball back.
While many have their doubts about Martinez's chances, everyone would back against one of his sides trying to play defensively. They can call upon De Bruyne in the middle, so why run scared of possession?
What Can he do Differently?
The biggest worry for Belgium is that they're going to end up with nothing to show from their golden years. They have the issue which many sides with golden generations end up with, a boom in young talent ends up with similar players competing with each other. England's side had that, with so many central midfielders crammed in, there was no need to turn to the likes of Jake Livermore.
Belgium have a stock of impressive central defenders, along with some fantastic number 10s. They're stocked at the back and in attacking midfield, while Romelu Lukaku has taken care of their issues up front. There's been little movement at full-back, which is something that Martinez has tried to find a way around.
The Spaniard has to make this similar Belgian side work together, having seen De Bruyne and Hazard getting in each other's way all too often. His current set up pushes the Man City man in to the heart of midfield, while captain Hazard is in a supporting role off Lukaku. To do that, Martinez switched to a 3-4-3, which also takes advantage of their great defensive line up.
While he was criticised throughout his spell in England, one thing Martinez did was build an identity. He helped build up Swansea early on, and he quickly took his passing style to Wigan. His opening year at Goodison Park saw an attacking verve to the side, which almost took them to the Champions League.
He has a big step up to make, but there's a lot of quality for him to work with. While defensively questions remain for Martinez, the Red Devils could have stumbled on to an inspired choice.
Follow Free Super Tips on Twitter to stay up to date with our daily tips and predictions or browse more football content on our website: