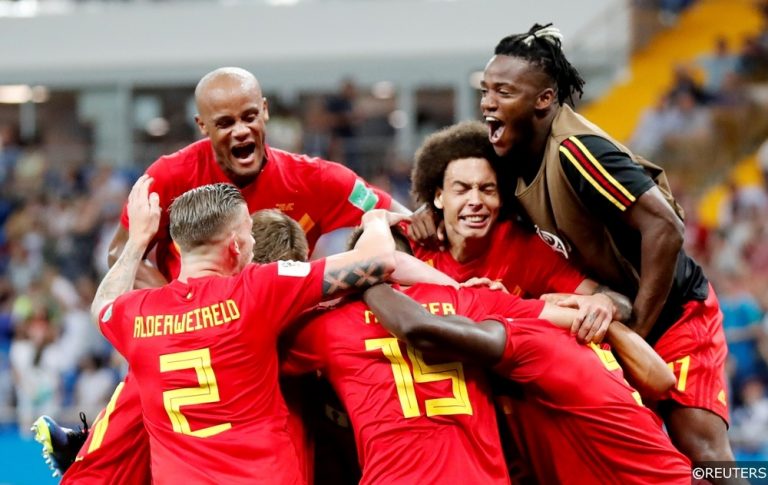 Before becoming a Sports Journalist for Free Super Tips, Aaron spent three years studying Sports Journalism at the University of Sunderland while taking in the Black Cats' 'glory years' under Martin O'Neill. Now back in Northern Ireland he turns niche stats into predictions for FST, while he's one of the few people on this island who is equally comfortable at Windsor Park and the Aviva.
Belgium may be in the quarter-finals of the World Cup, but they received a scare against Japan. After over an hour of their second round clash, the Red Devils found themselves 2-0 down. A quickfire double after the break put Japan in complete control, and it took them until the 74th minute to get back level again.
The Belgians finished off an impressive last 15 minutes with a last minute strike from Nacer Chadli, which booked their place in the quarter-finals. However, it was far from a strong display from the Red Devils. Overall, there were clear weaknesses, and a better team wouldn't have given them a second chance in this huge tie.
With a clash against the tournament favourites looming, we are looking back over Belgium's victory. Where exactly did their problems stem from? Is Roberto Martinez the man to fix the issues ahead of Friday's quarter-final?
Also See: Belgium's Key Statistics from the Group Stage
The Fellaini Factor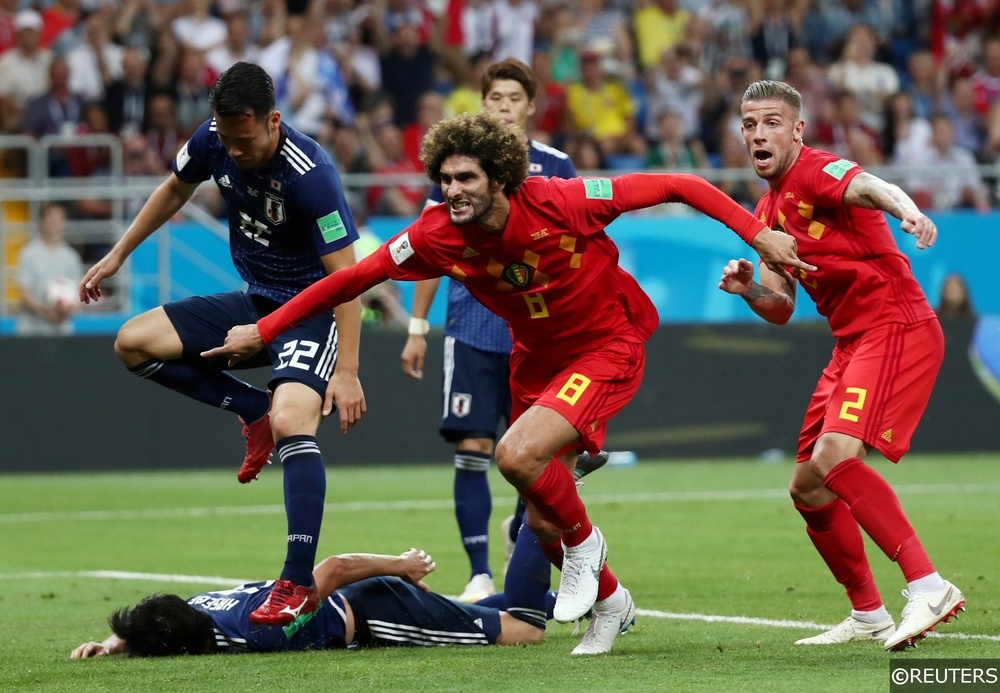 Ultimately, the game swung when Martinez hit the Marouane Fellaini button. Just four minutes after he arrived in the game, Belgium hit back from a set-play. The opener was an incredible goal, which had a huge slice of luck to it. Jan Vertonghen's looping header caught everyone by surprise, mostly because they were too busy with Fellaini. There were at least two men on the Man United midfielder at all times, which led to panic and space elsewhere.
Five minutes later, another corner came back out to Eden Hazard, and he fired in a cross which Fellaini converted. Two big moments from the Belgian giant resurrected his team's hopes of making the quarter-finals. It wasn't the style we expected from the Belgian golden generation. It was far from a typical Martinez approach. However, it was successful, and saved Belgium when Plan A fell to pieces.
Martinez – Problem or Solution?
That brings us on to the manager, who takes blame and credit from this result. Belgium had a drab first half, which shouldn't be happening with the talent they have. After getting them in at half time, you'd imagine the manager would be offering encouragement and telling them to improve in the second half. That's probably what Martinez tried to do. Seven minutes after that motivational pep talk, Belgium were 2-0 behind to one of the weakest sides in the last 16.
Martinez is already unpopular with large sections of the support. The players don't seem happy to go from listening to the likes of Pep Guardiola and Mauricio Pochettino to the man who relegated Wigan. The fans dislike him over numerous personnel decisions, and his World Cup start hasn't endeared him to the Red Devils' support.
However, to his credit Martinez introduced Fellaini and Chadli to the side when they were struggling, and they turned this game around. It's fair to say that those two looked like average introductions given Belgium's depth of talent, but they successfully completed a comeback that the World Cup hadn't seen in decades. The winning goal had the mark of a well-coached counter attacking outfit, and the range of goals they've scored in Russia shows that his side are working on the training ground.
Will Belgium's Martinez Gamble Pay Off?
Midfield Maestros Finally Clicking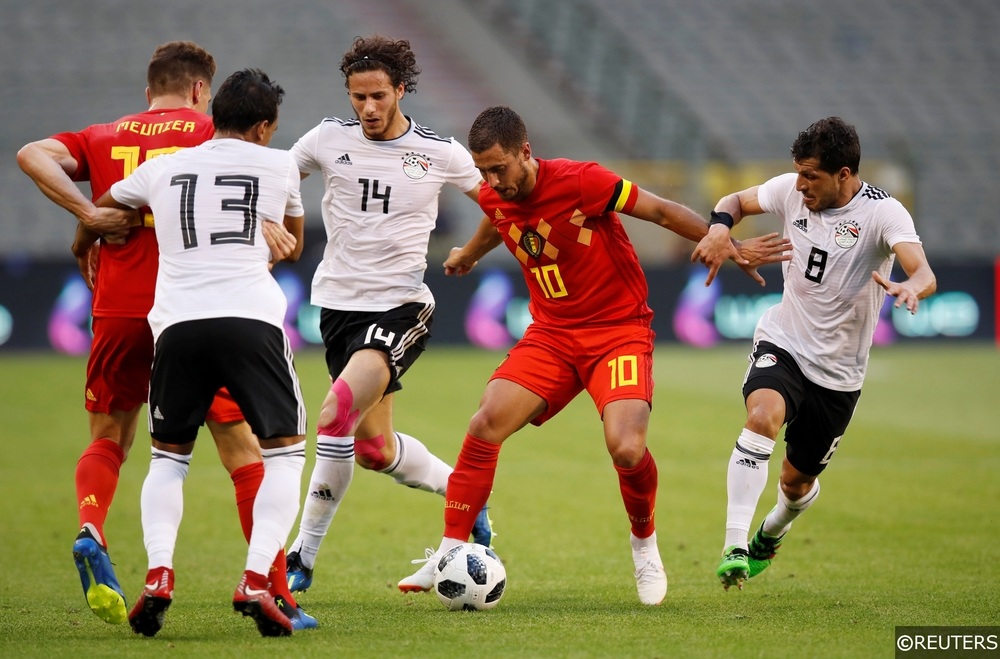 One area where Martinez deserves credit is in the transformation of Belgium's attacking options. After years of Kevin De Bruyne and Hazard getting in each other's way – the Belgian equivalent of the Gerrard/Lampard debate – the Red Devils are clicking. Hazard was the man of the match on Monday night, coming close to scoring himself, while playing a big role in their comeback. He's revelling in the space of his advanced role, playing out to the left of Romelu Lukaku.
The team is built to create space for Hazard, and De Bruyne then pulls the strings from deep. He was key in the break away goal, while he shot forced the corner which brought the equaliser. While many will write off a display against Japan, the pair took control when their country needed them most. Both have been strong in Russia so far, but this display in particular suggests that the Hazard and De Bruyne pairing could pave the way to glory for Belgium this summer.
Could Belgium Beat England's Golden Generation
What's up With Belgium's Defence?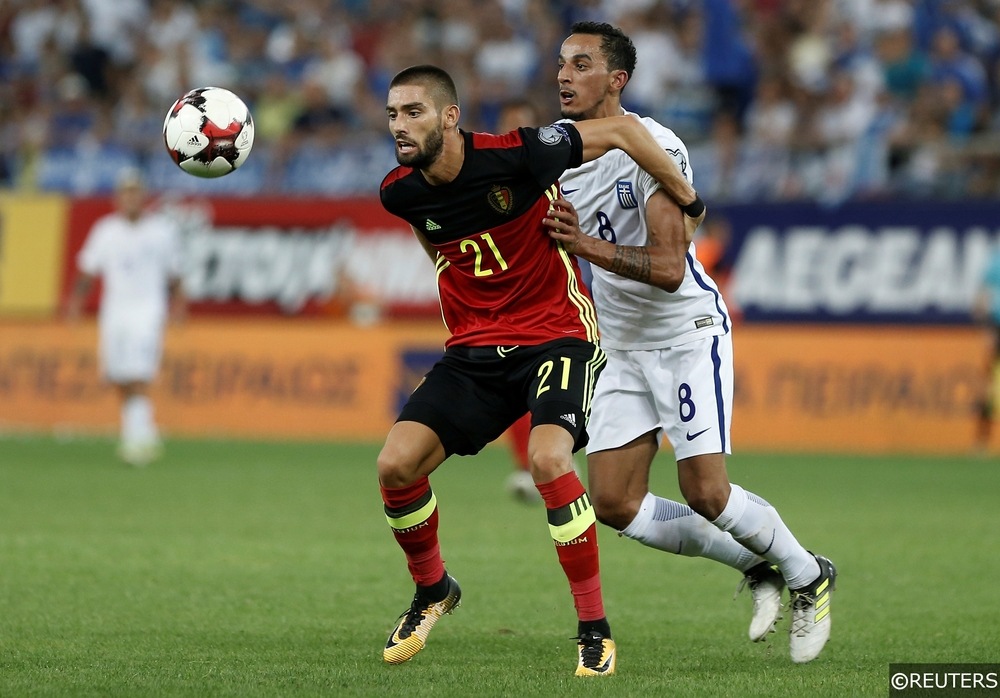 The night wasn't all positive for Belgium, with a tough first hour coming thanks to their shoddy defence. The two goals which Japan scored showed opposing problems at the back. The opener came from the defence pushing too high, while the second saw them stand-off far too much. Genki Haraguchi scored after Vertonghen's missed interception left him completely clear on goal. He managed to apply the finish, with no left-back coming across to cover. It seems their system pushes Yannick Carrasco and Thomas Meunier too far forward at wing-back, leaving the back three too narrow, or too stretched, depending on the type of attack they face.
It seems like nerves were a factor in the second goal. The back three did well positionally for the start of the attack, with Vincent Kompany raising highest to head away a cross. However, Shinji Kagawa scooped up possession under no pressure, and the Red Devils shrunk instead of racing out to pressure him. After getting caught too high, they went too deep, and without a true holding midfielder the defence was exposed. Those kinds of mistakes would usually eliminate a side, and Belgium are lucky to have survived them.
Solving this issue is a lot harder than spotting it. Martinez has been dedicated to the 3-4-3 system for months. This feels like the wrong time to change. However, it's easy to see the problem continuing if he sticks. The only minimal change to make would be to hold back the wing-backs, who will be tested by Neymar and Willian next. On top of that, switching out Axel Witsel for a more defensively minded man in the middle would give the back three some protection. Someone like Leander Dendoncker could play that role and drop back to become a fourth defender when under pressure, which could relieve a little bit of pressure.
Follow Free Super Tips on Twitter to stay up to date with our daily tips and predictions or browse more football content on our website: