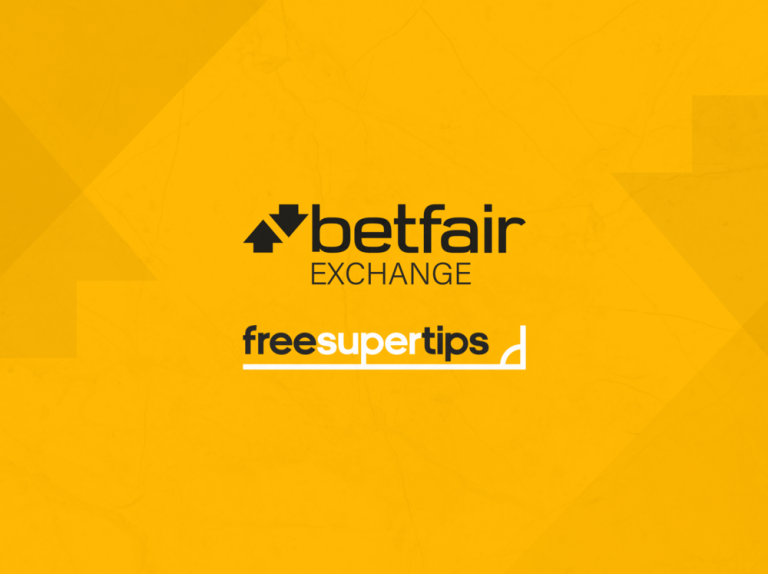 Content Editor at Free Super Tips, Alex was born in the shadow of Old Trafford and is an avid Man Utd fan. After graduating from university he combined his love of football, writing and betting to join FST and now closely follows goings-on in all of the top European leagues.
Now that we know exactly what the Betfair Exchange is, it's time to discuss why exactly you should consider using it over a traditional bookmaker.
Why would you choose to forego the comfort of your regular bookie in exchange for a brand new way of betting?
There are actually quite a few advantages to using the Betfair Exchange over one of the dozens of different online bookmakers, and comparatively few disadvantages on the other side.
Advantages of the Betfair Exchange
Lay Betting
We've already discussed what lay betting is in our previous instalment, but it's worth mentioning again here. The ability to lay an outcome is one of the biggest advantages of using the Betfair Exchange, because it opens up a world of possibilities.
Not only can you use it to simply bet against an outcome happening pre-match, but you can also use it as an advanced form of cashout and partial cashout to either lock in profit or minimise losses.
Improved Odds
It's a bookmakers' job to try and offer us, the bettors, unfavourable odds in order to turn a profit from their business. Fortunately for us, the Betfair Exchange doesn't rely on that model to make their money.
On the Betfair Exchange, other users are the ones acting as the bookmakers. As such, the odds on offer on the Exchange are often better than at the bookies, which means more profit for us! Not only that, but if we don't like the odds on offer, we can just make our own odds and hope that somebody takes us up on our offer.
This ability to play the odds is one of the key aspects of using the Exchange.
Locking in a Profit
Pretty much all online bookmakers offer the cash-out function now, but with the Betfair Exchange you can take cashing out to a more advanced level.
Think about it: When you're cashing out at a bookies, what you're actually doing is laying the outcome of your initial back bet to cash your profit or loss out. Now think about the fact that on the Betfair Exchange, you can lay whenever you want for however much the market allows.
That takes cashing out to a whole new level. For example, say you back Arsenal to beat Tottenham at odds of 2.6 a few days before kickoff. An hour before the match the team news is released and there's no Christian Eriksen or Harry Kane in the starting lineup. This causes Arsenal's odds for the win to plummet down to 2.2, odds at which you can lay and effectively cash out your bet for a profit before a ball has even been kicked!
You can do this as many times as you want throughout a match, making locking in a profit regardless of the result a very viable approach to betting success.
Neutral Ground
Let's be honest, those flashy bookmaker adverts aren't fooling anybody. The bookies don't want us to win money off them – That goes against their entire business model. As such, it always seems like we're fighting the bookies to try and extract any shred of value.
The Betfair Exchange, however, doesn't care whether we win or lose. Because we're betting against other users there will always be a winner and a loser, so Betfair get their commission whether your make a profit or a loss. As such, they don't care if you win every bet for the rest of your life, as long as they still bank their commission.
The fact that you're pitting your wits and knowledge against other bettors just makes the whole process feel like a fairer experience. You're not fighting against the endless funds and professional algorithms of the bookies. It's just you and the other sports bettors battling it out on the neutral ground of the Betfair Exchange.
Points to Remember
Commission
We've already discussed the fact that Betfair don't care whether we win or lose on the Exchange, and the reason they don't care is actually down to the biggest disadvantage of the platform: Commission.
Betfair take a 5% commission on all winning bets on the Exchange, and over time that has the potential to eat into your profits. You also have to factor this in when comparing the Exchange odds to the bookmaker odds, because a win with the Exchange effectively lowers the odds of the bet slightly.
Reliant on Liquidity
As we know, with the Betfair Exchange you need another bettor on the other side of the bet willing to match your money. Generally speaking, this isn't a problem at all. There are literally millions of pounds matched on big sporting events, so liquidity is never an issue there.
For example, at the time of writing Southampton vs Manchester United already has a total of £101,000 matched on it, and it's well over 24 hours until kickoff. That will increase substantially before Saturday afternoon, and the same is true of most UK-based horse racing or large televised events.
However, if you're wanting to place a bet on the Polish I Liga match between Nieciecza and Podbeskidzie B-B this Saturday, you're fresh out of luck. There is currently £0 matched on that event.
That being said, it's only the particularly obscure events that have such low liquidity. Even a match as seemingly obscure as the Belgian First Division B game between Kfco Beerschot Wilrijk and Union St Gilloise tonight has £730 of bets matched.
More in this series
What is the Betfair Exchange?
Back and Lay Betting Explained
Placing a Back Bet on the Exchange
Placing a Lay Bet on the Exchange
How to Set Your Own Odds and Why You Might Want To