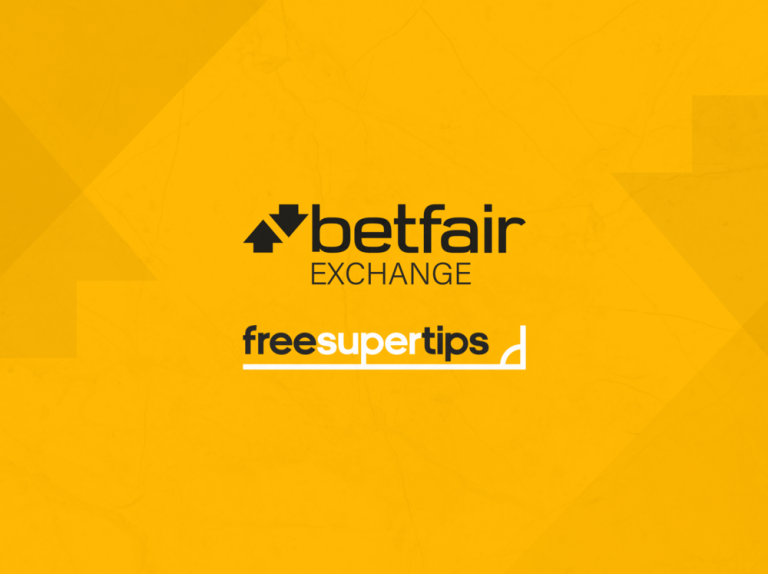 September 4, 2019
Show Bio
Content Editor at Free Super Tips, Alex was born in the shadow of Old Trafford and is an avid Man Utd fan. After graduating from university he combined his love of football, writing and betting to join FST and now closely follows goings-on in all of the top European leagues.
Next up in our Betfair Exchange educational series, we take you through the process of placing a lay bet on the Exchange.
As we have already discussed, the ability to place a lay bet is one of the key draws of betting on the Betfair Exchange. It allows us to play the bookmaker, but also opens up a world of advanced cash-out and trading both ante-post and inplay.
However, similarly to back betting on the Exchange, laying can be a different betting process than you are used to.
Placing a Lay Bet on the Betfair Exchange
We start off at the same interface as when placing a back bet, where you can navigate to your desired sport and event. You can place bets directly from this screen, or you can click on the event itself to view all the markets and odds available. When placing a lay bet, we're interested in the red columns.
For the purposes of this guide, let's say we're looking to place a bet on the England vs Bulgaria Euro 2020 qualifier.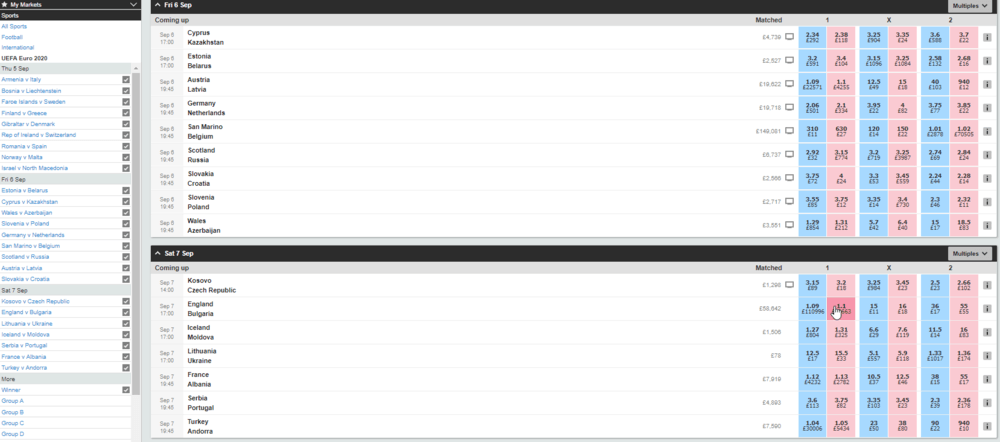 Let's say, for the sake of argument, that we definitely don't think this match will end in a draw. So we want to lay the draw here. We take a look at the Full-Time Result market and find the lay odds on offer are 16. The number below that price (£19) is the amount of money currently available at that price. We're a few days out from kickoff so the market hasn't really got moving yet, but you can bet up to £19 at odds of 16 before your money will go unmatched. Alternatively, you can wait a couple of days for more money to enter the market.
However, if you're happy with this price and the liquidity, click the red button to add it to your betslip on the right hand side.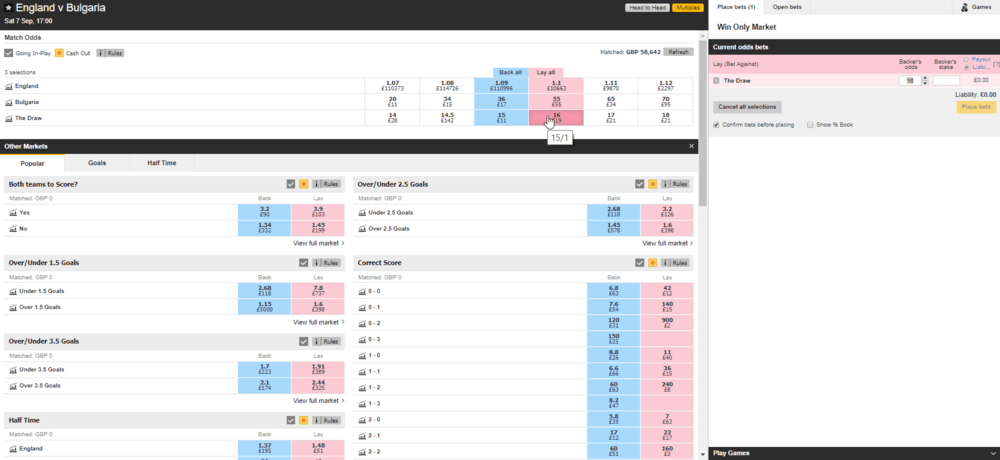 This is where things start to differ from placing a simple back bet. After adding the lay to your betslip, you're prompted to enter the Backer's Stake. This is, effectively, how much you stand to win (minus commission) should your lay bet land.
However, we can actually lose a lot more or a lot less than this should our bet not land. This is called Liability, and is explained in this article on backing and laying. You can think of the liability as our stake and the Backer's Stake as our potential profit, so if we want to win £5 by laying the draw, we enter that into the Backer's Stake and see that it results in a liability of £75.
The liability is worked out like this: (Backer's Stake x Lay Odds) – Backer's Stake = Liability. 
You're playing the bookmaker, remember? So your liability is just how much the person on the other side of the bet could profit off you.
If you're happy with the odds and liability, you can go ahead and click Place Bet.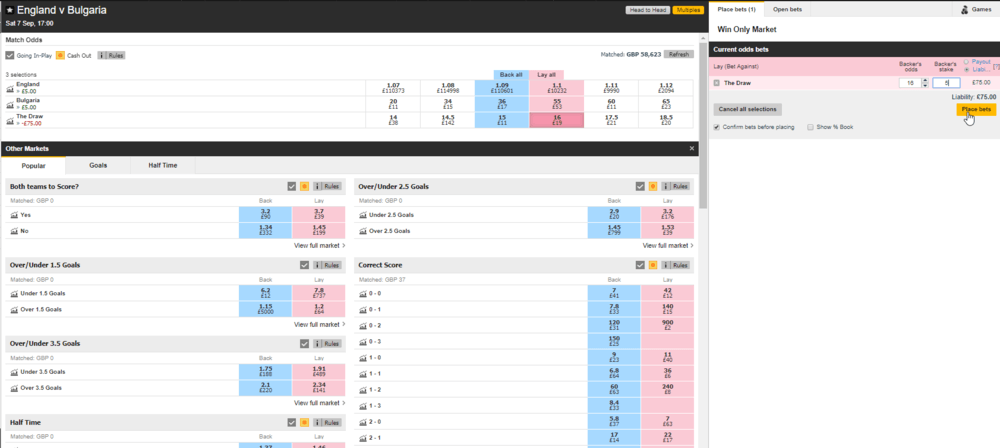 However, if you're not happy with the odds on offer, or you want to bet more money than is currently available, there are a couple of options open to you:
If you want to bet a larger amount, you can click the View Full Market button (in the screenshot above this is already shown) to see a full range of liquidity on offer. In this case, you can see there's a further £21 available at 17.5 and £20 available at 18.5.
If you want better odds, you can request them by changing the Odds field on your betslip. With lay betting, we're actually looking for lower odds (lower odds = less liability), so in this case I'm requesting odds of 15 to lay the draw, and after placing that bet I then have to wait for a backer to come along and match my bet.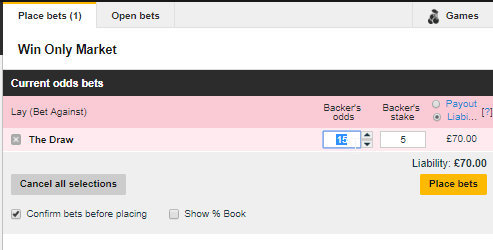 Remember, you get won't always get matched. Sometimes there just isn't anyone willing to bet at your odds on the other side, so make sure you know exactly what has been matched and what's outstanding.
More in this series
What is the Betfair Exchange?
Back and Lay Betting Explained
Advantages of Using the Exchange
Placing a Back Bet on the Exchange
How to Set Your Own Odds and Why You Might Want To