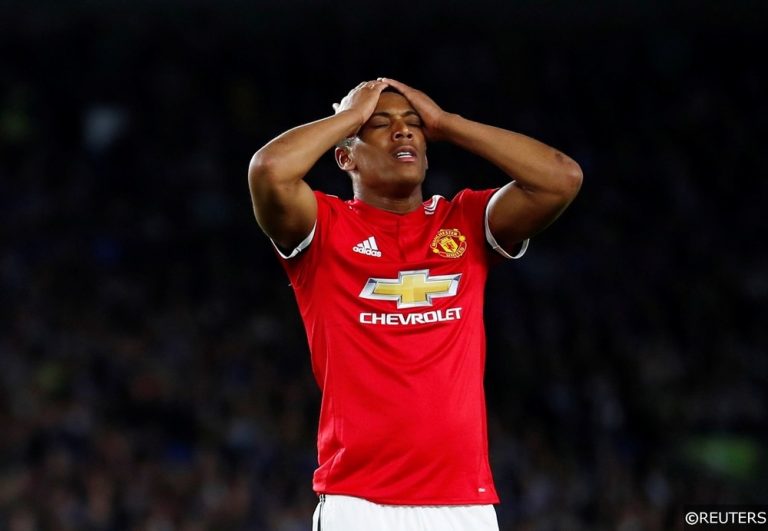 Simon Winter
@simonjwinter
Born in the south east of Ireland, Simon put his life-long love of football to good use when he started a successful independent blog in 2010. That opened up an alternative route to a career in journalism, and having had work published across a number of sites and publications, Simon joined the staff at Spotlight Sports Group in 2018.
Manchester United are one of the Premier League's most paradoxical football teams. Under Jose Mourinho, United's trademark has been winning without playing well.
Statistically speaking, they really shouldn't win as many games as they do. Watch them in the flesh and you're likely to arrive at similar conclusions.
A section of United's support will tell you that winning is what matters in football – let the idealists worry about the aesthetics, entertainment should play second fiddle to results. The numbers in that section are dwindling and thinning out however.
For the bulk of United's supporters, watching their team toil helplessly in forward areas has been close to excruciating.
Every week, United's devotees are served up clunky, numb-limbed, dowdy football by a manager who favours the industrious over the imaginative. It's a way of playing that's tough enough to swallow on its own. Seeing their rivals dazzle down the road only adds to the bitter taste.
The most jarring aspect of the situation is that buried beneath the reductive instruction and tactical conservatism seems to be a collection of incredibly talented, but stifled footballers.
So far, Jose Mourinho has yet to identify a formulae or combination of players that allows each of his attackers to excel in the same system.
What can he do to change that? Does he even want to?
Read More: Check out our Brighton vs Man Utd match preview, betting tips and predictions
Old habits die hard
In Manchester United's first game of the new Premier League campaign at Old Trafford, their eventual hard fought 2-1 victory against Leicester City saw many of last season's patterns frustratingly rehashed.
United had just 8 shots on the Foxes' goal during the 90 minutes, a total that was considerably less than Champions League rivals Liverpool (18), Man City (17), Tottenham (15) and Chelsea (13) in their first Premiership fixtures of the new season.
Even Arsenal had more success in terms of chance creation, registering 9 shots against Manchester City at the Emirates despite not scoring goal.
Lagging behind their rivals in attacking metrics is something United are used to. Last season, 2nd placed United ranked 6th for average shots per game (13.5) and 6th for average shots on target per game (4.7), finishing behind each of the aforementioned teams.
United ranked 5th for time spent in the opposition's defensive third (30%), 5th for total Premier League goals scored (68) and 5th for goals scored from open play (48).
United also finished 6th in the average possession per game stakes (53.9%) and 6th for average short passes played per game (470).
Acceptedly, possession-based football isn't for everyone – there's more than one way to skin a defence. Some teams like to sit deeper, patiently waiting for their chance to pounce on opponent's mistakes, before exploding forward into space.
Yet, United only scored 4 Premier League goals on the counter attack in 2017/18, the same number as Newcastle United and West Ham, and just 1 more than Crystal Palace.
Ok, so they aren't a possession-based team, but they aren't a rapid counter attacking side either. It begs the question – what are United actually trying to do here?
The expected goals statistics from 2017/18 also showed that United were seriously punching above their weight in numerical terms last season and really, they should have finished closer to 6th position and not in 2nd place.
Read More: Premier League Expected Goals (xG) – Who Were the Winners and Losers Last Season?
Personnel, combinations and a plan for Brighton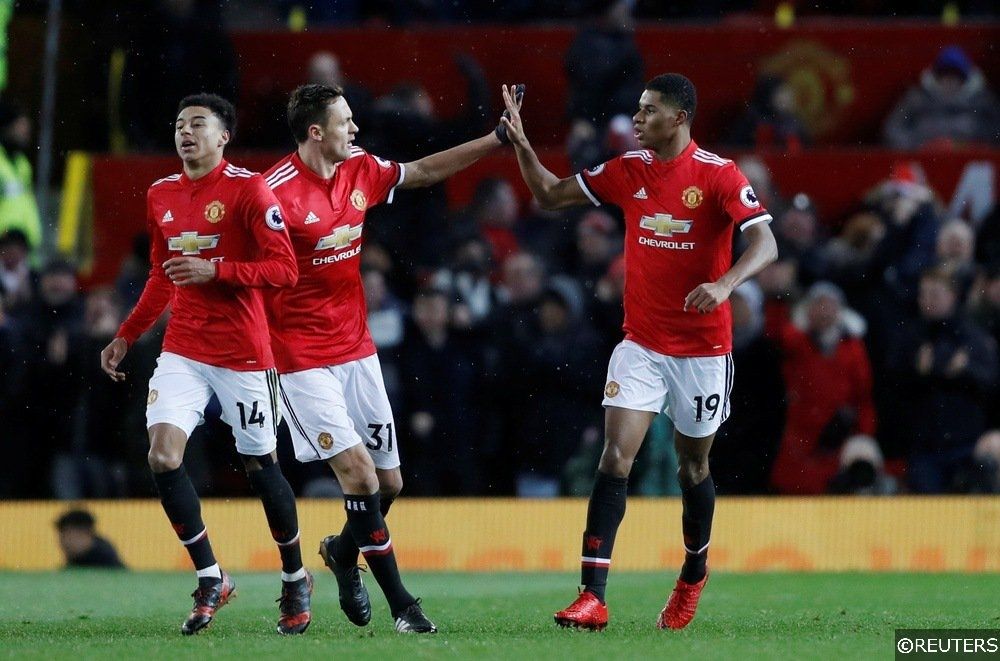 When you analyse Mourinho's attacking options at United, the talent available to him almost looks undermined by a lack of balance across the forward positions.
Mourinho favours deploying Alexis Sanchez, Marcus Rashford and Anthony Martial on the United left. Juan Mata and Jesse Lingard are gap fillers on the right, but really both are central operators shunted wide to "do a job". In truth, United have no right sided specialist at all.
Target man Romelu Lukaku thrives on service from the flanks, yet United don't have any, what you would label, traditional wingers.
Mourinho's preference for an attacking three has been long established, though his creative wiggle room is squeezed somewhat by his insistence that two of the three forward slots are taken up by Alexis Sanchez and Romelu Lukaku.
With Sanchez left and Lukaku central – the only available space left is the one none of his forwards want to fill.
Read More: Premier League Video: FST vs Racing Post Week 2 Predictions, Betting Tips, Match Previews
Time to reassess Alexis Sanchez role?
It's just not happening for Alexis Sanchez at Manchester United is it? At Arsenal, the Chilean's performances regularly mixed the erratic with the brilliant, though those match-winning moments that often punctuated periods of inconsistency at the Emirates have completely evaporated since he moved north.
Despite all the talk of a productive pre-season and a reinvigorated and refreshed Sanchez ready to take the Premier League by storm, the 29-year old was largely dreadful against Leicester City, giving the ball away an incredible 23 times.
His malaise seemed to coincide with a positional shift. In United's friendly fixtures, Sanchez was effervescent playing more centrally and the Chilean looked infinitely more productive at the heart of the attack rather than on the periphery of it.
However, when competitive action returned, Jose Mourinho shifted Sanchez back out to the left flank, where his play and influence became strangled and ineffective. It was a strange decision.
Sanchez performance against Leicester won't have gone unnoticed though and it could lead to Mourinho reversing his tactical switch. Against Brighton on the south coast on Sunday, Mourinho has another chance to rejig United's set-up in the final third. Early season matches are generally the best time for some experimentation.
An authoritative Alexis Sanchez performing at a high level would help the rest of the pieces in United's disjointed forward line fall into place. A central role for the Chilean could be the key to unlocking some of the potential in United's attack.
Follow Free Super Tips on Twitter to stay up to date with our daily tips and predictions or browse more football content on our website: